The South Miami-Dade community took to the streets this past weekend to organize against gun violence during the eighth annual Memorial Walk for Justice.
Roughly 300 people showed up at the corner of SW 216th Street and 109th Avenue on Saturday to march in protest and remembrance of lives lost. The diverse crowd consisted of people who identified themselves as activists, evangelists, radio hosts, law enforcement and community members.
Some even traveled from New York state, and another from Denmark, to stand in solidarity with the community.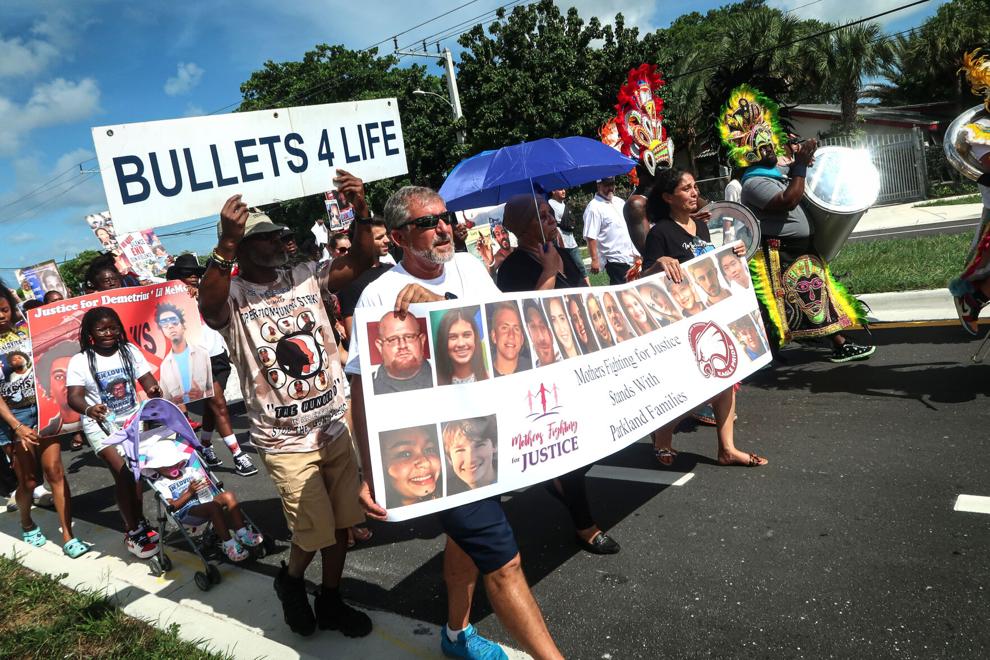 The group walked toward Goulds Park Community Center, where they gathered for the remainder of the event. There, they heard from local and state politicians, both former and current, as well as from candidates running for office in the upcoming election.
But the guest of honor was local activist Romania Dukes, who has organized the walk each year since losing her son, De'Michael Dukes, to a stray bullet in July 2014.
"When I first started the walk, of course, it was about my De'Michael," she said. "But then I started losing so many of his friends, my friends' sons and daughters, so I said, 'I can't just do this walk for De'Michael. I got to do this walk for all our sons and daughters.'"
Dukes was joined by people from local organizations such as Circle of Brotherhood, Bullets 4 Life, Moms Demand Action and her own, Mothers Fighting for Justice. People held up signs that read "Mothers Fighting for Justice Stands With Parkland Families," while others sported T-shirts bearing the names and faces of friends and family members who have been killed over time by gun violence.
Many carried signs offering rewards to those who can offer information on open homicide cases, some of which have remained unsolved for years.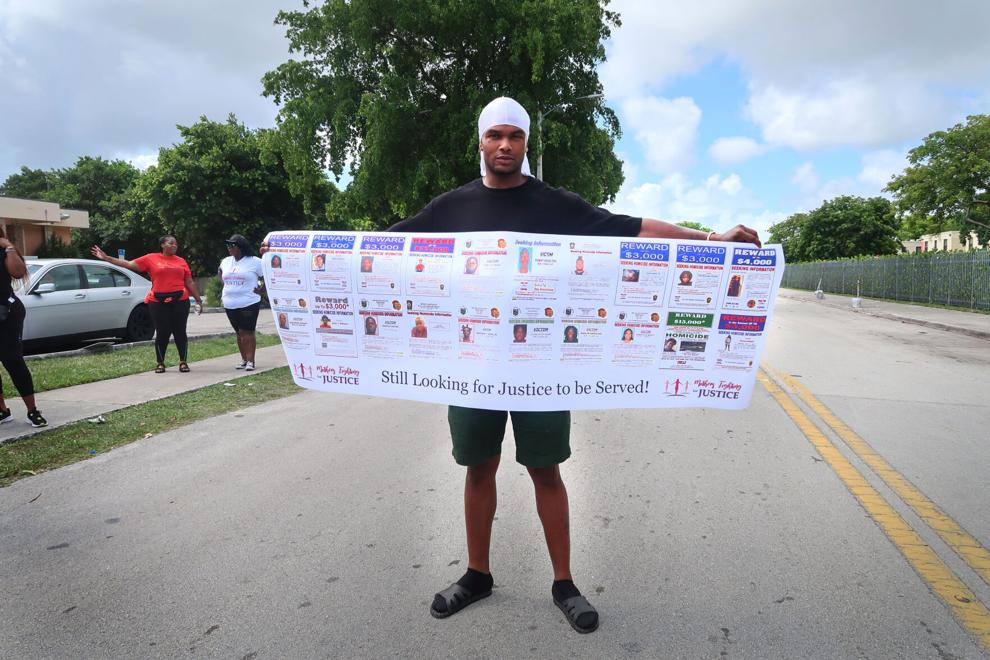 "This is what it looks like to have a community that comes together," said Commissioner of Agriculture Nikki Fried, who is running to replace Gov. Ron DeSantis this year.
"I have met so many mothers, and the look in [their] eyes is indescribable – when you're looking into the eyes of a mother who has lost a child," said County Commissioner Danielle Cohen Higgins, who represents the district and is up for reelection.
Other candidates present were Sen. Annette Taddeo, who is vying for the 27th congressional seat in the U.S. House of Representatives, and Janelle Perez, the sole Democrat in the District 38 race for state senate.
Rep. Val Demings, a former Orlando police chief running to replace Marco Rubio as senator, sent a member of her staff to attend the event on her behalf.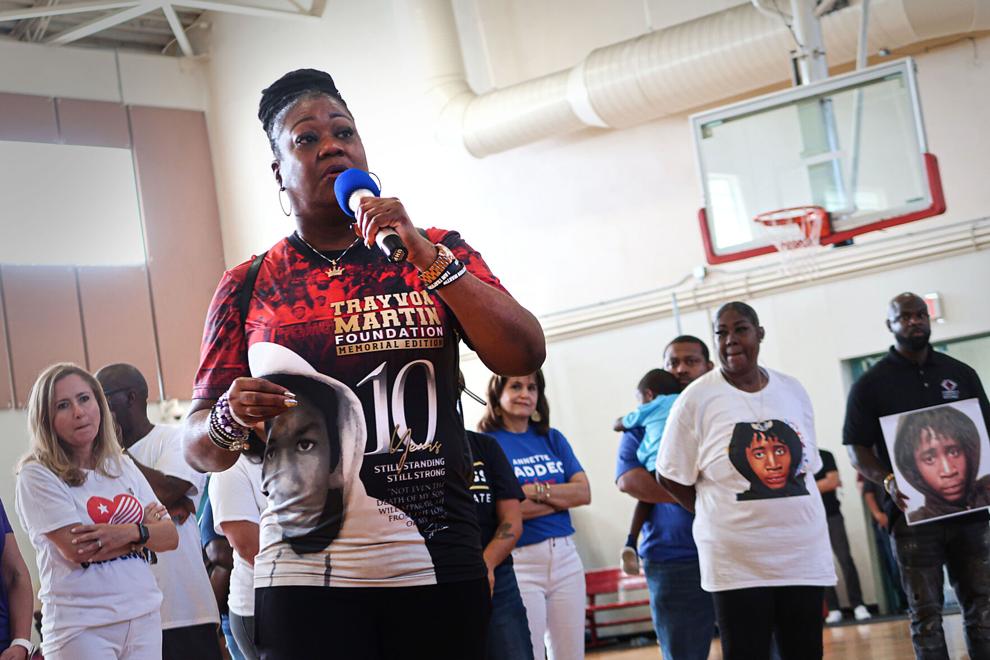 The crowd was particularly honored to be in the presence of Sybrina Fulton, who sparked the Black Lives Matter movement after losing her 17-year-old son, Trayvon Martin, to gun violence in February 2012.
Fulton left the audience with one message: Take back your community.
"Be passionate about what you do," she said. "Be deliberate about what you say. We need to save our own kids. Ain't nobody going to save them for us."