A Miami Beach police officer faces sentencing April 21 in connection with the brutal, videotaped beating of a Maryland tourist that captured international attention in 2021.
Kevin Perez, on trial for using excessive force in the incident, was convicted March 8 of simple battery after kicking and punching Dalonta Crudup as he lay face down on the floor of the Royal Palm Hotel with his hands behind his back.
Perez, who has been suspended without pay since the incident, could be sentenced to up to a year in prison. He could have faced five years in prison and a $5,000 fine had he been convicted of an earlier charge of third-degree felony battery. That charge was reduced to simple battery prior to the verdict, after Miami-Dade Circuit Judge Alberto Milian ruled last week that prosecutors had failed to meet the standard for that charge.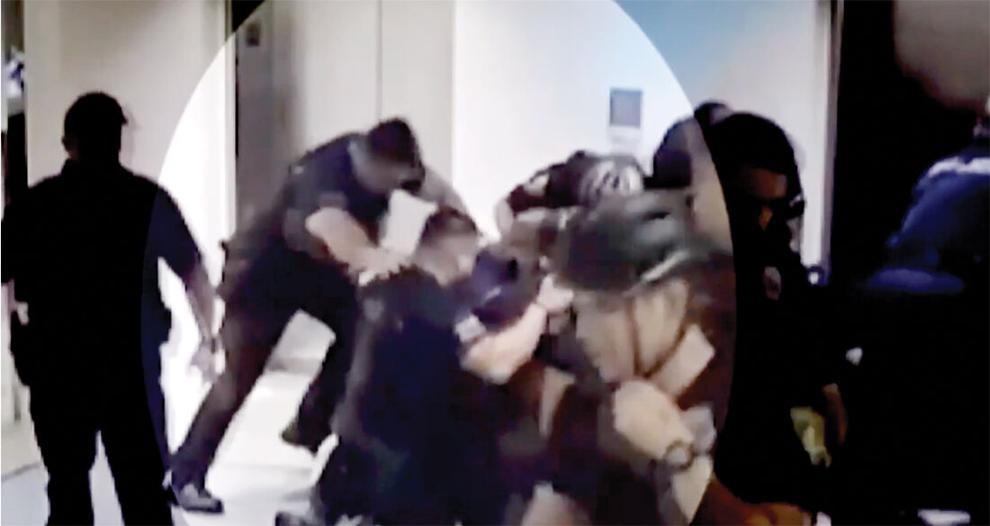 During closing arguments, Assistant Miami-Dade State Attorney Joshua Novak said the case was about "the beating of an unarmed, handcuffed Black man," the Miami Herald reported.
"This was premeditated violence and [Kevin Perez] delivered it on Dalonta Crudup," Novak told jurors.
Miami-Dade State Attorney Katherine Fernandez Rundle, who initially called the videotaped beating "intolerable, unfathomable and inexcusable," applauded last week's ruling.
"Today's jury verdict finding officer Kevin Perez guilty of battery is a clear statement against the use of excessive force in making an arrest," she said in a statement released shortly after the verdict.
Perez's attorney, Robert Buschel, said he plans to file a motion asking the judge to dismiss the verdict before the April 21 sentencing, the Herald reported.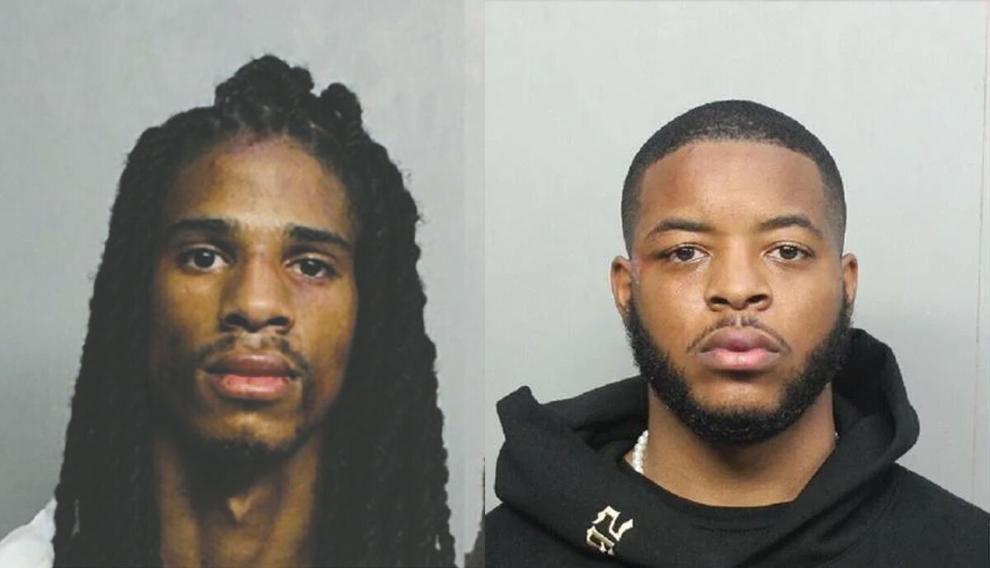 "Naturally, we're disappointed," Buschel told the Herald. "We hoped the judge would have a direct verdict of not guilty. We're going to ask the judge to do that as a matter of law."
Perez is one of five Miami Beach officers originally charged in the incident, which captured international media attention in July 2021. Officers Javier Serrano, Robert Sabater and David Rivas still face various battery and official misconduct charges. A fifth officer, Sgt. Jose Perez, no relation to Kevin Perez, avoided a felony charge by retiring, the Herald reported.
Surveillance video from the Royal Palm's hotel lobby shows an officer chase Crudup, now 26, into the Royal Palm lobby in the early morning hours of July 26. As Crudup runs into an elevator, the officer detains him at gunpoint and orders him to lay on the ground with his hands behind his head.
That officer proceeds to handcuff Crudup as 21 other officers swarm the lobby, some of whom hovered over Crudup to help detain him.
Body camera footage shows Kevin Perez kicking Crudup in the head at least three times while he was still on the ground and handcuffed. A second officer also kicked Crudup at least four times before a third then picks up Crudup and drops him on his head.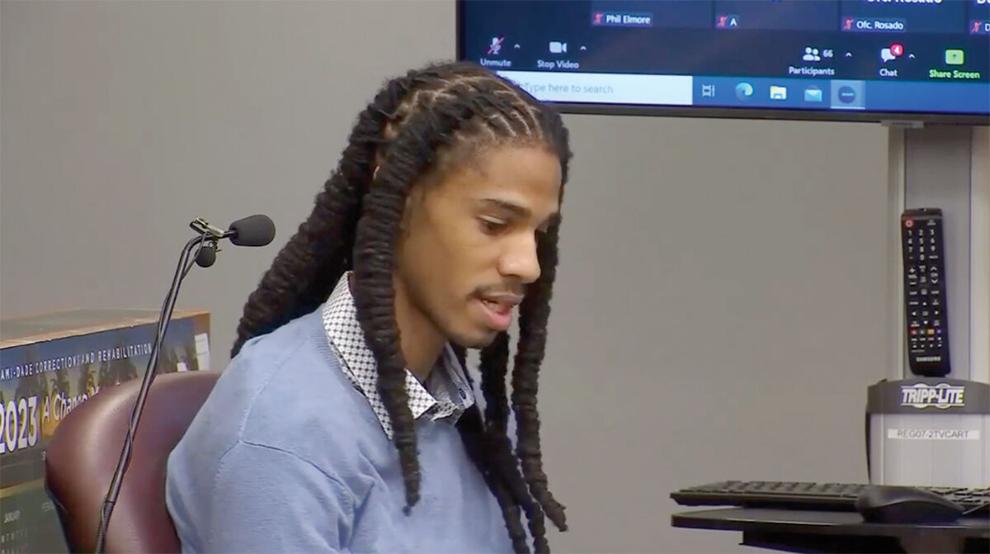 Bystander Khalid Vaughn, visiting Miami to attend the Rolling Loud music festival, then began recording the incident on his phone.
When officers noticed Vaughn recording, a few turned their attention to him, although he was at least 10 feet away from the arrest. Body camera footage shows Sabatar tackling Vaughn as at least five officers turned to help Sabatar arrest Vaughn. Rivas and Serrano also struck Vaughn in the rib cage area, prosecutors said.
Officers said Vaughn provoked them and refused to follow orders when told to back off. Vaughn denied that statement, saying he was beaten despite backing away from officers when directed to do so.
Body camera footage showed no signs that Vaughn, now 30, interfered with Crudup's arrest.
"He was within his rights," Fernandez Rundle said later, explaining that Vaughn violated no laws by recording the incident.
Vaughn sustained cuts on his face and a busted lip, while Crudup suffered broken ribs and a black eye.
Officers said they initially chased Crudup into the hotel because he struck a bicycle patrol officer near Collins Avenue while driving a scooter recklessly. That officer was taken to a hospital for treatment of leg injuries, police said.
Crudup initially was charged with several counts, including aggravated battery on a law enforcement officer. The charges were later reduced. In return for his testimony, he was granted immunity for his upcoming trial on fleeing and eluding police, the Herald reported.
Charges against Vaughn of resisting an arrest with violence and impeding a police investigation have been dropped.
This report was compiled in part with content from The Associated Press.