Detention facilities across Florida, an epicenter of the coronavirus, are feeling the impact of the rampant delta variant as the state navigates through a fourth wave of COVID-19 cases.
Florida's high level of community transmission poses a threat to a corrections system that houses thousands of inmates in settings that are typically not ideal for social distancing practices and other pandemic protocols.
In Miami-Dade County, the state's largest and which also operates the eighth-largest jail system in the U.S, 252 inmates and 126 staff have tested positive for COVID-19 as of last Friday.
As a result of the surge, Miami-Dade court systems made a decision to pause in-person hearings and jury trials last week, requiring inmates to attend hearings via Zoom instead.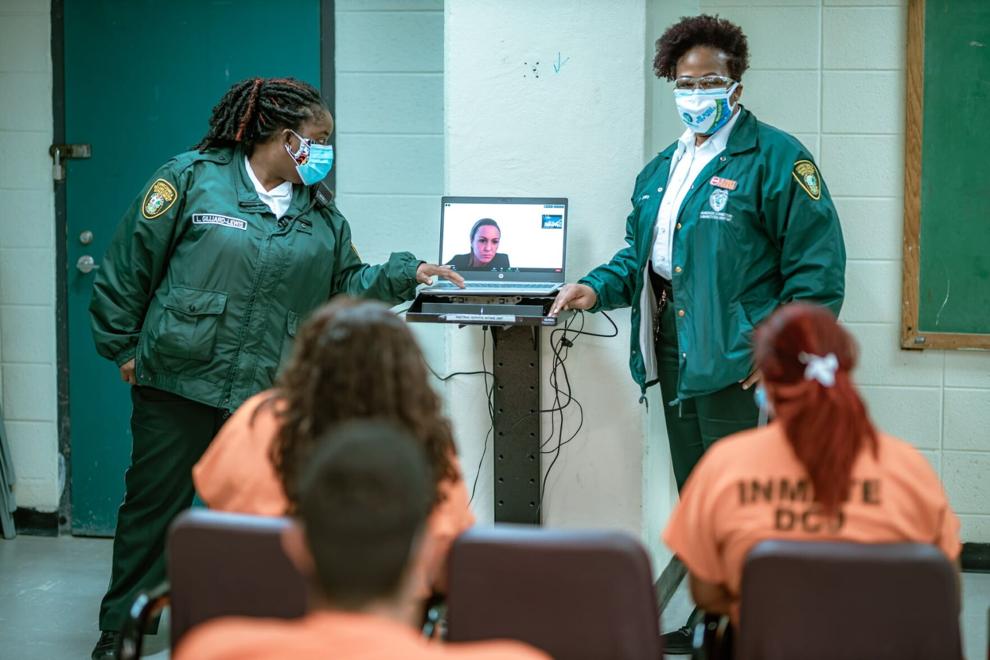 The Miami-Dade Corrections and Rehabilitation Department (MDCR), which oversees four detention facilities in the county, estimates it handles between 4,000-4,300 daily incarcerations.
"Since the start of the pandemic, the Miami-Dade Corrections and Rehabilitation Department has engaged in various proactive efforts to mitigate the spread of COVID-19 in our detention facilities," wrote Juan Diasgranados, a spokesperson for MDCR, in an email to The Miami Times.
According to Diasgranados, those proactive efforts include COVID-19 testing for inmates and the newly arrested who will remain in custody, increased sanitization of facilities and the mandatory use of masks for anyone inside jails, including staff and inmates.
To combat the spread, MDCR joined the county's efforts to increase vaccination rates by offering vaccines to those in custody. At least 1,756 inmates have already received one dose of the COVID-19 vaccine through a partnership with Corrections Health Services, a medical and mental health provider for incarcerated individuals.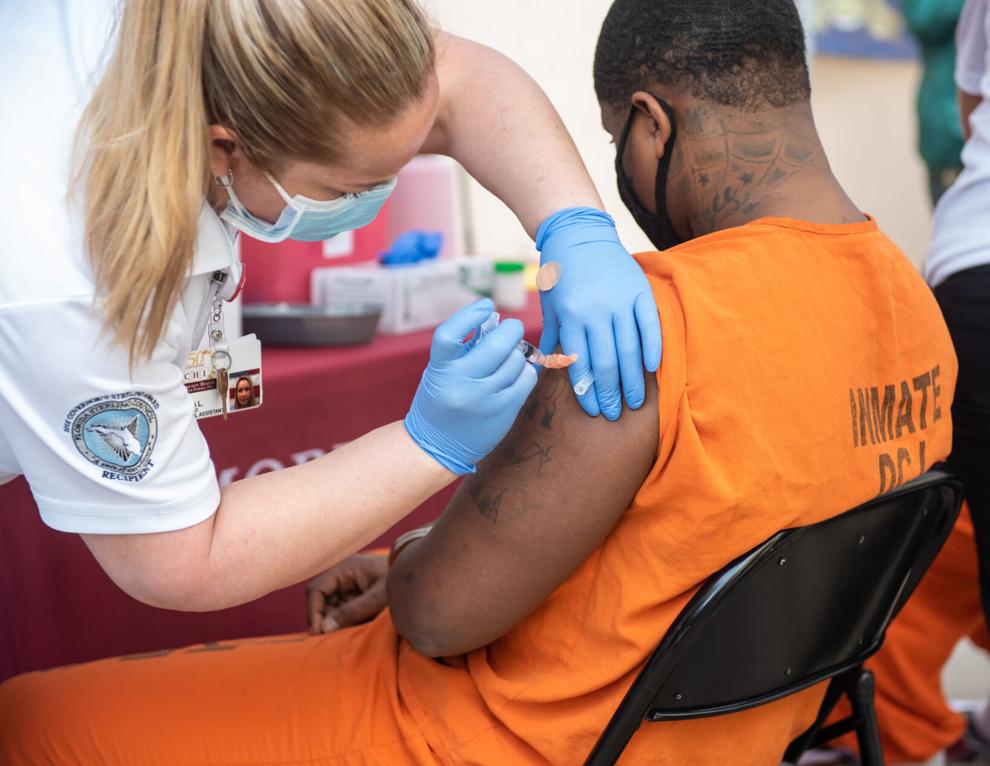 Whether the inmates will be returning for a second dose or will have the third booster shot recommended by the Biden administration is still up in the air.
At least 24 other counties in Florida have been working with their local health departments since April to make vaccine doses available to inmates in custody.
MDCR's COVID-19 numbers decreased slightly from those recorded late last month, when 255 inmates and 135 employees contracted the virus.
The spouse of an MDCR inmate, who wishes to remain anonymous for fear of retaliation, said the protocols in place are not enough to stop the spread.
She says her husband caught COVID-19 for the third time since being in custody and awaiting a trial date that has been delayed for several reasons, including the pandemic. The charges against him, for a crime his wife alleges he did not commit, could land him a 20-year sentence.
"There's no way to avoid getting COVID in there because there are about 80 inmates in the same [unit] who sleep probably two feet away from each other," she said. "They keep saying they have all these protocols and medical supplies available but that's a lie. There's still no medication or an actual doctor in there. A nurse comes once in a blue moon."
She says her husband was never informed of the results of mandatory COVID-19 tests issued by MDCR, not during his latest infection nor the previous two times. He only realized he tested positive because he had body aches, headaches and shortness of breath, all of which are symptoms of the coronavirus.
"This has me so worried that I can't sleep," said the wife, revealing that she was among multiple families who filed grievances in order to get the test results. "As long as he's in the COVID-positive floor, I'll be worried because you never know what can happen."
In a recent report, The Marshall Project, a nonprofit focused on addressing the U.S. criminal justice system, revealed that 500,000 inmates and employees have contracted COVID-19 in prison systems across the country. About 24,000 of those are in Florida.
The Florida Department of Corrections reported more than 18,000 inmates tested positive for COVID-19 as of June 2021, when it stopped reporting data.
"FDC collected and reported data on COVID-19 as part of our agency's emergency response," a spokesperson told The Miami Times. "Beginning in early June, this data was no longer reported as it was no longer operationally necessary. We have resumed normal nonemergency operations and all normal infectious disease protocols are in effect."
FDC said it is committed to the safety and well-being of inmates and aims to provide necessary medical treatment that meets the nation's standards.
A representative from Beyond the Bars Miami, a grassroots organization advocating for the families of incarcerated people, said it recently met with officials from Metro-West Detention Center, where soaring COVID-19 cases have been encountered since the pandemic began.
The meeting was to discuss how the facility is fairing in its handling of the delta variant.
"The numbers just at Metro-West haven't gone down. The whole building is basically under quarantine," said Lizbeth Torres, a public relations person for the Beyond the Bars. "We've been able to call out corrections and help inmates get the medical care they need because on their own, it's difficult."
Last year, Metro-West faced a lawsuit that labeled it a petri dish for the coronavirus after more than 160 cases were reported in the facility alone, along with the COVID-19-related deaths of some inmates. In the lawsuit supported by civil rights attorneys and criminal justice reform groups, pre-trial detainees with medical conditions sued for their release. The court rejected their pleas.
MDCR and Metro-West officials have yet to respond to inquiries from The Miami Times.