After voting Oct.13, 2022, to remove all members of the majority-Black Virginia Key Beach Park Trust and serve on the board themselves, Miami commissioners will now be joined by three community members.
District 5 Commissioner and trust Chair Christine King appointed attorneys Vincent Brown and Bonita Jones-Peabody to the board during last Thursday's commission meeting with unanimous approval from her colleagues.
Brown, managing attorney of Brown Law Group, is Opa-locka's former city attorney and a former assistant county attorney who also served as a judicial law clerk for the late Judge Wilkie Ferguson Jr. Jones-Peabody is an assistant public defender.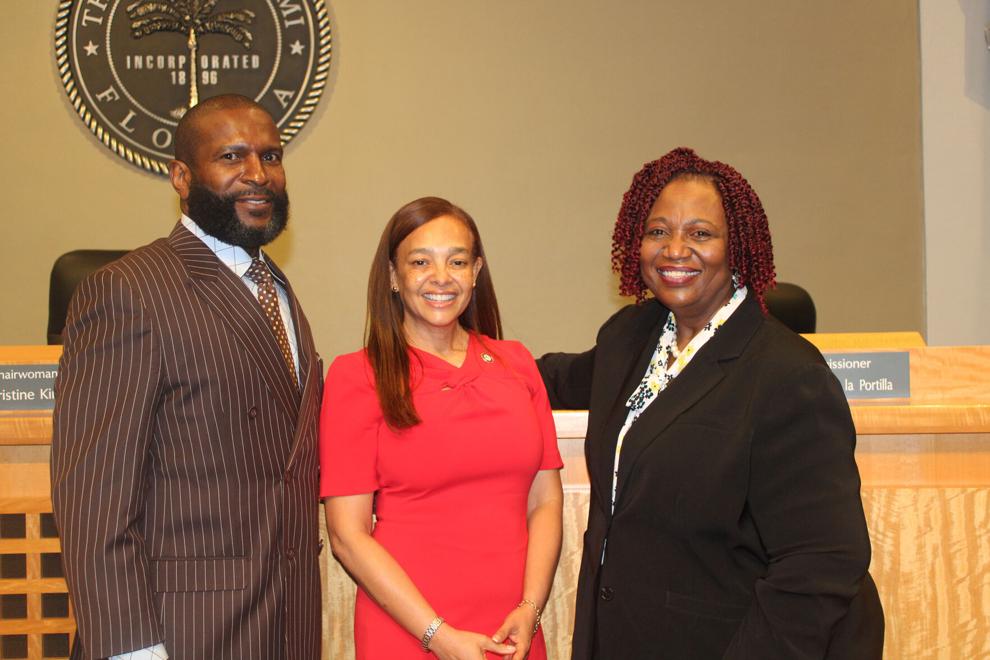 "I believe they will serve with distinction, integrity and they will be ethical," said King, noting how the pair were well acquainted with Miami's Black beach. "I look forward to serving with them and moving the agenda of the Virginia Key Beach Trust forward with forward progress."
Commissioners also appointed Neil Hall, a longtime architect and founder of The Urban Collective, as interim director to replace the former executive director, Guy Forchion.
One seat on the city commission, just previously occupied by former District 2 Commissioner Ken Russell, remains vacant for now. A special election Feb. 27 will decide who will serve District 2 and – by default – the Virginia Key Beach Park Trust.
Russell was the only commissioner to vote against overtaking the voluntary beach board, stating that commissioners should appoint members to the trust instead of sitting on the board themselves.
Commissioners will revisit the October 2022 resolution sometime this year to determine whether their term as board members should be extended or if each commissioner will appoint members to the trust in lieu of holding a seat.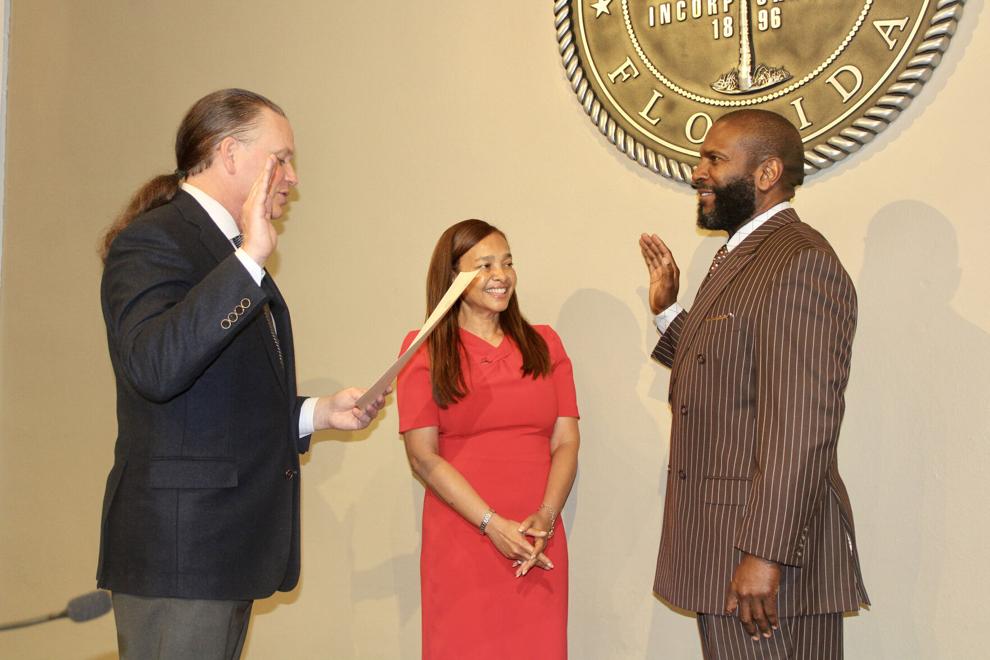 The trust now consists of four Black and three Hispanic members, pending the outcome of next month's election.
Division persists
Shortly before last week's decision, some Black advocates pleaded with commissioners to reinstate the previous board and to withdraw item BC 27, a resolution on the commission agenda to appoint trust members.
Former board chair Patrick Range II, various Circle of Brotherhood members and OneUnited Bank president Teri Williams were among those who hoped commissioners would do what they call "the right thing."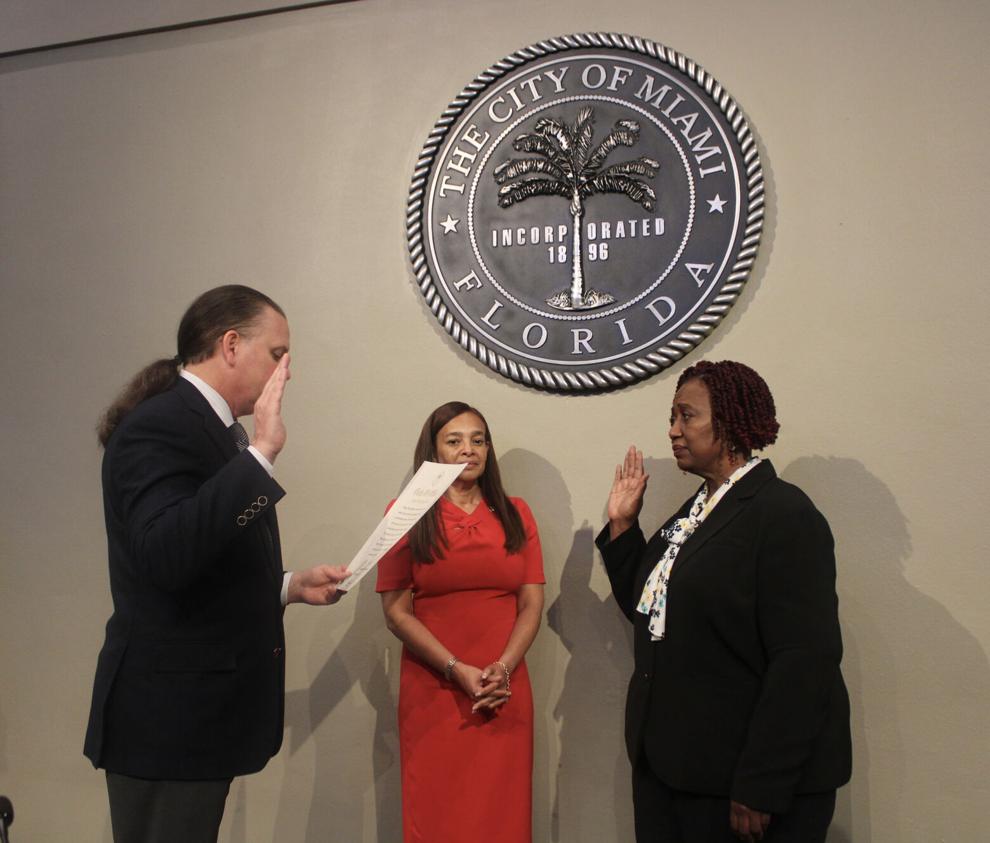 "Shame on you city commission," said Range, grandson of the trust's founding chair, M. Athalie Range. "You dropped the ball, you missed the mark. You've insulted and disrespected this community."
Expressing a desire to finally see Miami's Civil Rights Museum built at the park after a delayed construction, King said it was time for former board members to pass the mantle.
"This narrative of 'restore the trust,' the trust didn't go anywhere," she said, responding to the pleas. "What you're asking is to reappoint the members that were on the trust … all but one member's term had expired. Other people want to serve.
"And the reason why my colleagues took this position was because they would like to move forward, as do I, with progress to see the museum built. We will not be withdrawing BC 27."
At least three Miami residents praised King for her decision last week.
"You're doing the right thing," Lola Capers told the chairwoman. "I don't care who gets mad with me. No, you don't need to reinstate no one from the previous foundation. Let's move on. Let's make a change and let's have progress."
"Keep your head up, keep fighting," said former District 108 Rep. Roy Hardemon. "I'm with the fight to keep the board but I'm also in the fight to make sure that we keep our community."
The decision to remove the former board members came after the trust was accused of malfeasance and mismanaging funds. Commissioner Alex Diaz de la Portilla said last year that the former board members were caught "with their hands in the cookie jar," but an audit released to the public in mid-October showed no evidence of such actions.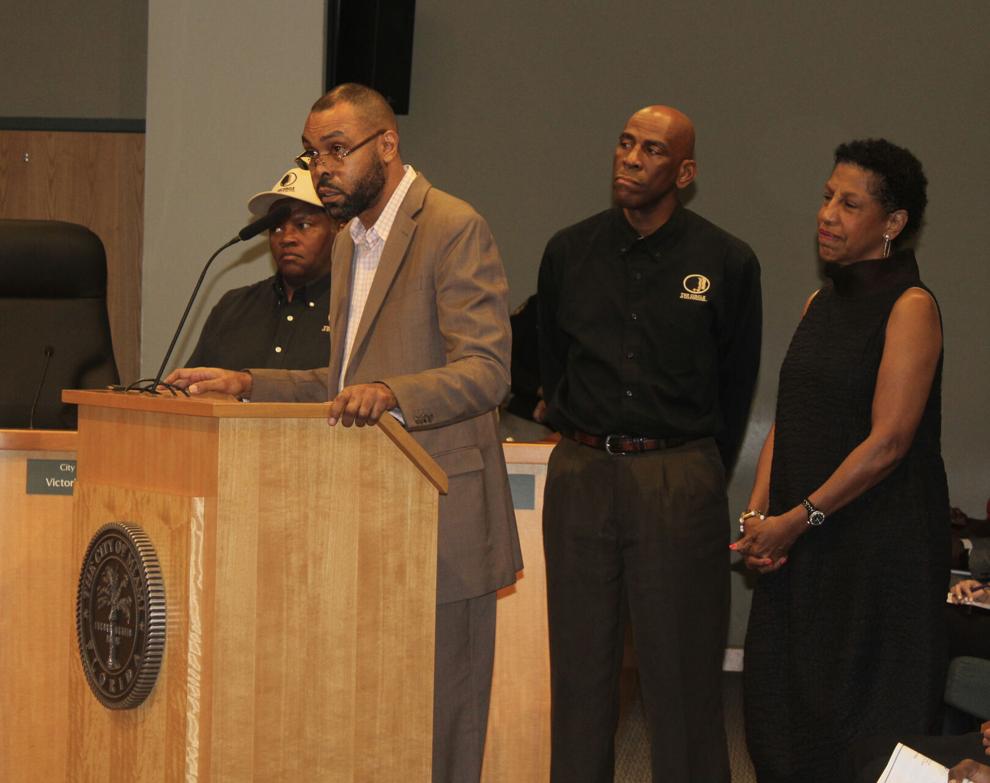 "The original members of the trust were removed because this commission led the public to believe that they were unethical," said Lyle Muhammad, executive director of Circle of Brotherhood. "And that was a lie. So, if they were removed based on a lie they should be restored based on the truth. Obviously, this commission has ulterior motives for Virginia Key Beach Park."
"I do not believe that it is about me or this body," said King, defending her position. "It is about the community and it's about revitalizing that space. Period."
When asked by a resident whether she solely had the power to restore the board as chair, King answered no.
Tensions remain high as those who oppose the board's takeover by commissioners calculate next steps.
"We will meet as a leadership team and decide where to go from here," said Muhammad. "But I can guarantee you one thing, it is not backwards. This is not an issue of compromise for us, and it may cost someone their term in office."
Ario Lundy, owner of the Palmetto Brownsville Community Land Trust LLC., called for unity within the Black community.
"Our best bet is to stick together," he said. "We need to get with our commissioner and hold her accountable for our Black beach … when we're fighting against here we're sitting here as Black folks fighting amongst each other and not accomplishing our goals. [The commissioners are] sitting there looking at us like fools."
Miami's civil rights museum
Nearly 20 years ago, Miami's Black community was promised a civil rights museum at a historic site: Virginia Key Beach Park.
Community members have questioned – and question still – why the former trust could not deliver on that promise after county voters in 2004 approved a $2.9 billion bond program that designated $15.5 million to the beach's restoration efforts, and for the museum's construction. An additional $5 million in convention development taxes was also reserved for the museum.
"I haven't gotten a real good answer yet on why there's no progress going forward on building that museum there," said Kerry Johnson, who shared concerns about the museum's progress with King and her predecessor, Keon Hardemon, now a county commissioner.
"When other people come over here from other countries and everywhere else, they get all kinds of museums and soccer fields and everything else that they want," continued Johnson. "But when it comes to the Black people, you gotta fight for something. I just don't understand. Why not just be fair to everybody?"
"If you know anything about building a museum, it takes a long time," said Leroy Jones, lead organizer for Circle of Brotherhood. "The Adrienne Arsht Center and Pérez Art Museum took a long time to build, and they raised support. Those museums are named after people.
"We can't sacrifice the name of Virginia Key Beach for somebody who might want to donate just to have their name on the museum."
Former trustees say the delay is due in part by disagreements between city and county halls.
The county will not release the $20 million in construction costs until Miami can produce operating cost projections, a budget and business plan for the museum. Four years ago, Miami Mayor Francis Suarez said the city would commit to cover the museum's operational costs for a decade.
"We are going to move forward with getting that money and building that museum," King assured residents last week. "That is our charge. These two (appointed) individuals are going to stand with me to ensure that that is done."
One Black resident, who spoke during public comment, asked commissioners to seek federal investigation into the stalled museum.
"The game now is for the community to think the cavalry has arrived to develop this museum when the former trust board did all the work," said Jones. "They laid all the groundwork."
Putting differences aside, Range vowed to help commissioners get the museum built.
"You'll continue to see my face," he said. "We're going to continue to do what we have to do to get this museum built. I'm here to help. If you don't want my help, you're going to have it anyway."