Jessie Trice Community Health System (JTCHS), a burgeoning Miami-area health care provider primarily serving the Black community, opened a new health and wellness facility in Miami Gardens. It bears the name and face of former District 1 County Commissioner Barbara Jordan.
Its grand opening, celebrated with a ribbon-cutting ceremony, was held last week. There, Jordan's accomplishments while occupying the commission seat representing Opa-locka, Miami Gardens, Norland, parts of North Miami and North Miami Beach were lauded.
A crowd of health care professionals, elected officials and community members sang Jordan's praises early last Wednesday morning before the center's doors opened.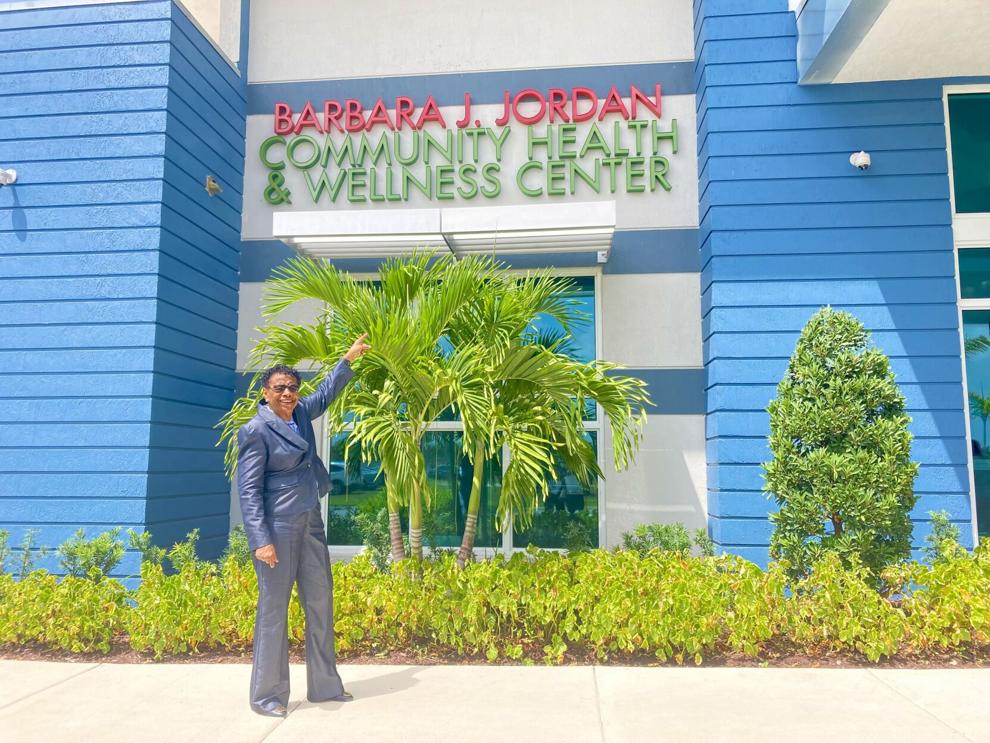 Jordan, coined a "champion" of health care by JTCHS staff, played a crucial role in securing funding for the construction of the building in 2013. She later helped the health system develop a partnership with Related Group – a South Florida real estate development giant – and the City of Miami Gardens to find a suitable site for the facility.
"If it were not for her, this building wouldn't exist," said Annie Neasman, JTCHS CEO. "Since about 2015, the commissioner has worked with us trying to find land. Every place we found, something was wrong."
Jordan, who never tires of advocating for the community's needs, also assisted JTCHS in acquiring an infrastructure grant of $1.1 million. Then the Florida Community Loan Fund helped the organization secure new market tax credit through Northern Trust Bank for the $4.6 million construction project, which was completed by D. Stephenson Construction.
"We've gone to the commissioner for several years regarding funding and different things that have helped Jessie Trice, and she's never said no," said Irene Taylor-Wooten, chair of the JTCHS board of directors. "When it came to who to name the building after, it wasn't even a question. It's in Miami Gardens, in her (former) district, and we felt it was only right and fitting to honor her."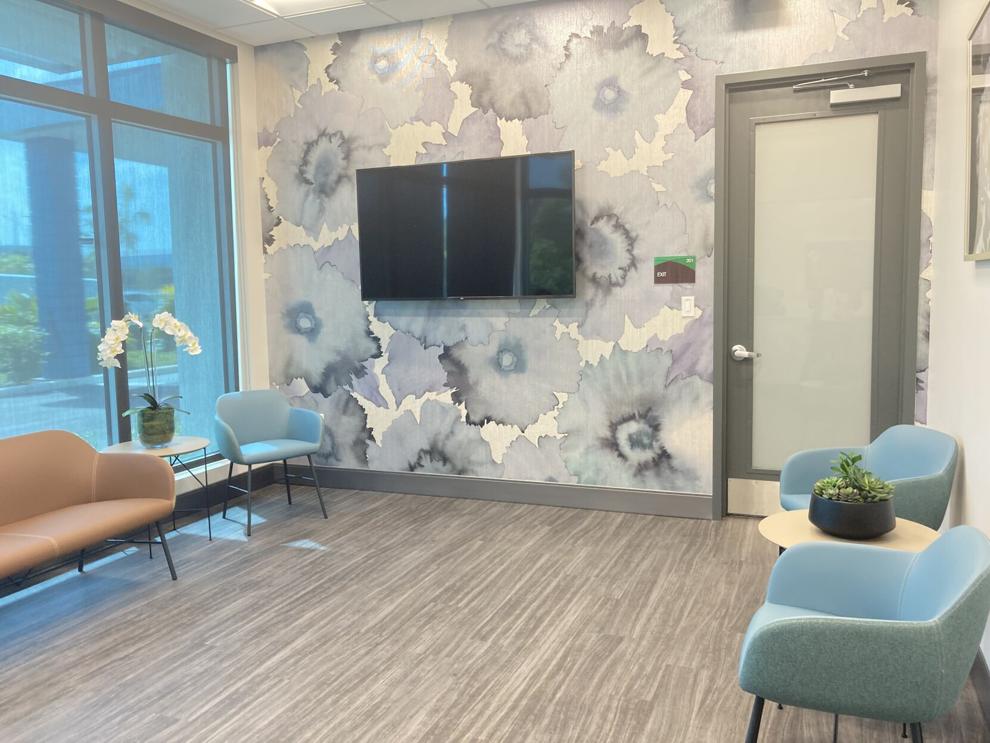 The board voted unanimously to name the building after Jordan and to include a portrait of her inside the building's lobby.
"It's a way of saying thank you to her for all she's done for this community," Taylor-Wooten added. "This will stand as a permanent way of saying thank you, and reflect our feelings toward all that she's done to help the community, not only Jessie Trice."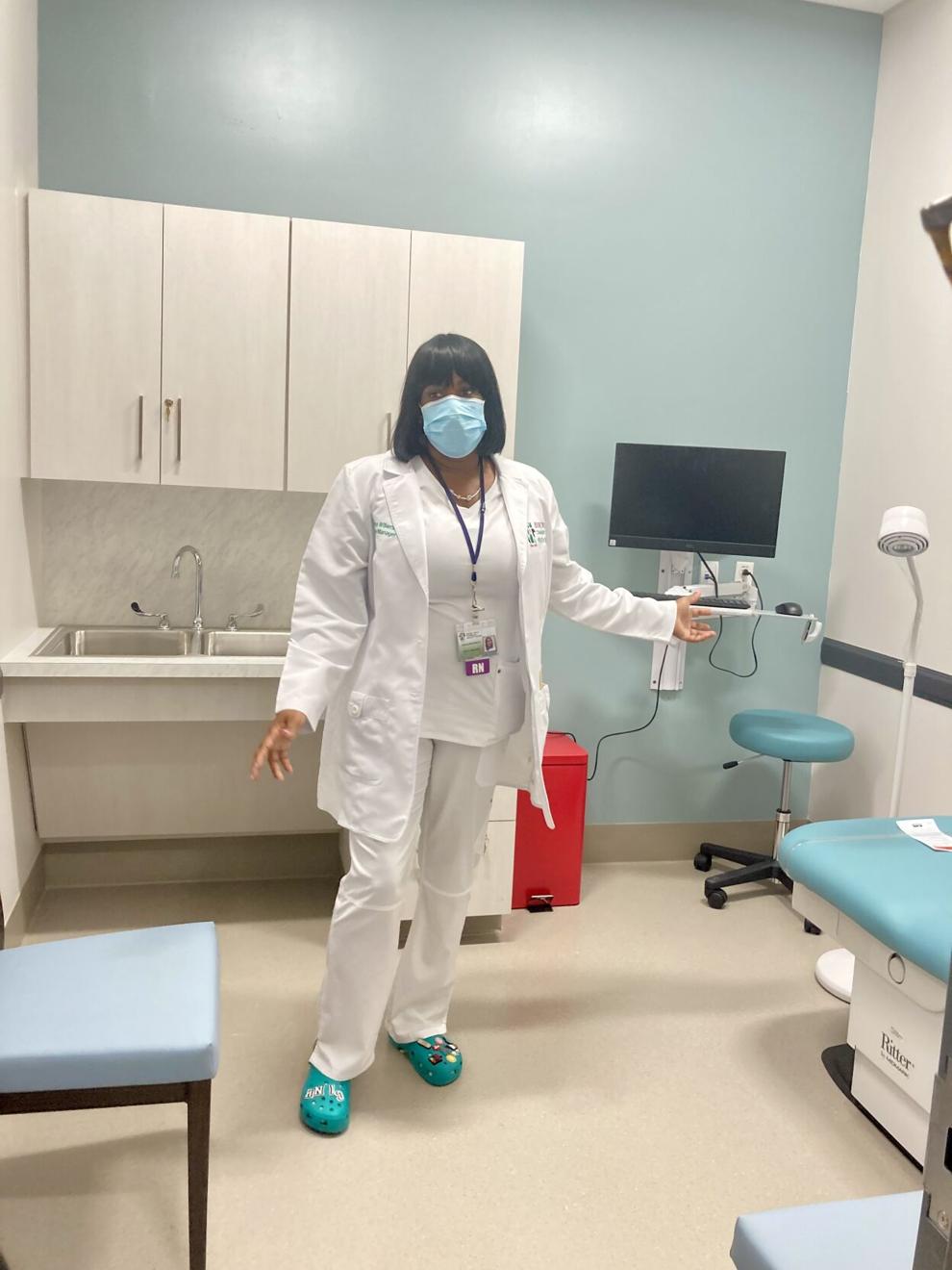 Before her county commissioner role, Jordan worked as public administrator and assistant county manager during which she helped create economic and educational opportunities for young adults, and proposed initiatives to support low-income families. She also served as a member of the Public Safety & Health Administration and Internal Management & Fiscal Responsibility committees for the county.
As commissioner, Jordan implemented legislation to uplift small businesses and encourage them to give back to the community, as well as incorporating a recurring farmer's market to improve nutrition and access to healthy food among her constituents.
JTCHS also has deep roots in Miami-Dade, having first opened its doors in 1967. Today it continues to serve the community with eight comprehensive primary care centers across the county, in addition to other health care sites and facilities.
"We have a 54-year history of serving the community and wanted to expand the services we offer," said Taylor-Wooten. "We started in a trailer and continue to grow because as long as the community needs us, we'll be here."
With the new 15,000-square-foot facility, JTCHS intends to provide a wider range of services compared to its other facilities that offer limited primary care specialties.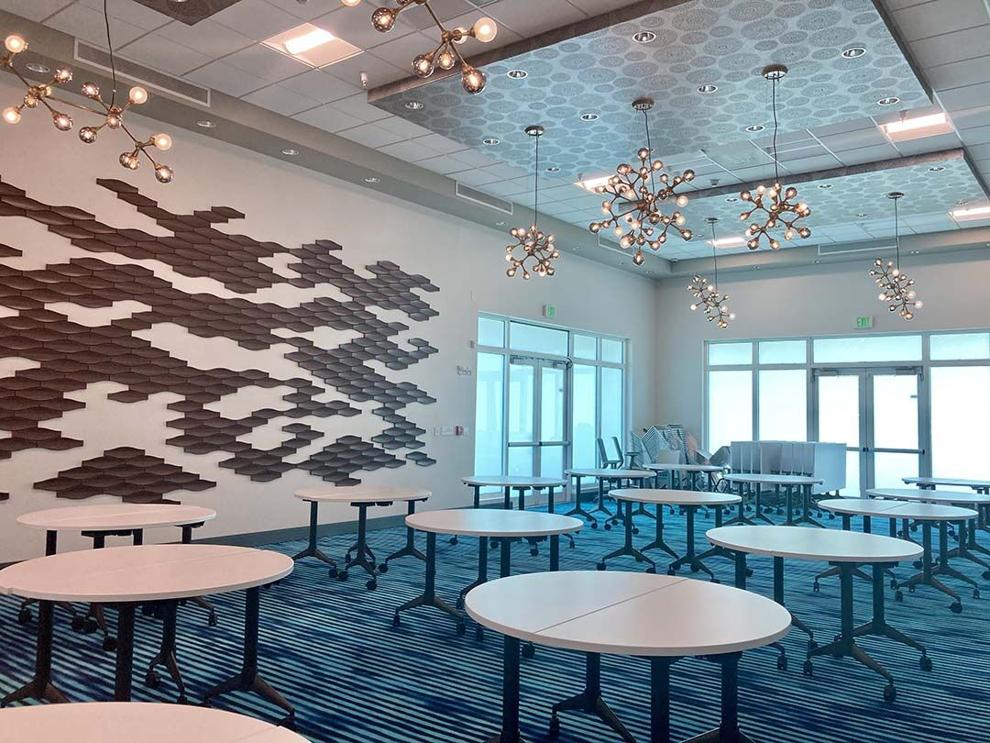 The JTCHS Barbara J. Jordan Community Health & Wellness Center, located at 20612 NW 27th Ave., provides a smorgasbord of health care.
Available services include family care, men's and women's health care, pediatrics, oral and dental health, nutrition, labs, behavioral health and substance abuse. There's an on-site pharmacy, too.
Inside the new facility is a 4,000-square-foot multipurpose room that can be rented out to the community or used for nutritional programs, cooking demonstrations and educational classes to support the health goals of those JTCHS serves.
"This is a one-stop holistic medical facility. Not only that, but this space can do a lot for the community," said Neasman, shedding light on the estimated impact of the new center. "What we had since 2000 were pieces of the body. We had the oral health in one site, the physical body – meaning the family practice – at another site, and pediatrics in another place. This (facility) brings the whole body together."
Two of JTCHS' Miami Gardens facilities closed in anticipation of the wellness center's opening. Staff members will transfer over to the new building.
"It means [patients] don't have to go all over town to get services because everything is now concentrated in one area," said Jordan. "This facility is a premier health and wellness center where you get state-of-the-art equipment and professionals who are knowledgeable about what they do, and have a history of serving the underserved."
Jordan was particularly blown away by the interior design work created by Joy Lynskey, principal at Jewel Toned Interiors.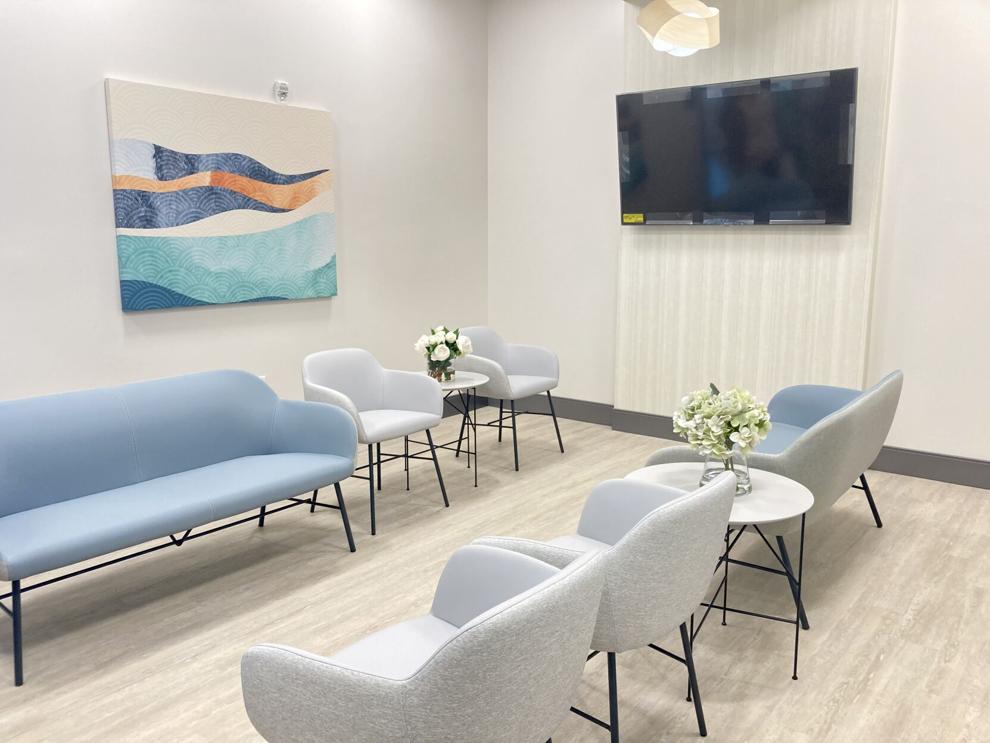 Most of the floors and walls of the offices bear colorful ocean-themed patterns and bright décor.
"It makes me extra proud to know that both the interior designer and project manager are women," said Jordan. "They came up with such a beautiful design and it makes me wonder what I did to deserve this amazing center.
"I am honored to be a part of the legacy of Jessie Trice and the whole network system. The fact that they choose to honor me in this way means so much to me. Every time I pass the building I'll say 'Oh, my name is on that building.' Hearing all the accolades at the ceremony makes me feel as if maybe I did do something right as a public servant."
"Considering everything that's happening with this building, I am extremely proud to see my mom being honored in this way," said Jordan's daughter, Gidget Williams, who attended the ceremony with her. "I thought about my dad and how happy he would have been knowing that she has her name on a building."
The new center is expected to start receiving patients Oct. 1.