Bernadette Guerrier, a 36-year vendor at the Opa-locka Hialeah Flea Market, says she's had many sleepless nights since news broke about the outdoor market closing permanently.
Though the city of Opa-locka announced last week that it secured a deal to preserve the flea market by moving it elsewhere, Guerrier is still distraught from the recent turn of events.
"I'm not starting over again," she said in Haitian Creole while packing some of her store's merchandise into a box Sunday. "I have a lot of customers who live in the area who know of me and my shop. I could have used a few weeks to liquidate before I leave, but now if I have to pack up my things to relocate somewhere else it will be as if I've started over."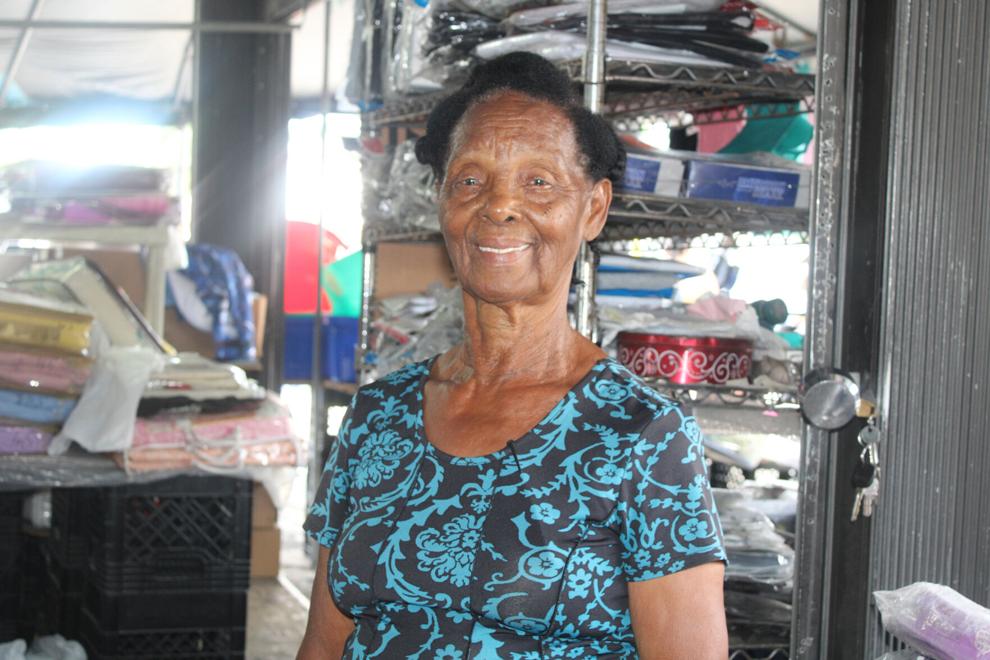 The 79-year-old businesswoman was a few months shy of retiring before vendors at the flea market were told they were being evicted, and the place that housed their respective businesses would close its doors forever June 30.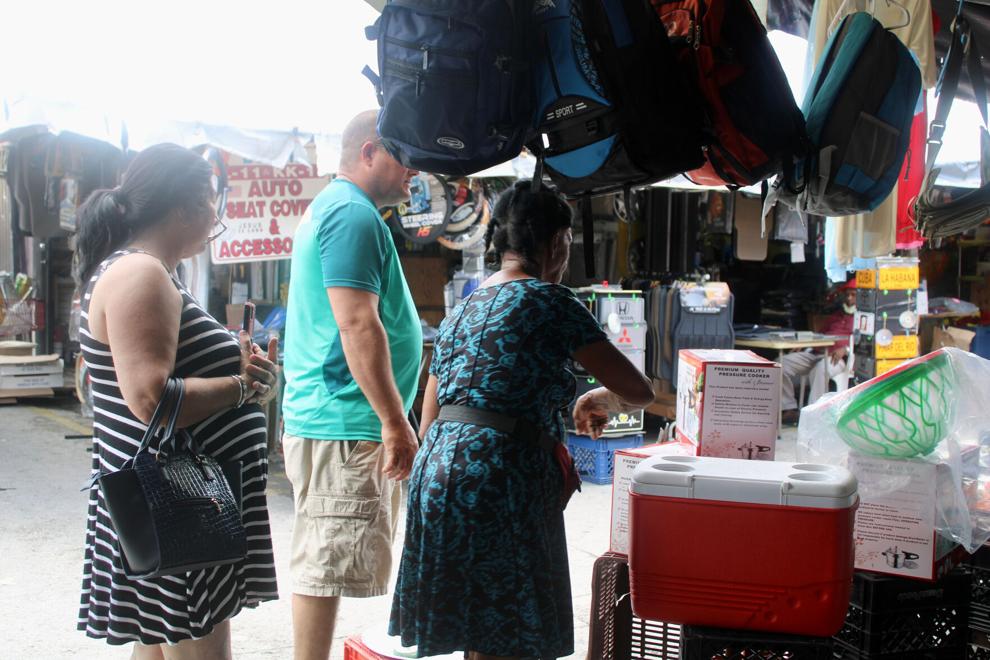 Links Logistics, an industrial developer founded in 2019 by Blackstone, has acquired the more than 40 acres on which the flea market now stands. Earlier this year, the company announced a $700 million plan to acquire 2.3 million square feet in Miami Gardens to develop an industrial complex over the Calder Casino race track, according to Commercial Observer.
Commissioners fought to give vendors an additional 90 days, pushing the eviction date to September 30. They also managed to seal a deal with Dan Whitebook, owner of Miami-based Atlantic Hosiery, to allow vendors to relocate and operate out of his company's Opa-locka warehouse.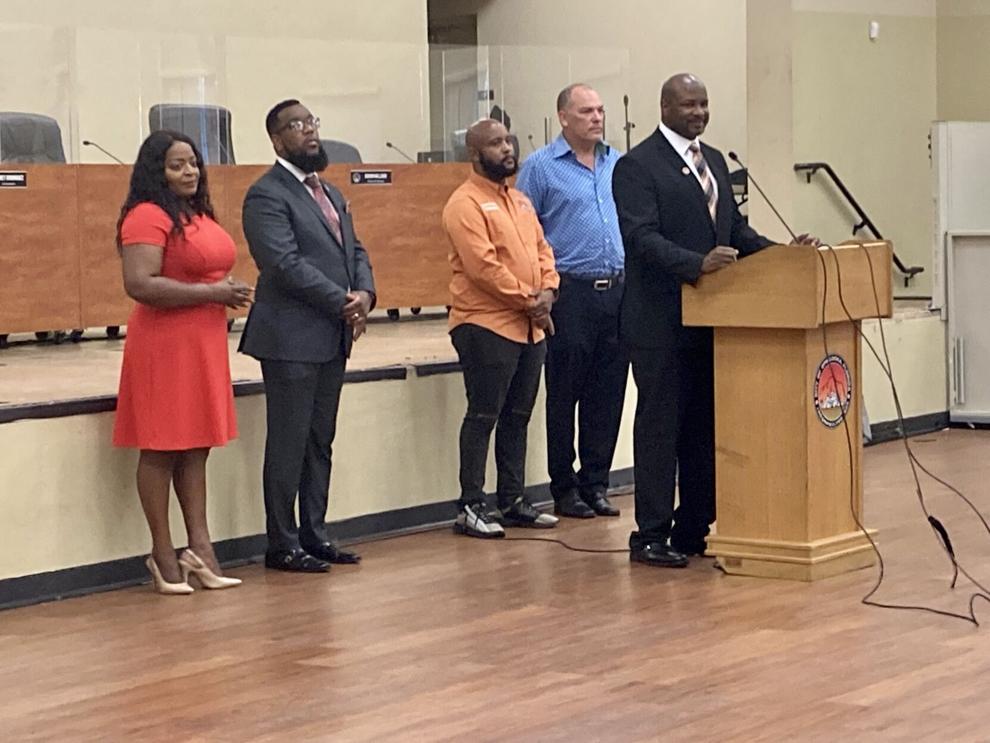 Renovations at the warehouse, located at 13499 NW 42nd Ave. just two blocks north of the flea market, are well underway to accommodate the vendors. A $4 million construction project, covered by the company, will build a parking garage with the first floor reserved for outdoor vendors to set up shop.
"The Opa-locka Flea Market has been a part of the fabric of the community of the city of Opa-locka for over 40 years," said Darvin Williams, the city's interim manager, who initiated the deal. "To see this vital and important member of your family at death's door ... that's what drove us to put this deal together."
The city will forego collecting fees associated with occupational licenses and business transition for one year.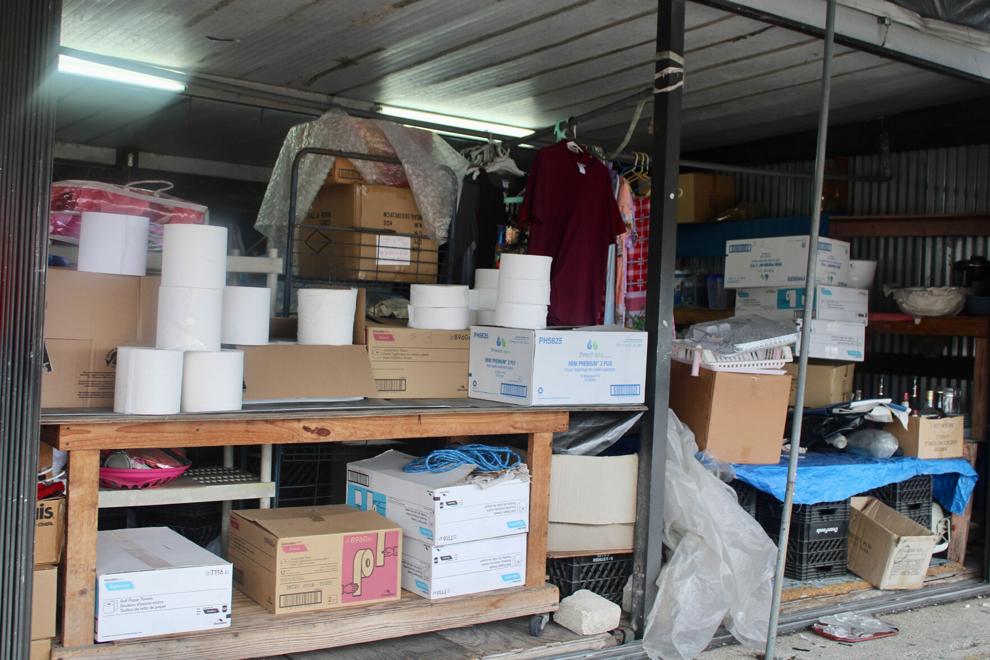 "I thought we'd be given the courtesy to sell off our remaining products without having to worry about rent because of the inconvenience, but that wasn't the case," said Guerrier. "I've poured my blood into this (business)."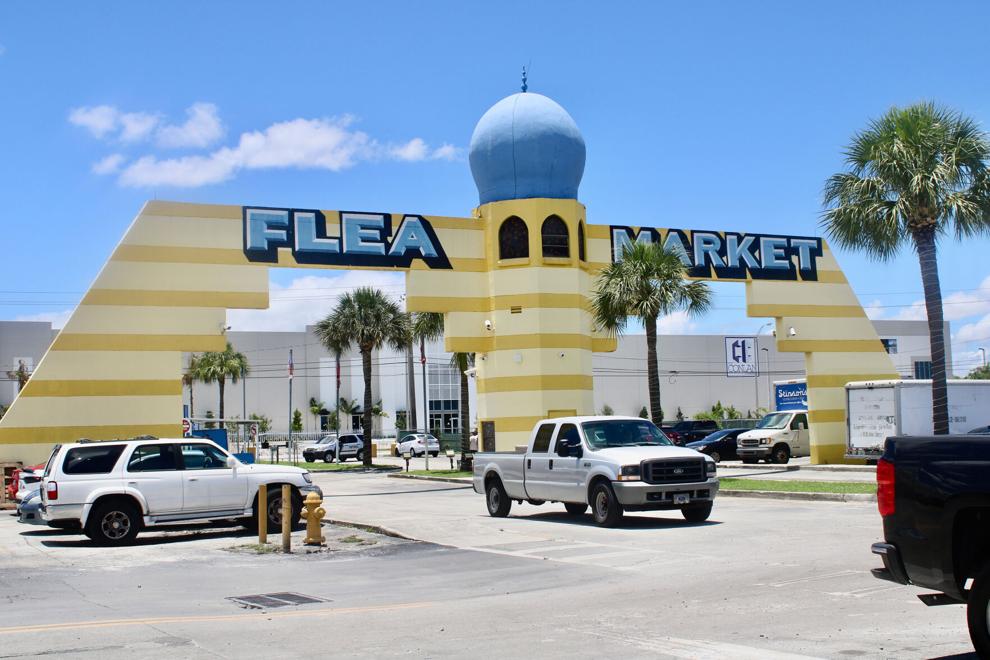 After working in the hospitality industry for 15 years, Guerrier said the idea to sell bedding, pots, pans, suitcases and clothes was divinely inspired.
"When the flea market was at its peak, I would make $200-$300 weekly," she disclosed to The Miami Times. "I've been doing this for a while and have made a decent living from this. But now, things have slowed down to the point where you might make only $30 or $50."
Given her age, sticking it out for another three months only to pack up and move to a new location is simply not worth it, she says.
At closing time Sunday, she hadn't even made $150, but her weekly balance of $465 was due. The bad weather was partly to blame for the slow weekend, she said.
"It's hard," admitted Guerrier, who has decided to sell out of her home instead of relocating, until retirement. "Now if I were to go to this new warehouse with the others, the price to rent would increase on us."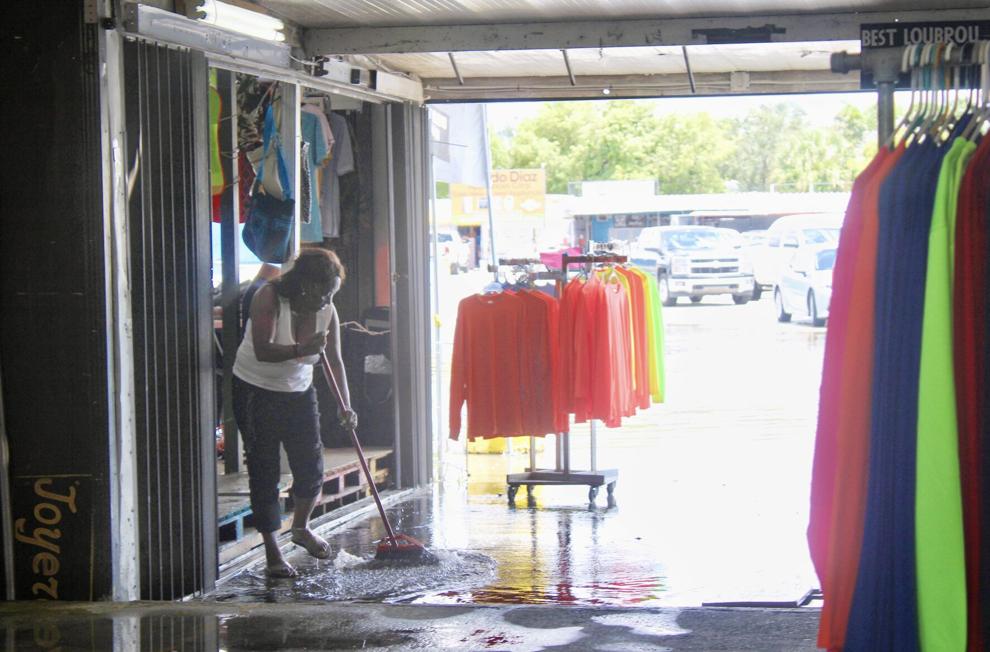 "I don't think a flea market will work in this new warehouse," said Leo Alba, owner of the family-owned Beauty Man Beauty Supply Discount store at the flea market. "Rents may be doubled while the spaces remain small. The space we have now is 20″ x 20″ and the spaces we'll be given there is 20″ x 12″ for double the rent. So if I pay $300 weekly for a stall, it will be $600."
"Although the city of Opa-locka facilitated this deal, it's still up to the negotiation of the current and new businesses to come to their fee arrangements," said Williams when asked if the rent will remain the same for vendors.
Alba took the reins of his business almost 10 years ago. The discount store, which has been located at the flea market for 40 years, is one of the largest shops there.
"I feel very hurt by this and I have to find another solution," he said after a press conference last Friday where city officials announced that the flea market will live on. "I don't believe it will be as great as they're making it seem ... How would I survive (with the new rent prices)? There's no way."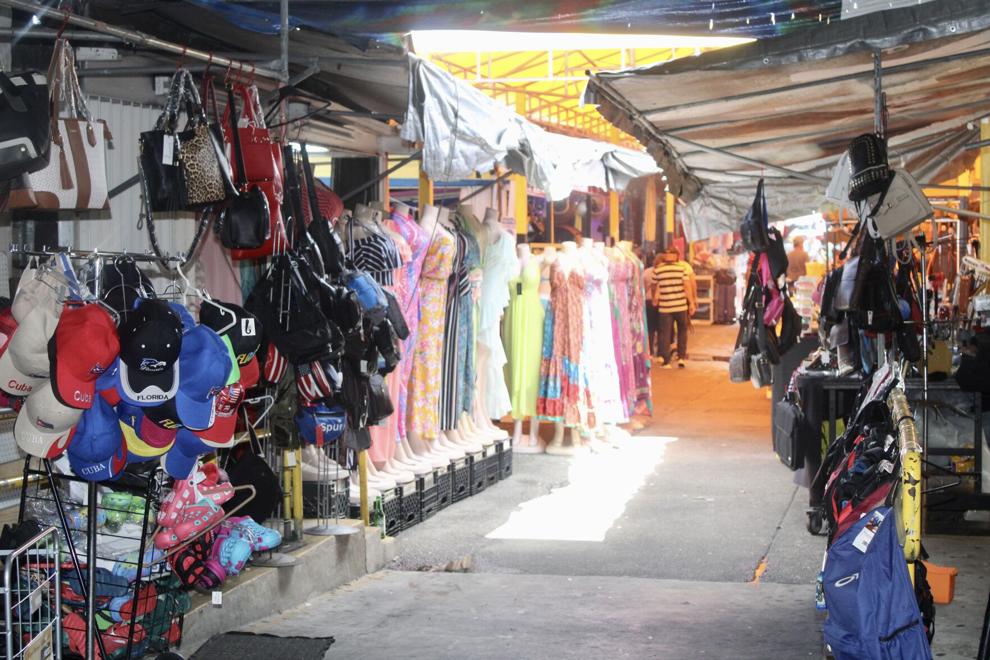 Alba says he was told that renting options could go up to almost $11,000 a month in the new space. He plans to move his store to a Miami Gardens warehouse owned by Beauty Consultants Group.
"There are many businesses that have been passed on in Black families for generations. This is all that they know," explained Williams. "To be told that you're going to be shut down in 30 days after having your grandfather, grandmother and your parents work there, and for that to have been passed on to you, would be devastating to the community. This is a predominately African American community and those businesses are vital to our economy and the fabric of our community and we want to see them (continue)."
For many, the flea market has served for decades as a place for bargains. It's where low-income and middle-class families could score deals on name-brand shoes, clothes, appliances and furniture, and even stop for a bite, a game of pool and a live DJ.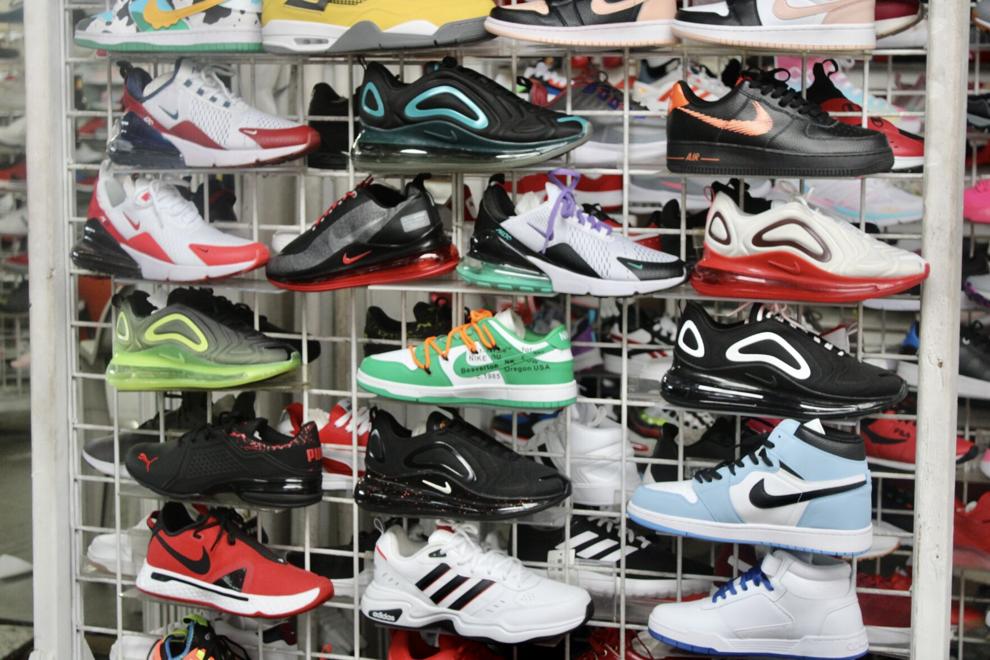 "Wherever they go, we'll find them," said Fharon Cooper, who usually stops at the flea market when visiting from the Bahamas. "Anytime we're on vacation, we stop here for the bargains. This is our go-to spot. We've noticed the difference in prices between something like this and a Walmart, for example."
"I'm not fully happy with the news but I do thank God that I will have a place to continue my business," said Saintania Michelle, owner of Michelle Variety Store, which sells toiletries, kitchenware and home décor.
Like Guerrier, Michelle considered selling out of her home but figured the warehouse may be a better option since her home could not accommodate her inventory.
The warehouse has allotted space for roughly 220 vendors from the flea market on a first-come, first-served basis, according to Williams. City officials also say current flea market owners have provided financial support to help facilitate the transition process for vendors.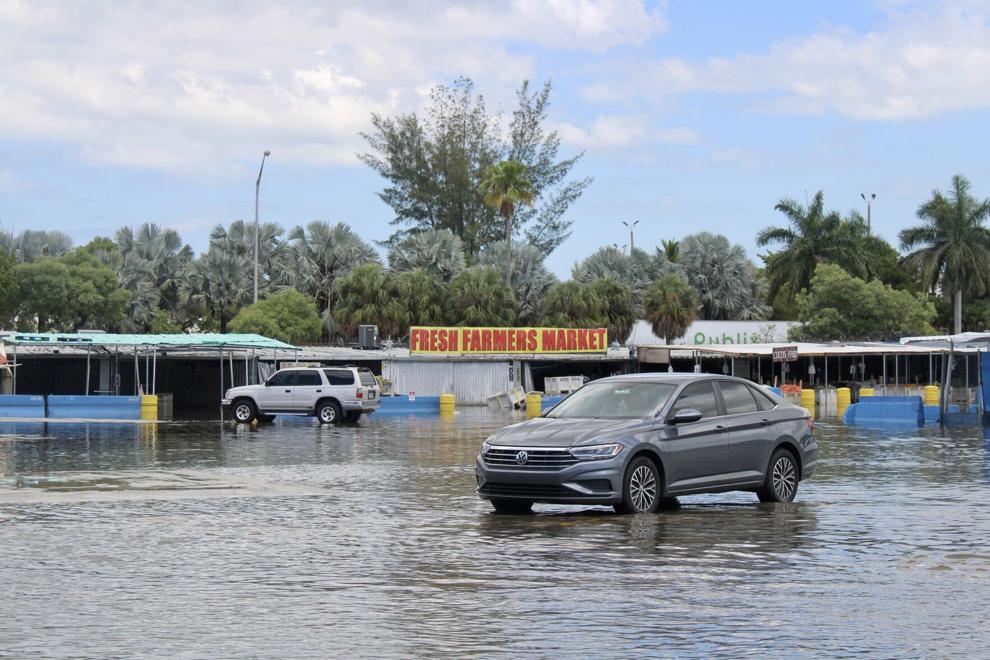 Irma, who didn't provide her last name, is the owner of Irma Business Store. She says she isn't sure what's next for her after missing last Friday's press conference, where vital information about the transition was given to vendors.
The flea market, she says, is all she has. Although she acknowledged that things have been pretty rough lately, she has no choice but to remain hopeful while trying to keep her business afloat.
"Lately, I haven't had many customers. It's by chance I get a handful," she said. "If you don't have anywhere else to go, the best option is to set up shop here like I've been doing for many years."