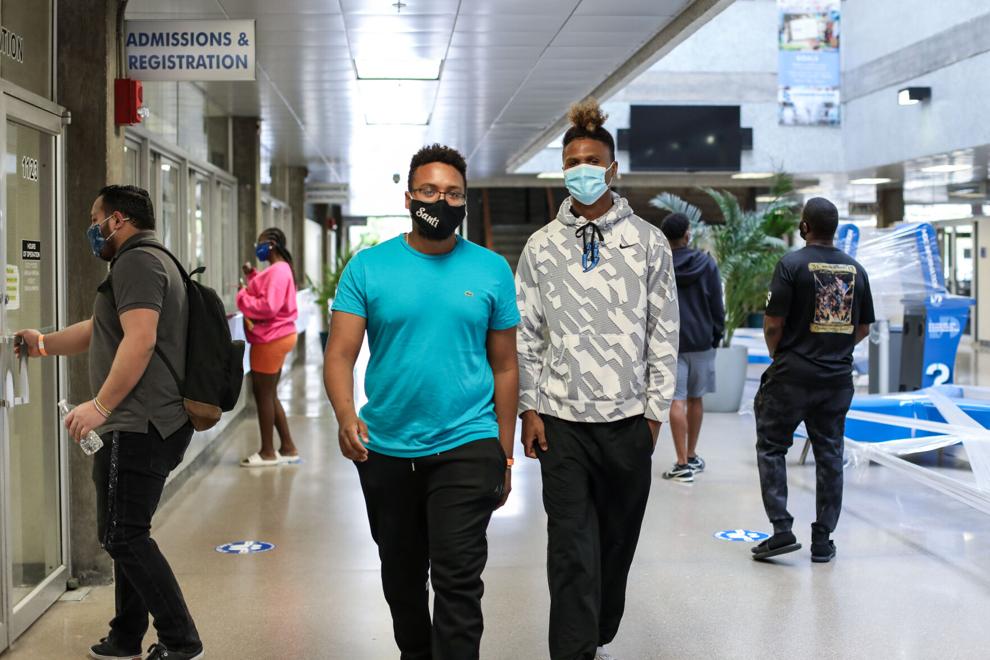 After a $45 billion promise for historically Black colleges and universities fell to just $2 billion under the Biden administration's massive multitrillion-dollar spending plan, the need for funding these institutions after years upon years of inequity has never been more urgent.
"HBCUs have been at the very heart of addressing our nation's long-standing education and racial equity failures," said U.S. Rep. Frederica Wilson during last week's House Education and Labor Committee hearing. "For nearly 200 years, they have provided ladders of economic and social mobility and safe havens for generations of Black students."
At the meeting, Wilson announced her plan to introduce legislation that would cover the cost of attendance at any HBCU for students "impacted by the legacy of slavery."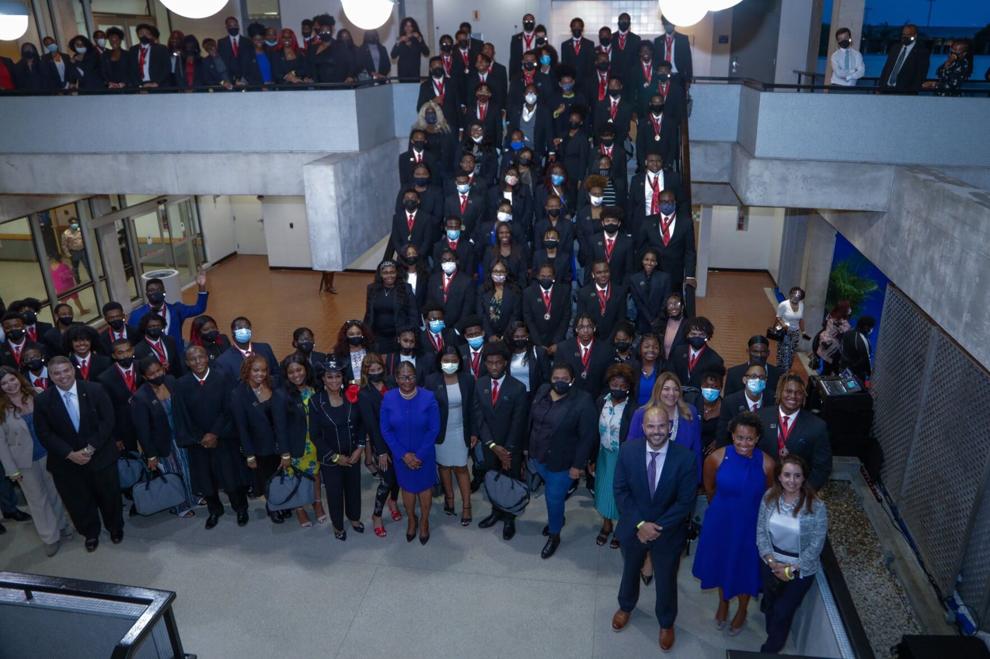 For most of the country's history, Black Americans seeking a college education could only get one from an HBCU. Cheyney University of Pennsylvania became the nation's first in 1837, paving the way for more than 100 like institutions to form over decades. These schools are credited with providing educational access to those who come from disadvantaged backgrounds, especially low-income and first-generation college students. According to the Thurgood Marshall College Fund, HBCU alumni account for 80% of Black judges, 50% of Black lawyers, 40% of Black engineers and members of Congress, and 12.5% of Black CEOs in the country.
"HBCUs have consistently had to do more with less," said Tennessee State University President Glenda Glover, who was present at Wilson's hearing. "These achievements were earned despite the fact that funding has been disproportionate."
A college experience like no other
The unique identity of HBCUs cannot be found at other universities, which explains why many prospective Black students gravitate toward them. 
"I definitely think being surrounded by Black excellence is very influential," said McKenzie Reese, a junior cardiopulmonary sciences major at Florida A&M University in Tallahassee. "I never felt really in place at a PWI (predominantly white institution), at a white school, so definitely being surrounded by Black people who are always doing the same thing, it definitely inspires me to do better."
FAMU is currently the highest-ranked public HBCU in the country, taking the seventh spot in U.S. News & World Report's ranking of the 2022 Best HBCUs, public or private.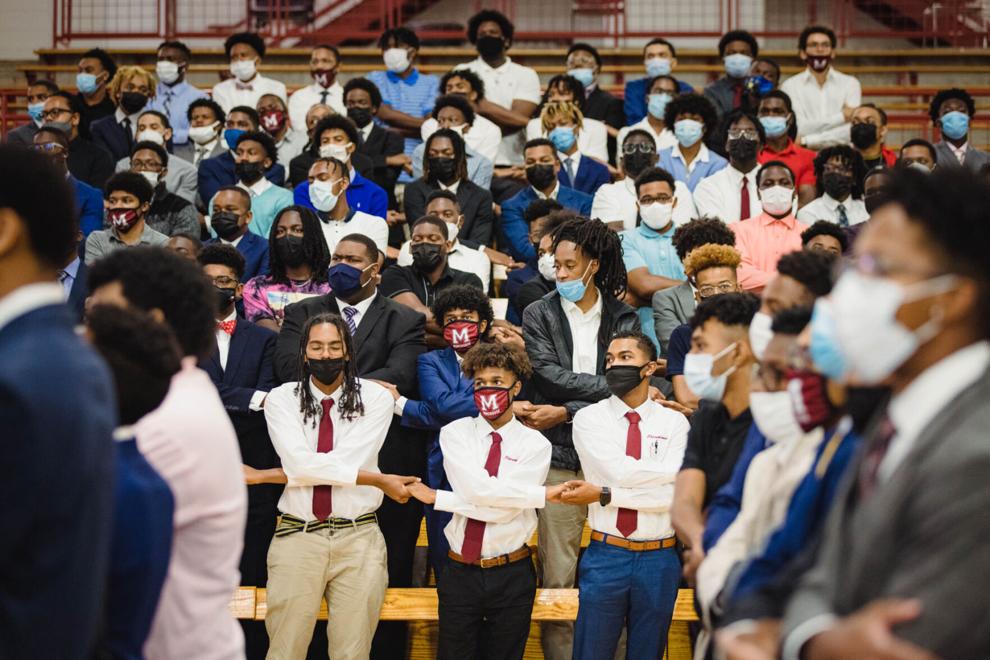 Originally from California, Reese said she grew up in a predominantly white community and after seeing that her brothers attend Morehouse College, she too wanted to surround herself with people who looked like her and shared the same passions.
"As far as applying to PWIs, I never did. I just knew that from the jump, HBCU all the way," she said.
Reginald Dotson, a criminal justice junior also at FAMU, similarly shared that he wanted to be around people who looked like him. The Port St. Lucie native wanted to follow in his mother's footsteps, who attended an HBCU.
"FAMU brings out the best in us and it's a very competitive school, so it's a bunch of students that look like us and there's no reason why we can't be great," he said.
Many colleges throughout the country look to mirror minority-serving institutions and HBCUs' abilities to foster a sense of belonging on campus by implementing programs to welcome diversity.
In Indiana, Purdue University's Graduate Diversity Visitation Program allows underrepresented minority students to visit the West Lafayette campus, all expenses paid, to explore and experience graduate education. The four-day program held each fall semester was established in 1988 with the intent of increasing the enrollment of students from HBCUs. Incoming scholars can network with current graduate students, staff and faculty and explore cultural centers and social life at the public research university.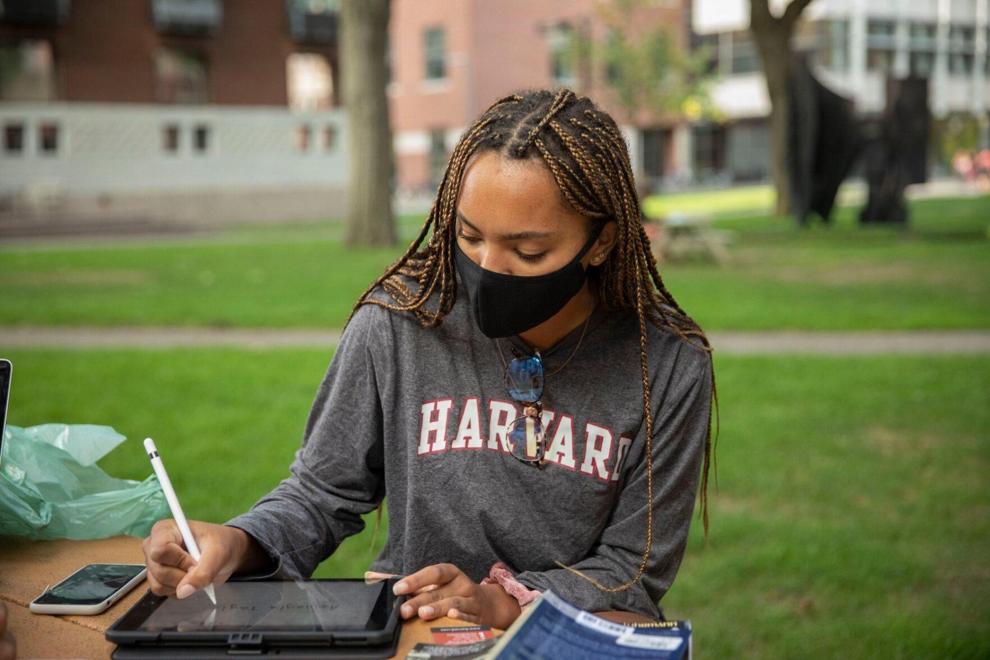 Similarly, some Ivy League schools, Harvard University in Massachusetts among them, have programs to spread awareness about the possibilities for higher education for groups who have been previously excluded. Harvard's Undergraduate Minority Recruitment Program employs its college students to reach out and organize campus visits to recruit minority high school students who would not otherwise consider attending.
There is a stigma of HBCUs having inferior academic offerings, which is why 16-year-old Curtis Lawrence III of Washington, D.C., made headlines in May for deciding on an HBCU experience at FAMU after being accepted to 14 colleges including Yale and Harvard.
Battling through the drop-out rate
When Florida Memorial University President Jaffus Hardrick first came to the school in 2018, it was "overcome with challenges," he said. Primarily, it was two months away from losing all its money.
"People lost hope. We had an ailing infrastructure, we had a decline in enrollment. We started putting strategies in place," he said.
The Miami Gardens university is just one among many small private schools that have been struggling to stay afloat for years. Adding insult to injury, the school now has a probationary accreditation topping off all its challenges.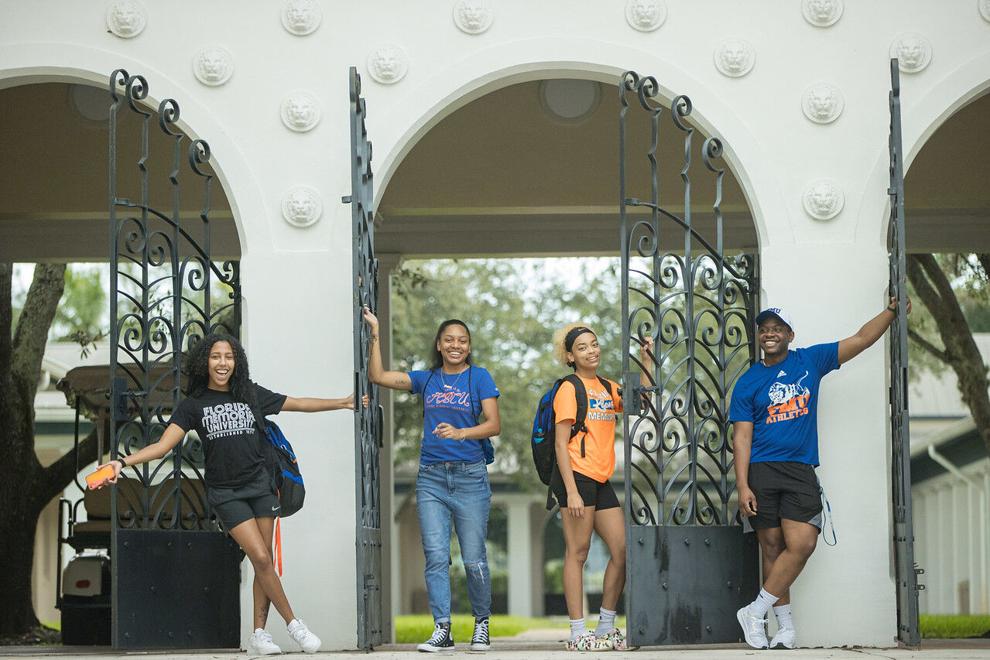 In a video posted to FMU's Instagram last month, Hardrick said that the school has welcomed more than 960 students, surpassing his original goal of 850 enrolled students in the semester. According to the UNCF, HBCUs have remained relatively small in number and student body, with more than 50% serving 2,500 or fewer students.
But it is critical that schools focus on retention and not exclusively on enrollment. Black students drop out at higher rates than their counterparts, not only in traditional schools but in HBCUs as well.
In a 2021 U.S. News report ranking 41 HBCUs that provided data in an annual survey, just two had a four-year graduation rate above 50%. Spelman College in Atlanta leads with the highest graduation rate at 68%; Howard University in Washington follows with 52%. Nine HBCUs reported graduation rates below 10%.
Hardrick previously told The Miami Times that FMU's graduation rate is slightly higher than 40%. The university was not included in the survey.
Like other HBCUs, FMU accepts students with lower GPAs. It requires a minimum GPA of 2.0 for incoming students, which is below the national average of 3.0. The president said he would like to raise the school's minimum requirement to a 2.5 GPA, but doing so would make the university inaccessible to students most at risk of not entering or completing higher education.
"It's a catch-22," Hardrick said. "You don't want to deny students with great potential. You want kids who are laser focused on being successful. It requires a lot more support services to ensure that students will be successful."
FMU provides students with counseling and academic support. Its Center for Academic Resources and Support is committed to keeping new and transferring students to stay put by ensuring all follow an education pathway to a degree. The university also provides remedial assistance and mentoring programs, including a partnership with CareerSource South Florida to place students in relevant internships.
Ninety percent of FMU students, however, are eligible for federal Pell Grants, according to Hardrick, indicating a significant financial need. More than 75% of students at HBCUs rely on Pell Grants, which are meant to help low-income students pay for college without having to solely rely on loans.
Despite a drastic drop in potential funding for HBCUs and minority-serving institutions that now only includes $2 billion due to democratic infighting, the Biden administration did provide more than $4 billion in funding to HBCUs through the American Rescue Plan, including $1.6 billion in debt relief to 45 HBCUs earlier this year. Additionally, the CARES Act, passed in March 2020, allocated $1 billion in emergency funds for these institutions to survive the pandemic.
"Those dollars have enabled HBCUs to continue their long and stony road toward equitable funding," said Lezli Baskerville, president and CEO of the National Association for Equal Opportunity in Higher Education (NAFEO). "What we don't have now is an understanding. HBCUs are not minority-serving institutions. They are historically Black, born of a history unlike any group in America. Somehow, we're clumped together. We need to decouple HBCUs because of our special relationship with America."