Ninety-six members on Task Force One from Miami-Dade Fire Rescue's (MDFR) urban search and rescue team are already on the ground in the hardest hit areas of Florida's west coast.
On Friday, the team revealed that 42 individuals and several pets had been evacuated following search and rescue efforts that began Thursday.
"We did what's known as a hasty search, which is a quick search for survivors," said Lt. Alex Acosta, in a video recap posted on MDFR' social platforms. "[And tried] to render aid and assist them to the helicopters with makeshift structures that we would find and chairs to get them out, especially the ones that were not ambulatory."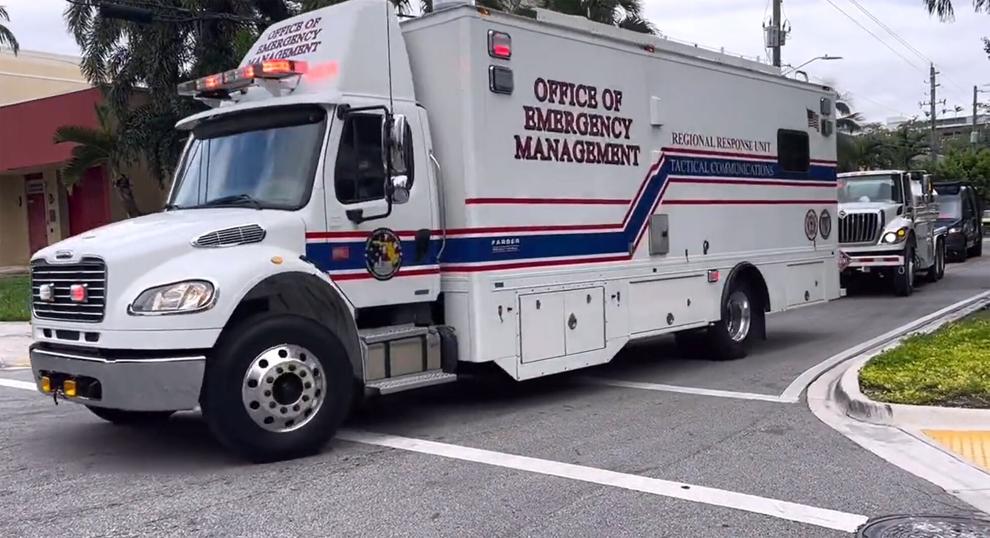 MDFR Chief Ray Jadallah said to television reporters before the team's departure Thursday, "This is going to include water rescue, search and rescue, air deployments as such, and also render public service, if necessary."
Mayor Daniella Levine Cava was on hand at fire rescue headquarters to wish rescue crews well on their mission.
"They're going in, they're going into this area that has been so horribly hit," she said. "They're gonna bring rescue, hope, and love. It's very moving for me to see this operation."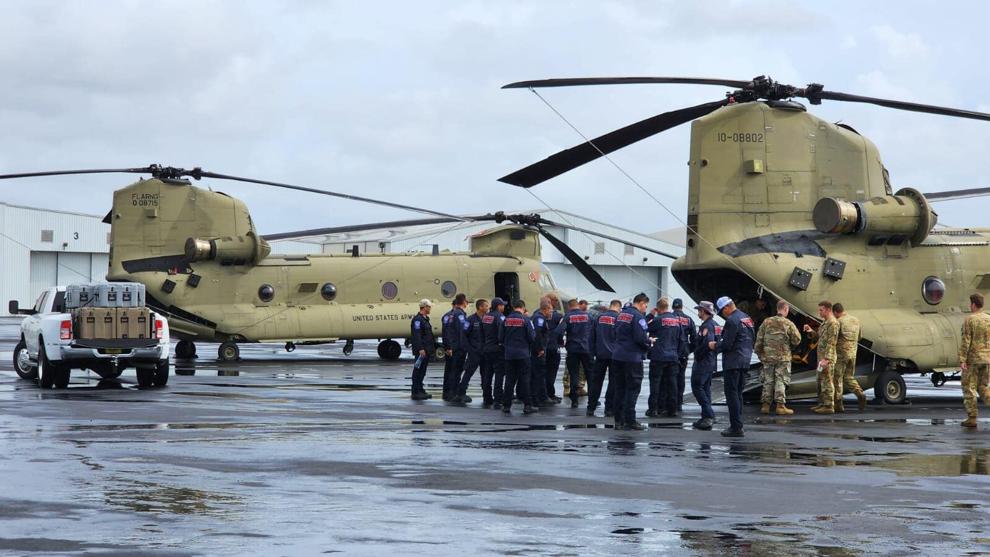 The rescue effort comes after Miami-Dade escaped Ian with minor damages while its neighboring county, Broward, saw extensive damage caused by several tornadoes that left trees uprooted, and planes and cars overturned.
Public schools in Miami-Dade, Broward, and Monroe resumed operations Friday as Ian, which dropped to a tropical storm yesterday but regained its strength over Atlantic Waters, made landfall in South Carolina, destroying four piers.
A state of emergency was declared for Georgia, South, North Carolina, and Virginia as Florida recovers from the devastation.
State and federal search and rescue operations are also underway with 5,000 Florida National Guard Members, nearly 3,000 federal responders, more than 850 emergency management personnel, and more than 1,600 FEMA staff deployed to impacted areas.
FEMA teams have already delivered 1.1 million meals, and 1.6 million liters of water will secure more than 5 million more of each.
Lee County Sheriff Carmine Marceno said on "Good Morning America" earlier Thursday that the number of deaths from Hurricane Ian could reach into the hundreds.
"So while I don't have confirmed numbers, I definitely know fatalities are in the hundreds," Marceno said. "There are thousands of people that are waiting to be rescued."
At least 21 deaths have been reported in Florida as of Friday, 8 confirmed by Charlotte County Commissioner Chris Constance and two others by DeSantis.
Miami's Task Force One members said they did not come across any casualties at the end of day one's search.
Part of the Sanibel Causeway, collapsed into the sea, cutting off the only road access to the barrier island where 6,300 people normally live. Officials don't know how many ignored mandatory evacuation orders and left the island ahead of the hurricane.
The damage left behind after the collapse made it impossible for first responders and law enforcement officials to respond to a fire that broke out in the area Thursday afternoon, leaving a massive and well-known structure engulfed in flames.
"This will be a life-changing event for the men and women who are responding," said Marceno to the media. "They're going to see things they've never seen before."
More than 500 people had been rescued from a mobile home park in Fort Myers early Thursday afternoon. Residents have been ordered to keep the roads clear for Florida Power & Light and search and rescue convoys to provide relief to the area.
"This could be the deadliest hurricane in Florida's history," President Joe Biden said Thursday afternoon, speaking from FEMA's headquarters in Washington.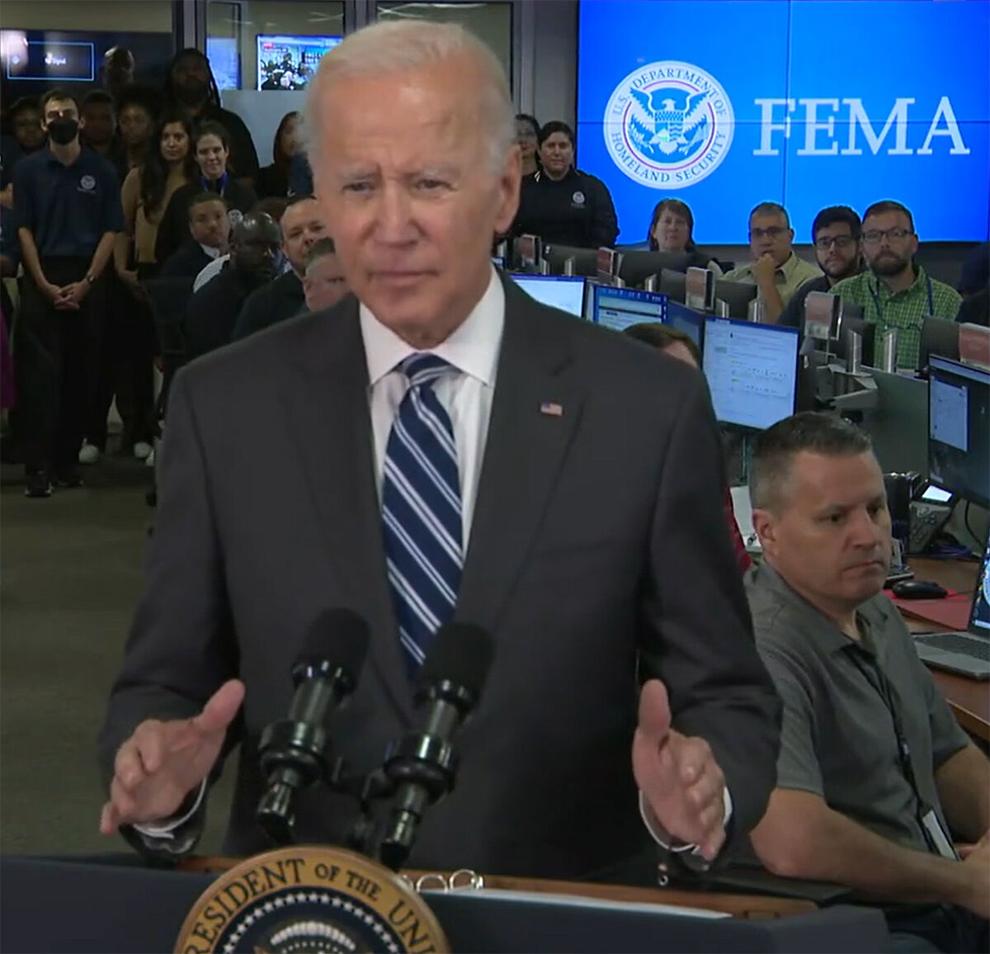 "My message to the people of Florida and the country is at times like this, America comes together," he continued. "We're going to pull together as one team, as one America."
The president said he would be visiting Florida afterward, though not until his presence wouldn't impede rescue and recovery efforts.
Millions in Florida were ordered to evacuate their homes, and more than 2.6 million people were without power the day after the Category 4 hurricane slammed into Florida near Cayo Costa, a barrier island just west of Fort Myers.
DeSantis said the electric grid for Lee and Charlotte may need to be rebuilt.
A 72-year-old man was found dead early Thursday in a canal behind his home in Deltona near Daytona Beach, the Volusia County Sheriff's Office said, The Associated Press reported. The man tried to drain his pool into a canal and fell down an incline that was slippery due to the heavy rain.
The Daytona Beach region is experiencing "historic flooding" that includes water in people's homes, Volusia County Sheriff Mike Chitwood said at a news conference, according to the Associated Press. He urged people to stay off the roads, and the county has imposed a curfew until 7 a.m. Friday.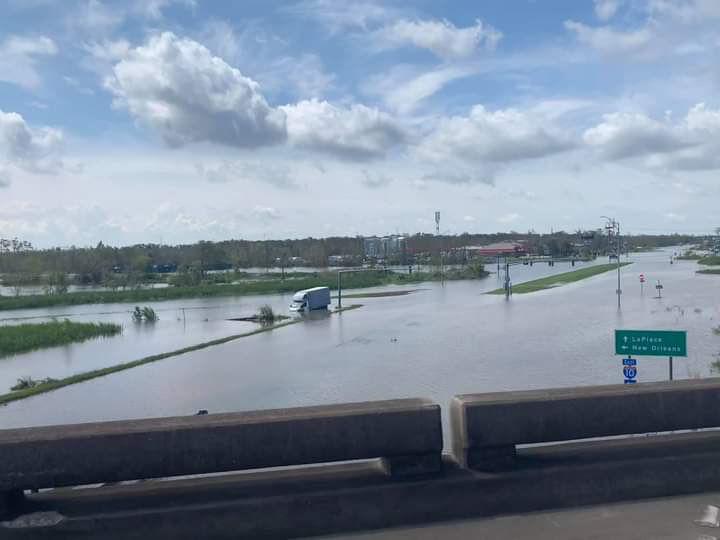 President Joe Biden and Florida Gov. Ron DeSantis spoke by phone Thursday morning to discuss the federal response to Hurricane Ian. Biden formally issued a disaster declaration Thursday morning and told DeSantis that he was dispatching Federal Emergency Management Agency Administrator Deanne Criswell to Florida on Friday to check in on response efforts and to gauge where additional support will be needed.
As it stands, more than 1.2 million FPL customers were left without electricity Thursday afternoon as the company worked to restore power to the 2,631,546 homes and businesses that had no power earlier that day.
Some customers may have to wait days for their power to be restored in the hardest hit areas.
"As it's safe to do so, we will continue to assess damage and restore power with a total workforce of more than 20,000, including mutual assistance from 30 states," wrote FPL in an email to customers. "Rest assured, we are working around the clock to restore power to all customers safely and as quickly as possible".
Tampa International Airport said normal operations will resume Friday morning.
Manatee County lifted evacuation orders for residents of Bradenton and surrounding communities Thursday as Hurricane Ian moved out of Florida. According to a Thursday update from Manatee County, emergency evacuation shelters are being closed and residents are returning to their homes. However, officials stressed that "it is not a return to normal."
People interested in donating to cleanup efforts are encouraged to visit the Florida Disaster Fund at www.FloridaDisaster.org. And those who want to volunteer to help with storm cleanup should sign up at www.volunteerFlorida.org.
Project Dynamo, a non-profit based in Tampa made up of military veterans and first responders, has also begun rescue operations in central Florida and are requesting donations such as clothing, baby supplies, food, water, fuel, and medicine. Donations are being accepted at www.projectdynamo.org.