Sheila Cherfilus-McCormick, the health care executive who bested Commissioner Dale V.C. Holness by five votes in the Democratic nomination for the U.S. House District 20 seat, has begun laying the groundwork in Washington, D.C., so that she's ready to fill that seat should she win the election – held previously by the late U.S. Rep. Alcee Hastings – in January.
"I've been in back-to-back meetings all day with the Congressional Black Caucus and others … I haven't taken a moment's rest," Cherfilus-McCormick told The Miami Times.
Although she has never before held public office like the other candidates in November's special primary election, Cherfilus-McCormick is no stranger to Washington.
She is an alumna of both Howard University and the University of Maryland, and her husband, Corlie, is a Maryland-based employment attorney. The two wed in the city where they met in 2016.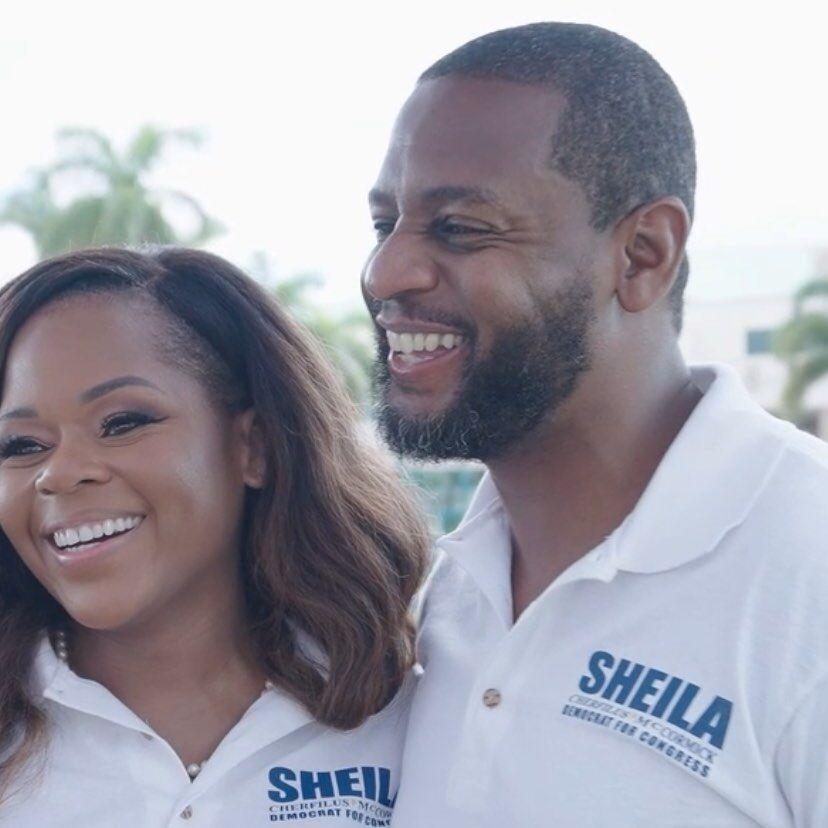 "We met at an event in D.C.," said Cherfilus-McCormick. "He lived across the street from my best friend and she said that we should meet because we both went to Howard. I went to Howard for undergrad and he went to Howard Law."
Today, Cherfilus-McCormick says she's preparing to become a regular road warrior since she will most likely settle in the D.C.-Maryland area with her family yet return frequently to her district, which covers sections of Broward and Palm Beach counties. Her family's home is in Miramar, Fla.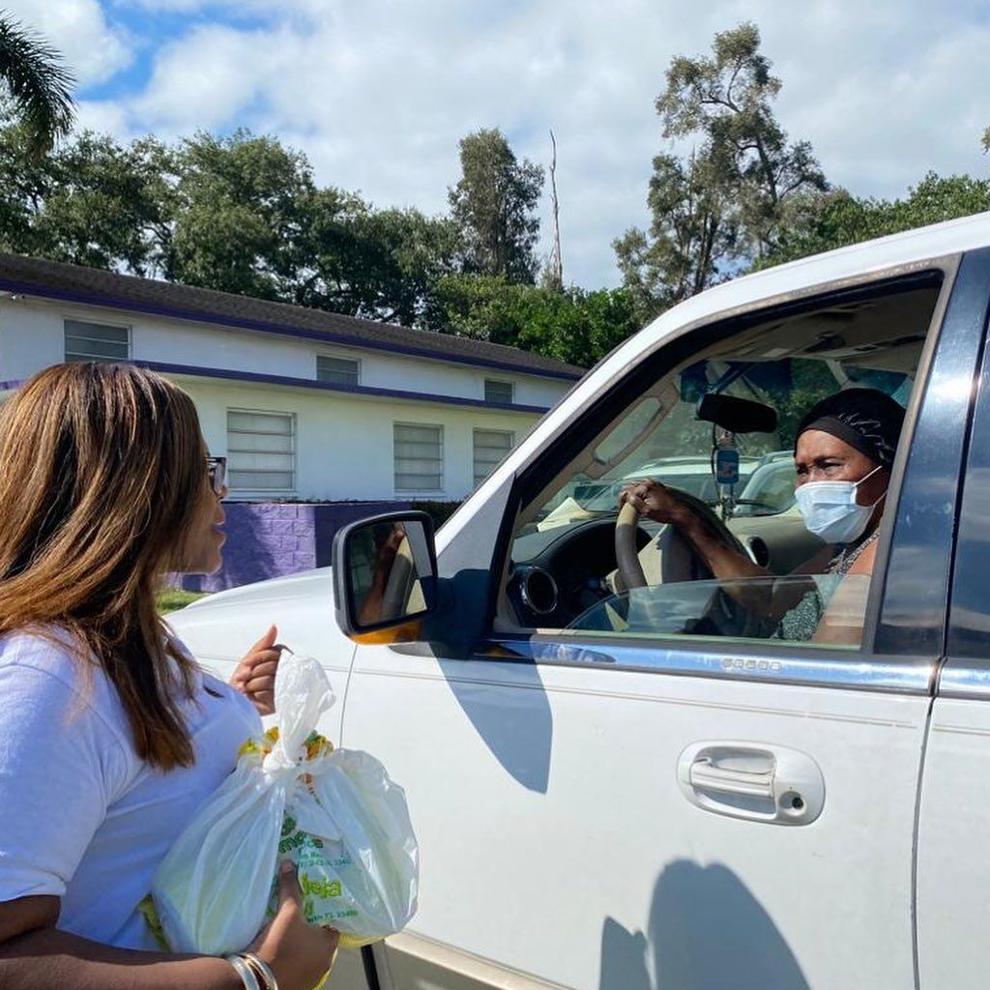 Born in Brooklyn but raised in Queens, N.Y., she and her family moved to Miramar when she was 13.
"The schools were better and the community was safer, so my parents moved us down to Florida," she said.
Her mom had had a rough go of it until then. After escaping the Duvalier regime in Haiti and settling in New York City, she landed a job as a Waldorf Astoria Hotel maid and her husband found two jobs, one as a taxicab driver and one at a printing press.
Desperate to attain success in their newly adopted country, they both attended night classes in business at Brooklyn College.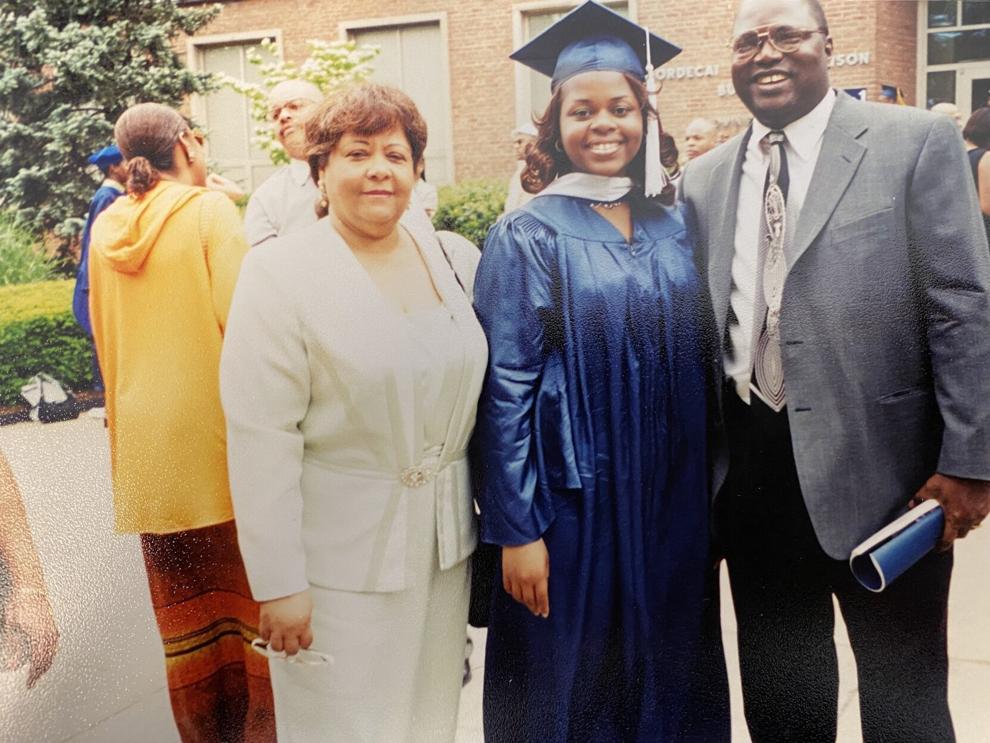 Tragedy struck when Cherfilus-McCormick's father developed brain cancer caused by the fumes to which he was exposed at the printing press. He died when she was 3 years old.
"My mother was left with three children to care for by herself and she couldn't really speak English that well. The unions really stepped in to help," said Cherfilus-McCormick.
On the strength of union advocacy, her family received regular stipends that helped underwrite tutoring, education costs and other expenses in the Cherfilus household.
"I'm really passionate about unions to this day because I know how much they reached out to help my mom during that time," she said.
Her mother eventually remarried Gabriel Smith, the man who raised Cherfilus-McCormick and co-founded the family home health care business that the future congresswoman would later helm as CEO.
In fact, her entire family works in health care, a byproduct of growing up Haitian, she said.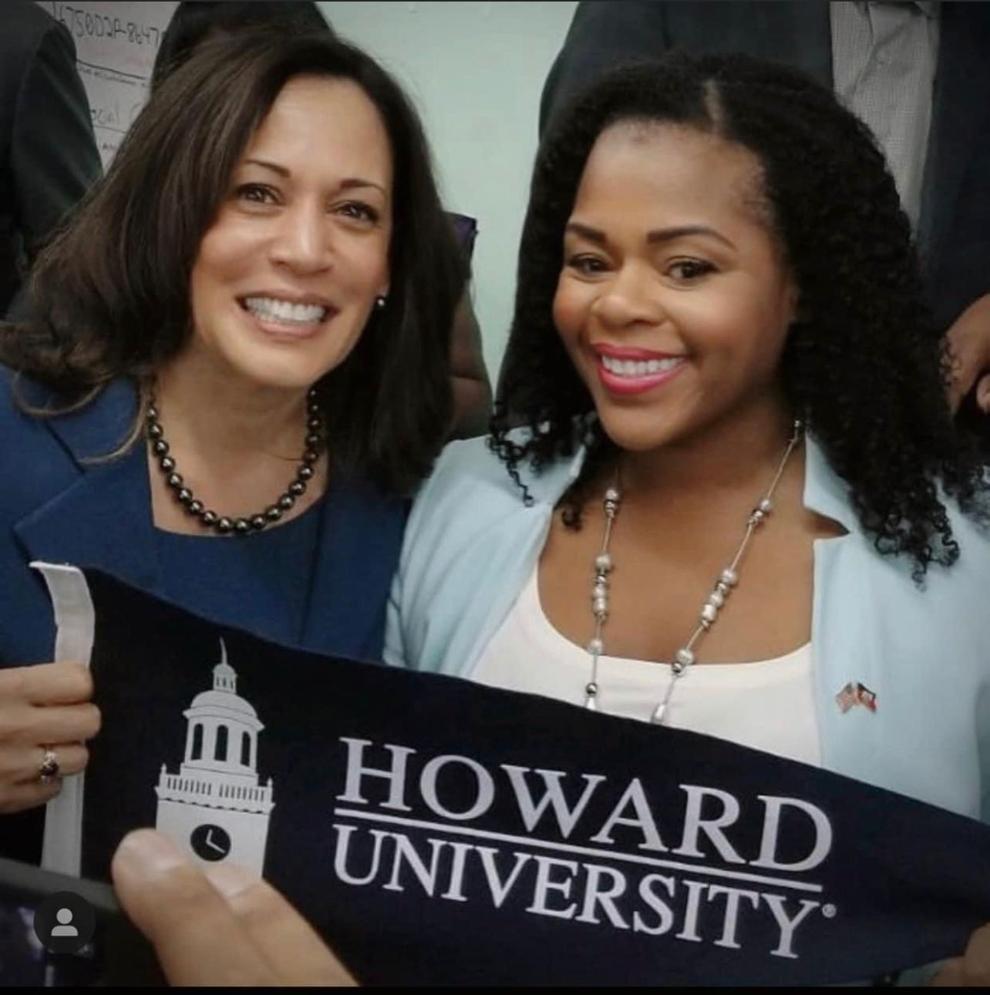 "Being that we were children of immigrants, we were only given the choice of becoming a doctor, a lawyer or a nurse. You had to choose one," she said, laughing.
After graduating from Howard with a bachelor's degree in political science and government in 2001, she moved back to New York City to become a project manager with the New York City Transit Authority.
"After getting my education, a lot of doors were still closed because I was a woman and because I was Black. You always have to outwork your counterparts to get a promotion. I never thought that was fair," said Cherfilus-McCormick, citing this as the reason for her emphasis on vocational school training in her district.
When Cherfilus-McCormick had a daughter in 2003 and needed her family's support, she returned to Miramar. Her daughter was later diagnosed with a learning disability, which then triggered Cherfilus-McCormick's interest in lobbying for education and child care resources.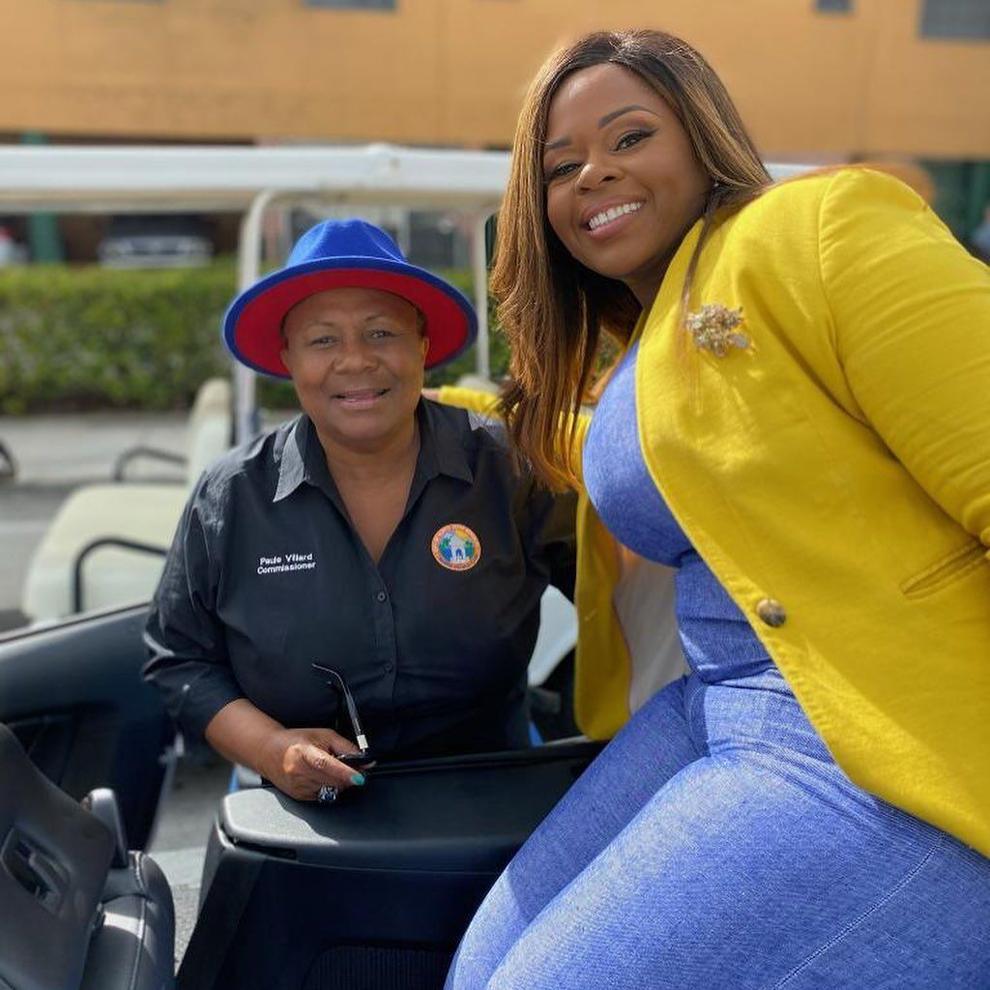 "You know, after spending 10 years lobbying for health care, I knew that I wanted to work on this in Congress. I saw more kids in our community who were being diagnosed but couldn't get the help they needed because their families didn't have the finances," she said. "I felt it was a great injustice."
That became the impetus for her campaign platform – the People's Prosperity Plan – that promised residents $1,000 per month when she made it to Congress.
Cherfilus-McCormick first ran for Hastings' seat in 2018. It was a decade after graduating with her juris doctorate from St. Thomas University, working for the public defender's office, then later leading the charge at Trinity Health Care Services.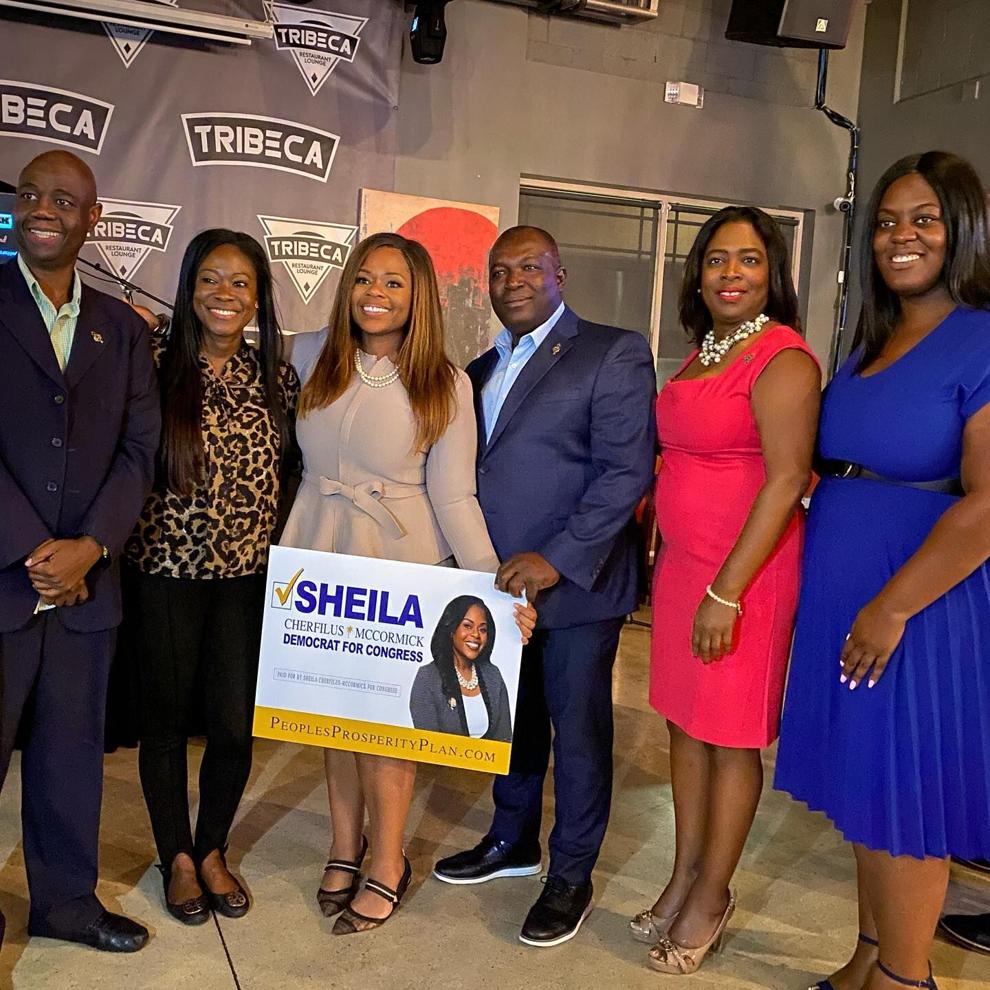 That year, she became the first Haitian American woman to run for Congress in Broward and Palm Beach counties. Although she didn't win the primary, she secured close to 30% of the votes within a three-month period on a $30,000 budget. She ran again in 2020, earning 31% of the vote, but Hastings again prevailed.
"While Alcee was very effective initially, our district was suffering from things like the pay gap. The fact that [I was] able to break through showed the discontentment of our district with our elected officials," she said.
Cherfilus-McCormick is now a heavy favorite to defeat the Republican nominee, businessman Jason Mariner, in the Jan. 11 election, as Democrats outnumber Republicans by a 4-to-1 margin in the district.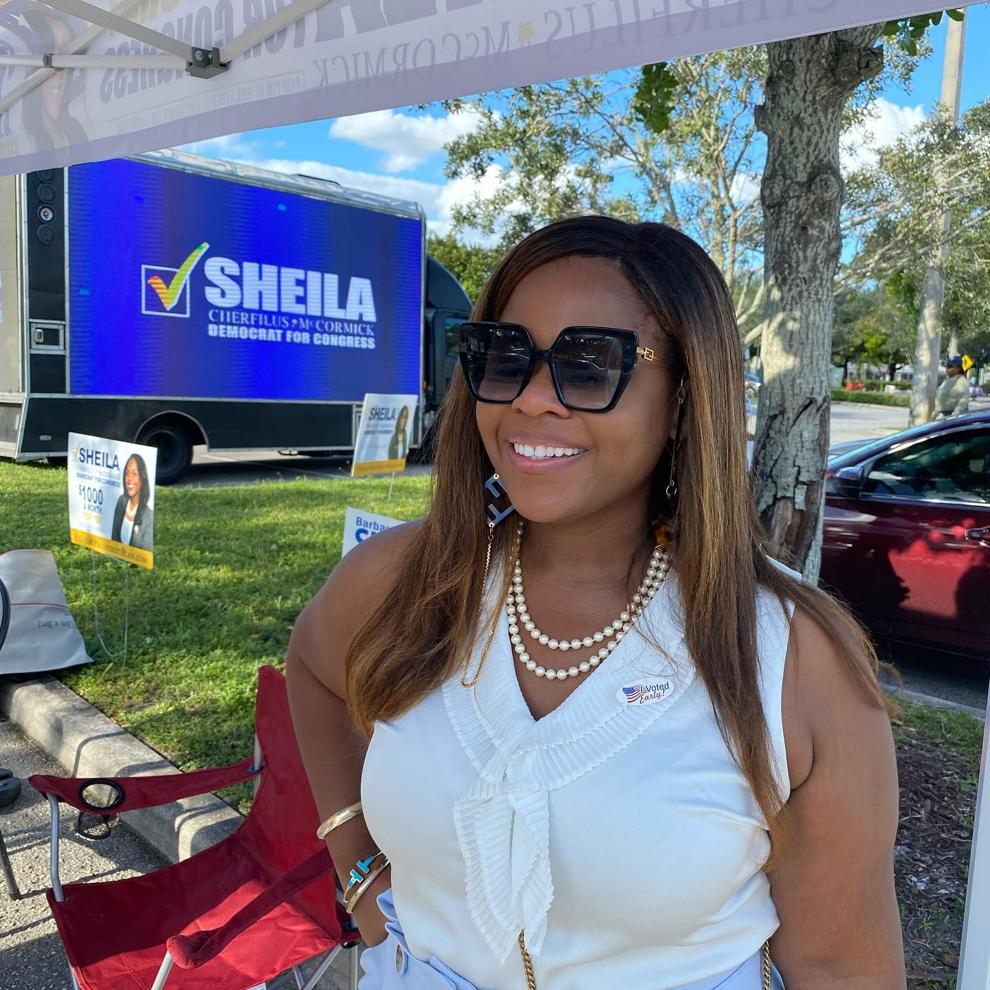 "This is an exciting time for our district," Cherfilus-McCormick said in a statement. "It was imperative that our district has someone who understands and represents the unique complexities of our culturally diverse community. I appreciate everyone who supported me in this process and now it's time to get to work."
Rodney Jacobs, a political and legal scholar living in Miramar, voted for Cherfilus-McCormick because he believed she ran a sound campaign that was "deliberate and consistent."
However, since she will have to run for reelection in less than a year, he admonishes that she should consider "this victory a dress rehearsal to a full term."
"The electorate has given Sheila a chance but the honeymoon phase won't last long," said Jacobs. "It is important that she maintain the same amount of consistency that propelled her to victory while in office."
This is still a historic win, though. If Cherfilus-McCormick takes the seat in January, she will be the second Haitian American to hold a seat in the U.S. Congress. The first was Mia Love, who served as a Utah congresswoman between 2015-2019.