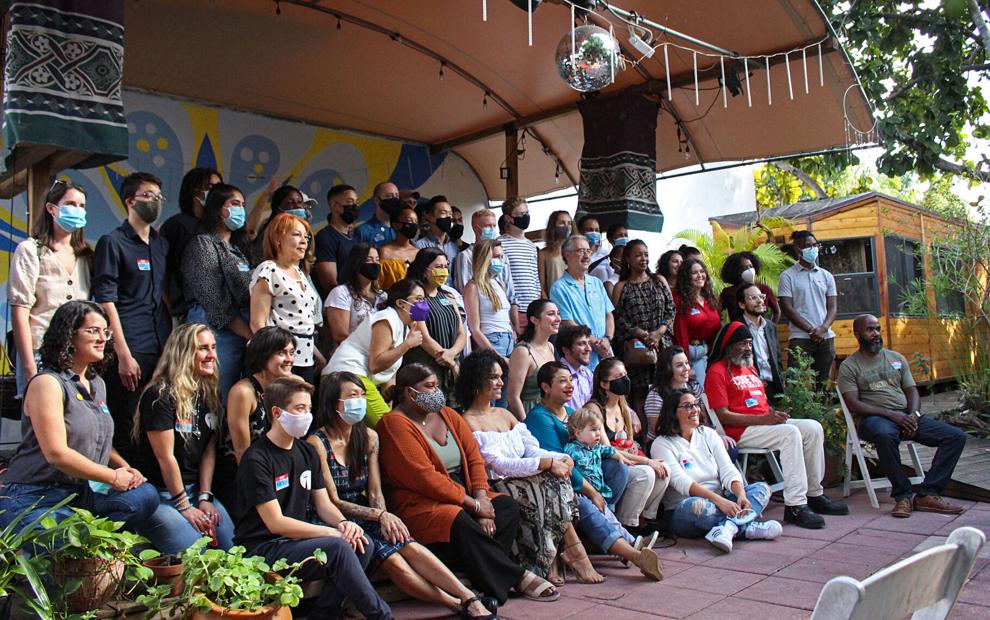 Local climate organizers came together Dec. 11 at a Haitian restaurant in Liberty City to recruit new members and elect new leaders. The conference was hosted by Miami Climate Alliance, which unifies more than 100 organizations as well as hundreds of individuals in reaching one common goal: climate justice.
Miami Climate Alliance focuses on empowering community members to get involved with environmental changes being considered and implemented at the governmental level. Specifically, the organization targets the people most affected by climate change, but who are the least equipped to deal with its consequences.
"We really feel that, in order to have a just transition to basically anything, we have to put our most vulnerable communities at the forefront and listen to them," said Jeanette Ruiz, Miami Climate Alliance program director. "If you agree to do something and it's harmful to the people in that community, then is that really the best solution?"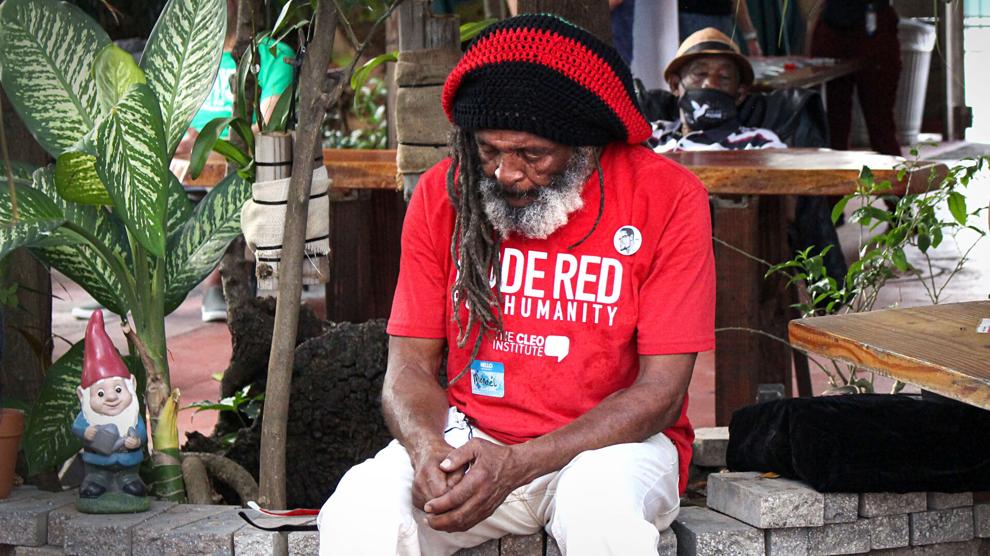 Miami Climate Alliance was founded in 2015 after community leaders and concerned residents met to plan the People's Climate March, during which more than 1,000 people marched from Stephen P. Clark Government Center to the Torch of Friendship Plaza calling for climate action.
While planning, the organizers decided to search Miami-Dade County's budget for money dedicated to dealing with climate change. They found nothing.
Organizers reached out to county officials and urged them to act, citing hurricanes and sea-level rise as factors contributing to Miami's unique vulnerability. Their efforts led to the creation of the Miami-Dade County Office of Resilience and the county's first chief resilience officer.
A similar win was realized this year when alliance members showed up at City of Miami budget hearings in September and swayed commissioners to increase funding for their resilience department – a reversal from their original consideration to cut the chief officer's position entirely.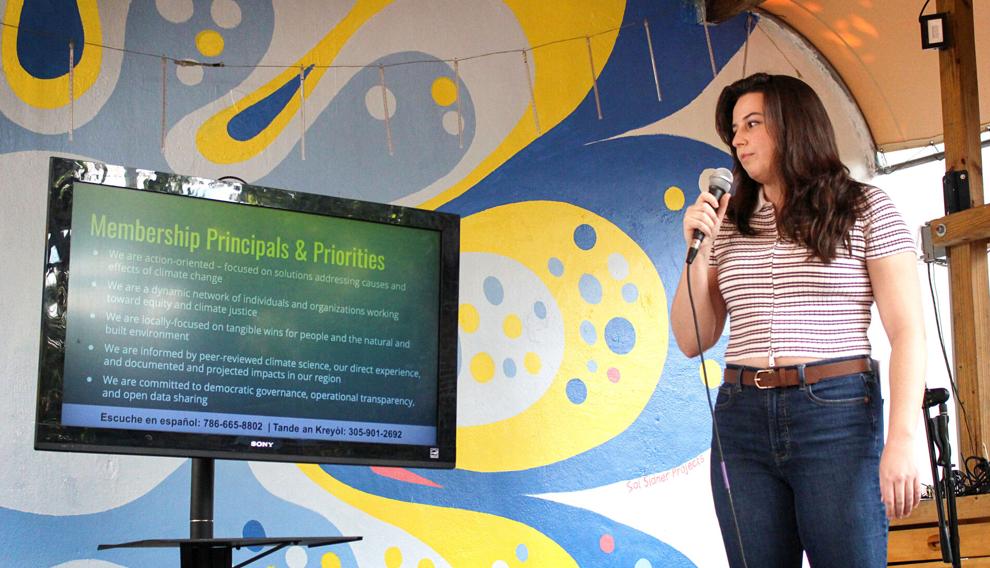 Catalyst Miami, a Miami Climate Alliance member, contributes to the effort through its CLEAR, or Community Leadership on the Environment, Advocacy, and Resilience, program. The initiative runs 10 weeks and enables members to become climate leaders within their respective communities. Afterward, graduates may apply for the Neighbors to Leaders fellowship, which grants each up to $1,500 in funds.
An economic justice organization that collectively addresses issues affecting low-income communities and historically Black neighborhoods, Catalyst Miami helps residents develop small-business ideas to increase community ownership.
After graduating from Catalyst's first CLEAR cohort in 2016, Michael Clarkson founded the Klimate Action, Kultural Arts and Science Initiative (KAKASI) to educate community members about climate change. Through KAKASI, he also co-founded Konscious Kontractors in 2017 with François Alexandre.
One way in which low-income neighborhoods are affected disproportionately by climate change is that, when disaster strikes, residents are less prepared to handle the aftermath. After Hurricane Irma hit Miami in 2017, Konscious Kontractors took to the streets to board up homes and remove fallen trees.
Clarkson's latest effort is nonprofit organization Ti Ayiti
Preparedness and Relief Institute (TAPARI), which focuses on supplying residents with food and spreading awareness about climate gentrification.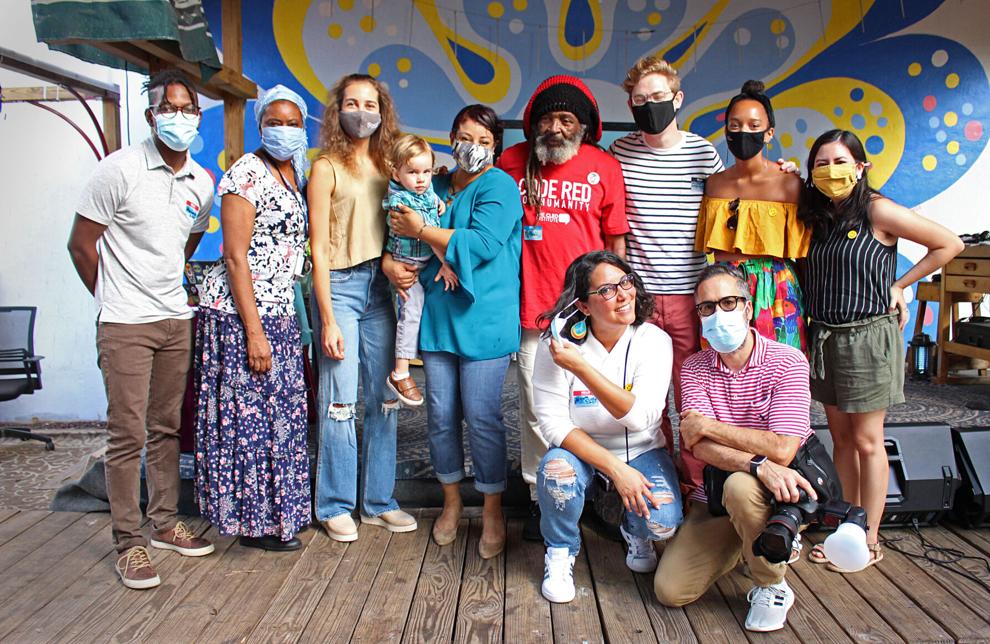 Climate gentrification, a concept that's been much discussed in recent years, refers to the development of challenged communities driven by climate change. In Miami, land occupied by low-income neighborhoods is typically higher in elevation and therefore less prone to flooding – making it more attractive to developers. 
Ti Ayiti means "Little Haiti," a neighborhood that Clarkson says has fallen victim to this sort of redevelopment. Both Little Haiti and Liberty City sit on land 10 feet above sea level.
As a retired landscaper, part of Clarkson's work through Konscious Kontractors is beautifying yards to boost residents' home equity, in an effort to prevent developers from doing it first.
"They call it urban renewal, redevelopment and all these other things, but when you look at those communities, those are the communities that have been historically exploited over the years," he said, pointing to redlining, which has prevented Black residents from getting loans and developing their own communities in the first place for decades.
Clarkson first heard about Catalyst Miami through social media. He says he'd been searching for something that resembled his experience with the Black Panther Party for Self Defense in the 1960s and '70s, which he felt was missing within the climate movement.
"I felt that [Catalyst Miami] was a good way to regenerate the movement for self-determination," Clarkson said.
Although his work revolves around climate justice, Clarkson says the underlying message is the need for community control. His motto, "More power to the people," which he uses to greet and bid farewell to others regularly, represents that idea.
"Understand that nobody can solve your problems but you," he said. "We're fighting for our lives."
Clarkson was also elected as a steering committee member – and received more votes than any other nominee present – during the alliance's recent conference.
Ruiz says a primary goal for the organization is to constantly stay on top of elected officials, and to remind them that their voters are watching.
"A lot of times the government is very good at putting out plans," she said, "but not so great at implementation or evaluation."
During this past weekend's conference, Natalia Brown, Catalyst Miami climate justice program manager, was also elected to serve a two-year term on the steering committee, which strategizes on behalf of the organization and coordinates communication between working groups. Besides Brown's clean energy working group, the Miami Climate Alliance also oversees three more groups focused on disaster preparedness, climate-related health issues and community engagement with Miami's resilience initiatives.
"When people think of financial hardship," said Brown, "when they're trying to reach financial wellness, so much of that is tethered to the way they experience climate change, being that we're a coastal community."