The campaign to educate voters about a referendum critical to Miami-Dade County Public Schools is in full swing following last week's news conference that brought out a bevy of school board members. At stake is the renewal of a referendum passed in 2018 that would continue to fund teacher pay increases and maintain school safety.
"This is an entire community effort at work to ensure that we can provide the resources that our children deserve," said Antonio White, first vice president of United Teachers of Dade.
The referendum, passed four years ago with overwhelming support from 70% of voters, increased property taxes to provide raises for teachers and hire school security.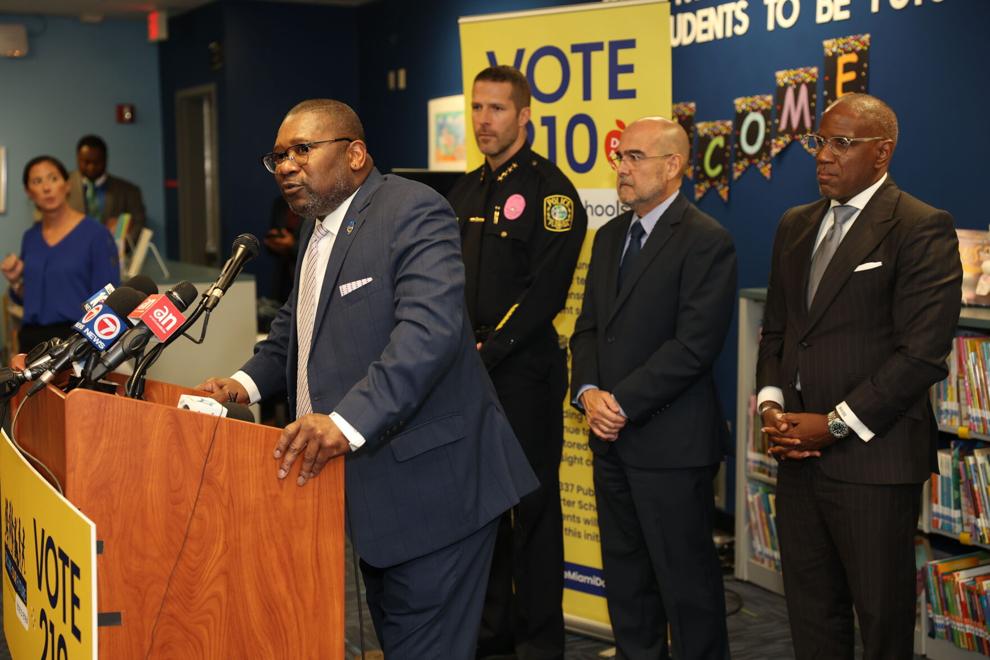 Following the initial referendum, the district received $200 million, with 88% going toward teachers' salaries and 12% for police salaries. Renewing the referendum will increase the tax rate from the former .75 rate to 1.0 for the next four years.
Tony Argiz, Secure Our Future Advisory Committee chair, expressed the importance of the referendum for teachers' salaries during the news conference.
"You have to remember that teachers are one of the most important professions in life, but they're not properly respected and paid," said Argiz. "Because how do you break the poverty lines? You do it through education. So, they need this money because our teachers should be paid."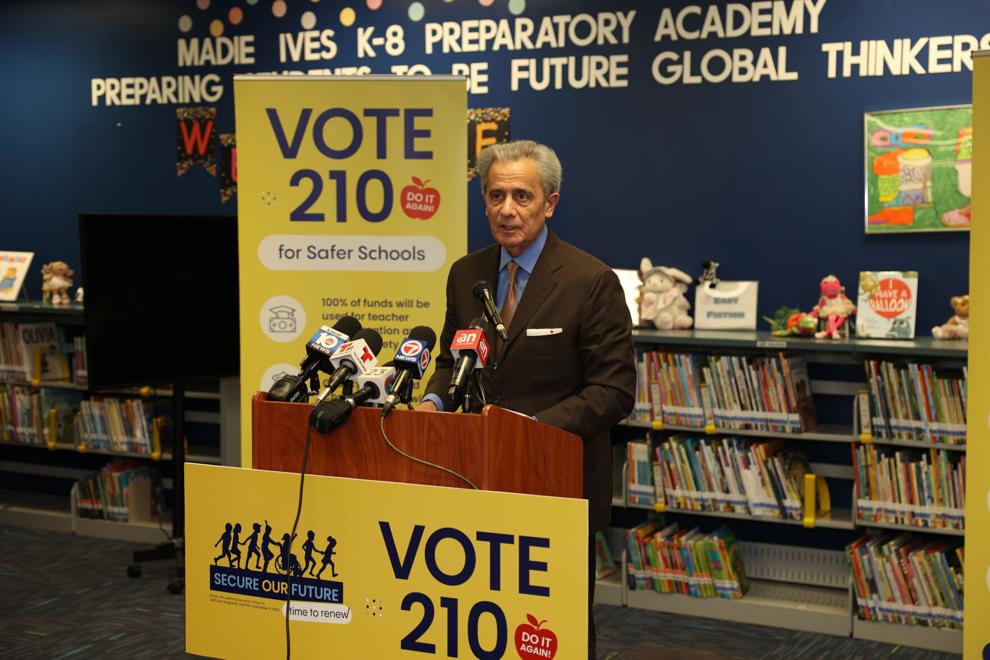 Congresswomen Frederica S. Wilson, herself a former educator, shared with the audience the resilience of Miami-Dade County public school teachers.
"The only reason we were able to come through a pandemic safely was because of our teachers, said Wilson. "So, any heroes we can celebrate through this referendum are our teachers. Every teacher should receive a raise simply for bringing us through this horrific time in our nation."
While county educators surely demonstrated strength worthy of a raise, Florida is ranked 48 in teacher pay as it remains one of the most expensive states to live in.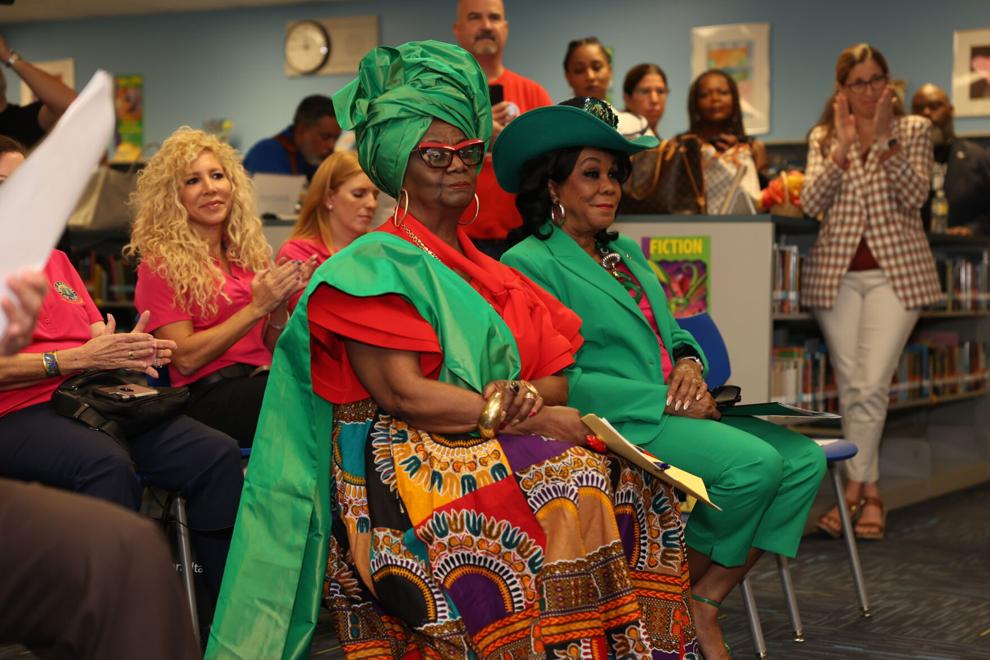 "We have some significant challenges sustaining levels of living through affordable housing. So, you'll see the continuation of teachers leaving Miami, leaving the state of Florida, because they can't afford to live here," said Steve Gallon III, vice chair of the Miami-Dade County Public School Board.
In 2018, the average salary for a public school teacher in Florida was around $48,000; that increased in 2021 to $51,000. However, the current average salary of a Miami-Dade County public school teacher is about $49,000, an achievement the school board is proud to have reached.
"There's no stretch of the imagination that we had to reach out to our own communities to ensure that we can continue to have high-quality professional public educators in our school system," said White.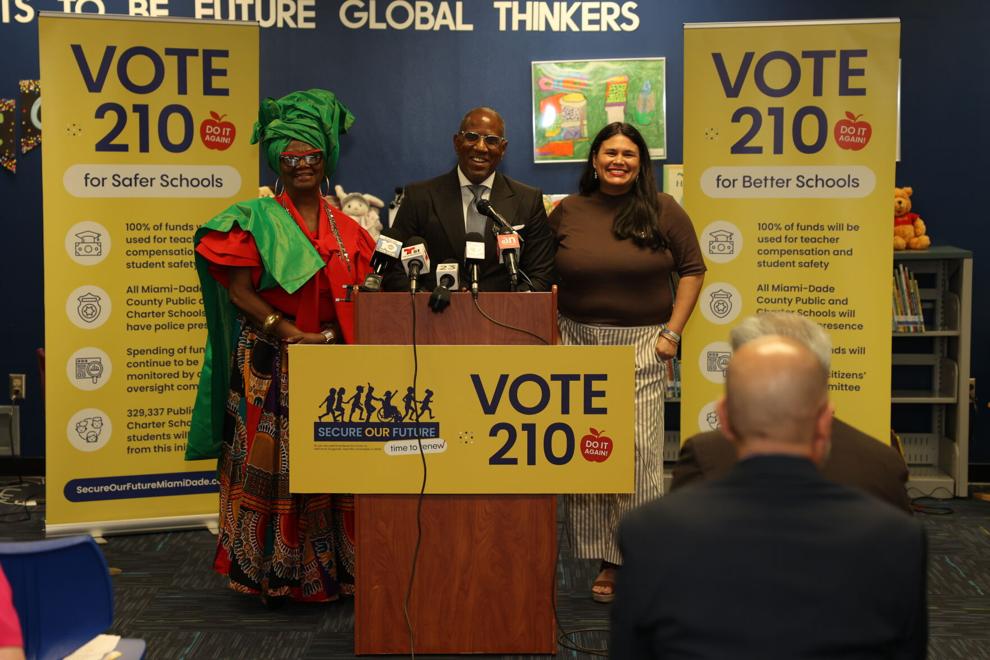 Teacher retention is essential for adequate learning environments, but maintaining a safe school is also critical.
White expressed concern that if the referendum, number 210 on the ballot, does not pass, the district will lose staff – and that will result in unsafe teaching and learning conditions.
"The referendum is essential to the survival of Miami-Dade County public schools. If we don't provide adequate funding, then the only thing we can do at that point is cut programs and cut people," he said.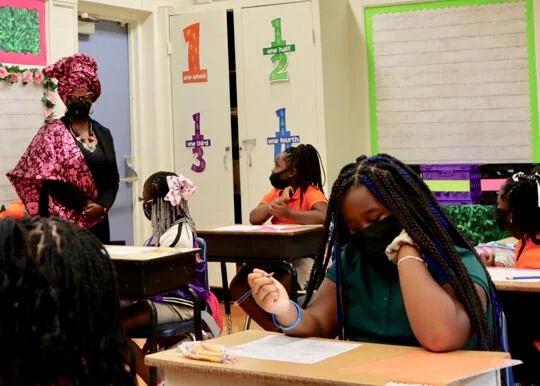 Cuts such as police officers on school grounds fewer times during the week, and teachers and staff not making enough to support themselves.
Prior to 2018, school police officers frequently left to join municipal police forces for better pay and benefits. Currently, the referendum provides for at least one police officer in most of the districts more than 500 schools.
"Having the same police officer in every school is important because that one officer knowns the students, knows the community, and knows the parents," said M-DCPS Superintendent Jose L. Dotres. "That consistency has been part of the success of the 2018 referendum that we want to renew, just like we want to make sure we can compete and retain teachers."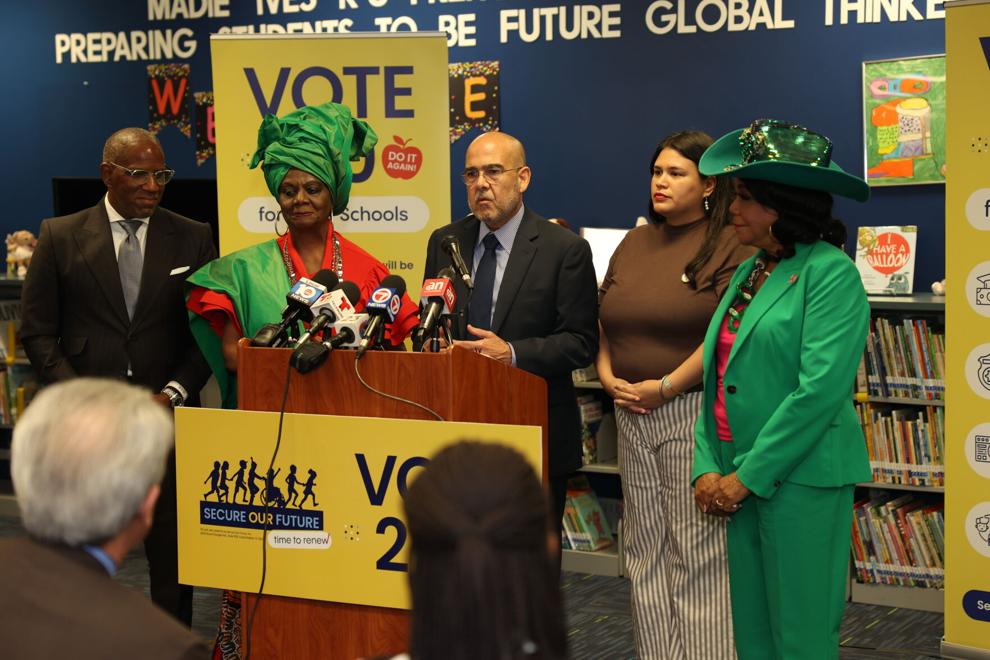 What started as a community effort to spread awareness of the referendum continues years later through the efforts of political action committees like Secure Our Future.
Kadisha Phelps, a member of the executive committee for Secure Our Future, calls the referendum a unifying force.
"No matter where you fall, red, blue or independent, this is something we should show the state Miami-Dade County believes in," said Phelps.
Opposition to the referendum seems unlikely, according to Phelps, but the increase in the property tax rate is a suspected topic of interest to voters.
"A hot topic in Florida right now is insurance, and how much homeowners are paying for insurance. So anytime you think about having to pay more money, people don't wanna do it," said Phelps. "But it's a minimal amount of money. $75 a year for the average household."
While property owners consider the $75 price tag, teachers risk losing $10,000 a year in terms of salary.
"When I talk to teachers, they let me know that they rely on the referendum to live, and to maintain the life they're living," said Phelps. "We need it not only to recruit teachers, but to keep teachers. We're going to lose teachers to work in different counties that can pay more."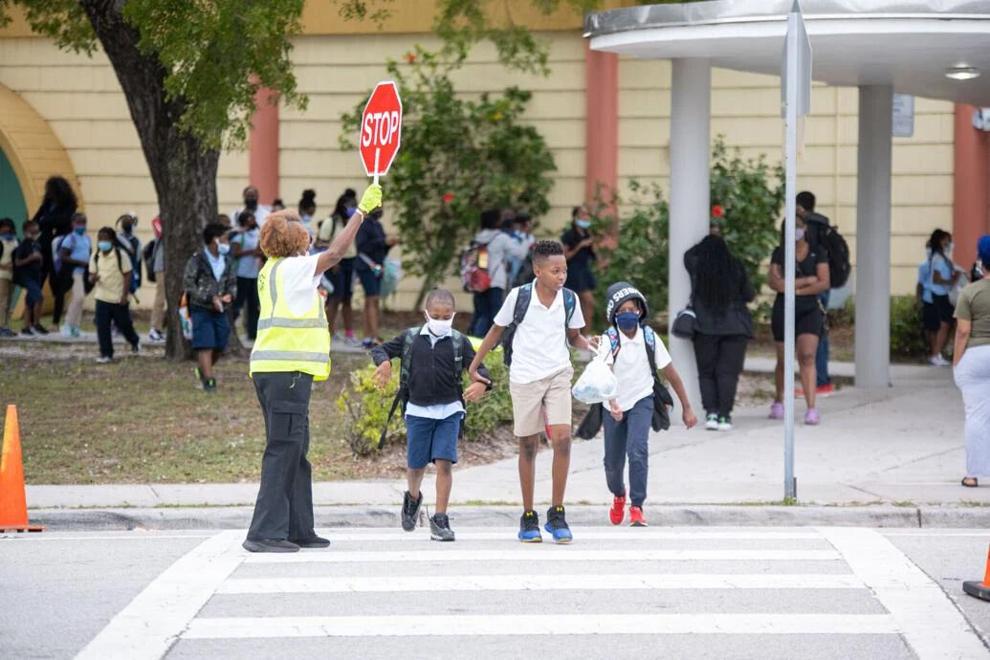 Phelps highlighted the second issue the referendum covers, and the importance of security in schools post-COVID.
"We have to understand it's tough for kids transitioning back. Depression has changed, and domestic violence, child abuse and security is needed at our schools more than ever right now," said Phelps.
Dorothy Bendross-Mindingall, Miami-Dade County Public School Board member for District 2, echoed similar sentiments toward safety in Miami-Dade County schools.
"If you don't vote for our children, you will be sorry," she said. "Teachers will come to school anyway, but we want them to be safe. Go out and vote."
If passed, the referendum will come up for renewal again in another four years.