The Nov. 2 primary election is just days away, when voters will be casting their ballots among a crowded list of contenders for the U.S. House District 20 seat – a ballot that will bear the names of 11 Democrats of color who are vying for the late Alcee Hastings' coveted seat in Congress. There are 17 individuals in total making a run to represent the district.
"I cannot predict who the winner will be," Congresswoman Frederica Wilson of House District 24 told The Miami Times, "but I know who the four finalists will be, and either of those four will do his seat justice."
Wilson and the Hastings were good friends, working closely on issues of foreign affairs, foster care and education.
"It is going to be very difficult for any single man or woman to fill his shoes. He was baked in politics and public service, he was a congressman for all seasons," said Wilson. "The person who can reach their supporters with the right message will win the race."
Miami Shores Councilwoman Katia Saint Fleur believes the 17-contender pileup can be attributed to the longevity and protections that come with a congressional seat.
"It's a once-in-a-lifetime opportunity," she said. "Once someone becomes a U.S. congressperson, the likelihood of them losing the next election is slim-to-none and, especially in our communities, when we get someone elected they sit there until they die."
Hastings held the seat for 28 years before he succumbed to pancreatic cancer on April 6, 2021, and is noted for having mentored several of the candidates on the ballot.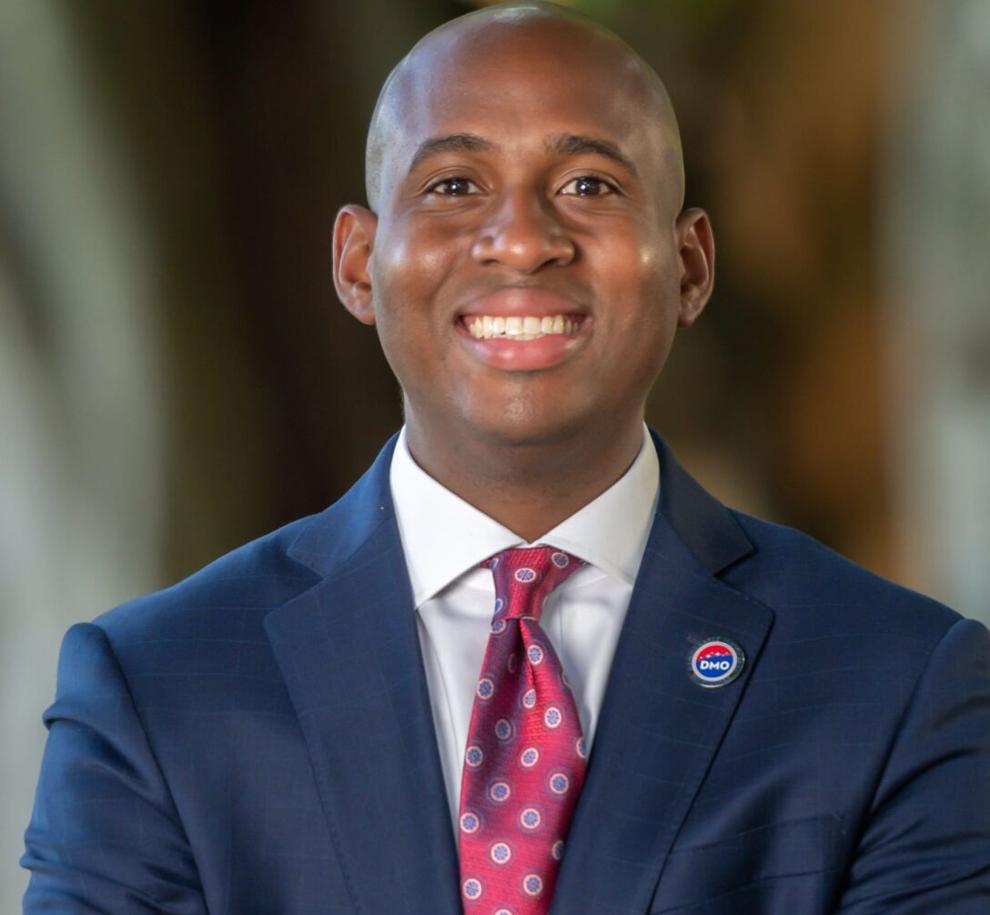 Rodney Jacobs is a legal and political science scholar as well as a resident of Miramar – a Broward city that sits at the southernmost part of District 20. He wishes the Democratic party had "gotten on one page and chosen someone to support for the ticket."
"I'm not sure who I'll choose yet. I am hoping that someone inspires me by next week," said Jacobs. "Omari (Hardy) is a little bit more advantageous as it relates to race, equity and public safety. Sheila (Cherfilus-McCormick) is consistent and she's worked nationally on health care reform. Bobby DuBose also deserves a mention."
Jacobs, like some voters, is frustrated that so many of the candidates in the race had to resign their local offices to run.
"These folks have abandoned their seats in a vulnerable legislative year. It's not strategic, it's rooted in ego, and we're going to lose a lot this session on top of the fact that those districts are underrepresented," he said.
The risk of running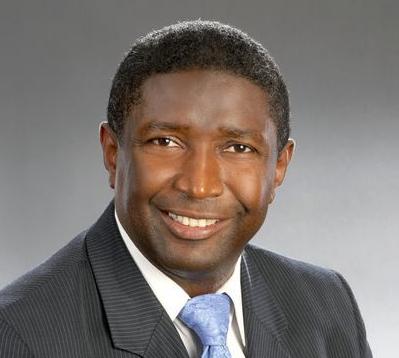 DuBose, Hardy, Dale V.C. Holness, Barbara Sharief and Perry Thurston are the candidates who resigned from local office to run for Congress. The resign-to-run policy was signed into law three years ago under then Gov. Rick Scott, requiring an elected official to resign at least 10 days before qualifying to run in a local, state or federal race, if the terms overlap. The resignations are irrevocable, regardless of an election's outcome.
"This is a critical race which will dictate who the next Black community leader is for Broward and Palm Beach counties," said Thurston. "We had no control over God's time. [Some of the candidates] happened to be still in office when [Hastings] died, and I don't think my community should be limited to just choosing individuals who are not in office… or subpar individuals just because quality people are serving in other capacities. That's a disservice to our community."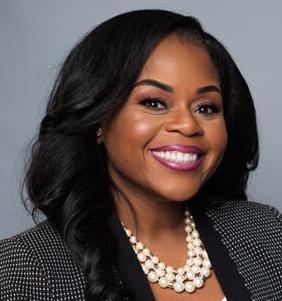 A candidate who has never held public office before is Cherfilus-McCormick. She's won favor with voters via splashy billboard ads, radio spots and TV commercials boasting her "People's Prosperity Plan" that guarantees every adult resident making less than $75,000 per year a payout of $1,000 monthly in "economic recovery checks."
"We've been really aggressive. We knew we had to run a really big issue-based campaign. My greatest accomplishment has been in the economic sphere and that's what we put out there on TV and radio," said Cherfilus-McCormick. "I even met a 92-year-old who said 'I was just saying your name and then you showed up at my door.'"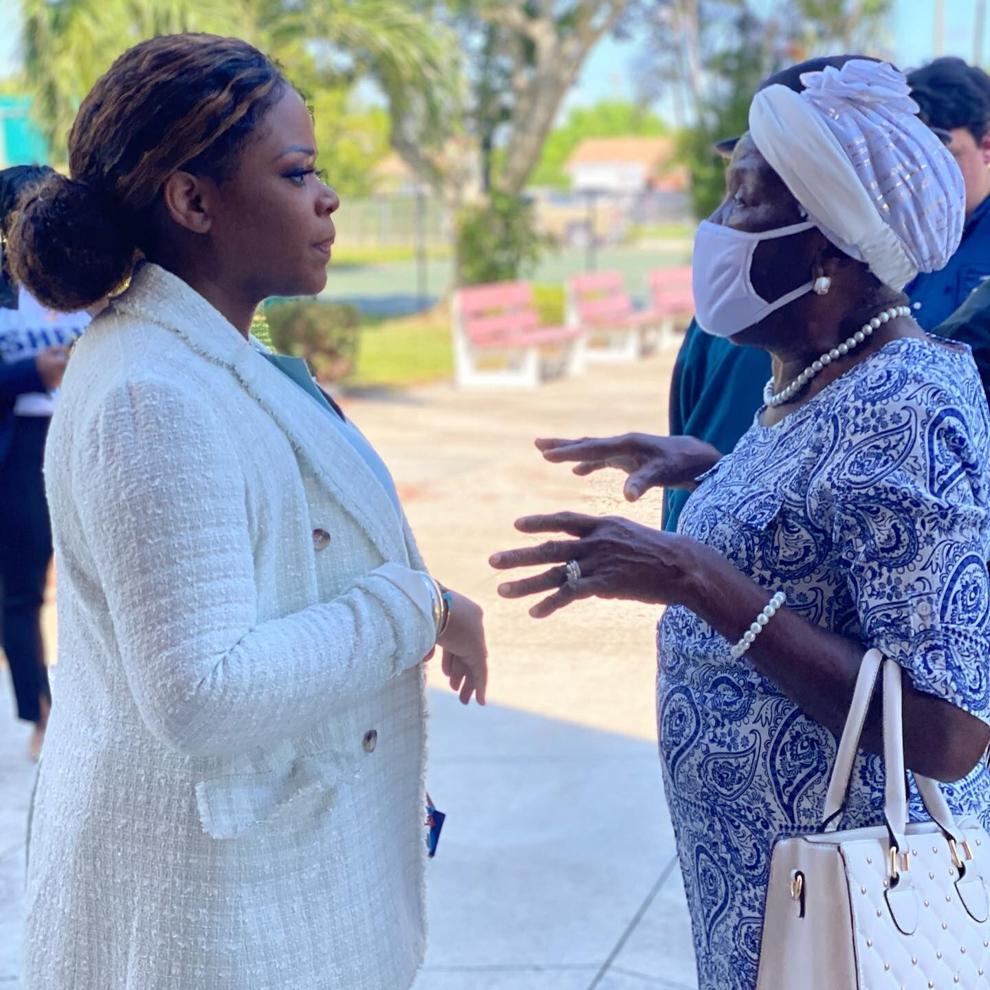 It's a page borrowed from Hastings' campaign playbook, she said.
"I learned this running against Alcee in 2018 and 2020. Every voter who ever met Alcee all had a personal story about him," she said. "I knew what we were up against. These voters expected the personal interaction."
Dwayne Barclay, a current resident of Miramar who previously lived in Lauderhill and Sunrise, said he's decided to vote for Cherfilus-McCormick because of that personal touch.
"I live around the corner from her brother, so I've seen her around the community. She's not the typical politician. She's not a politician at all," he said. "She's going to fight for the resources we need."
Patrice Channer, also a Miramar voter, agrees.
"I feel like we need fresh blood who is still somewhat attached to the community. I really do like that Sheila is not a career politician," she said. "Myself and my family would not qualify for the check she's proposing but, for those who need it, it's the right thing to do. People need the help. It's a pandemic," she said.
Different plans to support Black communities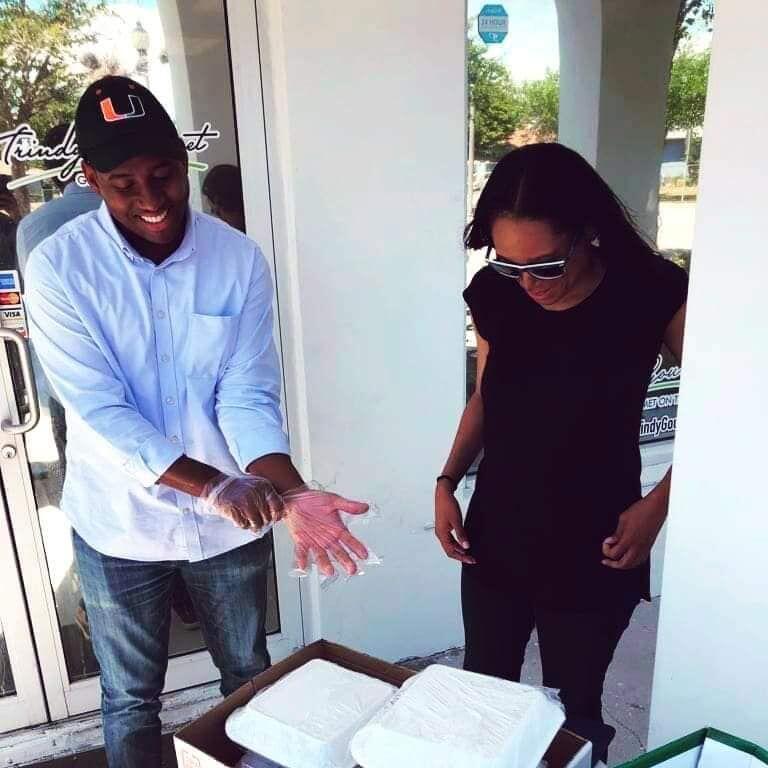 Hardy calls the People's Prosperity Plan "a gimmick."
"The idea of giving a monthly cash benefit, however, is not," he continued. "I don't think she quite understands the plan that she's talking about. A universal basic income is universal and not means-tested. But her plan is actually means-tested. What she's pushing is a pandemic recovery plan."
Hardy said a monthly cash benefit should last longer than the pandemic and should apply even to high-income earners who have financial problems that you cannot see on their tax returns.
"The circumstances that would cause someone to need help are too diverse to boil it down to a means test," said Hardy, who leans further left than most of his opponents.
He is an advocate for critical race theory in schools, free community college for all, student debt cancellation, an increase in the number of U.S. senators to accurately represent a state's population and the repeal of the Taft-Hartley Act, a federal law that restricts the activities and power of labor unions.
Outside of Hardy, several other candidates have been critical of the campaign promises made by the Cherfilus-McCormick camp.
"Where are you going to get the money from to pay for this plan? Who are you going to raise taxes on? The voters should beware of getting something for nothing," said Holness, whose campaign platform "Prosperity for All" focuses away from the individual and on entrepreneurship and business ownership. "I want people who can work and be productive to have the dignity of being able to do so."
Holness plans to focus on expanding opportunity zones – economically distressed communities that cover downtown, industrial, suburban and rural areas across the country and are attractive to private investors who, if they invest, are eligible for capital gain tax incentives. The problem is, these investments are not always very inclusive.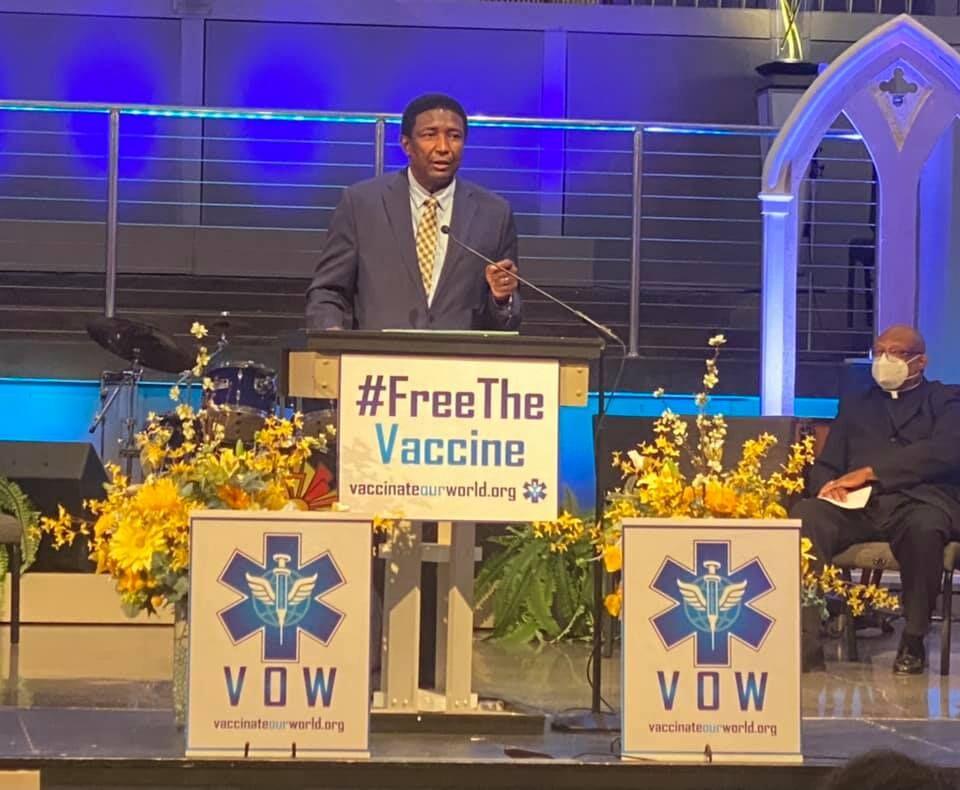 "They bring the labor, the businesses and the people who reside there all from somewhere else and into the community, pushing the poverty somewhere else. That's called gentrification on steroids," he said.
Holness said he knows that Republicans want to expand these zones and plans to reach across the aisle to join with them on that idea, but will fight for legislation that mandates that hiring for these projects be from inside these communities.
Voters are familiar with the work Holness has done locally to push the economic needle forward for communities across Broward County, which makes it easier for him to stand out on the ballot.
One endorsement, two claimants
"I don't need to go any further than Dale Holness," said Vladimir Lescouflair, a resident of North Lauderdale. "I've seen his track record and I can trust the work that he's done in our community."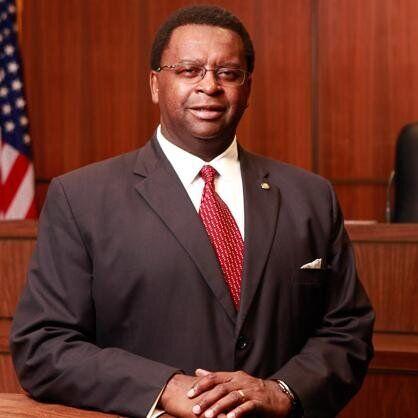 Tiffany Lyew, the digital and social media director at First Church of the Open Bible of Lauderdale Lakes, said Holness is one of the most active elected officials she has seen in her church's community efforts.
"He is always trying to serve minority groups within our county. That's what creates his longevity," she said. "There's no opportunity too small for him to engage – even when it's not election season."
Thurston has spent his advertising dollars on promoting himself as the faith community's choice for Congress. Indeed, he has received public endorsements from 12 churches and says he hasn't seen the same for other candidates.
"Anytime I say I'm endorsed by someone, I am prepared to prove that. I think others should be, too," he said, and in the same breath added that he was suspicious of Holness' claim that Hastings endorsed him as his successor before he died.
"To this day, I have not seen a video or a letter to confirm that. I interned with the man. Hastings is not shy about things like that, going public about an endorsement," said Thurston.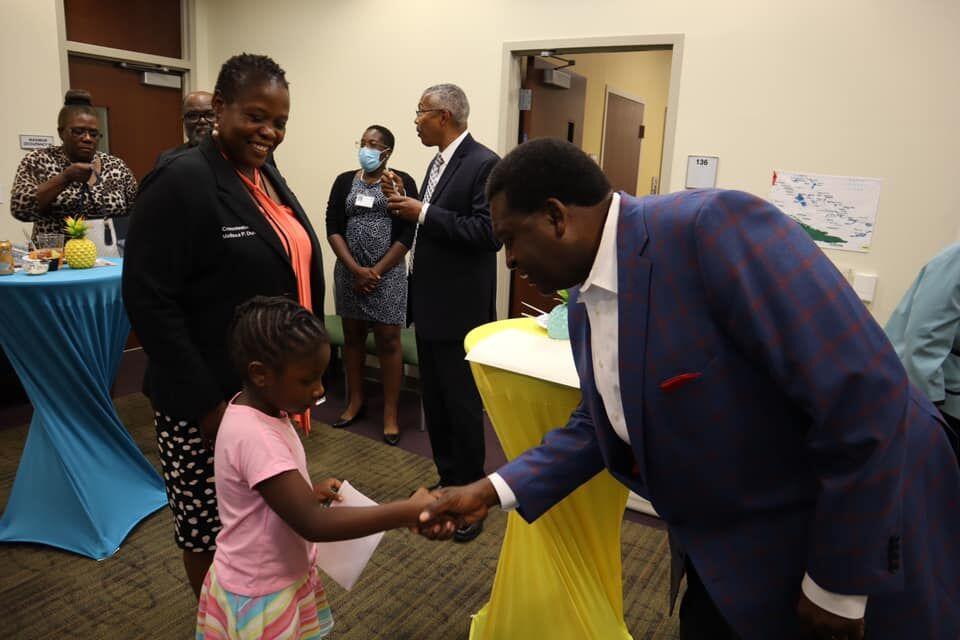 Another candidate who has campaigned using the claim that Hastings offered his endorsement is Elvin Dowling.
In 1994, Dowling worked for Hastings in his office on Capitol Hill and the two developed a close relationship, said Dowling. Hastings wrote the foreword to Dowling's book, "Still Invisible? Examining America's Black Male Crisis," which was released in 2020. An excerpt from the foreword can be found on Dowling's campaign homepage:
"As one of my trusted aides, Elvin worked hard to help me understand the complexities facing …this country. Today, as I now face the twilight of a remarkable journey … I am heartened to know that … my friend, Elvin Dowling, will pick up the baton and run the race for such a time as this."
Still, the road for all of these candidates may not end in November. After the primaries, the democratic choice must prepare for the special general election on Jan. 11, 2022. Then, whoever is elected will still have to campaign again for Nov. 8, 2022. That is when the regularly scheduled election is held for all U.S. voters to elect representatives for the 435 congressional districts across the country.
"That means, next year, we're going to have another bite at the apple," said Jacobs.