Miami-Dade County Public Schools Superintendent Alberto Carvalho and its board members announced a potential solution to address the elephant in the room – the classroom, that is.
Realizing that a one-size-fits-all approach would not effectively address the growing achievement gap or "summer slide," Carvalho has proposed Summer 305 Adventure, the most extensive program the district has ever executed in its history – thanks to a $1 billion allocation from Congress.
Summer 305 was formed with two goals in mind: to mitigate learning loss exacerbated by the pandemic and to address achievement and opportunity gaps among M-DCPS students. Its aim is to quickly focus these issues before students return to in-person instruction in August.
Beginning June 14, 18 programs will be offered with the option for students to participate either in person or remotely, though Carvalho strongly suggested parents consider allowing their children to attend on-site. Each program will have its own start date and end before or by Aug. 20.
Of the county's more than 350 schools, 179 will be summer school sites.
At those schools, free breakfast and lunch will be offered regardless of a family's income. Eligibility will depend upon which program students are enrolled in, and their proximity to the school site. Mask-wearing is required and PPE will be provided based on necessity. Sanitation practices will be upheld through the summer.
M-DCPS is partnering with various organizations, including The Children's Trust, to reach more students and maximize efforts to enhance academic support. The Trust will collaborate with the school system to determine the number of teachers and supplies needed to ramp up summer camps as rapidly as possible.
An estimated 320-400 teachers will need to be hired by M-DCPS to meet Carvalho's goal of serving at least 65,000 children, a contrast to the usual 5,000 students that have typically relied on the county's summer school programs in the past.
"This initiative is going to be extremely beneficial for our students. I am very happy with this program because it puts our students first," said Dorothy Bendross-Mindingall, District 2 board member, in a statement. "I foresee this having a very positive impact on students in my district."
Summer 305 will not be limited solely to schools in the county. Instead, it will seep into other summer camps normally funded by The Trust. Nearly 300 of those sites will have M-DCPS teachers present to incorporate an instructional component for campers. The teacher-infused camps will take place June 28 through July 30.
Through The Trust, roughly 18,000 students will be met with the educational effort meant to curb academic regression.
"COVID has dramatically impacted the academic achievement of children throughout the world," said James Haj, CEO of The Trust. "In our community, The Children's Trust addresses this issue head-on by partnering with M-DCPS to provide enhanced academic support to our existing summer camps. In these unprecedented times, this partnership is a critical time to [address] learning loss, especially in our most challenged communities."
Haj's grant-making organization will again be supporting a paid youth summer internship program, with both remote and physical options, July 1 through Aug. 7. Students enrolled at the county's public schools are encouraged to apply by May 14 at Miami.GetMyInterns.org. These opportunities are designed to create real-word and hands-on experiences connected to students' career interests.
Additional M-DCPS offerings include Smart Start, an extended school year program and the summer arts program, all running June 28 to July 30.
Smart Start is two separate programs offering educational support to both elementary and middle school students.
The camp for elementary school students will be offered at physical locations and include STEAM instruction and projects for children up to grade 5. Students with English as a second language can receive resources in their primary language. Sessions will run from 8:30 a.m. to 1:50 p.m.
Smart Start for students in grades 6-8 will be held from 9:15 a.m. to 3 p.m. The curriculum is based on interdisciplinary projects and fun activities. Four classes are offered through this program, including "Finding Your Voice to Shape the World Around You," "STEM Up," "Going Global" and "Time to Explore."
The extended school year program is an Exceptional Student Education (ESE) program that will be offered in-person for students with disabilities. It is open to students in grades K-12 and will include hands-on and interactive lessons. All students enrolled in this program will receive backpacks with reading materials and other supplies.
Summer Arts Program is a partnership between M-DCPS and local cultural organizations that expose students to art, offered both virtually and in person. Those in K-12 are eligible to participate.
High school students can also explore college readiness-related support through credit recovery courses June 14 to July 30, dual enrollment courses and prep courses for standardized tests like the ACT and SAT. Prep courses will be available all summer for students in grades 9-12 to access through their student portal.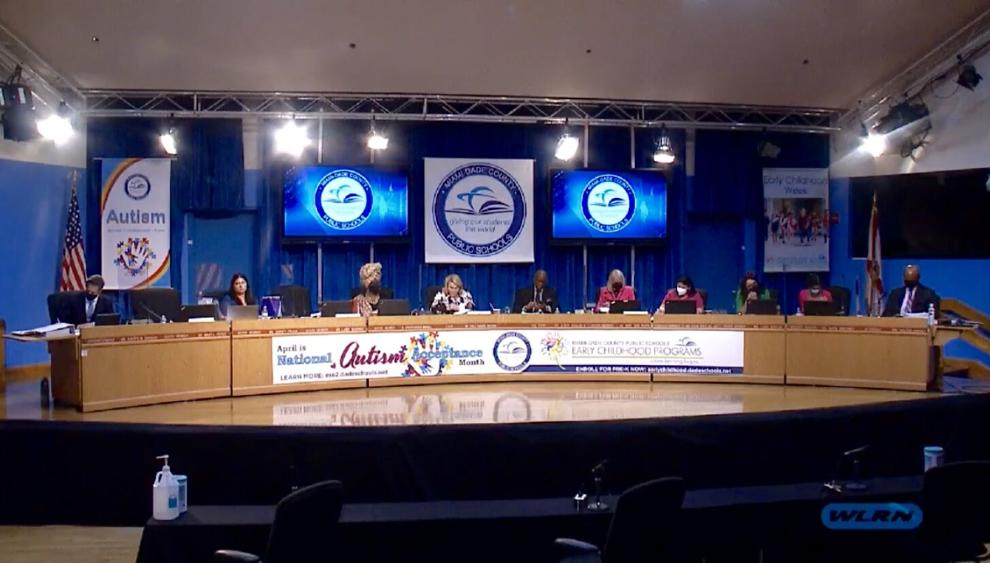 "There will be something for everyone this summer," said Carvalho at a recent school board meeting, explaining the intent to create an academic program with the whole child in mind. "Each program will be tailored to the individual needs of students."
"While our strategic blueprint is extremely intentional and succinct in terms of providing directives, solutions and results, " added Bendross-Mindingall. "It will not be the only solution as I can ensure that we are working diligently to close the [achievement] gap."
Parents can also make use of before and after care services for their children, and can apply for a voucher to waive or lower the costs.
Representatives from M-DCPS said communication will funnel through the schools to reach parents as they continue to work through remaining details.
Leaders are working on a social media campaign to inform the community about the effort. Flyers and radio and television segments will soon follow. Carvalho is banking on parents recognizing the need to send their children to programs voluntarily this summer to jump-start the 2021-2022 academic year in after the disruption caused by COVID-19.
Additional information about Summer 305 and program applications can be found at Summer305.DadeSchools.net beginning May 3.