Miami-Dade County Public Schools welcomed 22,000 students back to brick-and-mortar classrooms on Monday.
Among them were prekindergartners, kindergartners, first graders and special needs students. Students in other grade levels whose parents agreed to in-person instruction in a July survey will return by Oct. 9. Parents with children who opted out of the schoolhouse model continue to learn remotely on the My School Online (MSO) platform.
The decision to reopen schools before the anticipated start date of Oct. 14 was forced by Florida Education Commissioner Richard Corcoran. The threat of losing funding for county schools, which several school board members expressed would be something they could not recover from, compelled a unanimous vote on Sept. 29 for a staggered reopening.
Within the first few days back, several schools reported issues that could potentially jeopardize the well-being of students and staff.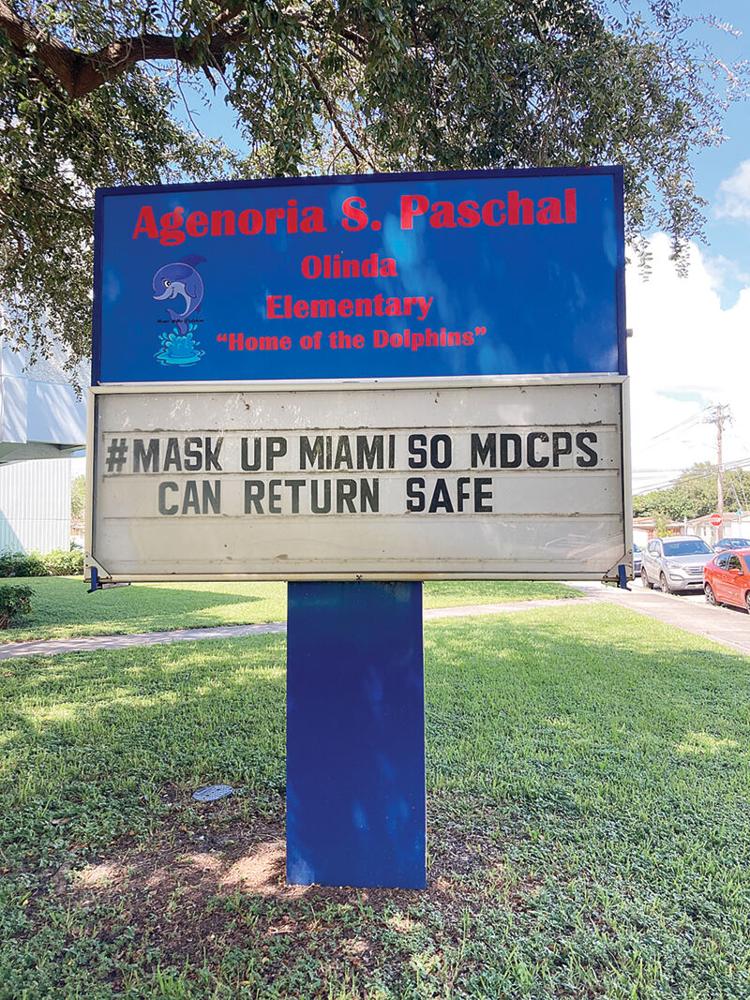 Both Cutler Bay Middle and Coconut Grove Elementary schools experienced failures with their ventilation systems, despite Superintendent Alberto Carvalho's efforts to replace 40,000 filters across the county.
Some have feared poor ventilation could mitigate the spread of the coronavirus, and as a result educators have been advised to take students outside or to another room with better ventilation.
Educators also complained about the difficulty of the dual learning modality system which requires them to teach both schoolhouse and MSO students simultaneously, a system noted by the United Teachers of Dade (UTD) as ineffective and in direct violation of an agreement made with the district.
At Southside Elementary, there were reports that safety measures weren't being enforced.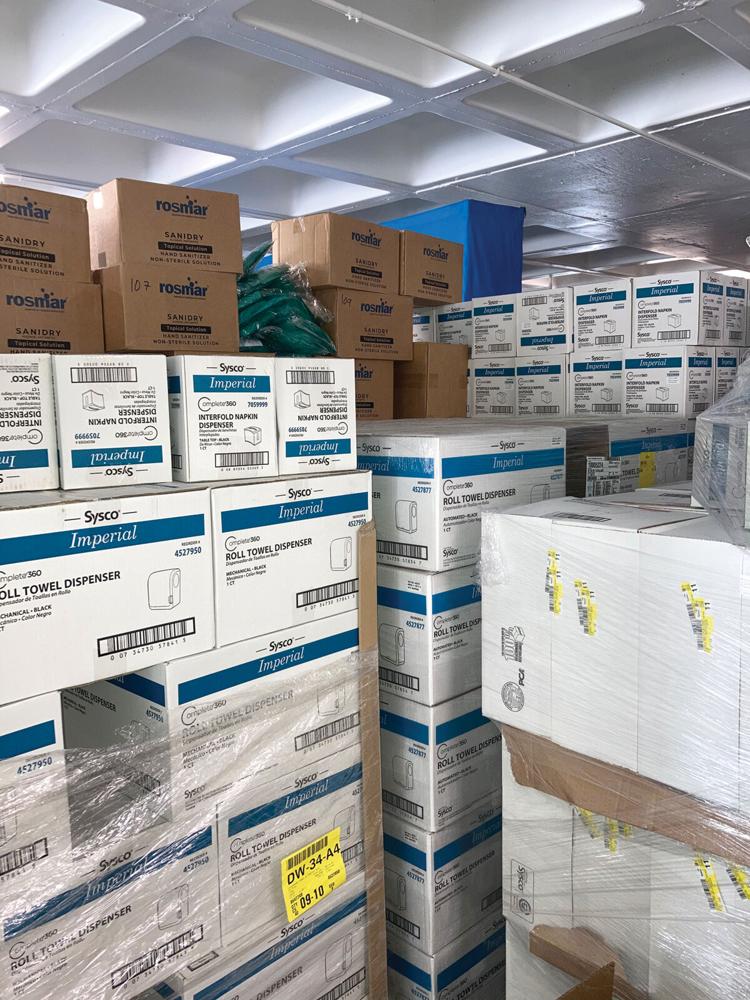 UTD predicted that these issues would occur if schools weren't properly prepared for the reopening. Concerns about safety and sanitation drove the labor union to hold a press conference Oct. 1 to request donations and provide resources to schools that are lacking.
Karla Hernandez-Mats, president of UTD, called on the community to maximize the group's efforts.
"Let's focus on reopening safely by giving our education workforce the supplies that they need. … We will continue to do our best so our community does not regress," she said.
UTD received donations in the form of masks, napkin and paper towel dispensers, and alcohol-based hand sanitizers for teachers and students.
South Florida educator Joy Jackson, a 46-year teaching veteran, expressed her fear of returning to the schoolhouse model.
"Staff members in the past have gotten sick because parents send their kids to school sick. Where does that leave us?" asked Jackson, the band director at Robert Renick Educational Center, an institution for students who experience emotional or behavioral disturbances and learning disabilities.
Certain safety measures for Miami-Dade schools were outlined at the emergency school board meeting last week.
"I would urge our employees to be vigilant if they have symptoms. They should not come to work, they should report it so we can take the appropriate steps," said Carvalho.
He also clarified that schools would follow the 1 meter rule, which requires a classroom distance of at least 3 feet and 3 inches between every individual. He explained that teachers would be required to wear a mask and goggles or face shield to assure a 90% protection rate. On the other hand, if the room being occupied is either the cafeteria or a space that calls for a greater distance, then schools should enforce the 6 feet apart rule.
The district hopes to use hospital-grade germicide to sanitize areas within the school and is placing sanitizing stations in highly frequented places. Students will be instructed to follow the one- or two-lane protocol when transitioning between classrooms. Restroom use and capacity will also be decreased to two individuals at a time.
To address the issue of sick students, Carvalho mentioned that nurses will be assigned to schools and follow protocols for isolation should a student exhibit COVID-19 symptoms. The district will then contact the student's guardian for pickup.
Jackson believes that these precautions are not enough for her hands-on music classes that require students to use instruments that run the risk of spreading bodily fluids, such as saliva.
"Some of my students have underlying conditions. … I'm ready to work, but on the flip side of that is safety. Singing or playing an instrument protrudes saliva. I have to use my professional judgment to set up my classroom," she said.
Hernandez-Mats shared a similar concern.
"Our most vulnerable children are those that live in poor or low-socioeconomic areas. These are kids with academic gaps and we know this is caused by poverty. The only way to fix that is to give more resources to schools, but they want to teach them cheap and they want to cut public education funding," she said. "How do we have a governor, who during a pandemic would take away money from children? It's unfathomable. What they're doing is deceitful and incorrect, but [DeSantis] doesn't care because it isn't his family and those are not his kids."
Fedrick Ingram, former UTD president and current secretary-treasurer of the American Federation of Teachers (AFT), also fears the impact the rushed opening could have on minorities.
"We all know [COVID-19] has a disproportionate impact on Black and brown communities, much higher rates of death [and] hospitalization. Going back to school early is going to impact Black and brown children more so than any other children in Miami-Dade County," said Ingram, who represents 1.7 million educators across the country.
While thousands of teachers returned to in-person instruction, a few of their colleagues have settled for an early retirement or requested leave in response to the board's decision.
"We need to make sure that our teachers are feeling supported, that our principals are doing right by them, so that we don't have a massive exodus from our school district," Hernandez-Mats said.
She implores parents with children returning to in-person learning this week to train their children to wear their masks, pack sanitization supplies and report any protocol inconsistencies using #SafeSchoolsSFL on social media.
"Be cognizant of social distancing protocols when dropping off your children," Hernandez-Mats advised.
Though UTD continues to monitor the outcome of the return to in-person instruction to resolve any issues, educators and parents remain anxious about the unknown.
"When you bring everybody back into a crowd like this you just don't know what can happen. My cry to parents is to love your children. Lives are priceless," said Jackson.