The search for a new Miami City police chief is near its end after 70 applications for the job were whittled down to eight finalists about a week ago. The final decision-maker is Miami City Manager Art Noriega, who himself is less than a year on the job after serving as CEO of Miami Parking Authority for 20 years.
Five out of the eight finalists already work for the Miami Police Department. They include Deputy Chief Ron Papier, Assistant Chief Armando Aguilar, Assistant Chief Cherise Gause, Assistant Chief Manuel Morales and Major Francisco Fernandez.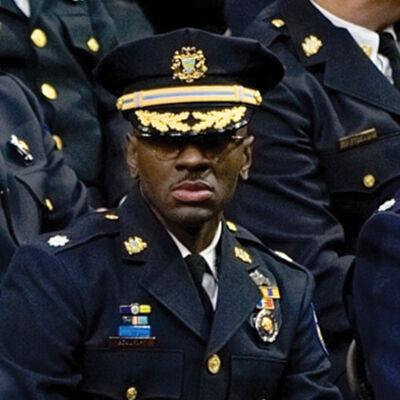 Other applicants include DeShawn Beaufort, chief inspector of the Philadelphia Police Department; Raul Pintos, deputy chief of the New York City Police Department; and Jason Lando, commander of the Pittsburgh Bureau of Police.
Of the eight finalists, only Gause and Beaufort are Black.
Ruban Roberts, past president of the Miami-Dade branch of the NAACP, said he wanted to see more diversity in the MPD, which he described as a largely Hispanic, male-dominated police force. Roberts also said he'd love to see a Black chief, and said Gause, a 26-year-veteran of the MPD, is a great candidate.
"I think she has a good feel and a good handle on what is going on, and she has worked well with people of all ethnicities and races," Roberts said. He believes that Papier, the current second-in-command of the MPD, would also make a good chief, noting that "he has worked well with the Black community and the Hispanic community as well."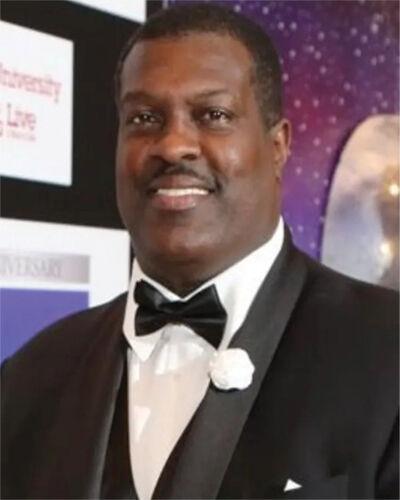 But Stanley Jean-Poix, president of the Miami City Police Benevolent Association (MCPBA), Miami's Black police union chief, said he believed that Gause and Papier were just too close to retiring Chief Jorge Colina to truly reform the MPD.
"I want someone who is progressive, that will do things fair and square and address our concerns. Someone who will make us better, and better serve the community and the officers who work for them," Jean-Poix said.
He insisted that Colina, who in September 2020 announced he would retire in January, did nothing to curb discrimination or corruption within the MPD. Instead, Jean-Poix said that Colina was hostile to the MCPBA, an organization that has represented Black officers in the MPD since 1946.
"He was very retaliatory against us, launching internal affairs investigations, and he let it be known to [officers] not to be a member of the MCPBA," Jean-Poix said.
Roberts countered that the MPD, under the leadership of Colina and his predecessor, Rudy Llanes, have made strides in curtailing police-related shootings and unfair treatment of African Americans.
"Colina fired folks for making racial remarks and slurs," Roberts said.
Roberts was especially impressed by Colina's leadership during the Black Lives Matter protests in Miami, avoiding clashes been police and demonstrators seen in other cities across the United States.
"[Colina] showed tremendous restraint during the protests," said Roberts.
During a recorded public workshop on Jan. 27, now available on YouTube, when all eight finalists presented their views on policing, 24-year Philadelphia PD veteran Beaufort said, "Policing is at a precipice. It has to change and we have to be held more accountable, and holding ourselves more accountable as an agency."
Gause, who was promoted to assistant police chief in September 2019, noted that use-of-force incidents by MPD have decreased by 12%. At the same time, she said that the "culture of policing" needs to change and, as chief of police, she'd make sure officers are able to check their biases and "understand how to deal with people."
"I believe that diversity training is pivotal," Gause said. "We are a very diverse city with many cultural backgrounds. As a department, we need to be able to co-mingle and respect other cultures."
Fernandez and Morales, both ex-military and members of the MPD for more than 20 years, stressed the need for more transparency with the community and the need to further minimize the use of force.
Jean-Poix told The Miami Times that all eight candidates gave good answers, but he personally felt that Fernandez and Morales would make good police chiefs.
"I work with both of them. They are fair people. They are both qualified. And either one of them would do a good job," he said.
Noriega plans to personally interview all eight finalists and has said that he expects to make a decision by the second week of February. Colina is anticipated to remain on the job until his successor is named.
No matter who gets the job, Roberts said the new chief should be familiar with Miami's distinctive cultural and linguistic mosaic.
"The City of Miami is a very unique community," he cautioned, "and it is very difficult for some of the outsiders to understand [its] dynamics."