After more than a yearlong national search, Madeline Pumariega has made history as the first female and fifth president of Miami Dade College.
The college's board of trustees unanimously voted to appoint Pumariega as its next president Tuesday morning, where she won against three other finalists – Gregory Fowler, Southern New Hampshire University's global campus president; Morgan Phillips, Pima Community College's vice chancellor for academic excellence; and Lenore Rodicio, Miami Dade College's current executive vice president/provost.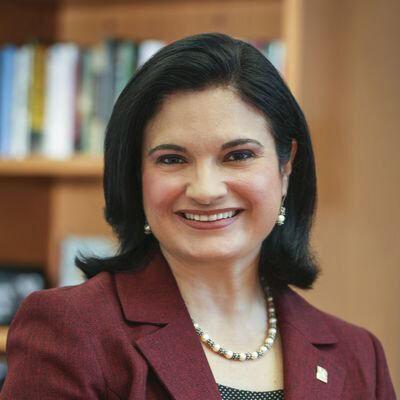 As the only candidate from the college that ran, Rodicio was considered an automatic finalist since the search began in 2019. An MDC employee for 18 years, she was endorsed by former president Eduardo J. Padrón and interim president Rolando Montoya, who came out of retirement to serve following Padrón's retirement in August 2019 after more than two decades as president.
Pumariega is the current executive vice president and provost at Tallahassee Community College. In another history-making moment, she formerly served as the first female and Hispanic chancellor of the Florida College System in 2015.
The Hialeah native is an alumna of Miami Dade College. She returned to work at the college for 20 years, where her tenure culminated in the role of Wolfson Campus' president, prior to her departure for Tallahassee.
"This is the place that changed my life," Pumariega said standing before the board during her presentation as a finalist. "This is the place that gave me the opportunity not only as a student, but to serve our state. The truth is, I'm still that girl from Hialeah, and I will come here to work hand in hand with you and together we will be stronger and we will drive academic excellence and student success," she added.
She is expected to assume office in January.