Art Acevedo is on the job.
The new Miami police chief was sworn in on Monday at the Clarence Dickson Miami Police College Auditorium, leaving behind a four-year stint in Houston where he managed a police force more than three times the size of Miami's.
"I'm not going to be the Cuban chief. I am not going to be the Latino chief. I'm not going to be the chief from California or Texas, I have to be the chief from Miami, because we are going to represent and serve all people, from all nations, from all walks of life, regardless of their economic standing," Acevedo said during remarks after the ceremony. "I am going to represent everyone and people will be hired not on who they know but on merit."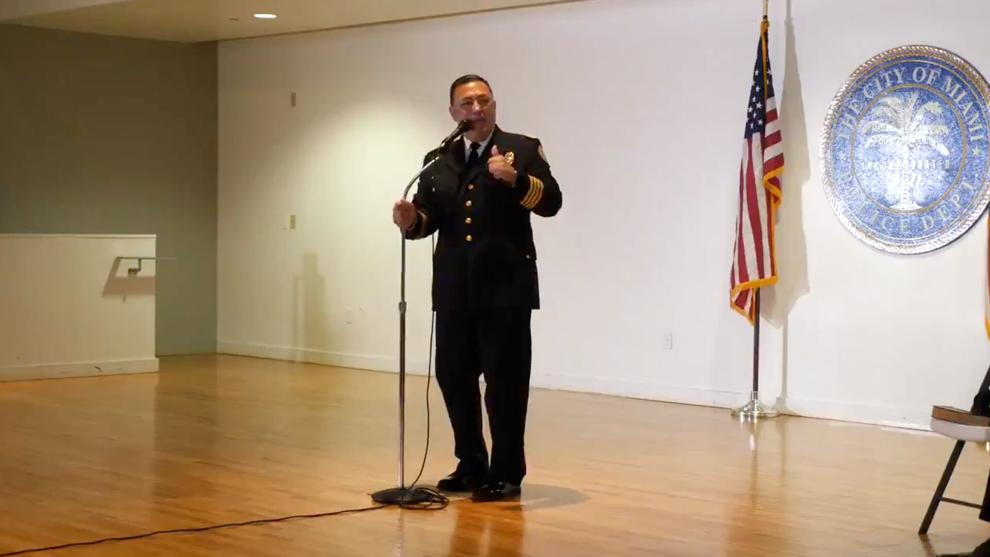 Acevedo is the first outsider to take the reins since John Timoney was hired in 2003 and led the department until 2010. He replaces Jorge Colina, who spent a little more than three years on the job but announced in September that he would retire in early 2021.
Acevedo's salary appears to also be much higher than his predecessor's. NBC 6 says their investigators are in possession of an offer letter from the city to Acevedo that says he'll be making $315,000, with a possible 5% increase in the following years, pending a positive review. According to the city's online portal, the position was posted with a salary between $195,000 – $230,000. Colina confirmed to NBC 6 that he was making around $230,000 when he left.
Clearly, a lot will be expected from a police chief making that kind of money. The mayor obviously believes Acevedo is worth every penny.
"We have just brought America's best chief to our city," Mayor Francis Suarez said on Monday.
Acevedo takes over a department rife with internal churn, ethnic and racial politics, and that just ended its second stint under federal oversight in the past two decades. He knows leading Miami's police force won't be a walk on the beach and he's not planning to take it slow.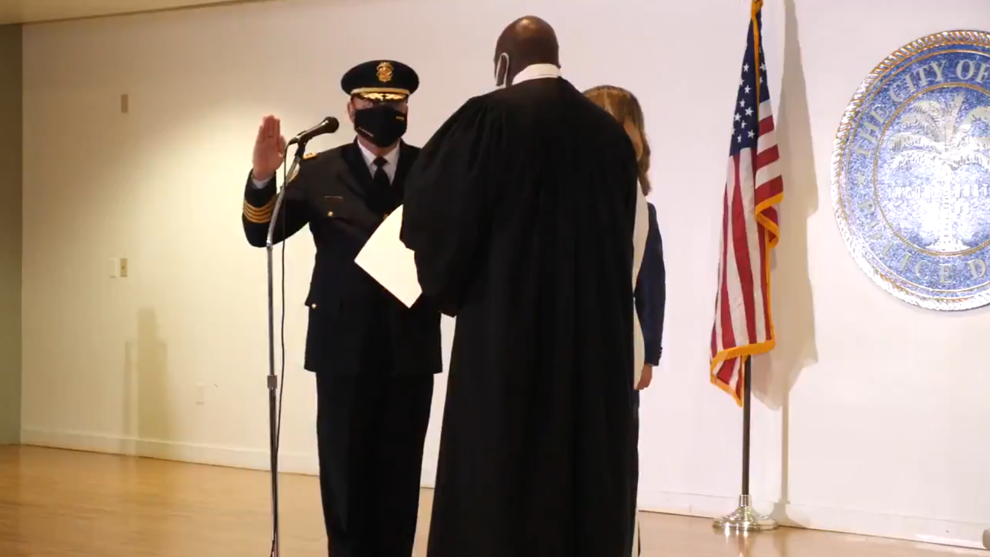 "Don't stand in the way. Especially if you're wearing bars and stars and stripes. The train is going to run you over," said Acevedo. "The ship is sailing. We're going to be the Miami Love Boat. Let's get to work."
It's a lofty goal. The outgoing chief saw Miami through last summer's Black Lives Matter demonstrations and was frequently at loggerheads with leadership of the city's Black police union, who claimed he didn't promote Black officers enough and that he once used the N-word during a training session in the 1990s. Miami has not had a Black police chief since Calvin Ross resigned 27 years ago.
Members of Miami's Black community plan on keeping a close watch on Acevedo after a no-knock warrant went awry in Houston two years ago that made national headlines. The raid was botched after an officer obtained the warrant under false pretenses and put dozens of prosecutions in jeopardy. Two suspects were killed in a shootout and four officers were injured.
Acevedo is Miami's sixth chief in the past 11 years.