At long last, it appears the stars are beginning to align for North Miami's downtown, and for urgently needed affordable housing.
Three big – and related – year-end events are driving development forward, with action starting in mid-2021.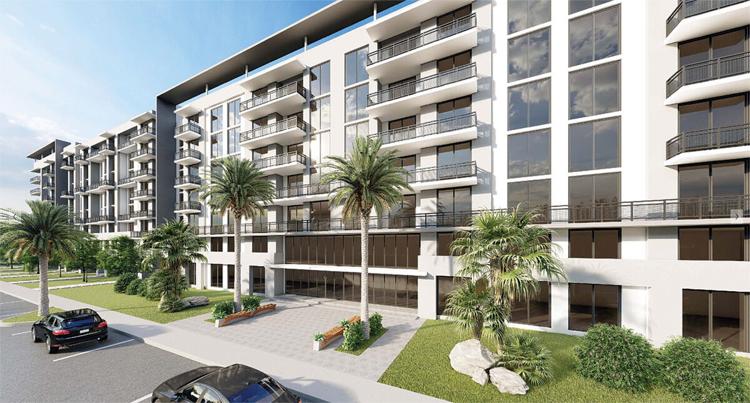 The North Miami City Council unanimously greenlighted an eight-story, 384-unit workforce housing project called Eleven55 NoMi Village on 4.2 acres between NE 11th and 12th Avenues between 126th and 127th Streets, just northwest of William Jennings Bryan Elementary and just east of downtown North Miami.
Groundbreaking is targeted for midyear with occupancy in early 2023. It is the city's first big affordable housing complex in at least a generation. Three other affordable housing projects are in negotiation or planning stages, two of them downtown.
The Miami-Dade County Commission has signaled its approval for two transit stations along the Brightline tracks – one at the curve from 125th to 123rd Streets near NE 14th Avenue, the other at 151st Street west of Biscayne Boulevard, northwest from the $4-billion Solé Mia development and on the route to Florida International University. Solé Mia's partners are paying for much of the transit stop, which FIU, Solé Mia and County Commissioner Sally Heyman put into place. The 123rd Street stop came about with significant pressure from North Miami political leadership and grassroots organization by residents.
Johnson & Wales University is on the verge of naming its choice as buyer for 25 sprawling acres to the northwest of Biscayne Boulevard and 123rd Street. Real estate sources say about 30 different parties have bid for the land, and the reported price for the whole parcel is around $60 million. While this land is zoned for educational use, that will almost surely change in the months to come as the deal closes and in turn makes the nearby transit hub more attractive.
These three items together can only advance the vision of a more vibrant downtown, with the Museum of Contemporary Art (MOCA) as a focal point.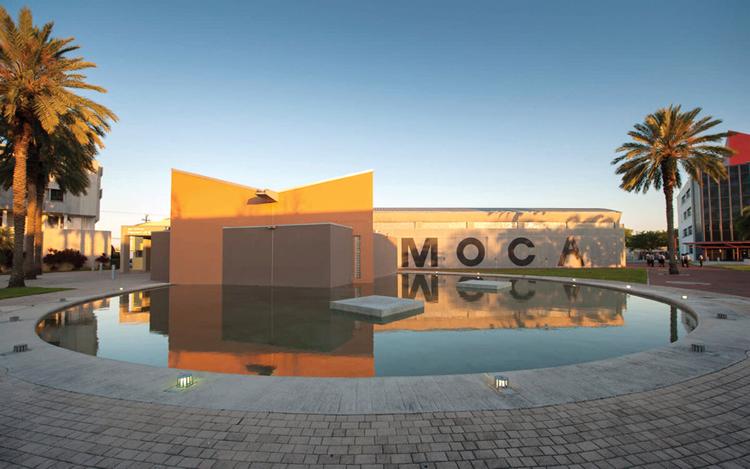 North Miami has weathered scandal and fiscal mismanagement over the last decade. Its poverty rate of 24% and an estimated household median income of $40,000 lags behind county and state averages. Its municipal general fund deficit stands at around $8 million.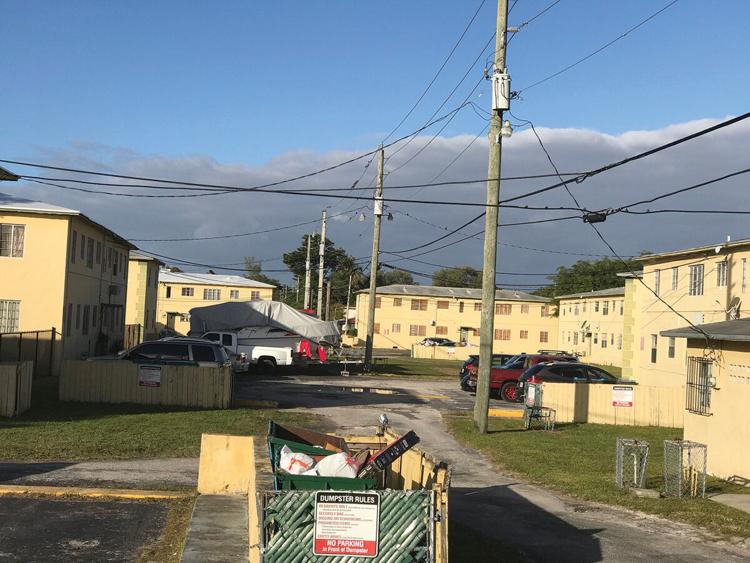 That, however, is not the whole picture. One big bright spot in the city is its community redevelopment agency, founded in 2004. A CRA is designed to take a portion of tax revenues from newer developments to address slum and blight within its district, which in North Miami encompasses roughly 60% of the city. That district includes its most significant source of tax revenue, the $4-billion Solé Miami project, already home to the Warren Henry mega auto dealership, Costco, Shoreline luxury apartment complex and the coming 10-acre UHealth University of Miami Medical Center, scheduled to open in 2022.
This will boost the CRA's ability to help create sustainable new projects, such as Eleven55 NoMi Village.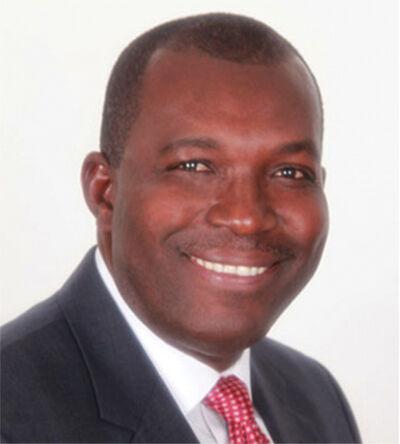 Mayor Philippe Bien-Aime, who has served on the city council since 2013, has long advocated for affordable housing in North Miami, and on this, the council is unanimous.
"People want to start seeing movement in one location of the city, and people want to see that we're serious about affordable housing. 2021 will be the year we address affordable housing and infrastructure improvements in the city," said Bien-Aime.
Eleven55 NoMi Village, with a projected development cost of $86 million, will replace 12 four-unit circa 1950 vintage apartment buildings on 4.2 acres directly across from tree-lined single-family houses on the north side of 127th Street. Those two-bedroom, one-bath units now rent for $1,275 a month on six-month leases, which will soon be discontinued to make way for the development.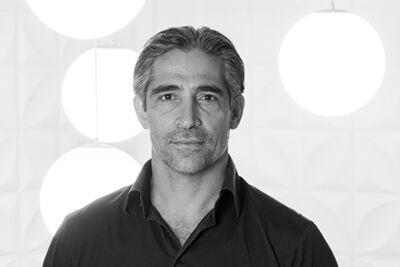 Omega Investors Group bought the site for $5.3 million in 2018, and a 1,390-square-foot vintage 1949 house in the southeast corner for an additional $500,000 – a total price of $5.8 million. Omega's three partners all grew up in Miami. Sebastien Scemla, a fourth-generation fashion designer and third-generation real estate investor, moved into real estate in the Design District, Little River and Miami Shores. Shawn Cemtov is a mortgage lender with CMG Capital Group. And John Logo of Preferred Alliance Group has focused on affordable housing and warehouses for two decades, investing in and managing 12 developments totaling 1,300 units.
Scemla and his partners were drawn to North Miami's strategic location, the relatively inexpensive land prices, and the growing mismatch between rising housing prices and rents and the diverse community's needs.
"We're the 50-yard line between Aventura and midtown. This is a workforce housing neighborhood," said Scemla.
Under agreement with the CRA, 38 of the units will be reserved for people making 80% of Miami-Dade's estimated median household income of $59,100, holding rents under $1,100. Market rents for workforce housing – those making up to 140% of the median – will run from about $1,050 for a 500-square-foot studio to $2,500 for a three-bedroom, 1200-square-foot apartment.
Designed by Behar Font & Partners of Coral Gables, the project will offer such amenities as a fourth-floor swimming pool, a pet spa, day care, bike storage, a gym and a bicycle path to the city's transit hub. Scemla said the project would weave in smart-home technological features "inconceivable" three years ago.
The CRA will offset costs by providing $8 million for underground water and sewer utilities and sidewalks, and an additional $7 million for the project's first several years.
Bien-Aime says the city is in various stages of negotiating or planning affordable housing projects at three sites: 157 units in Rucks Park between NE Fourth and Fifth Avenues and 137th and 139th Streets; a city-owned plot of land along NE 18th Avenue between 143rd and 146th Streets south of Farrey's Lighting & Bath; and a 175-unit complex at the corner of 124th Street and NE 10th Avenue, just southwest of the Villa Maria Nursing Center.
Rasha Cameau, the CRA's executive director, has focused her recent efforts on downtown development, with MOCA next to the city hall as a center.
Said Scemla, "Rasha is focusing the CRA's dollars around the 50-yard line. Once she's increased the tax base and downtown's solid, she can focus money more on the outskirts."
Scemla is already active on city boards and has big plans to jolt new life into MOCA to attract visitors. Changes in the city's zoning, spurred by the transit station, has only stoked investors' interest.
"How are we going to transform this city? Why has NoMi not taken off before this? It didn't have zoning in place. It was 25 units per acre, then 90 units per acre. Then, with transit-oriented development, it's more than 150 units per acre. Now you can turn eyeballs and it makes sense. We're fortunate to have a council so receptive. This city has been great to work with," he said.
Scemla also stressed that the investors are in this for the long haul to keep people in North Miami's organic neighborhood rather than price them out through gentrification.
"Many developers come in looking at Excel spreadsheets to drive up the market," he said. "What makes sense on the spreadsheet stops making sense on the ground. We're looking at the end user. Our concept is not going to be successful unless people are successful. All the consumer wants to know is: What's my monthly nut?"