Even as the Derek Chauvin case was fresh in memory – the reading of the verdict in a Minneapolis courtroom, the shackling of the former police officer, the jubilation at what many saw as justice in the death of George Floyd – even then, blood flowed on America's streets.
At least six people were fatally shot by officers across the United States in the 24 hours after jurors reached a verdict in the murder case against Chauvin last Tuesday.
The deaths, in some cases, sparked new cries for justice. Some said they reflect an urgent need for radical changes to American policing – a need that the Chauvin verdict cannot paper over. For others, the shootings are a tragic reminder of the difficult and dangerous decisions law enforcement face daily.
The shooting of Andrew Brown Jr.
On Friday of last week, seven North Carolina deputies in Elizabeth City were placed on leave, two resigned and one retired, in the aftermath of a Black man with a history of drug convictions being shot and killed by officers serving drug-related search and arrest warrants.
Recordings of scanner traffic compiled by BroadCastify.com from the morning of the shooting include emergency personnel indicating that Andrew Brown Jr. was shot in the back, but members of Brown's family shown a 20-second portion of police body cam video say he was shot in the back of the head.
An eyewitness has said that deputies fired shots at Brown as he tried to drive away, and a car authorities removed from the scene appeared to have multiple bullet holes and a shattered back window. Attorneys for his family said Monday after relatives viewed limited body camera footage that Brown Jr.  had his hands on the steering wheel when police opened fire.
"My dad got executed just by trying to save his own life," said Brown's adult son Khalil Ferebee, who watched the video.
Attorney Chantel Cherry-Lassiter, who watched the video multiple times and took notes, said the shooting started as soon as the video began and that she lost count of the number of gunshots fired by law enforcement officers armed with rifles and handguns. She said she counted as many as eight deputies.
"They're shooting and saying 'Let me see your hands' at the same time," she said. She added: "Let's be clear. This was an execution."
Calls by the public for release of the body camera footage is mounting.
Democratic Gov. Roy Cooper has also called for the swift release of the footage, saying that initial reports of what happened "are tragic and extremely concerning."
During demonstrations last week, protesters questioned why deputies opened fire in a residential area down the street from an elementary school. Brown's car came to rest in front of a house near yellow road signs marking the approach to the school.
"That means they fired a shot in a school zone," Quentin Jackson, regional director for the National Black Caucus of Local Elected Officials, said while addressing a group of fellow demonstrators.
People in the crowd nodded and shouted, "Yeah." One man yelled, "And they fired into a moving vehicle."
"When does this stop?" Jackson asked. "When does it stop?"
Hours after the shooting, Mike Gordon, who lives in the house where Brown's car hit a tree and came to a stop, showed a reporter a bullet hole next to his front door that went through an antique wall clock and all the way into his kitchen.
"I'm happy and thankful to the Lord that my wife and I wasn't home," he said.
Still, Gordon, a former military police officer, said he's also thankful for the work law enforcement does.
"You never know what had happened or what went wrong," he said. "But it doesn't matter now. The young man is gone."
Not all the deputies who have been placed on administrative leave discharged their firearms, but were all part of the warrant operation.
Also Monday, Elizabeth City officials declared a state of emergency amid concerns about how demonstrators would react to a possible video release. 
The shooting of Ma'Khia Bryant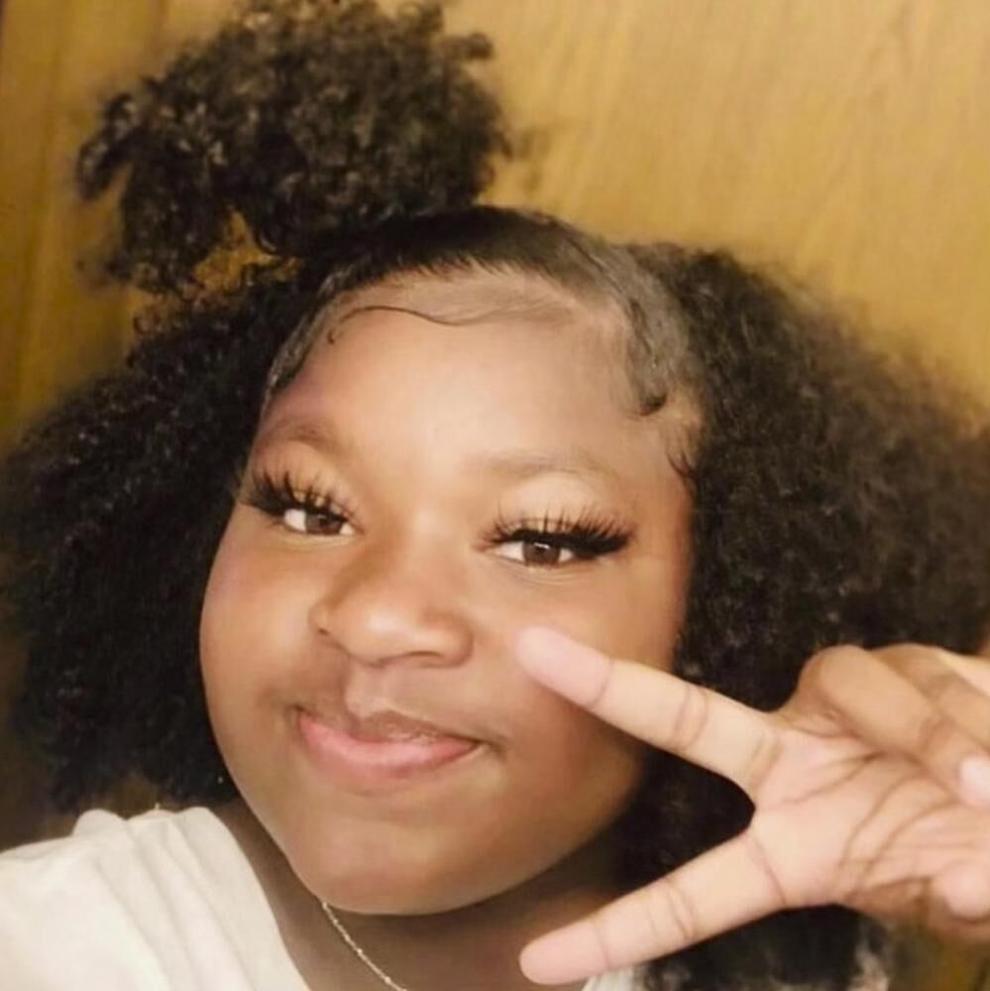 Within minutes of the Chauvin verdict, an officer shot 16-year-old Ma'Khia Bryant to death in Columbus, Ohio.
While the events leading up to the fateful 911 call that set the shooting in motion remain unclear, hours of official police footage and bystander videos detail how the deadly shooting unfolded.
At 4:32 p.m. a male dispatcher received a call from a female caller. It remains unclear who called 911, but Bryant's family members told The Associated Press that she herself summoned law enforcement.
"We got these grown girls over here trying to fight us. Trying to stab us. Trying to put their hands on our grandma," the caller says as the background filled with female voices screaming and arguing. "Get here now!"
Officer Nicholas Reardon, who has been on the force since December 2019, was dispatched three minutes later. Two other officers, Eric Channel and Serge Akpalo, followed shortly behind.
Body camera footage shows an officer approaching a group of people in the driveway as Bryant swings a knife wildly. Moments later, the girl charges at a young woman pinned against a car.
The officer fires four shots before Bryant slumps to the ground. A black-handled blade, similar to a kitchen or steak knife, lies on the sidewalk next to her.
"You didn't have to shoot her! She's just a kid, man!" a man shouted at the officer.
Reardon responds, "She had a knife. She just went at her."
"You have no respect for life," another neighbor who lives across the street was heard yelling. "No, actually, you have no respect for Black life."
Yet another neighbor was heard on body camera footage saying, "You ever hear of de-escalating? No, you guys just shoot."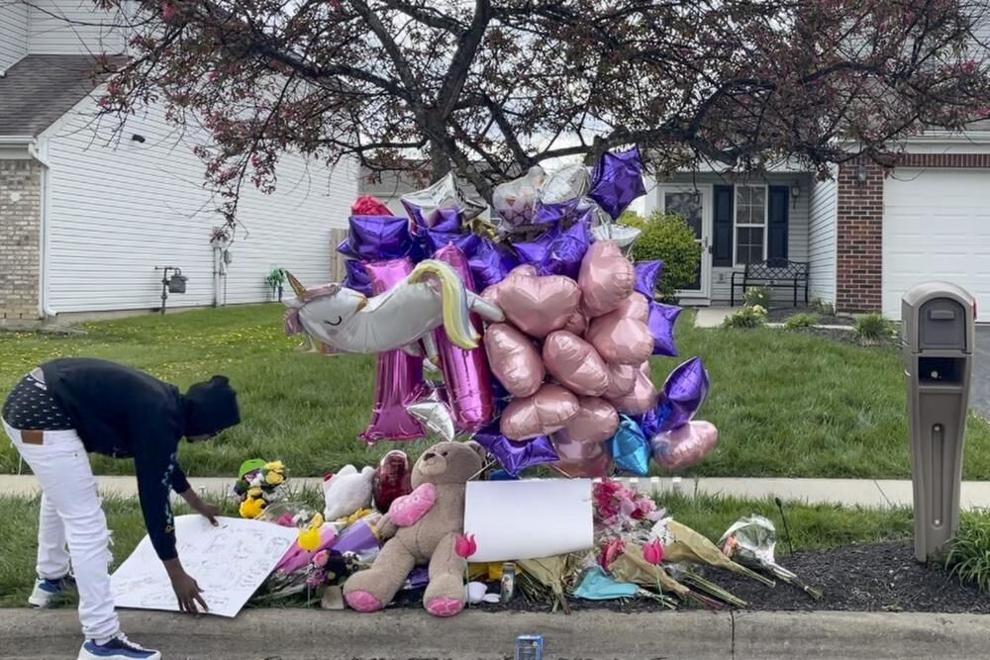 Bryant, who was in foster care at the time, was a shy, quiet girl who liked making hair and dance videos on TikTok, her grandmother, Debra Wilcox, told The Associated Press. Her family says her actions that day were out of character.
"I don't know what happened there unless she was fearful for her life," Wilcox said.
Though officials have said Bryant's death was a tragedy, they point to laws allowing police to use deadly force to protect themselves and others.
The officer's actions were "an act of heroism" with tragic results, said the National Fraternal Order of Police president, "yet another demonstration of the impossible situations" police face.