Junkyard fire damages dozens of cars
Miami-Dade firefighters responded to the scene of a junkyard blaze along Northwest 34th Ave. and 127th St. at around 9 a.m. Tuesday.
Rescue crews said close to 30 cars were damaged in the fire after battling the flames for more than 90 minutes, the cause of which is unknown.
No injuries were reported and the fire was brought under control just after 11 a.m.
Officials said some fuel from the cars may have leaked into a nearby canal, resulting in The Department of Environmental Protection being notified.
Youth Awareness March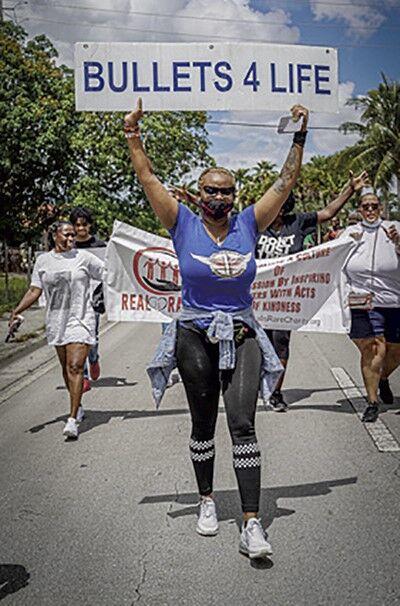 Opa-locka Commissioner Chris Davis and Crabman 305 hosted a Youth Awareness March and Rally last weekend at Sherbondy Park.
The event featured a peace walk, rally, food, music, live performances, a bounce house and fun activities for the entire community. 
Youth marched alongside police and firefighters, "in an effort to end gun violence," said Commissioner Davis. "Our goal was to raise awareness for the community that we shouldn't tolerate violence occurring throughout our neighborhoods. Also, we wanted to encourage our community to fellowship and work with law enforcement if they see or hear something ... with greater interaction between the community and public safety personnel, we could ultimately help curb widespread crime."
Additional sponsors of the event included Amiyah Boutique, C&C Auto Service, Foxx Hole Car Wash, and Clownin Cutz Barbershop.