Two ambitious initiatives unveiled last week that aim to rid Miami-Dade of the scourge of racially based economic and social inequities are quickly gaining traction.
One is the South Florida Black Prosperity Alliance, an assembly of more than a dozen civic, business and faith-based organizations across Miami-Dade, Broward and Palm Beach counties. The other is Miami-Dade's new Office of Equity and Inclusion, launched by Mayor Daniella Levine Cava to normalize and implement standards of equity and inclusion across county government and beyond. The two initiatives, while separate, are complementary and intertwined.
While not the first such efforts, both are launching with stunning speed and gaining momentum, thanks to careful preparation, broad alliances and institutional support. Sustaining that drive will be critical in the weeks and months ahead, and there are early signs the stars are starting to align for an expansive and genuine movement to narrow some of the worst inequities of any large metro area in the nation.
On Thursday, Feb. 11, G. Eric Knowles, president and CEO of the Miami-Dade Chamber of Commerce, kicked off the South Florida Black Prosperity Alliance with three news conferences: At the newly opened Red Rooster restaurant in Overtown, in Fort Lauderdale and in West Palm Beach.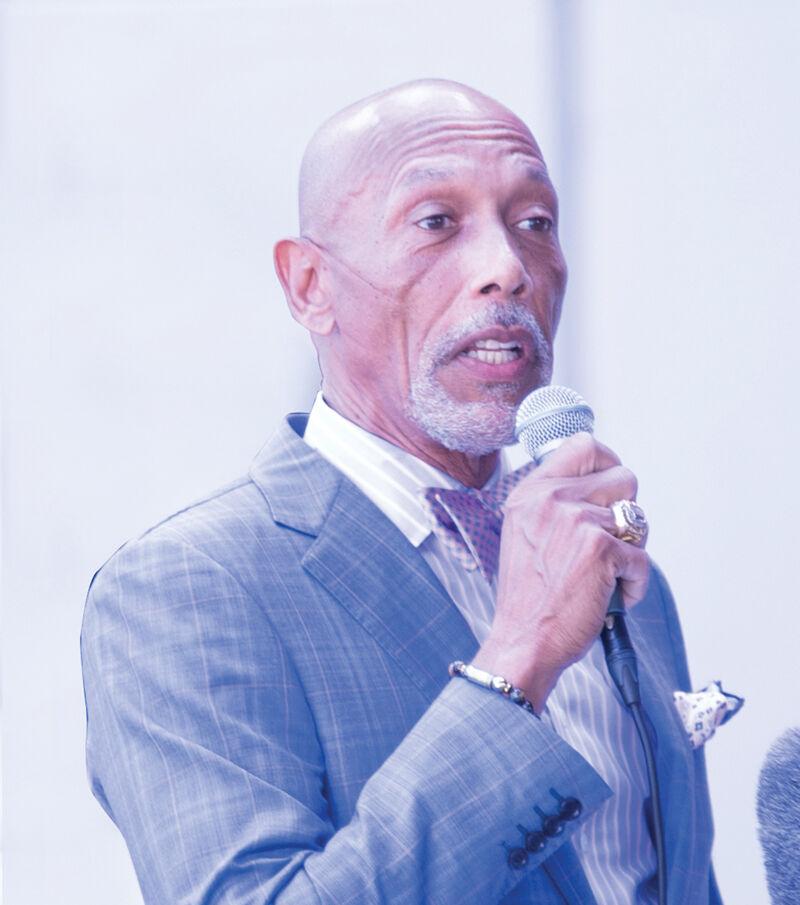 Its mission is to join forces with an array of institutions, businesses and community stakeholders to increase economic and social prosperity across South Florida's varied Black American diaspora. The alliance has already marshaled an impressive army of organizations and entities, and is welcoming all comers to join in common cause at SoFloridaBlackProsperity.org.
"When elected officials aren't doing what they should, it's up to us to demand what is right," Knowles said. "This is about one year from now having a different conversation. One year from now, we're talking about how many Black millionaires we created, how we changed the health outcomes for our community, how we changed the inequity of the education system … [and created] a better life for senior citizens."
Knowles first announced his effort in a column in The Miami Times last June, prompted by the failures of Black business owners to secure forgivable Small Business Administration Paycheck Protection Program loans amid the coronavirus pandemic, and spurred by the national outpouring on race after the May 25, 2020, death of George Floyd at the hands of Minneapolis police.
Recent studies, including some from Florida International University, have consistently ranked Miami-Dade among the most unequal metropolitan areas in the country, with inequities on par with those in Colombia and Panama. Black Miamians have consistently come in dead last in income, wealth and health outcomes. Knowles said that Black-owned businesses are awarded less than 2% of the procurement opportunities available to do business with the county.
One immediate priority is to narrow disparities amid the COVID-19 crisis, particularly through improving access to PPP loans and county procurement contracts for major developments and infrastructure projects. Beyond that, the group has unveiled a smorgasbord of such goals as improving training opportunities in a changing economy, promoting tangible economic benefits for residents of areas slated for redevelopment, equalizing infrastructure throughout neighborhoods, enhancing police-community relationships and policies to eliminate racial bias, and more.
On Feb. 10, Levine Cava unveiled the county's new Office of Equity and Inclusion in a news conference at the Historic Hampton House in Miami's Brownsville neighborhood. Its aim is to eliminate barriers to success for the historically disenfranchised and double down on investments in underserved communities. While racial equity is a big component, the office also is intended to level the playing field for women, the LGBTQ+ community and people with disabilities.
"This is the year to get it right," said Levine Cava.
The office is staffed under the direction of Jason Smith and launches with a community survey, available through Feb. 26 at Thrive305.org, followed by civic engagement meetings in March and an action plan in May.
Florida International University is partnering on both initiatives; Florida Memorial University also will partner with the South Florida Black Prosperity Alliance to develop research and metrics in the coming months.
Ruban Roberts, immediate past chair of the Miami-Dade NAACP, said that the South Florida Black Prosperity Alliance will assemble all efforts in a manifesto in 2022.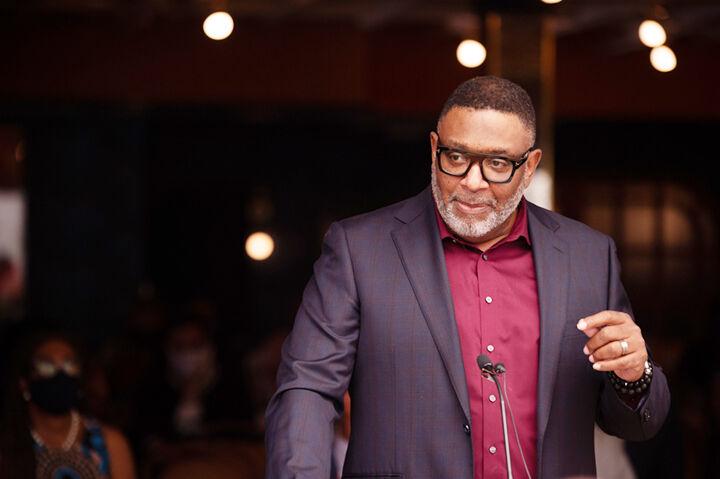 Levine Cava, too, has spoken of "systemic racism in county government," which helped prompt her to create the new office.
Many groups in Miami-Dade have worked toward racial justice – from the NAACP to the Urban League to the 500 Role Models of Excellence Project – but Knowles saw an opportunity to unite them in a common effort, get them out of their silos and join in common cause to get results.
When asked by The Miami Times at the news conference at Red Rooster why this effort was more likely to succeed where prior efforts have failed, Knowles responded with an answer that elicited call and response from the audience.
"We've been herding the cats since last year," Knowles said. "Today is the culmination of working together. It doesn't happen overnight and you can't quit. If it can't happen today, when will it happen? This didn't just happen. The mayor established the office of equity and inclusion. God steps in when it's time. I demand and I command everyone in this room that we work together. I command and I demand that our elected officials be held accountable. When they aren't doing what they should be doing for our community, it's up to us to demand what is right. … You've got to have your house in order, and this is about getting our house in order."
Both the timing and location of the Miami-Dade news conferences during Black History Month were strategic. Marcus Samuelsson's Red Rooster Overtown opened in December after a nine-month COVID-19 delay, in the one-time center of Miami's Black community before I-95 decimated it in the 1960s. The Historic Hampton House was the 50-room motel where Muhammad Ali (then Cassius Clay) retreated to in 1964 after defeating Sonny Liston to capture the world heavyweight title, and where Dr. Martin Luther King Jr. and Malcolm X stayed while visiting Miami, then still very much a segregated city.
T. Willard Fair, president and CEO of the Urban League of Greater Miami since the segregation days of 1964, said that the time is ripe to ride the momentum into prosperity, as the systemic institutional barriers have fallen to hurl off the final shackles of any culture of dependency.
"The biggest trouble is we keep depending and therefore believing that the reason we have not prospered is that the system has denied us opportunity," said Fair. "That was true in 1964. That's not true today. If people believe no matter what they do that what stops them is racism, that will hinder progress until we establish the belief that we can do it now, like anyone else. You're talking about race. I'm talking about individual effort."
At the Red Rooster news conference, Knowles was joined by enthusiastic endorsements from Levine Cava, Miami Mayor Francis Suarez and Alberto Carvalho, Miami-Dade County Public School superintendent.
Pastor Keith Butler of Logos Baptist Church in Brownsville closed the news conference with a prayer that sought God's grace.
"From cotton sacks to Cadillacs, from neck bones to T-bones, from rubber heels to rubber wheels, from the outhouse even to the White House. You have been with us and you have stood by us … you have given us the cognitive ability to realize that we have alliances like this that believe in economic development … help us with this alliance. Allow it to grow and be funded and be stable so we can teach our children. We can't change our country right away, but we can change Miami for good."
Local partners in the South Florida Black Prosperity Alliance include the Miami-Dade Chamber of Commerce, the NAACP, the Urban League of Greater Miami, Sant La Haitian Neighborhood Center, the BAC Funding Corporation, the Black Professionals Network, Miami To Go and the Minority Builders Coalition.