You could call him the commissioner in waiting.
Former Miami-Dade County Commissioner Dorrin Rolle has announced he is seeking election again for Miami-Dade County Commission District 2.
And this time he doesn't have to face his previous main contender – County Commissioner Jean Monestime, who is pursuing the county's top job.
But Rolle does have to wait to see what happens to Monestime.
Monestime announced his run for mayor of Miami-Dade County back in October 2019, but his term as commissioner doesn't end until 2022. If Monestime qualifies for the position of mayor, he'll have to resign.
Rolle is positioning himself in case Monestime succeeds. Community advocate and Inner City Activists for Responsible Education (ICARE) member William D.C. Clark last summer said he also plans to run to serve the remainder of Monestime's term.
For now, they have to wait until May 16.
Several candidates are already eyeing the seat: Former North Miami mayor the Josaphat "Joe" Celestin; Marleine Bastien, executive director of Fanm Ayisyen Nan Miyami (Haitian Women of Miami); and former North Miami City Councilman Jean Rodrigue Marcellus have all led to run in 2022.
Rolle sees District 2 in need of change.
He wants to see more affordable housing; improve public transportation and foster growth and development of small businesses.
"Yeah, I'm running! It may appear that everything is okay for us, but we're not getting our fair share. Black folks can live better," Rolle said.
This will be Rolle's fourth time running for the same seat. Rolle was appointed as the commissioner of District 2 back in 1998 by former Gov. Lawton Chiles after the late James Burke resigned under a cloud of controversy.
But even with a signed letter from Chiles indicating Rolle's appointment as the new commissioner, members of the board at that time hesitated accepting it.
Former County Commissioner Barbara M. Carey questioned county attorneys about whether Chiles had the authority to ll the vacant position.
The county attorneys said it was a right of the board.
Rolle served as commissioner of District 2 from 1998 to 2006. He would lose the next three elections to Monestime in 2010, 2014 and 2018.
Now, Rolle is back, running for the win.
Dorrin "Gov" Rolle runs for office
It was a very festive time when Rolle announced his run for office. It was his birthday.
Many people attended Rolle's birthday party. There was a host of local pastors, former elected officials including candidate for county mayor, Alex Penelas; Willis Howard; Carolyn Boyce; Gary Johnson; and Theophilus "Theo" Williams.
Boyce, a well-known community member recalled how she met Rolle and the good work that he had done in the community. She has known Rolle for years.
Rolle announced his campaign manager, Willis Howard, who isn't a novice to politics or campaign management.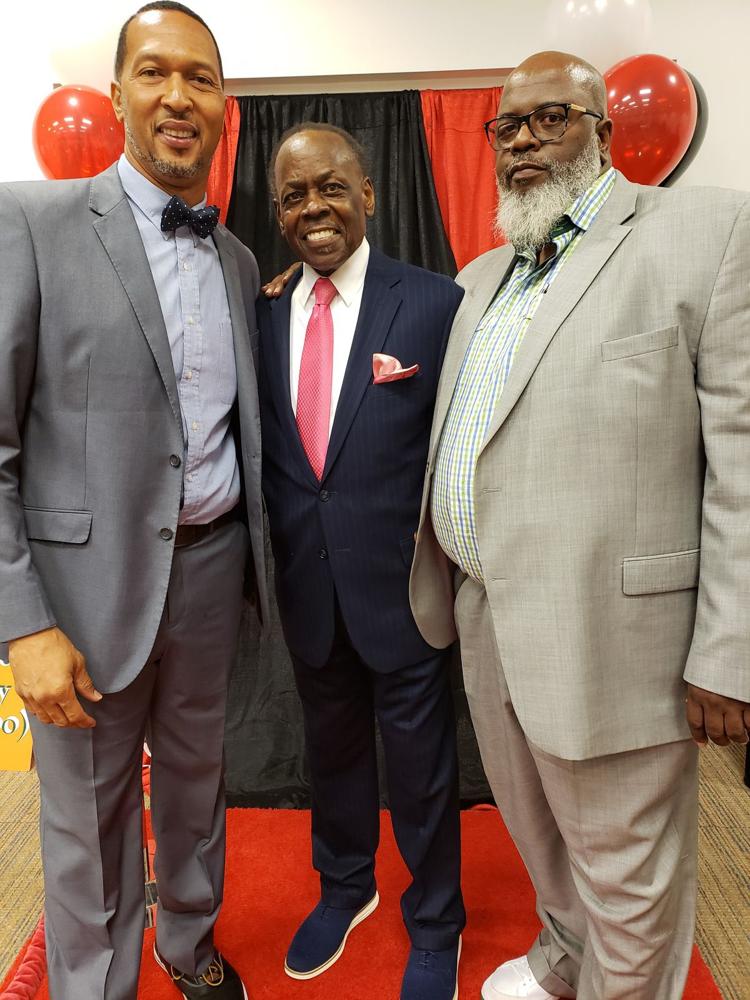 "I've been a campaign manager for 19 years," Howard says.
Howard informed the crowd that "there's still a strong base of voters who support and want Rolle back in office.
"I'm happy to be on this side of "Gov" on this go 'round to bring him back in office, said Howard. "We have a great team."
Gary Johnson, president of the local Southern Christian Leadership Conference expressed his support for Rolle.
"His methods will get things done. Rolle can smile and get a lot of things done. He's qualified for the people and produces results, not just emotions. He is the one," Johnson said.
Later, Theophilus Williams, another supporter of Rolle spoke on why he supports Rolle.
"I support Rolle because he's the one that laid the foundation," Theo said.
As the party went on, Rolle thanked his supporters for being there and reminded them why he's running.
"I'm running thanks to my family. I'm running because I just love helping people. What affects one district, affects us all. And we need somebody downtown that's going to blow the trumpet loud enough," Rolle said.