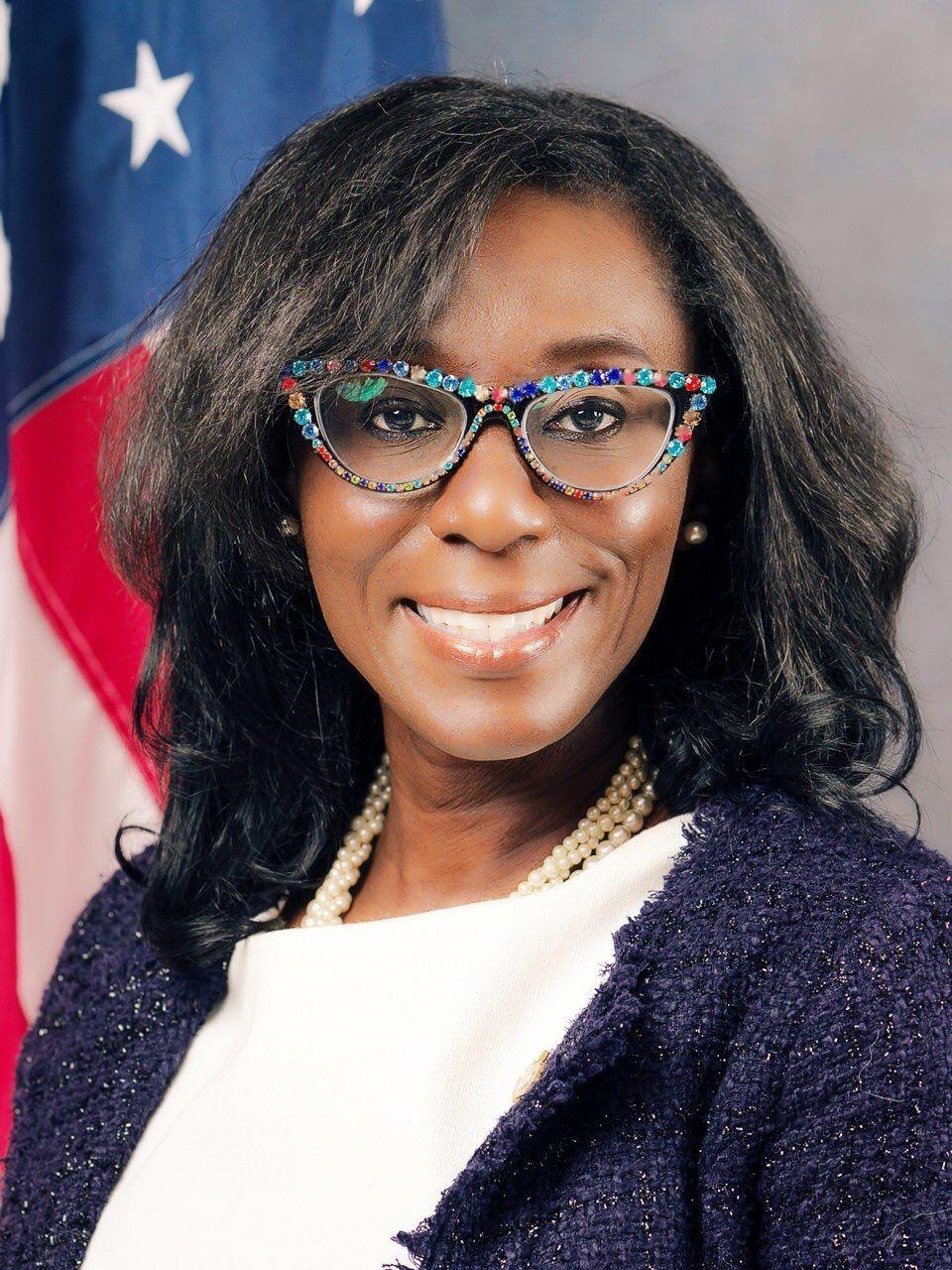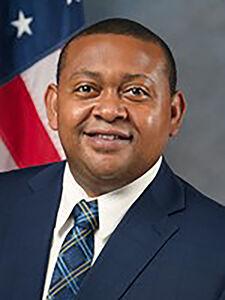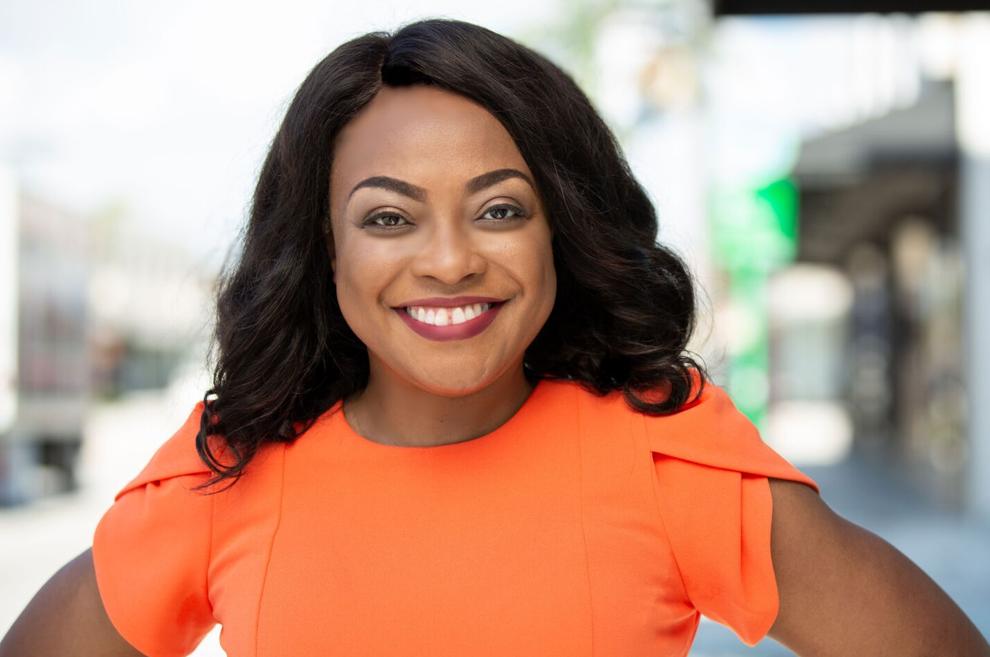 Just as Florida's record-breaking $101.5 billion budget for fiscal year 2021-22 goes into full effect, funding for appropriations projects are now being distributed to local agencies and nonprofits to support the communities they serve.
At least eight of those projects are coming to Miami-Dade County after five Black representatives and a senator fought to bring state funding into their districts during the 2021 legislative session.
Earlier this year, the Florida Legislature sifted through more than 3,000 proposed bills, some of which were withdrawn from consideration or died in subcommittees before hitting the governor's desk. A little more than 1,000 were appropriations bills, proposed laws that sets government money aside for specific funding.
Gov. Ron DeSantis used his line-item veto power to strike 150 projects, leaving $1.5 billion dollars out of the Florida state budget.
Among the vetoed bills were many appropriations projects sponsored or co-sponsored by the county's Black legislators.
The list of representatives includes District 107 Rep. Christopher Benjamin, representing parts of North Miami Beach, North Miami and the Golden Glades area; District 102 Rep. Felicia Robinson, representing constituents living in northern parts of Miami Gardens and into Broward County; and District 117 Rep. Kevin Chambliss, overseeing Richmond Heights, West Perrine, Homestead and Florida City.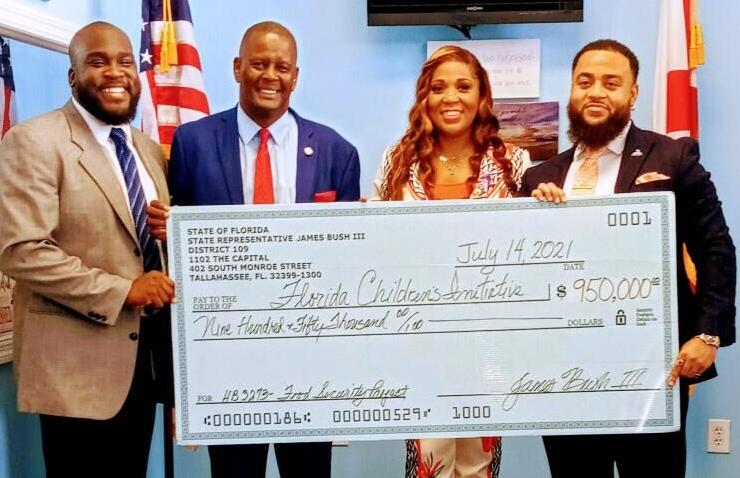 District 109 Rep. James Bush III, serving Opa-locka and Overtown, was successful in securing funding for six projects. Rep. Dotie Joseph, representing constituents living in District 108, had only two of her 15 proposed bills approved by DeSantis.
"This was a fairly fruitful season," Joseph told The Miami Times. "While the various appropriation subcommittees unanimously approved over a dozen appropriations I sponsored for organizations and local governments within the district, only four projects ultimately made it into the budget, and the governor vetoed two."
One of Joseph's sponsored bills will allocate $250,000 to the North Miami Foundation for Senior Citizens to deliver meals to elderly residents to combat malnutrition and hunger. The other bill provides $300,000 for traffic-calming measures for Horace Mann Middle School.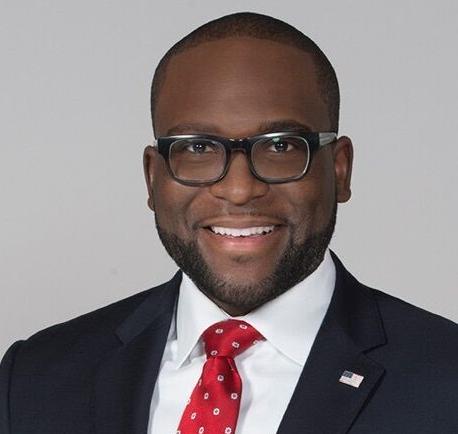 District 35 Sen. Shevrin Jones, representing parts of Miami-Dade and Broward counties, helped get four projects in Broward approved and two in Miami-Dade. The latter are bills that were filed by Bush on the House side and Jones in the Senate. Both serve the Opa-locka community.
"On our side, we worked alongside the chair of the Appropriations Committee to make sure that these bills were in the budget," said Jones.
A parks and recreation project scored $100,000 for facility improvements, which include installing fencing around parks in Opa-locka.
HB 3181, accompanied by SB 2500, appropriates funding for a new City of Opa-locka police station. Bush initially requested more than $3 billion for the project ; it was approved for about $1 million. The station is the highest-funded appropriations project sponsored by a Black representative in the county.
Due to health and safety concerns, the original Opa-locka Police Department building was shut down and employees have been relocated to another building.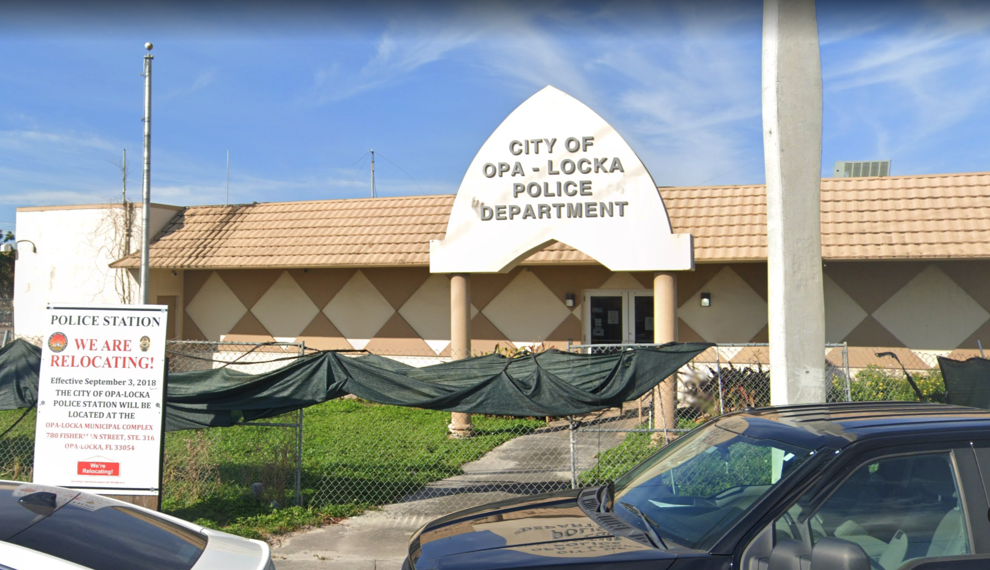 "Right now, the law enforcement officers are using the building where the Opa-locka City Commission has its offices," said Bush, explaining why the community needed a new police station. "Seniors also use that same facility. We didn't think it was appropriate to have them housed in the same facility because there are firearms going in and out of the building and that can be an issue."
Opa-locka City Manager John Pate is considering either demolishing the old building on Ali Baba Avenue to start construction or finding a new location, according to Bush.
Funding for youth & families
HB 3361, an appropriations project with the second-highest amount of funding, designates money to Overtown Youth Center (OYC).
With an operating budget of $60 million a year, OYC has met the educational and economic needs of Overtown's children for the last 18 years through developmental programming. The organization received a whopping $1 million in state funding through a bill sponsored by Bush to finance its continued efforts.
"[For] these operating budget dollars, we have to raise them through state and local appropriations or through private donors," said Alonzo Mourning, former Miami Heat power forward and OYC founder. "That's the only way we'll be able to sustain the work that we're doing. This funding will help to continue providing a tremendous amount of programs that support children and families from a holistic perspective, free of charge to the community."
The $1 million will support programming costs for the center, which include professional development training, salaries for instructors and program educators, transportation for participating children and program supplies.
OYC offers gender-specific programs for young men and women, a STEM program that follows youth through adulthood, mentoring and tutoring sessions, a parenting program that helps families battle food insecurity, housing and other economic issues, and a year-round employment opportunity that places youth seeking employment in businesses within the City of Miami.
Nearly 150 youth have already been hired this summer through the program.
OYC received appropriations funding in the sum of $3 million several years ago, a portion of which went into a current construction project that's scheduled to be completed by next year.
At the height of the pandemic last year, requested funding for OYC died in the Appropriations Committee.
"There are lots of nonprofits that come before the Legislature and ask for funding. A lot of them [may] get funding once [but] won't get it twice," said Ron Book, a lobbyist for the Mourning family and chairman of the Miami-Dade County Homeless Trust. "When you get to a seven-figure amount of funding, it's a recognition by lawmakers that this is not just important, but also a long-term investment that makes a difference. The Mourning Family Foundation, the Overtown Youth Center and Honey Shine have become a part of what the community needs to challenge statistics and reinvest in the community."
Additional legislation sponsored by Bush will dish out funding for other nonprofit entities in his district.
Filling the gaps with federal aid
A $950,000 subcontract, split evenly among the Florida Children's Initiative's five sites – including the Miami Children's Initiative in Brownsville – will go toward reducing hunger in the community.
Renewed Bethel Baptist Church in Opa-locka will receive $300,000 to compensate staff for its Renewed Minds Educational Enrichment Program, while New Horizons will get the same amount to fund an after-school and rehabilitative program at its mental health center.
"These appropriations will certainly continue to provide opportunities for our children and our youth," said Bush. "And the police department can help curtail the violence and give the adequate safety the community needs."
Reps. Bush, Benjamin, Chambliss, Joseph and Robinson, along with other representatives, co-sponsored HB 37, a piece of legislation that will create the Abandoned African-American Cemeteries Task Force. It will identify unmarked graves and work to preserve historical burial sites.
Thirty million dollars from the state budget is reserved for this project across Florida, but institutions such as historical landmarks, museums and other entities would have to apply for the funding to receive it in the form of a grant.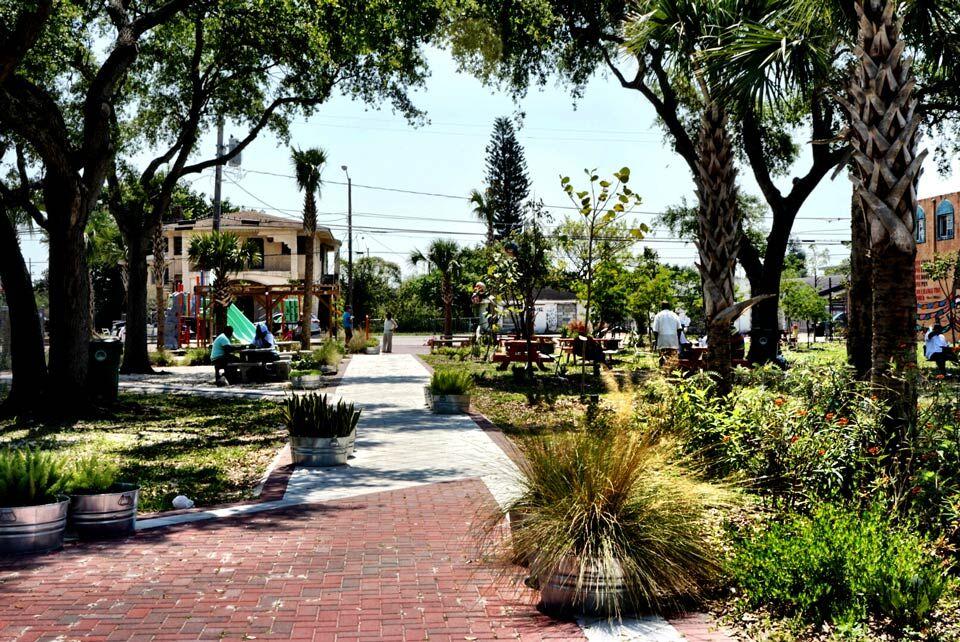 Kenneth Kilpatrick, president of the Brownsville Civic Neighborhood Association, said he plans to work with Bush to secure those dollars for the Historic Lincoln Memorial Park Cemetery, one of the oldest Black cemeteries in the county.
"In addition to [these] projects, the budget includes a number of items to improve health, education, transportation and the arts," Joseph said. "The state is poised to receive about $364 million for construction projects directly enabling work, education and health monitoring in response to the pandemic."
"We did have a successful session," said Jones, comparing his experience in the Senate this year to the 2020 legislative session when he was on the House floor. "A lot of the bills I pushed for were passed this year, just not so much of the appropriations. There was a time during the pandemic last year where the state of Florida had experienced less revenue than we had in such a short time."
Even this year, lawmakers worried about the feasibility of passing their sponsored legislation when a budget shortfall of $3.1 billion was projected during the Appropriations Budget Conference.
Thanks to the Biden administration's American Rescue Plan Act, which provided additional funding on a federal and state level, a lot more appropriations projects survived.
Still, the Black community will feel the impact of projects denied funding.
The impact of vetoed bills
Jones helped push bills that would boost Florida Memorial University's academic programming, requesting $150,000 for a girls coding program, $227,000 for the school's Social Justice Institute and $600,000 for an academic intervention center. Had they passed, those projects could have gone a long way toward helping FMU come off accreditation probation.
When asked about his reaction to getting eight bills sliced by the governor, Jones remained optimistic. He recently announced a statewide tour of 12 public state universities to begin conversations on how to bring funding into higher education institutions and support them through policy.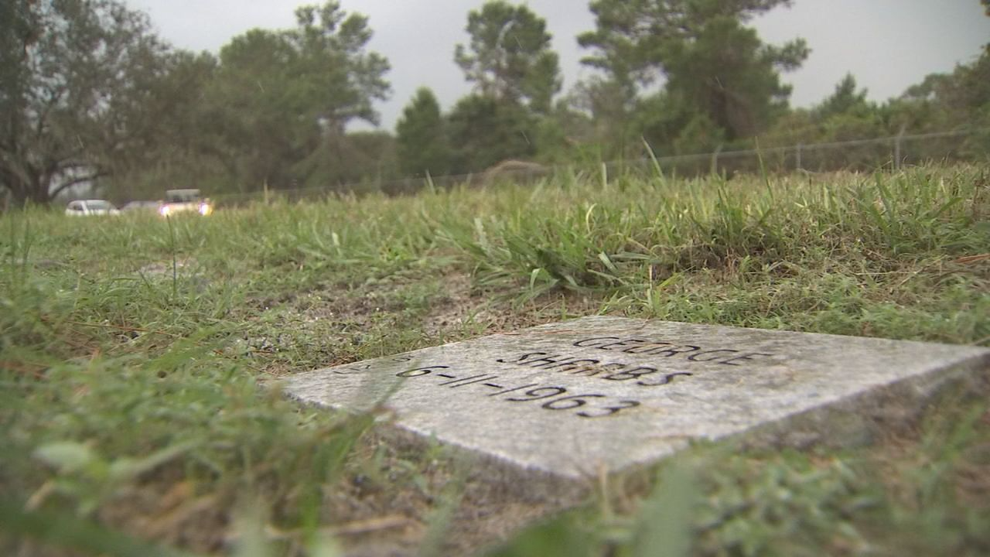 "What I have noticed since I've been in the legislature is that there are a lot of K-12 policy ideas and [aid], but very little dealing with higher education," he said, revealing a desire to present more legislation in the 2022 session to assist students at HBCUS and other universities in finding more educational and economic opportunities.
Other bills proposed by the county's Black legislators that were vetoed dealt with infrastructure, development and promoting neighborhood safety.
Chambliss proposed projects in Homestead for an automatic flushing system and a water tower pump station to meet the increasing water demand of residents in the area.
Benjamin's roadway improvement plan for drainage and road paving work on NE 153rd Street in North Miami Beach, sponsored with Rep. Joseph Geller, will not receive its requested $100,000 funding.
The Village of Biscayne Park's Emergency Operations Center requested funding to purchase and install a generator and lighting for the Ed Burke Recreation Center through Joseph's sponsored bill. It was another project vetoed by DeSantis that may immediately impact the community.
"Because infrastructure is huge in the Black community and is something we really need, I was really happy to hear that funding was approved for Miramar Drainage Improvements Phase IV," said Jones. "I think we have an obligation to beautify and fight for our communities."
"This last session was challenging but I am looking forward to getting a lot more done," said Robinson. "It was difficult to get some of my bills to the floor but I want to bring some of them back."
Despite not having the same luck as Bush in getting their appropriations projects funded through the state budget, other lawmakers are not throwing in the towel just yet.
"There is so much that is good for the District 108 and South Florida community included in the budget ... " said Joseph. "The real lifesaver came in the form of President Biden's American Rescue Plan Act (ARPA), which thankfully, helped plug some holes, particularly for education and our local governments' efforts to address pandemic shortfalls."
Like the other representatives, Jones is anticipating bringing more legislation that represents the needs of his constituents.
"The unfortunate reality is that I am the only Black senator that serves Miami-Dade County," he said, disclosing a commitment to advocating for the Black community through policy. "I am [willing to sacrifice] bipartisanship for injustice that happens in this country or in this state. And if that means getting some of my projects vetoed because I am fighting for Black people and not willing to compromise on that, then so be it."