America's school officials and parents face a new dilemma. The pandemic's devastating impact on learning has been made evident by an increase in failing grades, absenteeism and disengagement.
Remote learning has thrown countless hurdles at the reported 67% of students who have been participating in some form of virtual programming across the country. Educators have attributed poor performance to limited internet access, lack of motivation, no at-home support system and a learning model that failed to account for all learning styles.
Although student progress remains a pressing issue, the spread of COVID-19 drove many parents to prioritize online learning options, especially in the state of Florida, where cases reached more than 1.1 million in early December.
In Miami-Dade County, the school board was asked to submit an educational plan by Dec. 15 for the spring 2021 academic term. A few days before the deadline, board members met to discuss the intervention plan that would be put in place to reverse the rates at which students are backtracking using the remote learning model.
A total of 18,000 county students are falling behind and in need of intervention. Nearly 10,000 of those have achievement gaps while the remaining students are not engaging with the remote learning model.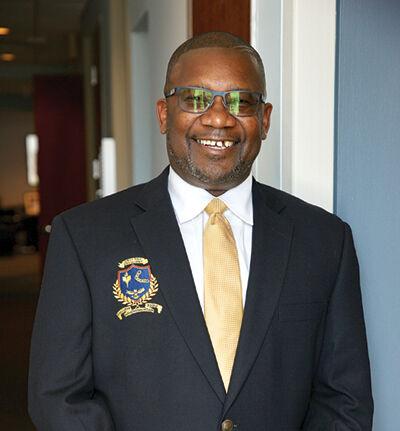 "We're trying to correct those situations where the learning environments are interrupted," said Antonio "Tony" White, first vice president of United Teachers of Dade. "Some students are more behind than they were years ago, but there could be many factors that contribute to that."
The proposed academic plan outlines seven assurances that must be met to maintain the two learning models, and ensure that students are getting the best education possible during the pandemic. They require school districts to submit monthly progress monitoring reports to parents, specify any necessary interventions that may be made and provide semester updates on the effectiveness of the intervention methods.
If students continue to display regression, they would then be required to leave the innovative learning modality for in-person instruction. Parents who disagree with a transition to in-person instruction must submit a written notice that verifies they are aware of their child's regression but wish to maintain the online learning model.
Intervention methods scheduled to be adapted into the next academic school year include additional instruction time for students falling behind in the form of Saturday Academy, Winter Break Academy and Spring Break Academy, in addition to tutoring opportunities before and after school. The 2021 Spring Intervention Plan follows a three-level tiered approach that categorizes each student based on their level of regression and areas of improvement.
Level 1 of the learning plan promotes accelerating student learning through standard support services. Students with excessive absences will be contacted by administrators to assess what issues contribute to disengagement and lack of participation. Level 2 engages with students to meet learning gaps using computer assistance software like Khan Academy, i-Ready or Math Nation. Level 3 focuses solely on students in desperate need of additional instruction time to catch up.
Educators will also receive assistance and training to navigate intervention methods that would best fit their subject area and grade-level standards. Professional development through workshops will be made available to them on an ongoing basis.
"Not everyone has the ability to thrive in an online education system," said White. "Even though some students are struggling, it's important to not dismiss the number of those who are doing exceptionally well."
Meanwhile, parents and students in New York City were in a state of limbo as they waited for government officials to decide which learning model would be best during the pandemic. Many schools jumped from in-person instruction to remote learning following trends in COVID-19 cases. Mayor Bill de Blasio announced in mid-November that schools would be shutting down again, only to reopen on Dec. 7. As of Dec. 14, de Blasio and Gov. Andrew Cuomo revealed that the state should prepare for another shutdown, should cases continue to surge.
Unlike New York City's, Miami-Dade's education plan promotes continuous learning to avoid further disrupting the learning process for students during the pandemic. The county is scheduled to follow the same educational plan to which parents opted in via a survey distributed last summer.
According to The Associated Press, schools from Houston to New Mexico and even South Carolina have also seen an increase in the number of failing grades students took home on their report cards. Things got so bad that educators and administrators in Charleston, South Carolina, began considering giving students 50s as opposed to marking zeros, which are known to have a detrimental impact on grade point averages.
Failure rates in Houston for the first grading period nearly doubled to 42%, compared to the 20% reported last year.
As the nation struggles to meet current educational needs, Alberto Carvalho, Miami-Dade County superintendent of schools, is counting on Gov. Ron DeSantis to prioritize educators and school staff in receiving the coronavirus vaccine, which made landfall in the state on Monday.