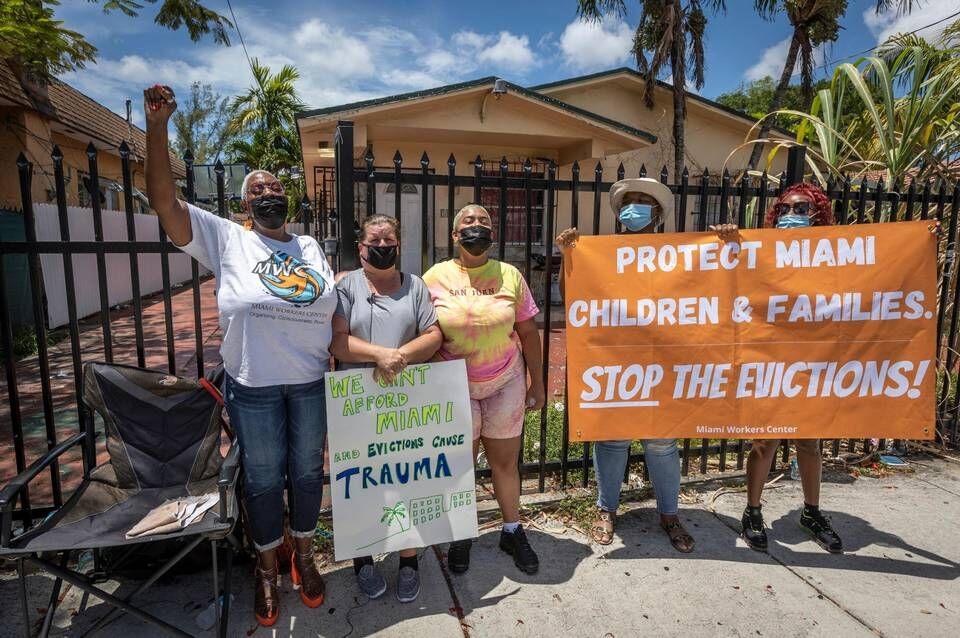 The sudden partial collapse of Champlain Towers South in Surfside, Fla., last month sent shockwaves through the greater Miami community and has pushed outdated building codes, poor maintenance and landlord negligence into the national conversation. But in Miami-Dade, where a majority of people rent, these conversations are anything but new, especially in Black communities. South Florida tenants are "fed up" with landlords' abuses of power and demanding justice – and hoping that their grievances won't fall on deaf ears.
Miami Workers Center (MWC), a membership advocacy organization whose work includes addressing tenants' rights, launched a campaign for a tenant bill of rights, a policy package meant to reinforce and expand renter protections in the county.
Santra Denis, MWC's executive director, explained how widespread the issue of tenant abuse is in Miami.
"There are multiple people, coming from multiple buildings, that say they're experiencing the same conditions, issues and harassment," she said.
With close to 300 members and tenants from dozens of buildings involved, the MWC serves as a hub to organize and find support.
"We make sure that we bring them into the space because a big issue that we find is that people feel isolated, and they think they're the only ones who are experiencing the abuse," Denis said.
Subpar living conditions
Delayed repairs, vermin infestations, leaks, structural issues and noise complaints are common within residential rental buildings in Black communities, according to the MWC, and these issues and the attendant concerns raised by tenants are often ignored.
Independent housing and tenants' rights organizations are largely the only places where renters can find resources and support.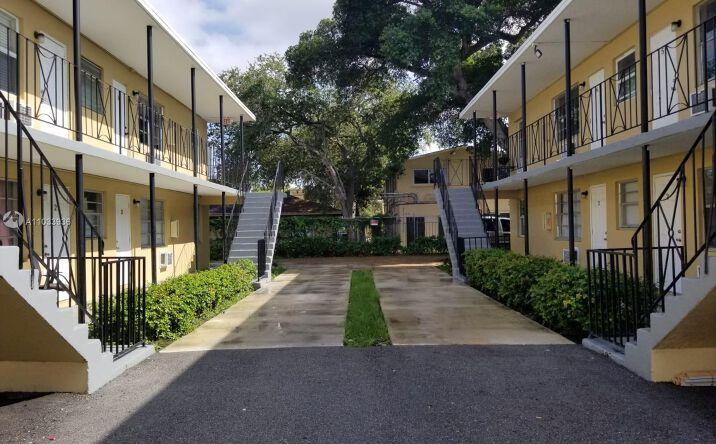 Residents of New Arena Apartments in Overtown say that poor conditions are what drove them to the MWC. Informed by their lived experiences, some of the policy demands in the proposed tenant bill of rights – presented to the county commission last week – are geared toward protecting renters from abuse involving building conditions.
One of the group's demands is to require landlords to inform tenants of their rights and disclose any past issues with their properties. Many individuals enter into leasing agreements without knowing their rights, or that the property had issues with mold and infestations in the past. This policy would remedy these instances, according to the MWC. Another demand is giving tenants the green light to conduct necessary repairs and deduct that cost from their rental payments.
Proposing legislation informed by tenants who have actually been subjected to subpar living conditions was important to the leaders at the MWC.
"For us, it's not just about having good ideas that we come up with really quickly. It's very much about centering tenants in every single thing that we do, because we believe that those closest to the problem should be leading in developing the solutions," said Zaina Alsous, MWC's organizing and advocacy manager.
Alsous also emphasized that although more people are paying attention now because of the Surfside tragedy, tenants across Miami-Dade have always needed these protections.
"We were working on this campaign well before the tragedy at Surfside, but what [it] demonstrated is just what tenants across Miami have been saying for years, which is that right now they have property owners who are not being held accountable to the standard that is necessary to keep our communities safe," she said.
Evictions & displacement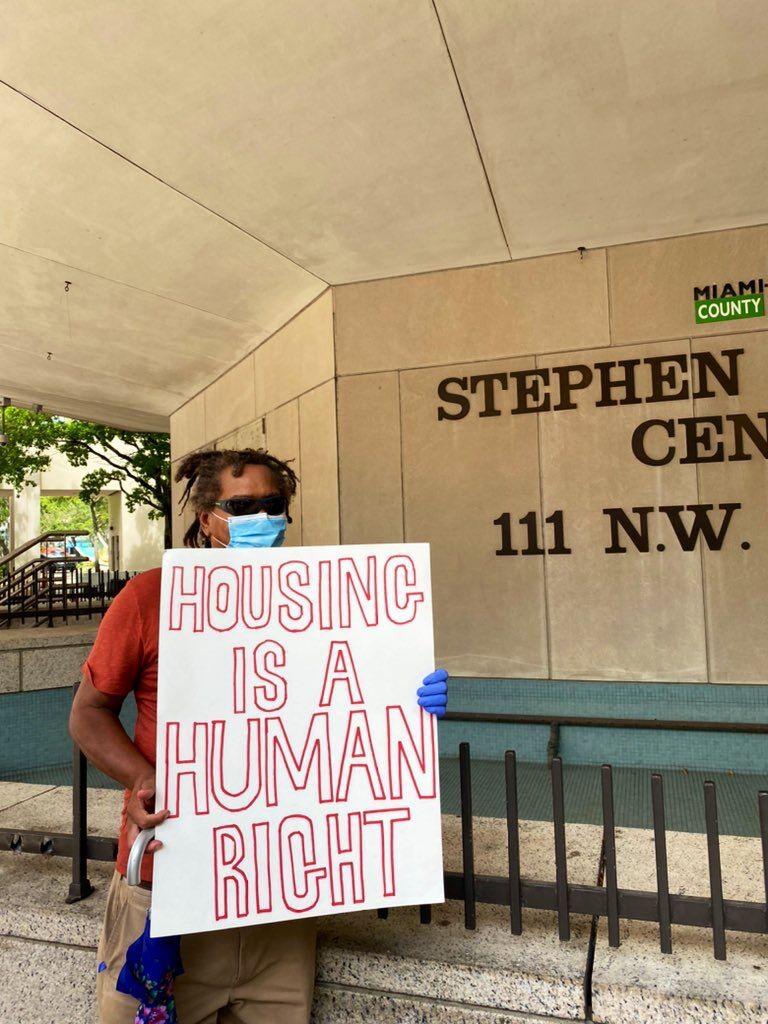 According to the Center on Budget Policy Priorities, 1 in 5 renter households with children owe back rent, and 24% of Black renters are behind on their payments.
Additionally, 1 in 20 renters in Miami-Dade's Black neighborhoods has faced a pandemic-era eviction, according to the MWC. With the Centers for Disease Control and Prevention's eviction moratorium expiring July 31, more evictions are to be expected and many fear an even deeper housing crisis.
Black women are more than twice as likely to have evictions filed against them, according to a May 2021 report by the National Women's Law Center. Having an eviction on one's record can result in blacklisting, as many landlords will not consider lease applicants with a prior eviction filing, and that can lead to homelessness.
All of these issues encompass a widespread and urgent crisis, according to the MWC. "Thousands" of tenants are being pushed out of their communities, which is what the tenant bill of rights also aims to address.
The organization has demanded the establishment of an "Office of the Tenant Advocate," or county and city staff solely dedicated to ensuring fair tenant treatment. The MWC believes that although there are existing tenant protections, a new office dedicated to enforcing them would reduce the number of people living in unsafe conditions, illegal evictions, discrimination and harassment.
Other policy demands include the ban of discrimination based on prior evictions, and county staff dedicated to investigating claims of tenant discrimination in general.
Tenants of Regency Pointe Apartments in West Little River were especially involved with the anti-discrimination policies in the tenant bill of rights. Many of them organized after being subjected to discrimination by the apartment's property manager.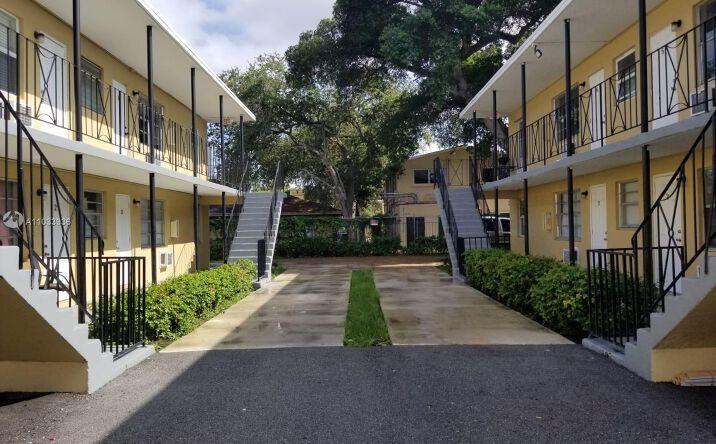 Another reform tenants are demanding is the right to counsel during eviction hearings, much like individuals who face criminal charges. According to the American Civil Liberties Union (ACLU), 90% of landlords are represented by legal counsel in eviction hearings, but fewer than 10% of tenants have representation, oftentimes skewing the outcome in favor of the former.
A tenant's right to counsel would be especially helpful now, in light of post-Surfside "mass evictions" that are taking place in the county.
Nowhere to go
All 140 tenants of the Hamilton on the Bay apartment building had their leases terminated in mid-May, with the owners of the property citing "extensive repairs" that needed to be completed without tenants living on-site as the cause. The 37-year-old building, located in Edgewater, sustained structural damage from Hurricane Irma in 2017, according to its owners.
Despite several news outlets labeling the terminations as evictions, tenants will not have their credit records scarred, as they would be by actual eviction filings. The lease terminations are legally classified as a breach of contract, on the side of the building owners.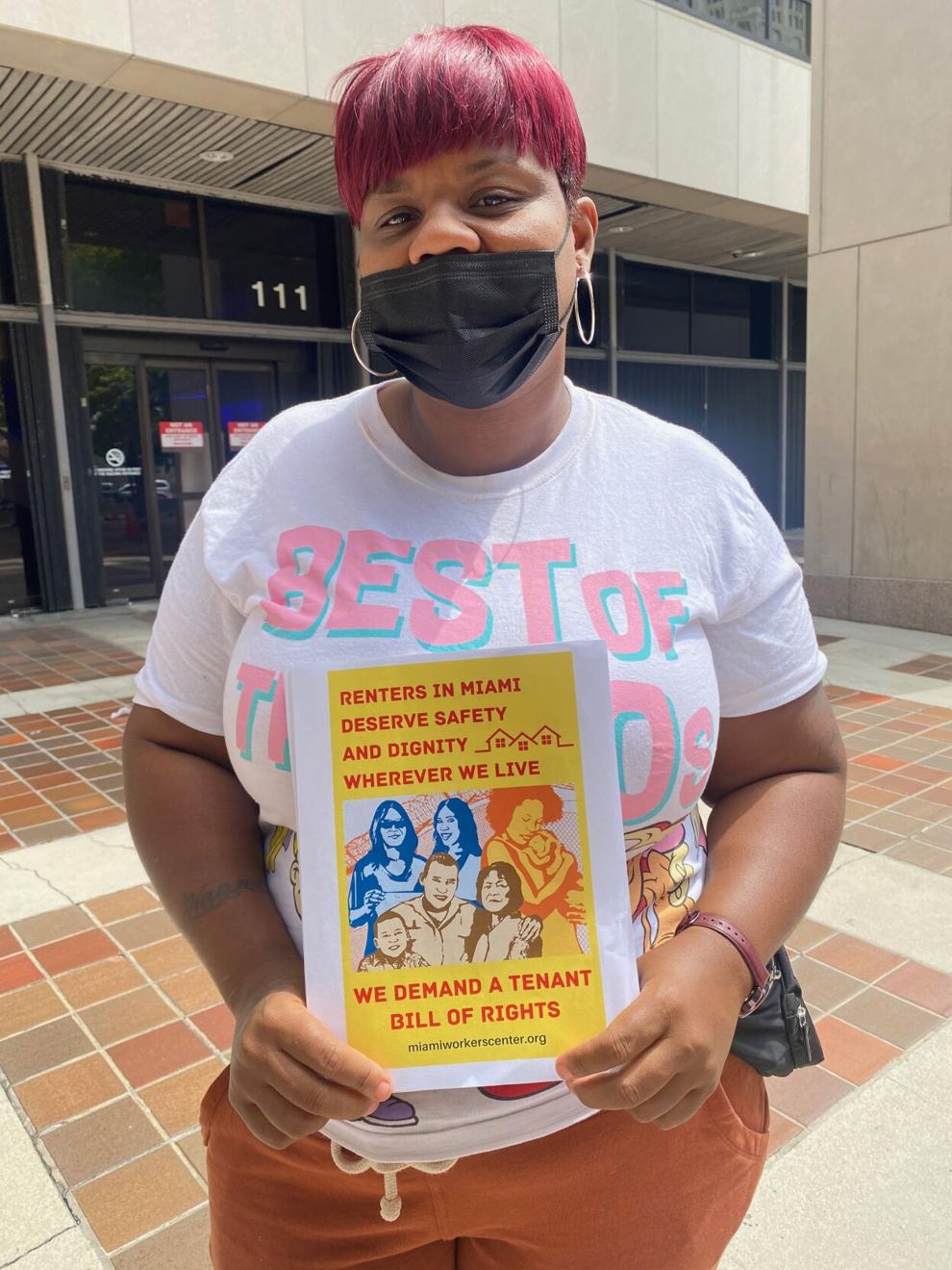 Residents originally had until July 16 to move out of their units. Now, after major backlash and intervention from local lawmakers, that date has been pushed back to Sept. 16, giving them more much-needed time to find new places to live. For the well-to-do residents of Hamilton on the Bay, this wouldn't be a problem under normal circumstances. However, amid one of the tightest rental markets in Miami, many are having a hard time finding something comparable in the area.
"I'm basically looking from Coral Gables all the way up to Aventura in terms of the expanse of Miami," said Michael Ramsey, a retired, Black American resident of Hamilton on the Bay. "I'm starting to get a little scared, really because I've submitted three (apartment) applications, and I haven't gotten an apartment yet."
Some residents are seeking damages to be paid by the building's owners, AIMCO, a Dallas-based company. David Winker, a lawyer representing Hamilton on the Bay residents, spoke in front of the City of Miami Commission last week asking its members to look into post-Surfside mass evictions.
"Commissioners, we're all capitalists here," Winker said. "A landlord has every right to come into our community, buy a building and then evict every single tenant. But they must do it in accordance with the law. These residents are the canary in the coal mine. Post-Surfside mass evictions are going to be a reality and we need legislation that ensures that building owners participate in the costs of their conduct."
Commissioner Ken Russell said his office would look into the issue.
From affluent to underserved communities, renters are facing some of the same issues. With minority communities continuing to bear the brunt of much of the county's tenant abuse, the MWC continues to underscore why local governmental reform is necessary.
Vivian Smith, a Liberty City resident and member of the MWC, said that the policy demands outlined in the tenant bill of rights would make a difference for someone like her.
"People should know what I went through as a single mom," she said. "I struggled trying to pay rent down here. It seemed like every time I went to pay, in the span of three months I was right back out the door, sleeping in my car with my girls, nowhere to go ... Now I'm at the point where I can actually be a part of something that will make history. We need this."
Organizers at the MWC said they've already met with county commissioners, and are in talks about what to do next.