Miami was founded on July 28, 1896. Several things regarding its coming into existence are still shrouded in mystery, including exactly how many people then living on the frontier near the ocean actually voted in favor of incorporation.
While Miami suffered through the vile and shameful years of slavery and segregation – like every other city in the South – a number of Black men were recruited to vote, which they did. Thus, Miami became a city without ever having first been a town or village. The question, though, is how many people actually cast a vote that day? The answer: We really don't know.
Documented records show either 343, 345 or 347 males voted that day, with the majority of them favoring incorporation. There is no question that Black voters played an important part in the establishing Miami's cityhood.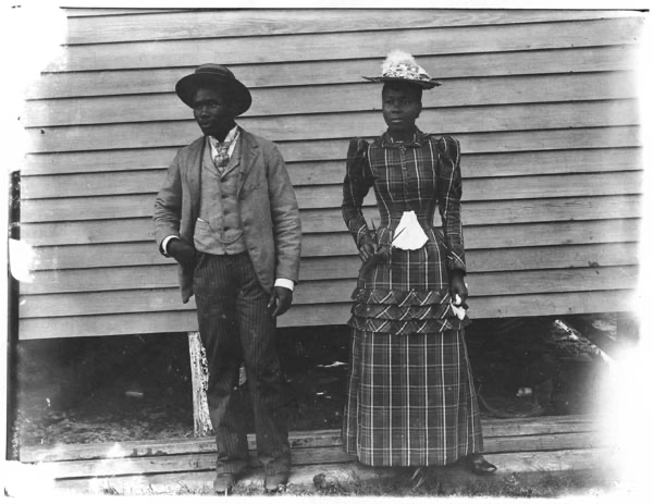 Coconut Grove, founded as much by Black Bahamians as by whites, already existed, at least in name, when Miami came into being. The earliest recorded documents indicate Bahamians have been here since the late 1870s. In fact, it wasn't too long after Miami's birth that "the Grove" was separately incorporated and remained the Village of Coconut Grove until it was subsumed by the city.
Thus began the marvelous and utterly incredible history of greater Miami's Black community which, regrettably, is very underacknowledged.
Early contributions & 'Colored Town'
In its early years, the county stretched from Stuart, in today's Martin County, to the present south county line – two miles north of Jewfish Creek. The geographic distance of far southeast Florida from the remainder of the country was immense. The area was unreachable by anything other than boats or horse-drawn vehicles on dirt roads that were barely passable. South Florida was indeed a frontier, one that would soon change.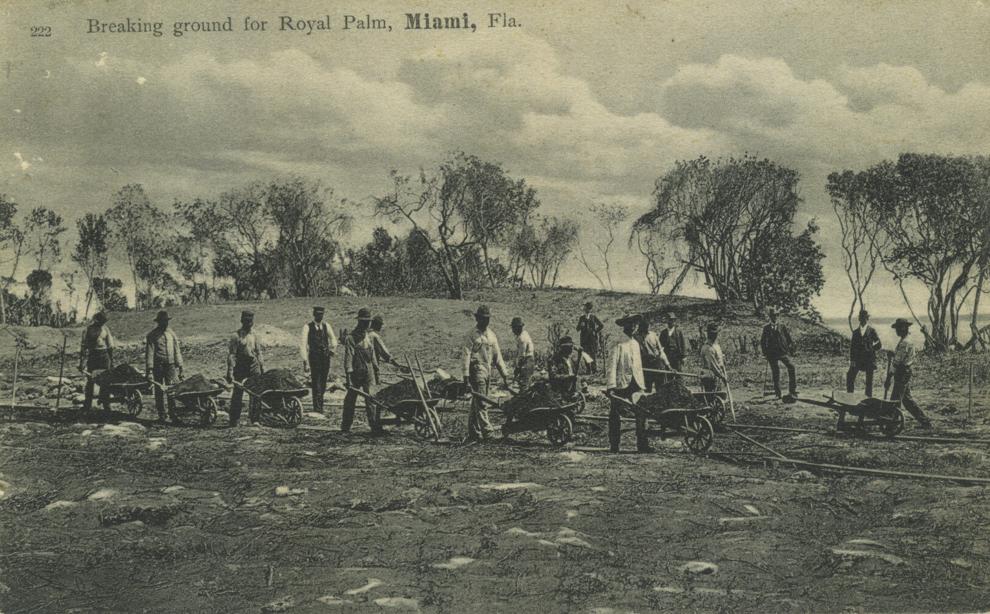 As part of an agreement between Henry Flagler, William and Mary Brickell, and Julia Tuttle to extend Flagler's railroad to the shores of Biscayne Bay, the mutually agreed upon contract included his promise to build a great hotel in the area, to be positioned on the north bank of the Miami River. That construction would not have been successful without the participation of many Black laborers.
Shortly after Miami's incorporation, Ebenezer Woodbury Franklin Stirrup emigrated from the Bahamas and purchased a tract of land in Coconut Grove. The house he built at 3242 Charles Ave. is reportedly the second-oldest house in Miami. The Bramson Archive holds Stirrup's 1940 state and county property tax receipt, issued by then tax collector Hayes Wood, for the payment of said taxes in the amount of $23.40.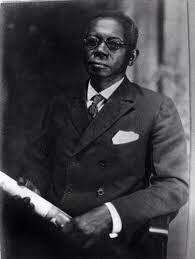 Another of the great, early Black Miamians was D.A. Dorsey, for whom NW Third Avenue parallel to Interstate-95 in downtown Miami is named.
From a number of sources, we know that Dorsey came from Georgia to work as a carpenter on the Florida East Coast Railway shortly after it reached Miami. He almost immediately recognized that his fellow workers were in need of decent housing. This led him to purchase land in "Colored Town," later known as Overtown, which he developed into affordable housing for railway employees.
Through years of reinvestment and entrepreneurship, Dorsey became Miami's first Black millionaire. He owned property in Miami-Dade County – including the land on which downtown Miami's Burdines department store was built – Broward County, Cuba and the Bahamas. He later built the Dorsey Hotel, the first Black-owned hotel in the city, and founded the first Black bank. Dorsey even bought and sold present-day Fisher Island.
He sold land to establish Miami's first park for Black residents, and donated land for its first Black library and Dorsey High School, now D.A. Dorsey Technical College. Today, the D.A. Dorsey house at 250 NW 9th St. is listed on the U.S. National Register of Historic Places and is owned by The Black Archives History & Research Foundation of South Florida.
Present-day notables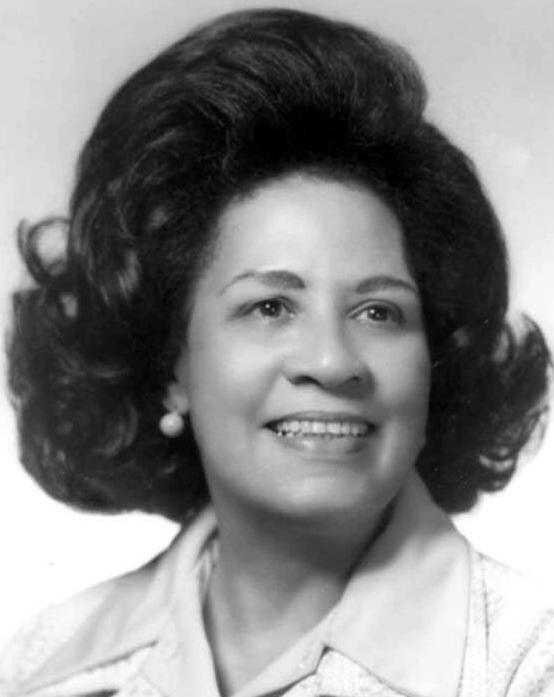 There is, of course, a nearly inexhaustible list of Black Americans who have contributed unfailingly, unflinchingly and generously to the greater Miami community. That list includes its first Black policeman, firefighter, doctor and nurse, as well as many others who have made invaluable contributions to the Magic City.
Others like Gwen Cherry, Florida's first Black woman lawyer and state legislator, and the founder of the National Association of Black Women Attorneys; Athalie Range, the first Black Miami City commissioner and the first woman – and Black person – to head a Florida state agency; and Dewey Knight, the first Black county department director and a deputy county manager.
Many more should be enumerated, but two in particular must be mentioned – Garth C. Reeves Sr. and Marvin Dunn.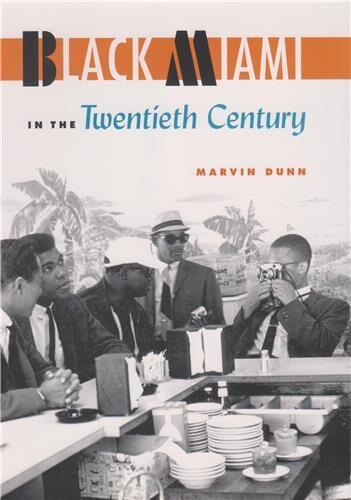 Reeves took the helm of The Miami Times – which eventually came to be called "the conscience of the community" – in 1970, after the death of his father, the paper's founder. In the darkest of times, during World War II, segregation, the years following the Civil Rights Act of 1964 and thereafter, Reeves – and his son and grandson after him – became the voice of Black Miami. Reeves, who died at the age of 100 in 2019, received many loving and heartfelt tributes from other notable community stakeholders upon his passing.
"He was a warrior for the community and he was always fighting with his pen trying to make things right," said Dorothy Jenkins Fields, the founder of the Black Archives, History and Research Foundation of South Florida. "He was not afraid and he was not intimidated. He was dedicated to uplifting the race and he was not afraid to throw rocks and show his hands to get the power structure's attention to the difficulties and the inequalities facing the Black community. He dedicated his life to that."
Said then Miami-Dade County Commission Chairwoman Audrey M. Edmondson, "He was a true pillar and trailblazer for the African American community."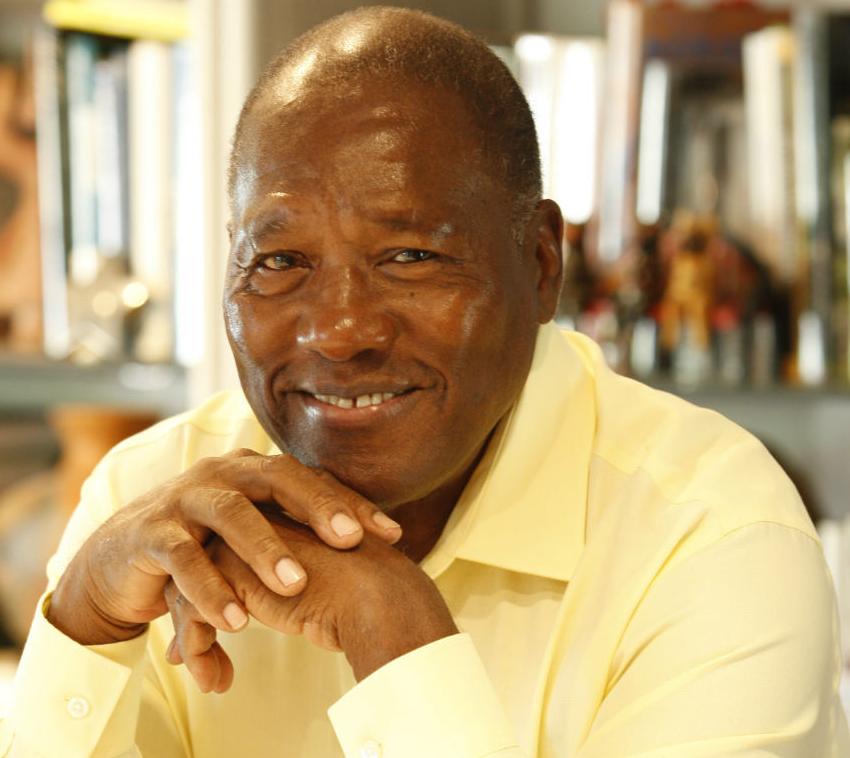 Dunn, who holds a doctorate in community psychology and a 34-year professorship at Florida International University, is another "pillar of light" in Miami. He has spent close to a lifetime researching the history of Miami's Black citizens, chronicled in his book "Black Miami in the Twentieth Century." He has written a number of other equally significant tomes, and is currently working on the restoration of Rosewood, Fla., one of several Black communities wiped out by racists in the early to mid-20th century. His dedication to and love for the community are boundless, and he remains an active participant in programs that help expand understanding of fellowship, decency and equality.
Desegregation & Black beachgoers
Miami has long been known as a sunny, warm-weather destination, but Jim Crow laws barred its Black residents from enjoying the paradise in their own backyard, including Miami Beach, eventual site of what was the de facto desegregation of area hotels.
Many people believe Dave Levinson, owner of the Algiers Hotel on Collins Avenue, was the first to break the color barrier, as early as 1956 or '57. Ben Novack, then the owner of the Fontainebleau Hotel, also played a role, though he was forced into it.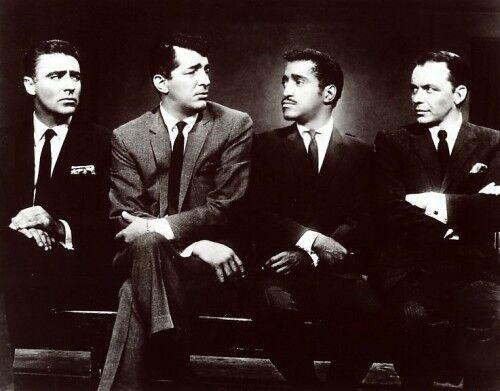 According to the story, when Novack contracted with Hollywood's famed Rat Pack – Frank Sinatra, Dean Martin, Sammy Davis Jr., Peter Lawford and Joey Bishop – to perform in the hotel's LaRonde Room nightclub, Sinatra was told by the hotelier that while he and "the boys" could stay in the Fontainebleau, Davis would have to sleep in "Colored Town," as Black entertainers of the time generally did – frequently at the Sir John Hotel on NW 2nd Avenue. Sinatra apparently went "ballistic" and told Novack in no uncertain terms, "that ain't gonna happen, Ben," and went on to state clearly that "Sammy stays here, with us, or we're outta here." Novack relented, and from that time on, Black headline performers stayed at the hotel.
It took several more years before Miami's beaches were desegregated. Until then, "Colored Only" Virginia Key Beach provided surf and sand for Black Miamians. A sign on Rickenbacker Causeway heralding the beach's location bore those words, which reflected language posted on the city's trolley cars (and later buses) that transported Black domestic workers and hotel staff.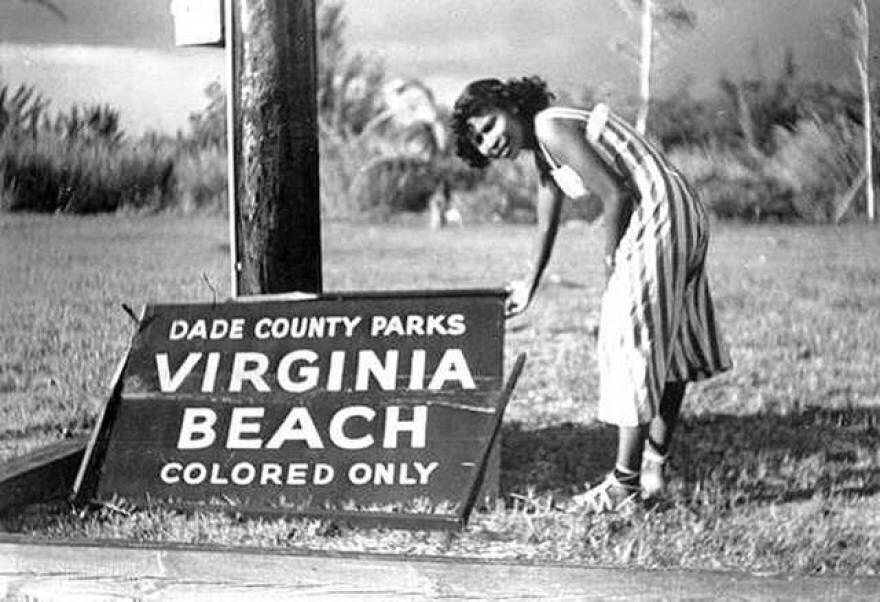 While the history of Black Miami is – as noted in numerous articles as well as in Dunn's fine books – certainly riddled with less than savory and tragically unjust events, there are also a great number of moments when "good came to the fore." May that ever and always continue to be.
Seth H. Bramson is adjunct professor of history and historian-in-residence at Barry University. The lifelong Miamian is also the company historian of the Florida East Coast Railway, a prolific Florida history book author and the country's senior collector of Floridiana and Florida East Coast Railway, Florida transportation and Miami memorabilia.