A week after the initial shock of police throwing pepper balls into crowds of partygoers just hours after a state of emergency was declared and an 8 p.m. curfew imposed, community leaders are coming together to address Miami Beach's unruly spring breakers and what can be done to avoid similar tensions ahead of Memorial Day weekend.
Last week, officials pushed back on charges that racism is to blame for the police response in Miami Beach at a Miami-Dade Community Relations Board meeting, citing spring break management to be a behavioral issue, not a race issue.
"I am a Black, proud female officer. I work for a noble profession and I'm very proud of that," said Miami Beach Neighborhood Resource Officer Deborah Martineau, who called the spring break antics shameful. "I've had to work very hard for the past 15 years to build the trust in the community.
"This behavior is inappropriate, it is unacceptable and it will not be tolerated. We will – I will – and my colleagues will, police the bad behavior. Not your race, not ethnicity – bad behavior. The citizens, the businesses and the tourists that come here and act appropriately and be on our beautiful Miami Beach, we welcome you. Students that come for spring break that act accordingly, we welcome you with open arms, so please do not come to Miami Beach and think it is appropriate to act on that [bad] behavior," she added.
"What's driving our arrests … is bad behavior. Period," said Wayne Jones, Miami Beach deputy police chief. "Unlike past spring breaks, we are seeing a crowd that is more aggressive, more anti-law enforcement. We're arresting more people and we're taking more guns off the street."
Beach Police said they have made more than 1,050 citywide arrests and seized at least 102 firearms since spring break began in February. More than half of the people arrested are from out of state.
The scenes on South Beach have made national headlines. One woman, 24-year-old Christine Englehardt from Pennsylvania, was found dead on March 18 in her hotel room after police say she was drugged and raped by two tourists. On March 21, approximately 500 people gathered in the streets blocking roads, burglarizing, vandalizing cars, drinking alcohol and smoking marijuana, according to a police report. A 30-year-old spring breaker from Indiana, Jovan Washington, is facing multiple charges, including inciting a riot and violating curfew by playing music from a speaker that night and "enticing those around to engage in unruly behavior," the police charge stated.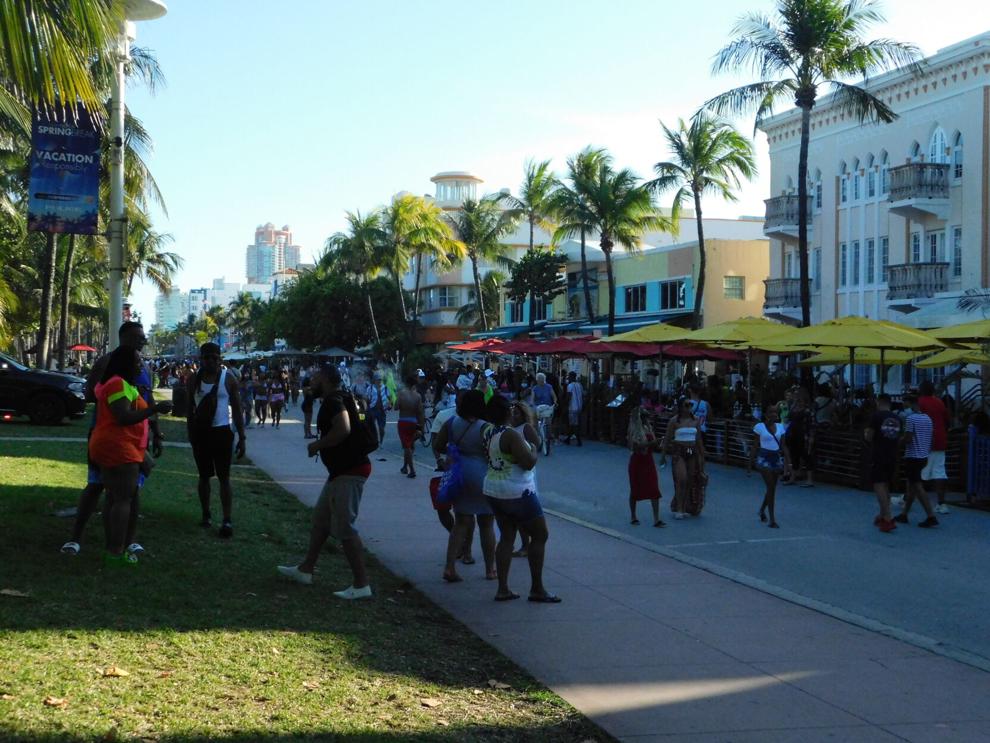 "Either we create the sort of activation to give people something to do … or we sort of promote, unintentionally, the spread of COVID," Jones said.
During the meeting, emphasis was placed on planning future spring break programming to give visitors things to do, but offering special events seems likely to attract more visitors.
Miami-Dade Mayor Daniella Levine Cava, who described Miami Beach's [situation] as "a great sadness," suggested creating and spreading programming countywide to keep crowds away from just one limited area in the future.
"We need to make sure that there are activities that can diffuse the tension and I believe that people are beginning to settle down and that there are activities that are supporting people to have a good time and not be part of some of the unfortunate violent incidents that have occurred," she said. "Crowding is definitely a problem, so we need to really try to disperse people so that they're not right on top of each other, for health reasons as well as safety."
Daniella Pierre, president of the Miami-Dade chapter of the NAACP, noted that the organization has been meeting with Miami Beach leaders like Mayor Dan Gelber and Chief of Police Richard Clements, and offering help for the upcoming Memorial Day weekend, which attracts large Black crowds due to Urban Beach Week. The local NAACP has previously called on Miami Beach to tone down the aggressive response towards spring breakers.
"Everyone has a right to visit Miami Beach," she said. "We are here to work proactively to devise a plan for weekends where we already know that we're going to attract large crowds … Whatever we need to do, so that we can be partners in programming ethnic and culturally sound events on Miami Beach."
With its party reputation, large spring break crowds are not foreign to Miami Beach every year, but more visitors swarmed South Beach this year due to Florida being fully open for business ahead of other states across the country, which is still in the grips of the pandemic. It appears Miami Beach stands apart from other cities in the state because spring breakers have not been discouraged from visiting, unlike Fort Lauderdale, which has discouraged spring break crowds for decades, after white students overran its beaches and caused excessive damage.
Rozeta Mahboubi, Broward chapter director of the Florida Restaurant & Lodging Association, said restaurants and hotels in Broward County have noticed a lot of families coming down for spring break this year. Businesses also have not been reporting negative stories of damage, partying or chaos.
"There's so much pent-up travel demand from people being inside for so long; we're seeing people come down for different occasions like small weddings or just to spend some time with family elsewhere. As vaccines increase and the number of cases decrease, we're hopeful that we'll see more people," she said.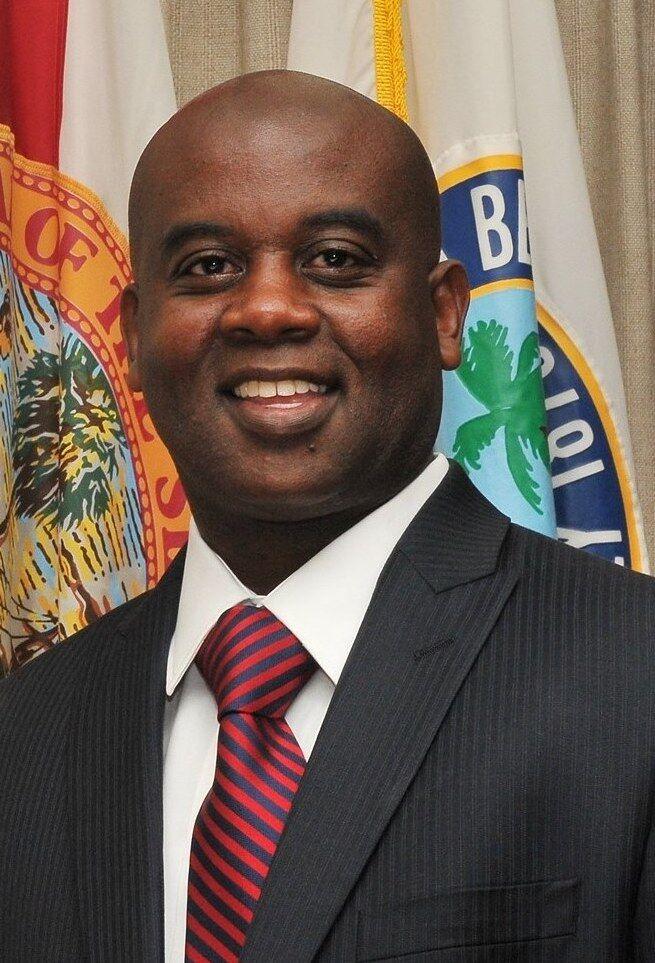 "We have more people this year, but a lot of that has to do with the fact that we're a year removed from the pandemic, people are ready to get out of their houses and are ready to travel," said Daytona Beach's Black mayor, Derrick Henry. Similar to cities in Broward, Daytona Beach's spring break differs from Miami's mayhem.
This time last year, Henry was discouraging all visitors from coming to Daytona Beach, but it was due to the pandemic. Aside from Bike Week, an annual 10-day motorcycle rally that occurred this year from March 5-14, he said the city is not holding any events to encourage people to visit. Permits were issued to allow bars, restaurants and shops to temporarily open during the biking event, but were limited to 60% indoor occupancy.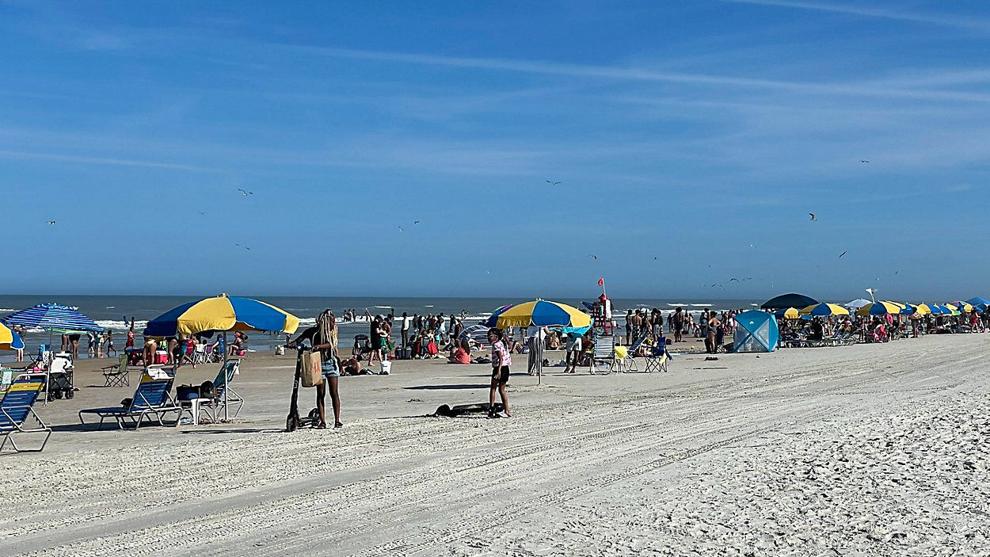 Although the decision has been up to Gov. Ron DeSantis to leave Florida businesses open, Henry said Daytona Beach is doing what it can to discourage large gatherings and enforce mask-wearing.
"We're a city that welcomes all sorts of people, so I enjoy and welcome bikers, race fans, we're the home of Black college reunions for years, so we respect everyone's right to visit and pretty much enjoy most of our visitors," he said.
Daytona Beach is home to Bethune-Cookman University, which canceled spring break this year, as did Florida International University, University of Florida and Florida State. Action is taken to maintain safety during the pandemic – students travel elsewhere, potentially contract the virus and return to campus to spread the infection.
Instead of canceling spring break, some universities have rescheduled it. UCF, the largest university by enrollment in Florida, rescheduled spring break this year from March to April and will move to remote instruction the following week for students returning from the break to ensure a safe semester.
University of Central Florida spokesperson Heather Smith explained that the university has been communicating with students throughout the pandemic about safe behavior and COVID-19 protocols, but, "as far as any communications that have been spring break specific, I'm not aware of anything that's been tailored to any type of geographic region or guideline," she said. "That's not something we would ordinarily do."
Upon a return to normalcy, all colleges and universities will eventually resume to normal spring breaks. Will that bring more wild beachside scenes? In an interview with CNN, Gelber said college students are not the issue, but adults looking to let loose in one of the few states fully open during this time.
"I don't think these are college kids," he said. "I think there are very few places that are open as we have been and our state has been open."
"I can sympathize with [Gelber] and I actually quoted him when he said, 'You're coming here to go out and go crazy, go someplace else,'" said Henry. "I understand his feelings and I know what it's like. We both are tourism destinations and you don't want to discourage people, but now it's clearly not the time."