More than 200 new COVID-19 vaccination sites were announced late last week, most of them in commercial pharmacies and grocery stores. On the surface, it appears to be a step in the right direction toward more widespread accessibility, but it's impossible not to notice the massive service gap facing Miami-Dade's Black community, particularly resulting from the joint CVS Health and Gov. Ron DeSantis rollout.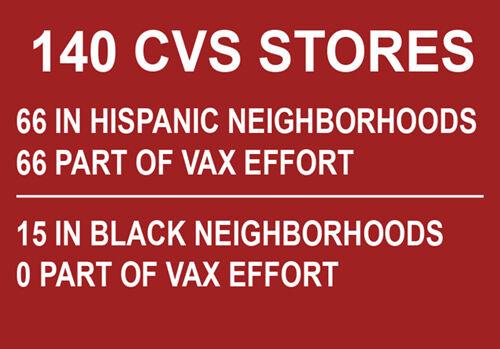 There are 140 total CVS drugstores in Miami-Dade. The locations where vaccines will be offered – announced by DeSantis at a Hialeah Navarro Discount Pharmacy – are 31 Navarro pharmacies (owned by CVS) and 35 CVS y más locations, along with one unnamed traditional CVS. All of the 66 stores are located in communities with high concentrations of Hispanic residents. Only two of them serve sizable Black populations – Navarro at 13250 Biscayne Blvd. in North Miami (34% Black) and CVS y más at 24799 SW 112th Ave. in Homestead (27.8% Black).
Seventy-seven traditional pharmacies in CVS' Miami-area footprint were excluded from the initiative, four of them in neighborhoods that are more than 50% Black. They are located at 19800 NW 2nd Ave. in Miami Gardens – in Miami-Dade County Commission Vice Chairman Oliver Gilbert's district – and three in County Commissioner Jean Monestime's district, at 735 NW 119th St. in North Miami, 600 NE 128th St., also in North Miami, and 16550 NE 6th Ave. in North Miami Beach.
Eleven of the excluded sites lie in neighborhoods that are 27-47% Black. Of those 11, five are in Gilbert's district at 850 Ives Dairy Rd., 13250 Biscayne Blvd., 5601 NW 183rd St., 3700 NW 199th St. and 4700 NW 183rd St. Two are located in County Commissioner Keon Hardemon's district at 591 NE 79th St. and 3401 North Miami Ave. inside a Target in The Shops at Midtown. Three are in Commissioner Sally Heyman's district at 11890 Biscayne Blvd., 14075 Biscayne Blvd., and 1825 NE 185th St. The last is at 24799 SW 112th Ave. in Homestead, in Commissioner Danielle Cohen Higgins' District 8.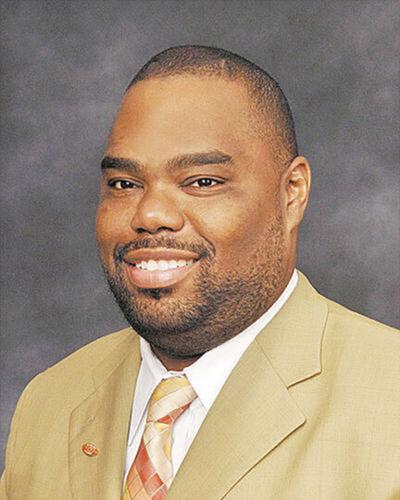 "How disrespectful is that? When you think about the fact that there are CVS [stores] that lie within the Black community, and know that those particular sites will not get the vaccine ... it really is just a slap in the face to so many folks who regularly use CVS. A corporate decision was made to exclude them. ... It's disturbing," said Dwight Bullard, former state legislator and current president of the South Dade NAACP branch.
Choosing his words carefully when speaking to The Miami Times, Gilbert said, "I think we need to have a system that actually delivers the vaccine to all communities ... We don't have that right now."
He concluded by saying that a new system for choosing vaccine sites should be implemented that is inclusive of both private and public providers. Six of the excluded CVS locations with Black populations ranging from 27-82% are in his district.
According to CVS spokeswoman Tara Burke, stores offering the vaccine are selected in accordance with population density, demographics and the CDC's "social vulnerability index" with "the goal of reaching the most in need." She said the layouts of individual stores are also looked at with those best fitting the criteria of a "vaccination clinic" being selected.
Burke's statement doesn't ring true when you consider that vaccination disparities in Miami-Dade are known and well documented. Black Americans are receiving the COVID-19 vaccine at a lower rate than other groups and have higher rates of infection and death. Black urban communities are also more densely populated than more affluent, white and Hispanic suburbs.
Did CVS cherry-pick the Hispanic Navarro and CVS y más stores themselves, or did DeSantis have a hand in it?
"We partner very closely with the governor on all our efforts pertaining to vaccines," Burke noted.
Meanwhile, the governor's office had a different interpretation of events. "The sites opening through CVS are part of the federal retail pharmacy program. While the state approves retail pharmacy partnerships, it does not dictate the location of each site," said DeSantis press secretary, Cody McCloud.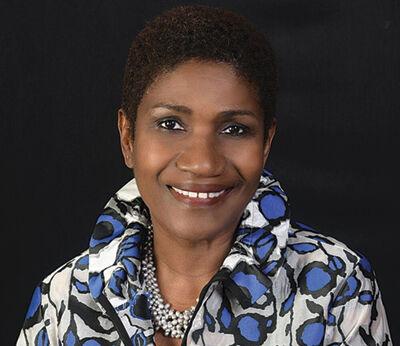 Gepsie Metellus, executive director of Sant La Haitian Neighborhood Center, was critical of the expansion.
"My first tendency is to say, you know, the vaccines are not being produced as fast as we need them. Supply chain kinds of issues," she said. "But a part of me is also saying, this feels too familiar. It feels like neglect. It feels like we're a second thought. It feels like our communities are not being valued."
Sant La is one of the organizations working with Jackson Health System to get Miami's Haitian community vaccinated. Jackson has partnered with several churches, community centers, sororities and fraternities in efforts to raise vaccination rates among Black seniors.
"I've got to say, Jackson is trying," Metellus said. "I'd like to see the governor make a statement that tells all of Florida, 'Listen, I want to be sure that this vaccine is accessible to the most vulnerable communities, including Black and brown populations.'"
"I am disappointed that the three CVS pharmacies located in District 2 that remain in the store footprint are not part of the vaccination plan," Monestime said. "There has to be a long, hard look taken at the methods that are being employed and who those methods are meant to serve."
Hardemon's office cited the need to review additional information regarding the CVS locations before making a comment.
Last Thursday, DeSantis announced a total of six new vaccination sites for "underserved" communities in Broward, Duval, Leon, Miami-Dade and Osceola counties. Miami-Dade got two of them – a parking lot in Overtown and another site in Oak Grove Park – a far cry from the 66 CVS-owned pharmacies offering vaccines targeting Hispanics.
When we reached State Rep. James Bush, he said he isn't trying to "defend anyone," but is in regular communication with the governor about equitable ways to expand vaccine access in his district.
This isn't the first time questions have been raised about DeSantis' vaccine rollout.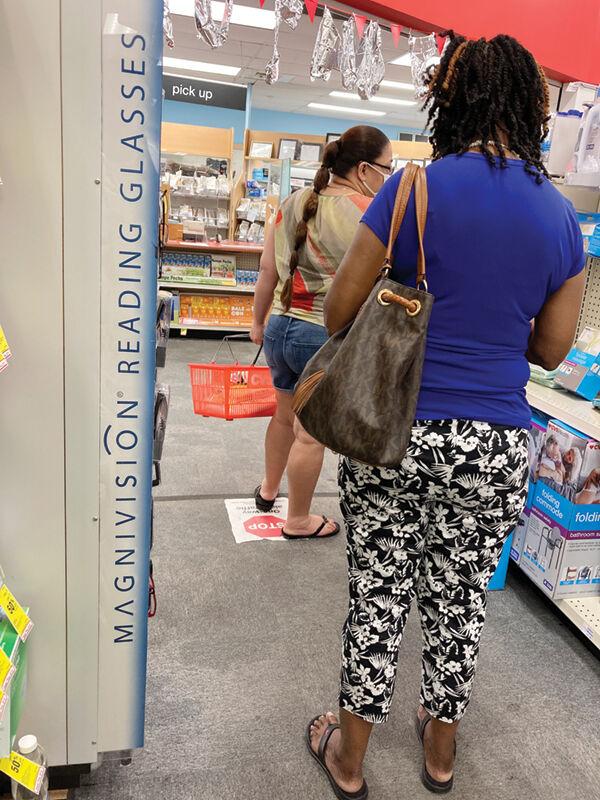 Rep. Charlie Crist, D-Fla., asked the U.S. Department of Justice to investigate DeSantis last week, alleging that the governor "is establishing vaccine distribution and administration sites in select locations to benefit political allies and donors, over the needs of higher-risk communities."
Florida's agriculture commissioner, Nikki Fried, also accused DeSantis of playing favorites. First reported by CNBC, Fried sent a letter to U.S. House officials Monday, saying her office "received frequent complaints regarding the unequal distribution of vaccines."
On Feb. 19, CVS posted a news release announcing its community-based strategy to address potential inequities related to COVID-19 vaccine access in vulnerable communities. Disseminated from its corporate headquarters in Rhode Island, the news release stated that "In communities where COVID-19 vaccines are currently available at CVS Pharmacy locations, the company is working to help ensure Black and Hispanic patients have equitable access to appointments."
Karen S. Lynch, CVS Health president and CEO, was quoted as saying, "We are committed to reaching people of color and underserved communities to ensure health equity as we work to vaccinate all Americans."
Perhaps she's not informed of the inequities her company has created in Miami-Dade County.
Other commercial chains have cast much wider nets.
Publix announced last week that shots would be available at all 136 of its stores in Miami-Dade and Broward.
Winn-Dixie announced that 24 stores across the state would begin offering the vaccine, to "reach even more underserved communities." Two of the locations are in Miami-Dade at 1150 NW 54th St. in Liberty City and 1155 NW 11th St. in Miami.
Lastly, two Miami-Dade Walmart stores, one in Hialeah and the other in Miami Gardens, started offering vaccine appointments last Friday.
To schedule a COVID-19 vaccine appointment at Winn-Dixie, visit winndixie.com/pharmacy/covid-vaccine. To schedule through Publix, visit publix.com/covid-vaccine/florida. For Walmart, visit walmart.com/covidvaccine.
In other news out of Tallahassee, DeSantis issued an executive order Friday saying anyone under 65 with a medical condition can get the vaccine through doctor's offices and pharmacies. Previously, hospitals were the only sites allowed to vaccinate people under age 65. The state hasn't given any guidance on what proof those individuals will have to show to receive a vaccine.
Miami Times staff writer Johania Charles contributed to this report.