Facing rising fears of summer violence, President Joe Biden has embarked on a political high-wire act, trying to balance his strong backing for law enforcement with the police reform movement championed by many of his supporters.
On Monday, Biden met at the White House with urban leaders – including Eric Adams, the heavy favorite to be the next mayor of New York City – about increased shootings, as Democrats warily watch a surge across the nation. Though limited to what can be done at the federal level, Biden promised to support efforts on the ground to combat crime.
"We know when we utilize trusted community members and encourage more community policing, we can intervene before the violence erupts," the president said.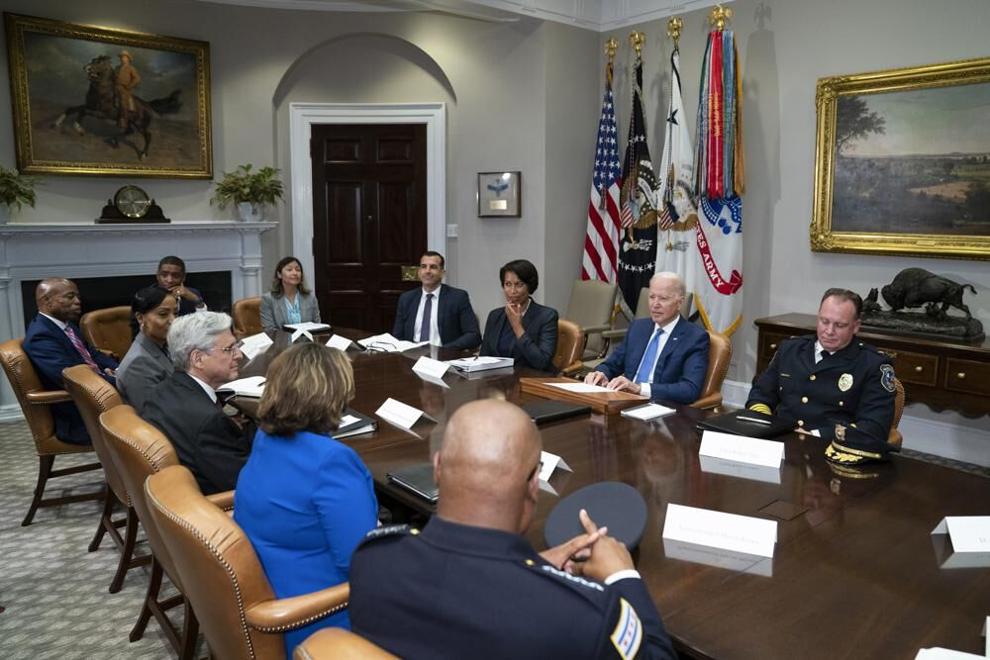 The meeting was the second in just three weeks, underscoring the political concern crime has become for Democrats as they look to protect their thin margins in Congress. Big-city mayors and lawmakers have sounded the alarm on the rise in crime, believed to be partly fueled by the destabilizing forces of the pandemic, and polls suggest it is an increasing matter of concern for many Americans.
White House aides believe that Biden, with his long legislative record on crime as a former senator, is not easy to paint as soft on the issue. And the president has been clear that he is opposed to the "defund the police" movement, which has been effectively used against some Democrats to paint them as anti-law enforcement.
At the same time, Biden has also tried to boost progressives' efforts to reform policing and has backed a bill that, after initial promise, has stalled in the Senate.
While combating crime and reforming the police don't inherently have to be at odds, the two efforts have been increasingly billed that way. And the presence in the White House meeting of Adams, who doesn't face general election voters until November, was symbolic of the administration's effort to find a middle ground.
A rise in shootings as New York City began to emerge from the pandemic helped propel a late charge for Adams, a Black former police captain who rejects defund-the-police talk. 
Adams, the current Brooklyn Borough president, said, "Other communities are waking up to an alarm clock" while minority communities are "waking up to gunshots, and this president said 'This is not good.'"
Biden recently announced new efforts to stem the tide of violence, but the federal government is limited in what it can do to help localities reduce the spike. His plan focuses on providing funding to cities that need more police, offering community support and cracking down on gun violence and illegal firearms.