An effort is underway to get Miami-Dade County Public School students and school staff vaccinated.
The partnership between M-DCPS and Miami-Dade County was announced late last week at Jackson Senior High School, one of several schools offering the COVID-19 vaccine.
Following the CDC authorization of the Pfizer vaccine for children ages 12-15 years old, adolescents 12 and older as well as their parents and families also will be eligible to receive the vaccine at M-DCPS sites as well as any Miami-Dade County-run vaccination site.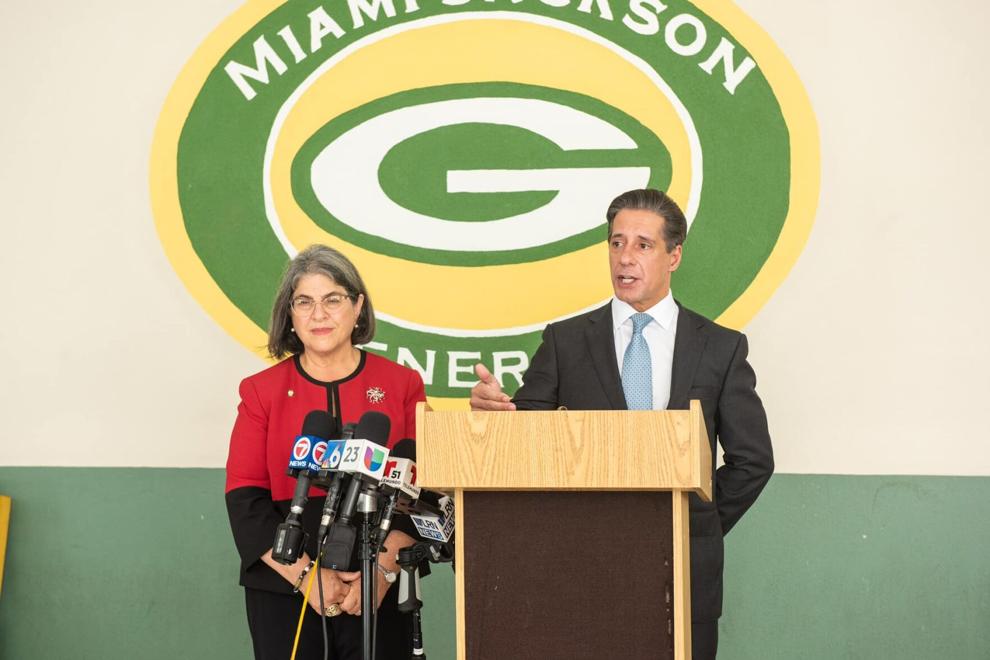 "When we vaccinate teachers, school staff, families and young people, our schools can get back to normal and we can all get back to doing the things we love, with the people we love," said Levine Cava.
"The M-DCPS family extends far beyond our students and employees. Making the vaccine available at several of our schools, to all those who are eligible, has been a priority of this school board that will help protect our entire community," added Carvalho.
M-DCPS locations will provide the Pfizer vaccine to all adults and eligible young people as per current federal authorization guidelines. Anyone under the age of 18 must be accompanied by a parent or guardian to receive the vaccine. A COVID-19 screening and consent form may be downloaded at FloridaHealthCovid19.gov.
The next available vaccination dates at school sites are as follows:
Thursday, May 20, noon – 8 p.m.
·      North Miami Senior High School, 13110 NE 8th Ave., North Miami, FL 33161
·      Miami Jackson Senior High School, 1751 NW 36th St., Miami, FL 33142
·      Miami Sunset Senior High School, 13125 SW 72nd St., Miami, FL 33183
·      Hialeah Gardens Senior High School, 11700 Hialeah Gardens Blvd., Hialeah Gardens, FL 33018
Saturday, May 22, 9 a.m. – 5 p.m.
·      North Miami Senior High School, 13110 NE 8th Ave., North Miami, FL 33161
·      Miami Jackson Senior High School, 1751 NW 36th St., Miami, FL 33142
·      Miami Sunset Senior High School, 13125 SW 72nd St., Miami, FL 33183
·      Homestead Senior High School, 2351 SE 12th Ave., Homestead, FL 33035
·      Robert Morgan Educational Center, 18180 SW 122nd Ave., Miami, FL 33177
·      Hialeah Gardens Senior High School, 11700 Hialeah Gardens Blvd., Hialeah Gardens, FL 33018