A campaign using music and art to inspire and energize voters will reach across Miami-Dade County this Saturday, Oct. 24.
"Vote the Future," a youth-led and youth-inspired collaborative effort with Overtown Youth Center and more than 40 Miami-Dade organizations – including Lotus House, Camillus House and Chapman Partnership – will bring a rich array of music and performances to 14 early voting sites across the county to attract voters to historically low-turnout precincts. The events take place on the first Vote Early Day, a national initiative to boost voting this election season.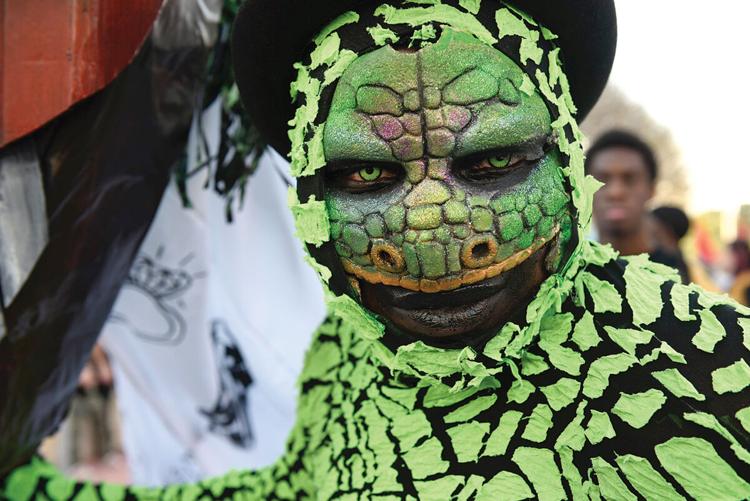 Festivities will include "Miami Vote Float," featuring six decorated trucks transformed into flamboyant mobile stages for some of Miami's top music, dance, theater and cirque artists performing at early voting sites in Liberty City, Miami Gardens, North Miami, Little Haiti, Coconut Grove and Homestead from noon to 6 p.m. on Saturday.
The floats will also bring the artists into surrounding neighborhoods, stopping for the performers to entertain and encourage community members to vote. DJs will entertain on-site at eight other early polling locations.
At the Caleb Center in Liberty City, Miami Vote Float will kick off with a squad from the legendary marching band at Northwestern Senior High School. (A quartet from rival Booker T. Washington High School marching band will join the DJ at an Overtown early voting site.) Vote Float will continue with hip-hop/R&B artist Dyna Edyne Singer, The Dawn and Nad Pitt. The North Dade Regional Library in Miami Gardens will feature rapper Lotus Hill, singer-songwriter Cynfully Sweet, and more.
The Lemon City Library polling site in Little Haiti will feature legendary drag queen and performing personality Adora (Danilo de la Torre) together with performance and visual artist David Rohn in "Mr. and Mrs. Candidate," an extravagantly costumed tableau satirizing and celebrating American politics. Actor/comedian Jeff Quintana and actor/musician Ryan Bauta will improvise songs on the spot inspired by people's responses to the question of why voting matters. DJ Bort, a mainstay of Miami's underground dance music scene, will spin his mix of electronic, urban and Latin grooves.
Forty buses are being dispatched around the county to bring people to early voting sites. All artists and participants will practice masking, social distancing and other precautionary pandemic practices.
Vote the Future began in April by leading nearly 200 youth in civic engagement that resulted in 1,600 people registering to vote. The project has continued to meaningfully involve young people. Youth from Miami Bridge youth crisis centers, Bridge to Hope and Achieve Miami have made VOTE banners and helped decorate floats.
Barry University stored float vehicles while they were being decorated; the school's students are volunteering on the project. The University of Miami School of Education and Human Development is also supporting the effort with a special livestream event Saturday.