Optimism for transformational funding for the nation's historically Black colleges was running high after the Biden administration included $45 billion for the schools in its massive multitrillion dollar spending plan.
That outlook quickly soured as the funding became ensnared in Democratic infighting over the size of the economic package and what it should cover. The latest iteration of the bill includes just $2 billion that can go toward educational programs and infrastructure for Black colleges, and even that amount would be reduced to competitive grant funding rather than direct allocations.
That's especially disappointing for many smaller, private historically Black colleges that don't have the endowments as their larger and more well-known peers. They often struggle to upgrade their campuses and programs, hurting their ability to attract students.
The Biden administration's original $3.5 trillion proposal called for sending at least $45 billion to Black colleges and other minority-serving institutions to update their research programs, create incubators to help students innovate and help traditionally underserved populations.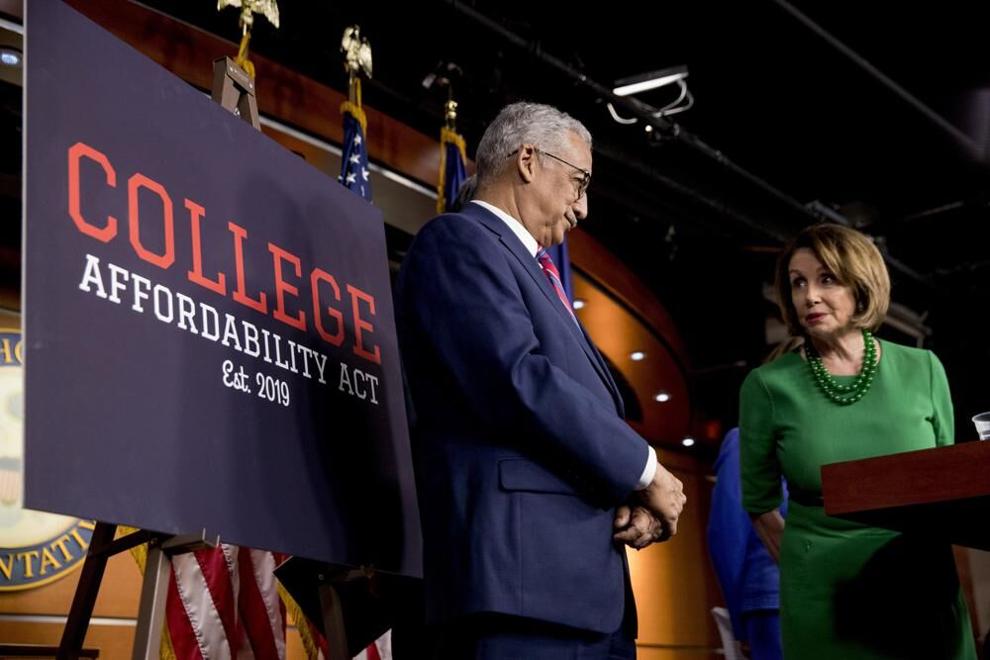 But Democratic Rep. Bobby Scott of Virginia, who leads the U.S. House education committee, said historically Black colleges have received unprecedented levels of federal funding over the past two years, more than they have in the past decade combined. That includes $1.6 billion under the Democrats' American Rescue Plan passed earlier this year.
The money has allowed them to pursue initiatives such as cancelling student debt during the COVID-19 pandemic.
Scott, a member of the Congressional Black Caucus, said the draft bill also includes $27 billion for student aid at Black colleges and other institutions serving racial minorities. Still, he acknowledged the need for more funding.
"We'd like to do as much as we can," Scott said. "I'm not satisfied. I'm not satisfied with anything in the budget that's within our jurisdiction."
Scott said the Department of Education had committed to ensuring the grant program contained in the current bill would be structured so similar colleges would be competing with each other. It's a way to prevent larger ones with robust grant-writing departments from edging out smaller schools.
That's important to address vast differences between the colleges. The Associated Press analysis of enrollment and endowment data found wide disparities among the 102 historically Black colleges and universities, and a further divide between private and public institutions. Federal data, for example, showed that 11 HBCUs had endowments worth less than $1,000 per pupil in the 2018-19 school year while nine had endowments worth more than $50,000 per pupil.
In general, Black colleges have lacked the fundraising ability of other universities. The cumulative endowment for all historical Black colleges through 2019 was a little more than $3.9 billion, about the same as the endowment for just the University of Minnesota. Advocates said the funding struggles and the role the colleges have played historically is why long-term federal assistance is needed.
Harry L. Williams, president of the Thurgood Marshall College Fund, which represents public HBCUs, was surprised and disappointed by the reduced allocation for Black colleges in the latest Democratic economic plan, which likely will be trimmed to around $2 trillion. He also said they should not be lumped in with other institutions serving racial minorities, which he said can include many large state universities.
Black colleges have a unique history, needs and financial challenges, Williams said.
Kevin Cosby, president of Simmons College of Kentucky in Louisville, agrees.
"To mix them with minority-serving institutions, which are are not historic institutions that do not have the legacy of historic discrimination, is not right," he said. "Historically Black colleges and universities should be separated as a protected class of institutions because, like the Black community, our experience in the United States of America is a unique experience."