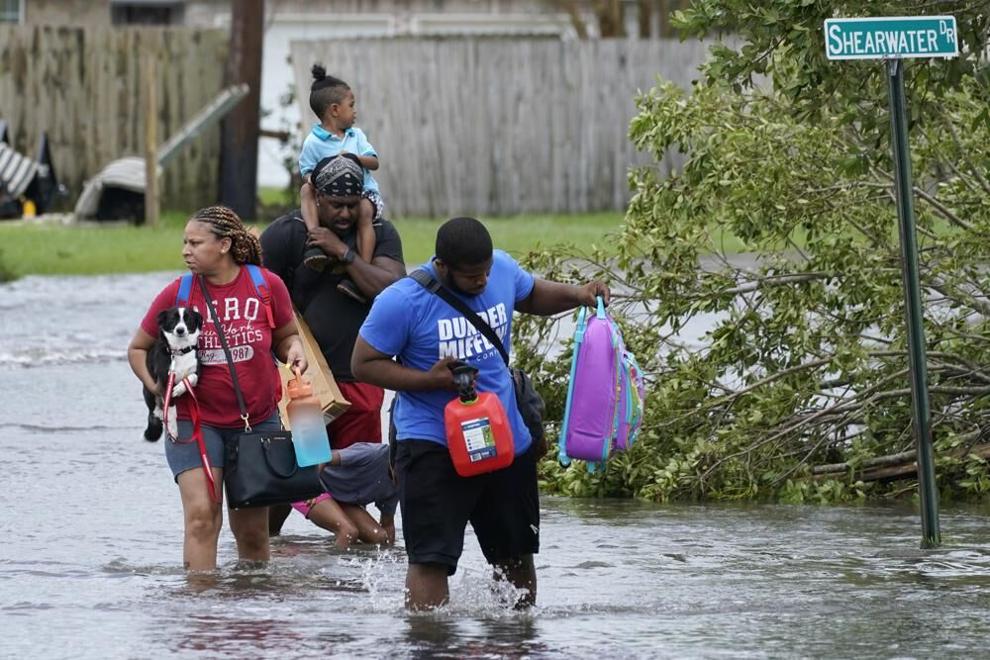 The levees, floodwalls and floodgates that protect New Orleans held up against Hurricane Ida's fury, passing their toughest test since the federal government spent $14.5 billion to upgrade a system that catastrophically failed when Hurricane Katrina struck 16 years ago to the day.
But strengthening the flood protection system in New Orleans couldn't spare some neighboring communities from Ida's destructive storm surge. 
Rescuers in boats, helicopters and high-water trucks brought hundreds of people trapped by Ida's floodwaters to safety Monday as utility repair crews rushed in, after the furious storm swamped the Louisiana coast and ravaged the electrical grid in the stifling, late-summer heat.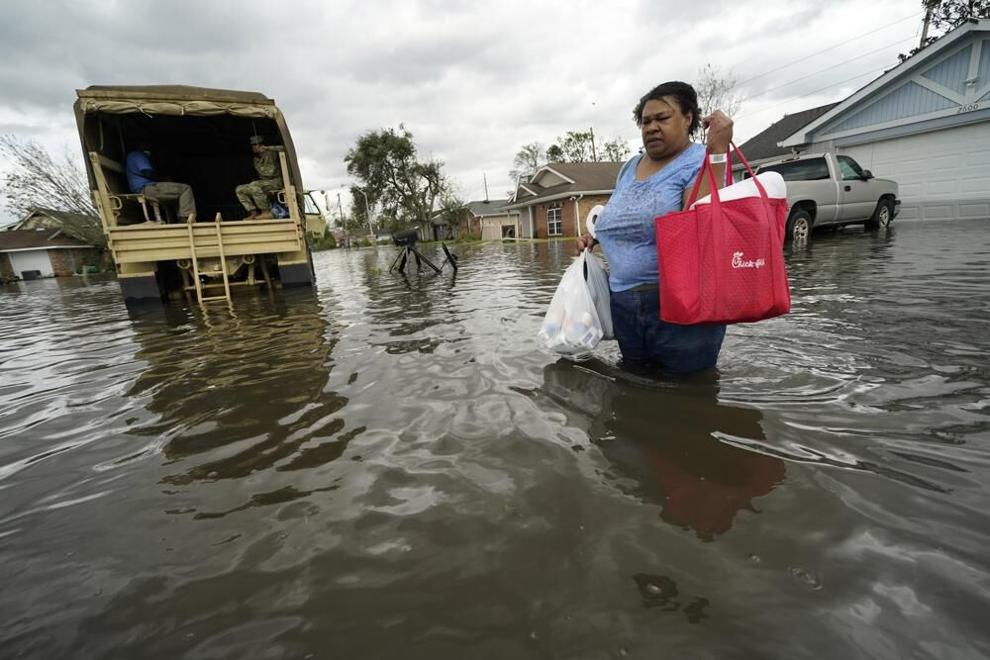 Residents living amid the maze of rivers and bayous along the state's Gulf Coast retreated desperately to their attics or roofs and posted their addresses on social media with instructions for search-and-rescue teams on where to find them – not an easy task with many roads impassable and widespread cellphone service outages. 
More than 1 million homes and businesses in Louisiana and Mississippi – including all of New Orleans – were left without power as Ida, one of the most powerful hurricanes ever to hit the U.S. mainland, pushed through on Sunday.
Many residents of LaPlace, a western suburb where work only recently began on a long-awaited levee project, had to be rescued from rising floodwaters.
Marcie Jacob Hebert evacuated before Ida, but knew that the storm flooded her LaPlace home from neighbors. Her house didn't flood in 2005 during Katrina, but it took on nearly 2 feet (60 centimeters) of water during Hurricane Isaac in 2012.
"We haven't had these problems until everybody else's levees worked," said Hebert, 46. "It may not be the only factor, but I sure do think it contributes."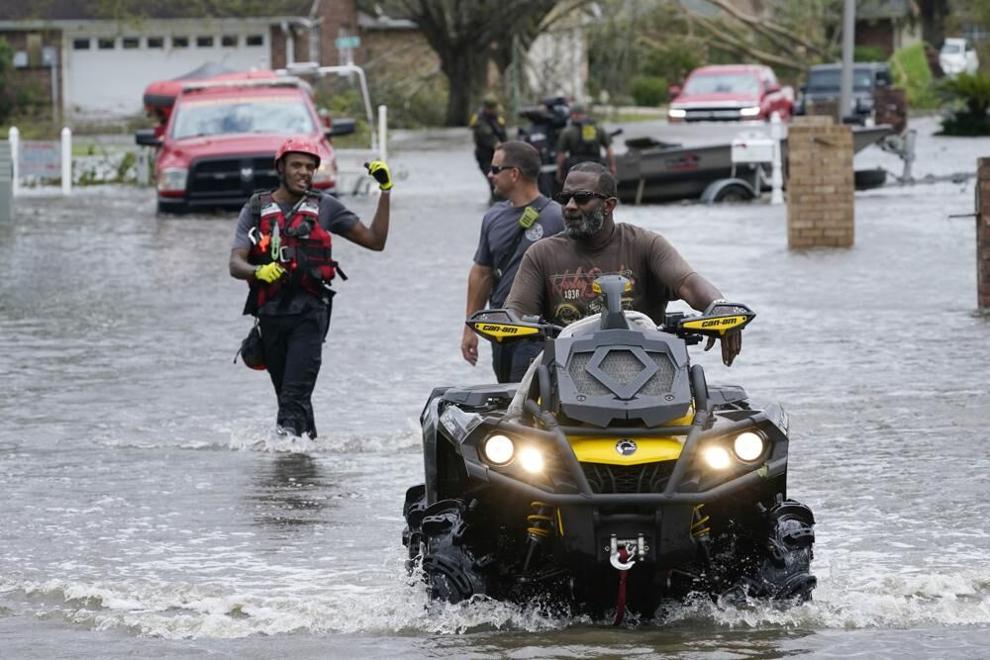 Louisiana State University professor emeritus Craig Colten, who has taught historical geography, said most of the New Orleans levee systems has been in place for decades. He said the flooding in LaPlace can be explained by wind direction, not by any floodwater diverted from New Orleans.
"Isaac was really a minor storm in terms of wind speed, but it did drive water into Lake Pontchartrain to the western edge, toward LaPlace, as this storm did. And that just is going to pile water up where LaPlace is," Colten said. "I haven't seen anything that was done since Katrina that's really going to make a huge difference."
Work recently began on a levee project to protect tens of thousands of LaPlace residents and other communities outside New Orleans' levee system. That project is not projected to be completed until 2024.
Meanwhile, damage to the power grid is so extensive it's being called catastrophic, which is disheartening news for those without refrigeration or air conditioning during the dog days of summer, with highs forecast in the mid-80s to near 90 by midweek. 
Drinking water is scarce and tourists who failed to get out of Louisiana before the storm are stuck in the state without resored air travel.