D'Sean Perry, a Miami native and University of Virginia linebacker whose life was cut short last November in an on-campus shooting, will now be memorialized in a new song by former teammate Terell Torrance. 
Torrance's "Guardian Angel" details how hard grieving Perry's death has been. 
"And I find it hard to sleep at night, when the demons bite," sings the young artist. "Be the day to my night … You're my guardian angel." 
Torrance also shares the crushing reality that Perry, along with the two other football players slain, will never get the chance to realize their hopes and dreams. He recalls shared experiences during their senior year of high school and makes a vow to represent Perry well through the sport the latter loved so much. 
The song was written the same day the UVA mass shooting made national news but was only just released on major music streaming platforms such as Spotify, Apple Music, Pandora, Amazon Music, and others. 
Perry was an artist and athlete at Gulliver Preparatory Academy in Miami, Fla. He had been named the South Florida Conference's 2018 Defensive Player of the Year during his senior year at the private K-12 school. He achieved a record of four tackles in the UVA game on September 17, 2022, in what was the last season he would play for the team.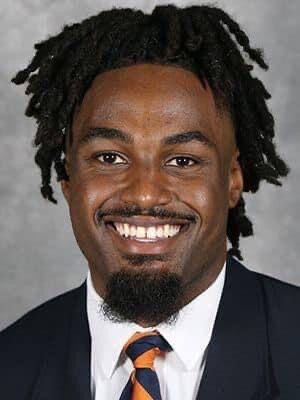 Ted Lucas, the entrepreneur behind the Miami-based Slip-N-Slide Records, helped produce the song. Sharing a personal connection with Perry's family, Lucas and Torrance have decided to donate proceeds from the song to his family. 
"Our family is devastated by the passing of our son, D'Sean Perry. He was a loving, giving, caring, God-fearing young man who was full of life and potential, and who made his family proud," read a statement from the Perry family. "His positive impact was not only felt by our family, but also by several communities that genuinely loved D'Sean, and that he was blessed to be a member of."
"Football and art was his passion, but the love that he had for his family, friends and his community was proven time and time again through his candid dedication. We are very thankful, grateful as well as blessed and give Terell Torrance (TJ2Offixial) our blessing as he shines his light on D'Sean with his new single 'Guardian Angel.'"
To stream "Guardian Angel," visit https://empire.ffm.to/guardianangeltj.