Investigative news journalist Michele Gillen died last week. She was only 66.
I had the opportunity to observe Gillen at work, when she was investigating a story about soil contamination from a City of Fort Lauderdale incinerator that caused many of my Black clients and their family members to contract cancer and other illnesses.
Gillen demonstrated respect and compassion for my clients. More importantly, she was willing to listen to and investigate their stories. She spent time examining and verifying their claims and then published "Secrets in the Soil," a story for which she later earned an Emmy, one of 39 local Emmys she would receive across her storied career.
Gillen reported on numerous stories: Holocaust victims; women being tested with substandard mammogram machines; the inhumane treatment of mentally ill inmates at a Miami-Dade prison; and a project close to her heart, Adopt A Bear, which provides teddy bears to family court judges and first responders in Florida and around the nation to comfort abused, neglected, traumatized and trafficked children, one teddy bear hug at time.
All of Gillen's stories had impact; they forced people in power to right wrongs. Legislation was passed to standardize mammogram machines. Floor 9 was closed and mentally ill inmates received better, more compassionate care. The City of Fort Lauderdale settled the lawsuit with my clients. Finally, thousands of kids were given teddy bears to help ease them through their most traumatic moments.
In 2018 Gillen's contract was not renewed at CBS4, a place where she claimed she was discriminated against based on her gender and age. It infuriates me that the organization that terminated her career is now lauding her as one of their beloved own.
I spoke to Gillen about her lawsuit at CBS4. The station criticized her because she allegedly spent too much time investigating her stories, and ridiculed that she was no longer writing for a national news outlet (She joined NBC's Dateline in 1988). In the last year of her career, I think she won half of the eight Emmys awarded to CBS4 – not bad for a reporter that the station claimed was too old to be on the team.
In records from her lawsuit, fellow CBS2 investigative reporter Jim DeFede said he was not interested in pursuing stories that appeal to "women [who] are menstruating while watching 'Blue Bloods.'"
According to a female witness at the station, reporter Jilda Unruh said, "I watched one colleague cannibalize another: chew her up, spit her out and chomp on her some more, without the benefit of any management protection."
Wilfred Ardley, a Black American Muslim who also filed a discrimination lawsuit against CBS4, claims he overheard a conversation where a co-worker said about Gillen, "I can't stand that old bitch, make her work."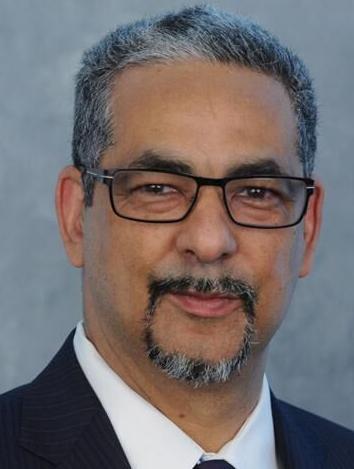 "I spent so much of my career trying to bring voices to the people who weren't being heard," said Gillen herself about the lawsuit and her career. "I couldn't envision leaving with my tail between my legs. At the end of the day, it is about respect."
To Michele Gillen, a fighter till the end. Much respect, my friend. Rest in peace.
Reginald J. Clyne is a Miami trial lawyer who has practiced in some of the largest law firms in the United States. Clyne has been in practice since 1987 and tries cases in both state and federal court. He has lived in Africa, Brazil, Honduras and Nicaragua.