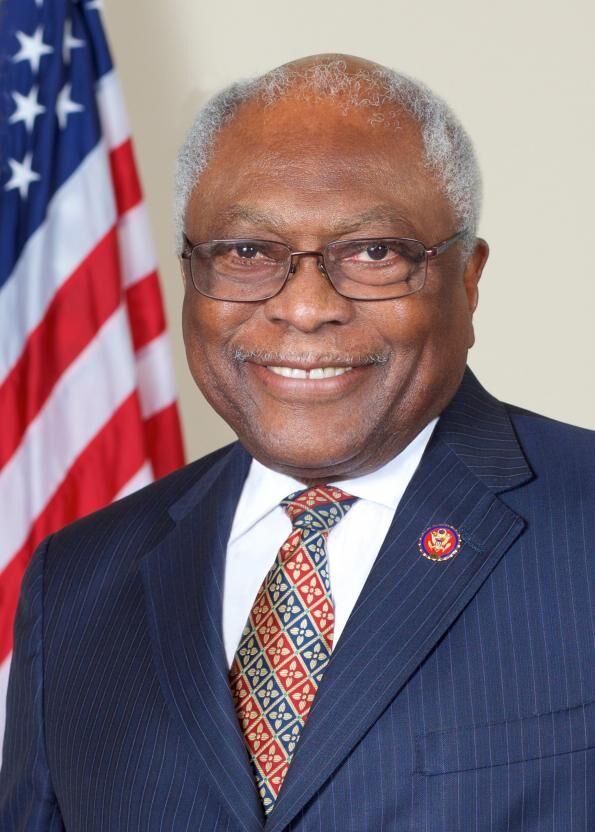 As a lifelong student of history, I believe that past is prologue and I tend to rely on history to help inform my decisions in public life. I often paraphrase George Santayana, who is credited with having said, "Those who cannot remember the past are condemned to repeat it."
With some history lessons in mind, I have been sounding the alarm as Congress works to put together the Build Back Better Act, a comprehensive bill to invest in American families. Together with the bipartisan Infrastructure Investment and Jobs Act, this legislation would be a significant step towards fulfilling the campaign promises that President Joe Biden and Democrats ran on during the last election cycle; promises that – if kept – will turn the tide on some of the growing inequities in this country.
Some have equated Biden's Build Back Better agenda with President Franklin Roosevelt's New Deal, due to its focus on the needs of working families who have been so devastated by this pandemic, just as the New Deal assisted working families who suffered disproportionately during the Great Depression. 
While those making this comparison view the New Deal as a positive model to be emulated, I caution that there were shortcomings in the New Deal that left significant numbers of people and communities behind. And we are at risk of repeating those shortcomings.
The New Deal did a lot of good for a lot of people. But for many communities, some of which I currently represent, the New Deal was a raw deal. Let's take Social Security as an example. This transformative program helped lift many seniors out of poverty, but when the legislation was written, the decision was made to set the Social Security retirement age at 65 and leave out farm and domestic workers. Some argue the decision was based not on race, but rather to make the creation of the new program less unwieldy. No matter the intent, the result is undeniable.
According to the 1930 Census, 65% of African Americans were employed on farms or as domestic workers, and life expectancy of Black workers was 48 years. The New Deal perpetuated second-class citizenship for Black communities and effectively institutionalized the wealth gap.
We risk repeating that history today, as many of the same people and communities left out of Social Security are now at risk of being left out of health care coverage due to the refusal of Republicans in 12 states – eight of which are in the South – to expand Medicaid under the Affordable Care Act. As a result, 2.2 million uninsured Americans living in poverty are within the so-called coverage gap, without assistance to help them get covered. Sixty percent of them are people of color.
I have been vocal about ensuring that we address this injustice as we structure the Build Back Better Act. I am imploring my colleagues to address the racial inequities exposed and exacerbated by COVID-19. This is a not a red state-blue state issue. This is a moral issue for all Americans. I don't want this president and this Congress to ignore existing racial inequities. This is our opportunity to address the systemic inequities.
There are numerous worthy priorities under consideration for inclusion in the Build Back Better Act. Given the unwillingness of a few of my colleagues to support sufficient funding for all of them, congressional Democrats are in the process of making difficult decisions about which to include. Some argue that expanding Medicare is more important than closing the Medicaid coverage gap. I beg to differ.
While I fully support expanding Medicare, if forced to choose between the two, I would prioritize health care coverage to low-income Americans who have no coverage at all over additional health coverage for millionaires and billionaires, who already have basic Medicare. If both can't be funded permanently, at the very least, the two should be treated equally.
Last year during a closed-door meeting, I expressed to my Democratic Caucus that "we have an opportunity to restructure things to fit our vision." My comments were leaked to the press and roundly criticized by some of my Republican colleagues. But I stand by them.
We Democrats extoll America's vision of "liberty and justice for all." Currently, low-income Americans in the 12 non-expansion states are being unjustly denied the liberty and justice that comes with having access to health care. The Build Back Better Act gives us an opportunity to fit America's vision by closing the coverage gap. Remembering and learning from past failings, let's fix this inequity.
Congressman James E. Clyburn (D-S.C.) is the Majority Whip and the third-ranking Democrat in the United States House of Representatives. He previously served in the post from 2007 to 2011 and served as assistant Democratic leader from 2011 to 2019. Working with the internal caucuses, he plays a prominent role in messaging and outreach.