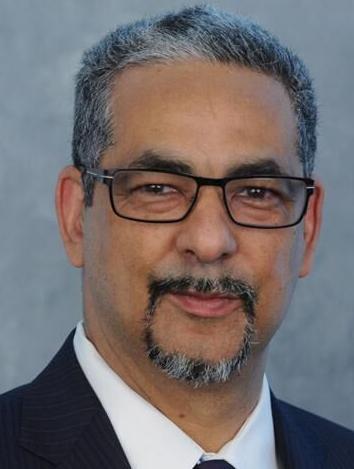 Gen. Colin Powell was born in Harlem, N.Y., of Jamaican immigrants. My father, a son of Grenadian immigrants, was born there, too. Both grew up in the tougher parts of Harlem and the Bronx; my dad would say there were no soft parts in either borough. Both men served in the military and both used that service as an opportunity to move up in the world.
To say that Powell was a household hero is an understatement. He was a true American success story, one that includes facing discrimination on base – where he was not afforded officer housing because of his race – and follows his rise to general, national security advisor, chair of the Joint Chiefs and the first Black secretary of state. He gave many hope that racial equality and respect could be achieved in this country through education, hard work and perseverance.
He was the first Black Republican who did not seem like a fawning turncoat. He was real. He held values. He worked for presidents Ronald Reagan, George H.W. Bush and George W. Bush. He endorsed President Barack Obama, an important move that many said helped persuade Independents to vote for a president with a strange-sounding name. He did not support his party's candidate in Donald Trump, because Trump lied too much.
Powell was respected by old-school Republicans because he held old-school values. The younger Bush awarded him the Congressional Gold Medal and the Presidential Medal of Freedom. After the Gulf War, he was a national hero with a 71% approval rating. He received a second Medal of Freedom from President Bill Clinton. Powell was respected by people on both sides of the aisle. He advocated for diplomacy over force. When the country went to war, he wanted that action to come with clear objectives and clear ends. He invented what is known as the "Powell Doctrine" and made the American military the best in the world.
I admired him for standing up for diversity and inclusion at the Republican Convention, when those ideas were seen as dirty words. Eventually, this moderate centrist was driven from the Republican Party by the emergence of Tea Party-ers and crazy Trumpites. Central political positions held by men like Powell are gone. Now there seems to be extremes on both sides, devoid of genuine reason.
Powell died of COVID-19. Yes, he was vaccinated, but he was also battling multiple myeloma, a blood cancer, so his immune system was compromised. A true American warrior has departed this battleground for a well-deserved rest in Valhalla.
Reginald J. Clyne is a Miami trial lawyer who has practiced in some of the largest law firms in the United States. Clyne has been in practice since 1987 and tries cases in both state and federal court. He has lived in Africa, Brazil, Honduras and Nicaragua.