Most of Britain and the white world are mourning the passing of Queen Elizabeth II.
Some former colonies view her legacy less favorably.
The British Empire colonialized most of Africa, the Caribbean and Southeast Asia. Britain was heavily involved in the slave trade, which brought a labor force to its colonies in the New World and brought immense wealth to its monarchy.
I view Queen Elizabeth and the British monarchy much the way I view George Washington, Thomas Jefferson, Robert E. Lee and other prominent slave owners of the United States: through an objective lens.
I have long lost the starry-eyed viewpoint that historical figures are either all bad or all good. Many of our Founding Fathers were slave owners, who espoused equality but really meant equality for white protestant males, only.
Queen Elizabeth took the throne as the British Colonial Empire began to unravel, and former colonies in the Caribbean, Africa and Southeast Asia declared their independence. Most became part of the (formerly British) Commonwealth, a voluntary confederation of Britain and its former colonies. Some in this group have begun to break away from it; others promised to do so upon the queen's death.
Despite the legacy of slavery and colonialism and even the most recent overt racism against Meghan, Duchess of Sussex, many people of color admire Queen Elizabeth and mourn her passing. It is an interesting phenomenon, like slaves mourning the death of a master.
Why do they mourn? Do they not realize that the British monarchy enslaved them and then treated them as second-class citizens in their own country? For some, it does not matter. There is a tradition of respect and awe for the monarchy despite the many foibles of its family members.
I have only known one queen my whole life. She was a distant figure, who stood on a balcony, owned several castles, rode horses and owned corgis. She seemed to love her children, and particularly her grandsons William and Harry.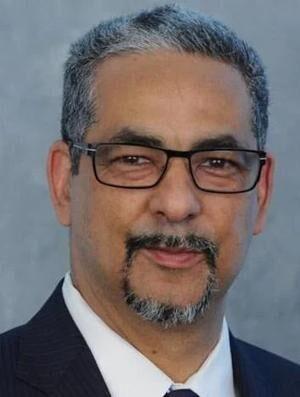 Harry seemed to love her right back, while realizing that The Firm – the informal title for the British royal family and its staff and related institutions – did nothing to protect his wife from the overt racist attacks made on her by the British press. Meghan seemed to respect the queen, even though rumor has it King Charles holds his daughter-in-law in low regard.
For me, Queen Elizabeth is like any human being; she had her good points and her bad. But I also find myself fascinated and saddened by her passing.
Reginald J. Clyne is a Miami trial lawyer who has practiced in some of the largest law firms in the United States. Clyne has been in practice since 1987 and tries cases in both state and federal court. He has lived in Africa, Brazil, Honduras and Nicaragua.