During the pandemic, it seems as if there's always something or someone to criticize.
First there wasn't enough personal protection equipment or testing sites. Then it was muddled and contradictory safety guidelines and protocols. Now it's that access to the vaccine is limited, that people who are eligible to get vaccinated can't make an appointment to do so, and that there isn't enough vaccine being produced and delivered. And the list goes on and on.
But I think it's time to recognize some heroes in our midst, the ones who have been quietly helping low-income minority communities – the hardest hit by COVID-19.
In 1967, Jessie Collins Trice, the first Black person to receive a nursing degree from the University of Miami, saw the incredible need for health care in her community. She started providing primary care in a Brownsville trailer. From that modest beginning, what's today known as the Jessie Trice Community Health System (JTCHS) grew to 11 comprehensive primary care centers and Reaves House, a woman's residential substance abuse treatment program with 40 beds.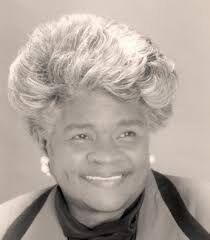 Reaves House is close to my heart, because it treats women who have no place to go – some pregnant – and helps them beat their addiction, find jobs and housing, and literally come back from the brink of extinction.
I know this because my daughter died of a heroin overdose, just as I know that there are very few no-cost treatments centers in Miami-Dade County. Unless you have had a loved one who has battled addiction, you have no idea how important these treatment centers are.
What amazes me is the way Trice always seemed to find a way to step up to any challenge on a shoestring budget. She was on the forefront of community health when Black people were ignored and their health concerns went untreated. And the center was again on the frontlines in the battle against HIV/AIDS when most people did not want to treat "those people with that disease." Today JTCHS is again meeting the challenge.
The health care system provided the first and one of the few COVID-19 testing locations in the Brownsville area, a neighborhood which is always seemingly overlooked. At the time that the testing kits arrived, the organization was hard hit by the pandemic – like so many others – and wondering how to keep its staff employed while everyone was in lockdown.
It dug in its heels, retooled and began testing. As a result, 18,000 individuals in the area received COVID-19 tests.
In September 2020, thanks to federal aid obtained by Congresswoman Frederica Wilson and the fancy footwork of then County Commissioner Audrey Edmonson, funding for COVID-19 testing was provided to JTCHS. It was like manna from heaven. Many people critical of our health care system do not realize just how hard this industry has been hit by the coronavirus. Remember that hospital staff initially had to treat those infected by the virus without adequate protective equipment. And few realize that many health care institutions are treating COVID-19 victims in expensive ICU beds for free, causing a funding shortfall for even the biggest health care providers.
JTCHS received some badly needed Pfizer vaccines thanks to Gov. Ron DeSantis and administered 1,350 injections to the group hardest hit by COVID-19 – Blacks and Hispanics in underserved areas. While 1,350 vaccines sounds like a drop in the bucket when you think about the vast number of people who need them, one also must take the limited supply into consideration and be grateful that at least that many people have been vaccinated under the current circumstances. JTCHS also worked in partnership with the City of Miami Gardens and various church groups to distribute vaccines to residents who did not own cars or could not drive.
Now, thanks to Wilson, JTCHS and other community health centers are slated to receive vaccines from the federal government. I am hoping that more can be delivered to these frontline providers, so that more Blacks and Hispanics in disenfranchised areas can get inoculated. Many people from low-income communities do not own cars, and getting to and from existing vaccination sites without a vehicle is a monumental task. That is why it is worth recognizing how JTCHS worked with the City of Miami Gardens, churches and Empower U to deliver vaccines to the elderly, homeless and nursing home patients.