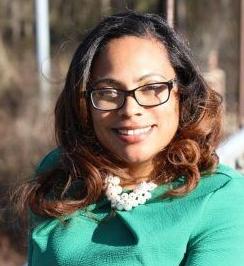 "If we continue that trajectory within the next five to seven to 10 days, I think we're going to see failure of the hospital system in Mississippi."
According to Dr. Alan Jones, UMMC Associate Vice Chancellor for Clinical Affairs, the state of Mississippi healthcare is now within the time frame of total collapse since this statement was made just on August 11, 2021.
Mississippi has broken its own COVID-19 positivity record five times over with the highest single day number at 5,048, reported on August 19.
The rate of hospitalizations has also increased. Dr. Thomas Dobbs, State Health Officer at the MS State Department of Health (MSDH), reports that one-third of ICU patients and two-thirds of those on ventilators will not make it home alive, leaving Mississippi as the #1 hot spot in not just the United States but in the world.
What does failure of the Mississippi healthcare system mean for Black Mississippians?
From the Trans-Atlantic Slave Trade and into the 21st Century, access to adequate and sustainable healthcare for Black people has fallen short, especially in Mississippi. The revered civil rights activist, Fannie Lou Hamer was unfortunately a prime example of how Blacks, especially Black women, were treated when attempting to receive adequate care. Hamer, who checked herself into a Sunflower County hospital for a minor surgery in 1961, was the ill-fated recipient of a "Mississippi appendectomy" – a practice in which Black women were unknowingly forced into complete hysterectomy procedures. This horrendous racial tactic was used to control the birthrate of Black people.
Although Hamer adopted two girls after the fact, one of her daughters later died of internal hemorrhaging because the Mississippi healthcare system failed to provide adequate healthcare due to Hamer's activism.
Her most famous words: "I'm sick and tired of being sick and tired," were spoken during a time that Medicaid and Medicare were originating in the U.S. healthcare system and gave voice to the centuries of inequities that Blacks experience within that system.
Now, exactly 60 years after Fannie Lou Hamer was coercively given a hysterectomy in a Sunflower County hospital and with the Mississippi healthcare system on the brink of destruction, the inequities in access and information as it pertains to Black people and the healthcare system are still prevalent.
Though Blacks make up almost 40% of Mississippi's population, this group accounts for 36% of the COVID cases and 40% of COVID deaths.
"Unfortunately, I think there's always been a schism in the healthcare system in terms of race and delivery of healthcare to communities in Mississippi," said Dr. Hursie Sullivan, a solo family medicine practitioner in South Jackson. "I've seen the divide, or the inequality of that process play out in our communities … some people say, well, this group has federal help in terms of health insurance, but they may not have a car to get to the doctor. They may have to pay someone $20, round-trip or each way, to get to the doctor. So, even though they have government assistance in terms of paying, they can't get to the doctor. A lot of people don't realize that that is a real factor in administering health."
The question remains: Is the Mississippi health system in failure mode? Dr. Alan Jones stated in a press conference, Tuesday, August 17:  "In the systems of care right now, there are, across the state, makeshift ICUs. ICU patients in hallways. ICU patients being held in ERs. Med-surge patients on high flow oxygen and more invasive devices…in terms of the state of the hospital system, we're standing in a garage with field hospitals. I think that speaks for itself.
"Healthcare in Mississippi is not good right now in terms of what we can do just from the standpoint of being able to care for the patients the way that we as physicians would expect to care for our patients. We're making the best use of the resources that have been given to us. If people want to know how they can help, go get a vaccine. I hear people say all the time that they want to do their research on the vaccine. Well, I think you should do research about what it would be like to be taken care of in a field hospital in a garage versus getting the vaccine. This is serious business. We are taking care of patients where we're not normally taking care of patients."
DeAnna Tisdale Johnson is the Publisher and Creative Director of the Jackson Advocate newspaper. Johnson joins a short list as one of the youngest publishers in the history of Black newspapers.