In the old days, the United States government would issue travel advisories to American tourists about dangerous countries overseas. But a travel advisory about the Sunshine State was recently issued by the NAACP, America's oldest and most respected civil rights organization, for good reason.
"Florida is openly hostile toward African Americans, people of color and LGBTQ+ individuals. Before traveling to Florida, please understand that the state of Florida devalues and marginalizes the contributions of, and the challenges faced by, African Americans and other communities of color," stated Derrick Johnson, NAACP president and CEO. "Under the leadership of Governor DeSantis, the state of Florida has become hostile to Black Americans and in direct conflict with the democratic ideals that our union was founded upon."
The League of United Latin American Citizens and LGBTQ+ advocacy group Equality Florida have also issued travel advisories against the state.
Gov. Ron DeSantis has declared war on Black People, LGBTQ+ individuals and people of color in general. I'm proud that the NAACP has taken a stand and is beginning to fight back. One of the best ways to fight racism is to hit the racist in the wallet. I hope the travel advisory is the start of an economic war that needs to be waged against DeSantis and the Republican Legislature that has supported his every racist move.
Florida's economy is largely based on tourism. Hotels, airlines, cruise ships, theme parks, restaurants, rental car agencies, retail stores and almost every business in Florida benefits from visitor dollars. Around 137.6 million tourists came to Florida in 2022 and contributed $101.9 billion to the state's economy, supporting more than 1.7 million jobs.
If you turn off the tourist spigot and start to cause real economic pain, then eventually the message will get through and people will pick prosperity over DeSantis and Republicans in Tallahassee.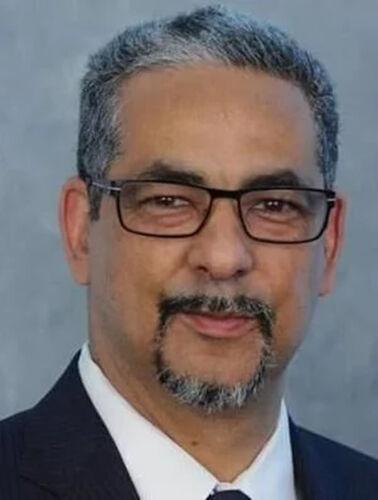 Before that change comes, the organizers and supporters of a boycott will come under immense criticism. This happened with the Montgomery bus boycott, it happened with the tourist boycott of Miami in 1990 after several Miami-Dade County commissioners snubbed Nelson Mandela and it will surely happen again if anyone organizes a genuine tourist boycott of Florida.
Change came with past boycotts, and a boycott where people of color, members of the LGBTQ+ community and people of conscience band together now will surely have a huge economic impact. Let's pray for change.
Reginald J. Clyne is a Miami trial lawyer who has practiced in some of the largest law firms in the United States. Clyne has been in practice since 1987 and tries cases in both state and federal court. He has lived in Africa, Brazil, Honduras and Nicaragua.