Gov. Ron DeSantis' redistricting map erasing two Black congressional seats won court approval. This means we go from four Black congressional seats to just two.
DeSantis rewrote the map so that 20 out of 28 congressional seats favor republicans. By changing the Florida map to favor his party, Republicans can retake the majority in the U.S. House of Representatives and wreak further havoc on the lives of Black Americans.
This is a battle we have been losing ground on slowly but surely in state after state. Republicans have made it harder to vote. They have turned the decision of deciding who wins an election over to the hands of Republican lead legislatures. Democrats could not win Georgia now based on these new laws, and Democrats would not have a majority in the Senate.
After the Civil War, recently freed slaves began to make economic and political gains. This was erased by Jim Crow laws, segregation and discriminatory voting laws. For close to 100 years, Black people were second-class citizens by law. Trump's "Make America Great Again" campaign was basically a plan to erase the civil rights gains secured in the 1960s and to make Black, Hispanic and Asian Americans second-class citizens again.
Let me be blunt, many white Americans, exemplified by Trump and Fox News, feel that the demographics in this country are wrong. By 2040, this country will be more brown, Black and yellow than it will be white. Minorities have higher birth rates, and the people coming across the border are generally Hispanic and Black. What does this mean to the Republican Party, that has no outreach to minority communities but rather spews hate and racism? It cannot last under the current scenario.
Republicans are smarter and more devious than Democrats. They are changing the rules so they can stay in power. They redraw the lines. Make voting harder. As a fail-safe, if they lose, they will change elections results. Fair honest elections are for suckers, according to Republicans. They want to win and will do anything to win.
While Democrats and fair-minded individuals have taken a beating, we are not out. If we vote, if we vote in record numbers, we can get a majority in the Senate and House and start taking back governorships and legislatures.
Women, the LGBTQ+ community, Jews, Blacks, Hispanics, Asians and people of conscience need to vote. We need to keep people like Rep. Frederica Wilson in power. We need to vote in Val Demings and let her create a blue wave in Florida. The only way to get the bums out of power is to vote them out. So donate money, donate to Wilson, donate to Demings, donate to Stacey Abrams, donate, donate and donate again.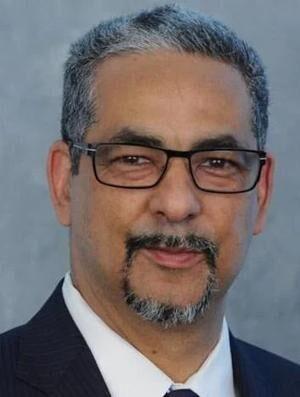 For those who think their vote doesn't matter or are just too plain lazy to get off their butts and vote, do not cry when your children have to go back to picking cotton. We are in a culture war – we need to fight tooth and nail to maintain our rights.
Think of the Jews in Germany, who saw Hitler rise to power and did nothing until it was too late to stop that mad racist. We face numerous mad racists in this country, from Trump to DeSantis. Let's not be afraid to call them what they are and do what we must to stop them.
Reginald J. Clyne is a Miami trial lawyer who has practiced in some of the largest law firms in the United States. Clyne has been in practice since 1987 and tries cases in both state and federal court. He has lived in Africa, Brazil, Honduras and Nicaragua.