My brother was born on the 4th of July. Growing up we always celebrated his birthday, but not the holiday because, as my father put it, "that is not our Independence Day."
On July 4, 1776, white colonialists declared their independence from England. As they wrote the words of the Declaration of Independence, the Founding Fathers intended them to be applied only to white males, because many of those drafting and signing the document were slave owners.
While I was not taught this darker side of the "glorious" July 4th holiday in school, my father followed the footsteps of his father in teaching us the real history of America. We learned at the Clyne dinner table white men stole land from native tribes that they claimed as American soil; that they gave native American tribes blankets infected with deadly smallpox that helped eradicate the tribes, thereby decimating Native American nations.
We were taught about the Nat Turner slave revolt; Hannibal fighting the Romans; Toussaint L'Ouverture's victory over Napoleon's troops; the poetry of Langston Hughes; and yes, that African Americans were freed by the Emancipation Proclamation. We were also taught about June 19, 1865, when Union troops informed slaves in Galveston, Texas, that they were free, more than two years after the document had been signed. Now, 156 years later, we now have a federal holiday celebrating that freedom.
This country is an enigma. We get Juneteenth as a national holiday while, at same time, several states have very recently passed laws barring curriculum that would teach real history – the unvarnished and often not so "glorious" history of white mistreatment of Native Americans; the enslavement of African Americans; and the subsequent and at times deadly oppression of African Americans that remains in practice today.
As we enter the debate of what can officially be taught in schools, I think of the many lessons taught to the Clyne children at our dinner table. So, while we may not officially have the 1619 Project – based on critical race theory – taught in every public school, nothing prevents us from educating our children about slavery, Jim Crow Laws, redlining and voting policies meant to keep Black Americans oppressed.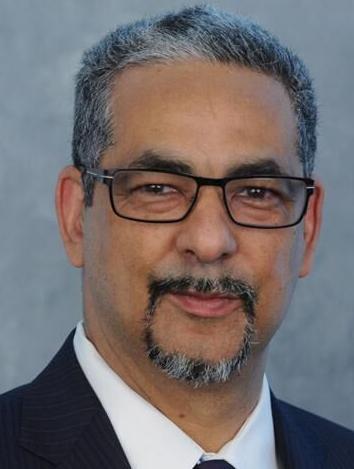 Continuing a tradition that started with African slaves teaching their children to read when it was illegal to do so, we must educate our children about the real history of this country, a history that, if it's objective and true, does not paint white people as superior and always moral. And with continued progress, one day, an objective and true history will be taught. Let's hope it does not take 156 years.
Reginald J. Clyne is a Miami trial lawyer who has practiced in some of the largest law firms in the United States. Clyne has been in practice since 1987 and tries cases in both state and federal court. He has lived in Africa, Brazil, Honduras and Nicaragua.