Justice came too late for the Martinsville Seven.
The seven men, most in their late teens or early 20s, were all convicted of raping 32-year-old Ruby Stroud Floyd, a white woman who had gone to a predominantly Black neighborhood in Martinsville, Va., Jan. 8, 1949, to collect money for clothes she had sold.
Some of the defendants were impaired at the time of their arrests or unable to read the confessions they signed. None had attorneys present while they were interrogated. They were all convicted and sentenced to death by all-white juries in eight days.
Four of the men were executed in Virginia's electric chair Feb. 2, 1951. Three days later, the remaining three were also electrocuted. It was the largest group of people executed for a single-victim crime in Virginia's history.
At the time, rape was a capital offense. But Virginia Gov. Ralph Northam admitted two weeks ago that the death penalty for rape was applied almost exclusively to Black people. From 1908 – when Virginia began using the electric chair – to 1951, state records show that all 45 people executed for rape were Black.
It's why Northam posthumously pardoned all seven men Aug. 31, 2021, acknowledging that they did not receive due process.
"These men were executed because they were Black, and that's not right," Northam said.
James Walter Grayson sobbed loudly when Northam told family members he would grant the pardons.
"Thank you, Jesus. Thank you, Lord," he said, as he wept while being embraced by two other descendants of the seven men.
Grayson was 4 when his father, Francis DeSales Grayson, was executed.
"I remember the very day the police came to the door. He kissed us and they took him away," he said.
Capital punishment was outlawed in Virginia in March of this year and the abolition took effect July 1. That the pardon of these seven men took place in Virginia is significant, because nowhere in the country has slavery been more codified in law.
Virginia was the first colony to define the status of slaves in explicit legal terms and according to its 1705 law, all Blacks, mulattos, Native Americans and non-Christian persons brought into the colony as servants (even if they later converted to Christianity) were considered slaves. The law went on to state that all slaves "shall be held to be real estate."
Virginia's deeply rooted laws took hundreds of years to untangle, but the racial bias of its citizens has taken even longer to abate. The struggle continues, but it's hopeful when a governor in a state like Virginia can create progress.
Northam has granted a total of 604 pardons since taking office in 2018, more than the previous nine governors combined.
"This is about righting wrongs," Northam said. "We all deserve a criminal justice system that is fair, equal, and gets it right – no matter who you are or what you look like."
The recent abolition of capital punishment in Virginia is particularly notable because prior this, it had the second-highest number of executions in the U.S. The death penalty now remains in 27 states and the federal government. Most of the civilized world has outlawed it. It's prohibited within the European Union. According to Amnesty International, the only countries who executed more people since 2018 than the U.S. are China, Iran, Saudi Arabia, Vietnam, Iraq and Egypt. That's the company we're keeping.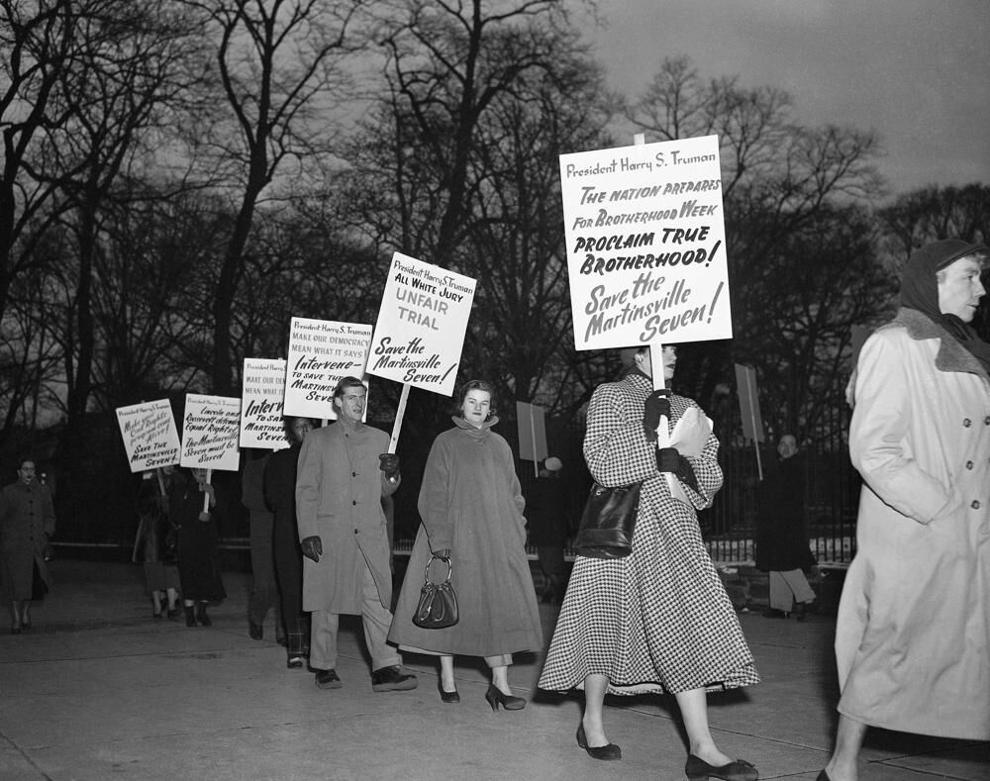 Even so, the use of the death penalty has declined sharply in the U.S. over the past 25 years. New death sentences have fallen more than 85% since peaking at more than 300 death sentences per year in the mid 1990s. Further, a 2020 Gallup poll shows that 55% of Americans support the death penalty for an individual convicted of murder, down from 60% in 2016, 64% in 2010, 65% in 2006 and 68% in 2001.
Abolitionists believe capital punishment is the worst violation of human rights, calling it "cruel, inhuman and degrading punishment."
While I struggle with the morality of capital punishment for those guilty of the most heinous of murders, part of the problem is that too many innocent people have been wrongly convicted.
In the case of the Central Park Five, five Black and Latino youths were convicted of raping a white jogger in 1989, something Donald Trump vocally and vociferously supported at the time, by the way. All had their charges vacated after a prison inmate confessed to the crime. The case became a prominent example of racial profiling, discrimination and inequality in the legal system. All five defendants subsequently sued the City of New York for malicious prosecution, racial discrimination and emotional distress; the suit was settled in 2014 for $41 million.
More recently, on Sep. 3, Curtis Flowers filed a lawsuit against the Mississippi district attorney who prosecuted him six times for murder by coercing witnesses, using shoddy evidence and excluding Black jurors in his trials. After spending 23 years in prison, the U.S. Supreme Court in 2019 tossed out the conviction and death sentence from Flowers' sixth trial and in March he was awarded $500,000 from the state of Mississippi for wrongful imprisonment.
Flowers escaped the death penalty. The Martinsville Seven and countless others did not. How many more will die?
Emily Cardenas is the executive editor of The Miami Times. She previously worked as a producer at WTXF in Philadelphia and at WSCV, WFOR and WPLG in Miami.