The Orange Blossom Classic (OBC) returned on Sunday after a 43-year hiatus, not including a few failed comebacks. In addition to the fanfare of the revitalized classic, this was the Southwestern Athletic Conference (SWAC) debut of the Florida A&M University Rattlers (FAMU) coached by Willie Simmons. The team's first opponent was the Jackson State University Tigers (JSU), led by head coach Deion "Coach Prime" Sanders.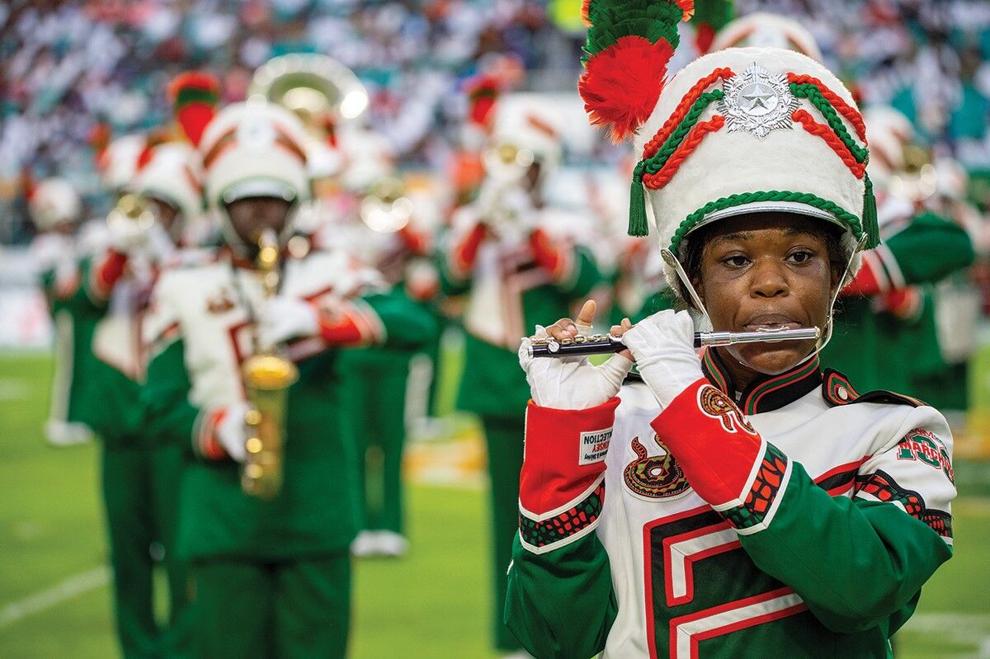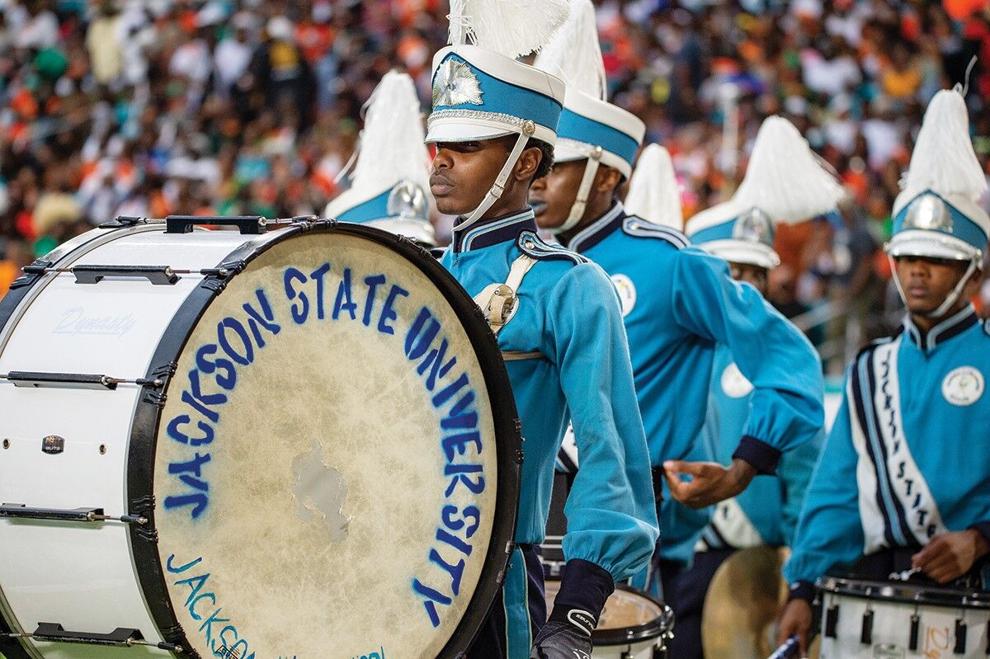 From the tailgate, quarter zero, halftime and the fifth quarter, there were several events on game day that included the Jackson State University Sonic Boom band and the Florida A&M University Marching 100 band. With fans decked in orange and green and blue and white, Hard Rock Stadium was the location to be on Sunday with HBCU athletics on the big stage.
The game broadcast on ESPN gave both universities the opportunity to showcase historically Black colleges and universities on a national scale.
When asked what it would take for games featuring HBCUs to be televised more on national TV, Sanders replied, "Ratings. Ratings. Everybody doing their part. Guys going to the next level (NFL). Us pulling together instead of pulling apart. Us finding a solution instead of being divisive. Us being as one instead of being separate. And that starts with ratings.
"I'm pretty sure I'm going to see phenomenal players for FAMU and highlighting them as well as our kids. We're all in this together. And the better it is for everyone, I think everyone is going to win. The goal is for these kids to win on and off the field. That's the goal."
This was the first time since the 2019 that Florida A&M played football since the team opted out last season due to the pandemic. After spending all but one season (2004) over the past three-plus decades as a member of the Mid-Eastern Athletic Conference (MEAC), the Rattlers made their return to football in a new athletic conference, the SWAC. But FAMU did not receive the outcome it wanted and was defeated by Jackson State 7-6 in the return of the OBC.
FAMU began the game with a 3-0 lead from a 21-yard field goal by kicker Jose Romo-Martinez, leading 3-0 to open the scoring midway through the first quarter. The lead changed in the second quarter when JSU freshman quarterback Shedeur Sanders scored the only touchdown of the game on a one-yard run that concluded a 10-play scoring drive to help JSU go up 7-3. Then FAMU scored on a 39-yard field goal to bring the score to 7-6.
"It's my job to lead the team in the end zone, and we only put up one touchdown. That's not really acceptable in this offense and what we're trying to do here," said the quarterback.
Sanders, for whom the day meant the realization of his first career collegiate game, looked poised in the pocket as he completed 18-of-24 passes for 221 yards and had zero interceptions. The younger Sanders has been coached by his father, Deion, his whole life.
It was a low scoring matchup as the yellow penalty flag spent a lot of time on the field. There were 20 total penalties between both teams.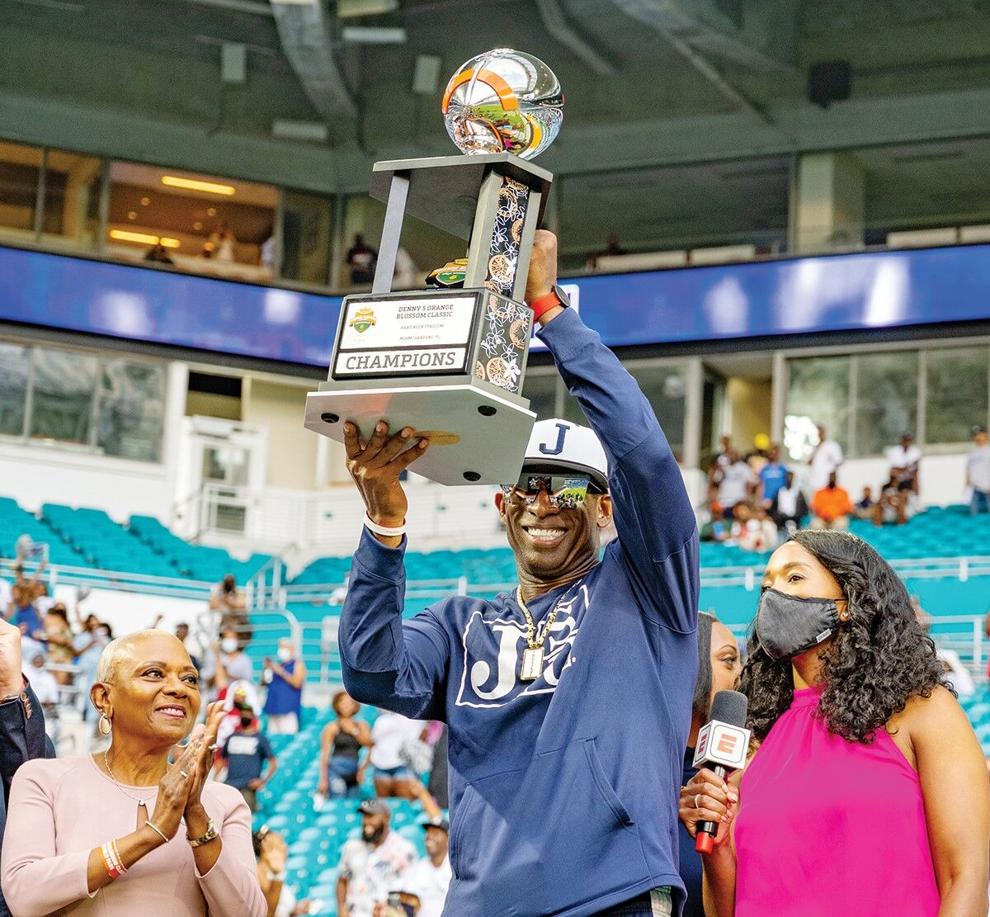 "We made some mistakes. Our motto is smart, tough, fast, disciplined. We weren't disciplined. We weren't smart at times. We played tough and we played fast. We'll clean up a couple other things that we weren't successful at. But we'll get that fixed. We're trying to get to the next level … we want the whole team going pro. That's the goal. That's the vision. That's the expectation," said the elder Sanders.
"Everything we did wrong to beat ourselves tonight, that's all on me. As the coaching staff, we didn't pay enough attention to detail to get these guys prepared to do the little things right. And that goes back to fundamentals. As a coach, I must figure out why we got on this stage and did those things. And hopefully you won't see those types of mishaps again," said FAMU's Simmons.
Florida A&M running back Bishop Bonnett led all rushers, with 15 carries for 76 yards. Florida A&M wide receiver Chad Hunter led all receivers with seven catches. JSU wide receiver Josh Lanier had the most reception yards in the game, with for 61 receiving yards for the day. FAMU freshman Junior Muratovic replaced starting quarterback Rasean McKay early in the fourth quarter. McKay was 18-of-29 passing for 78 yards and Muratovic completed 5-of-12 for 47 yards.
JSU linebacker Aubrey Miller led all defensive players with nine total tackles (seven solo tackles, one sack and one tackle for loss).
"I was just happy to be able to play with my teammates. Those guys being able to play for the first time, having their debut, that was the biggest thing for me, and it was great to be in Miami having the fans to travel to support us," said Miller.
To understand the OBC, or any HBCU game, you must experience it in person.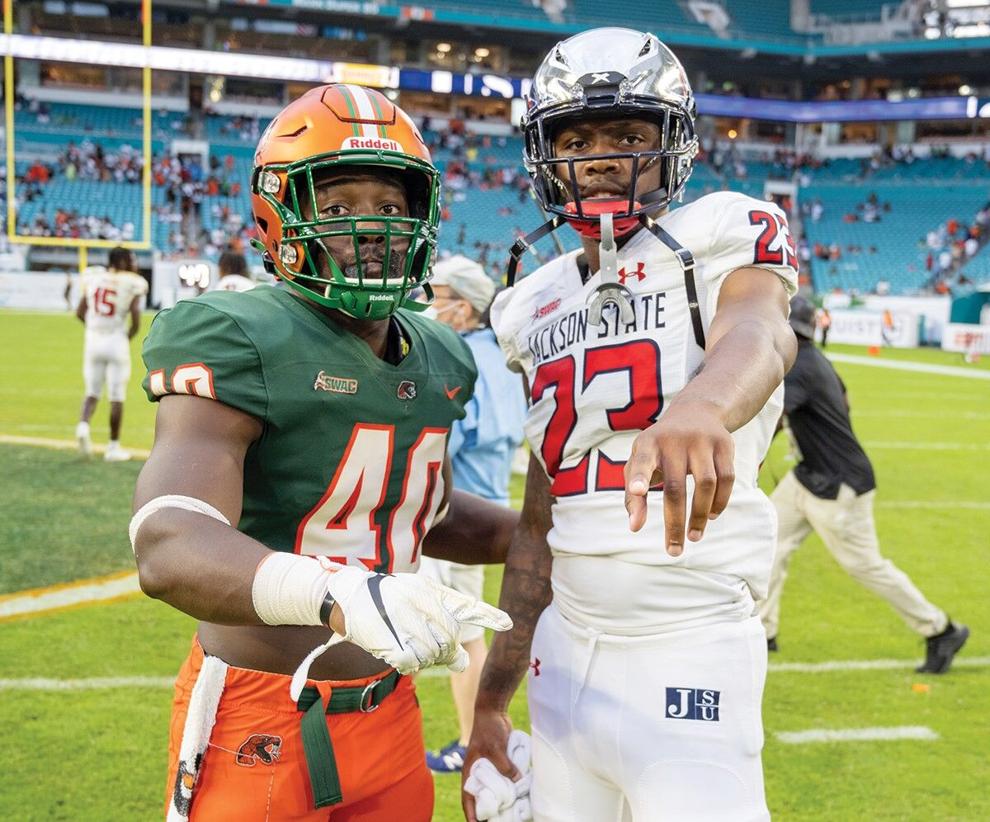 When asked what advice he had to give a high school athlete who is stuck between choosing an HBCU and a Power Five school, Deion Sanders stated: "We have to stop saying and start showing. Two things I wanted to know when my kid was choosing a college was where is he going to lay his head and what is he going to eat? Let's start right there. Is the place accommodating that he's going to lay his head down on every night?
"You don't want to leave the 'hood to go to the 'hood. You want to leave the 'hood to go to something good … It's got to be real … It's got to be equitable ... it's got to be authentic. And they know I don't lie. I told them last night, I'll cry to you before I lie to you. I'll keep it 100 at all times – if we can't match that I don't want you here because I don't want you to come here saying you sacrificed, you gave up this for that when you really want that."
Jackson State added nine transfers from Power 5 schools this past offseason. Within that list of nine players is Sanders' son Shilo Sanders, who plays safety. Shilo transferred from the University of South Carolina and had seven total tackles in Sunday's game.
Simmons shared similar sentiments to fellow coach Sanders regarding choosing an HBCU.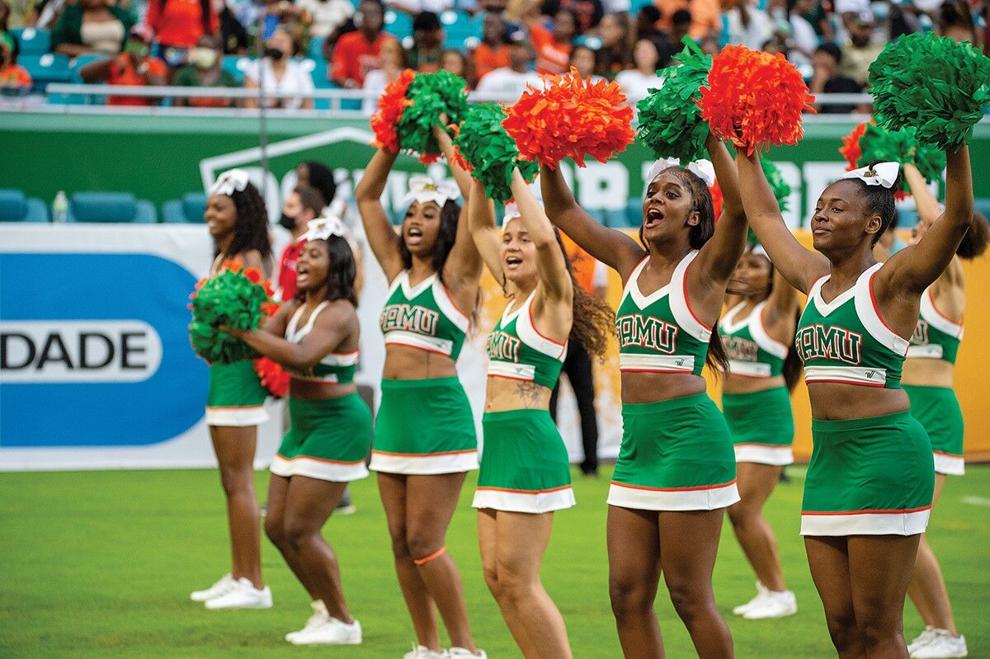 "Everything you aspire to do as a collegiate athlete, you can accomplish all of that and more at FAMU. You want an ESPN crew following you around every single day for five months, where you can't even go to the restroom in peace, it will happen here at FAMU," said Simmons. "There's no other institution in America that can boast what we have here at FAMU, from academic, athletic and arts reputation. You find one, you let me know. But this place is special. I've known it since birth, being that I'm a product of Rattlers. Married to a Rattler. My son's a graduate now, not right here, but the law school. This place has defined me and made me who I am. That's why I can talk so boldly about it because I've seen firsthand what a Florida A&M education can do for you."
FAMU also has its share of players who transferred from different universities.
"It's a family atmosphere, like you walk on campus, you just feel like you're home," said defensive back Markquese Bell, who is a junior college transfer. "Any athlete that wants that feeling should come to FAMU."
More than 30,000 people attended the OBC game.
Jackson State now leads FAMU 2-1 in matchups and leads the overall series 11-7-2. The Jackson State Tigers (1-0, 1-0 Southwestern Athletic Conference) will now head to Memphis, Tenn., to face off against Tennessee State University on Sept. 11 at 6 p.m. And Florida A&M (0-1, 0-1 Southwestern Athletic Conference) returns to action at home in Tallahassee, Fla., on Sept. 11 at 1 p.m. against Fort Valley State.