Another worldwide event has put South Florida on display again, and this time it was boxing. Spot rain showers did not deter boxing fans from coming to see Floyd "Money" Mayweather Jr. vs. Logan Paul in an exhibition boxing bout.
In addition to the 30,000 fans in attendance, several stars were also there, including newly minted Basketball Hall of Famer Paul Pierce, NFL Hall of Famer Terrell Owens, former Miami Dolphins wide receiver Brandon Marshall, boxing legend Evander Holyfield, and NBA players Matt Barnes and Stephen Jackson.
From the weigh-in event at the Hard Rock Casino Hotel to the actual fight night in Hard Rock Stadium, Miami was fully on display.
The first bout featured South Florida's own Chad "Ochocinco" Johnson in the ring with Brian Maxwell for a four-round match. Johnson was making his professional fighting debut, and went the distance amid hometown support as fans rooted for him throughout the bout.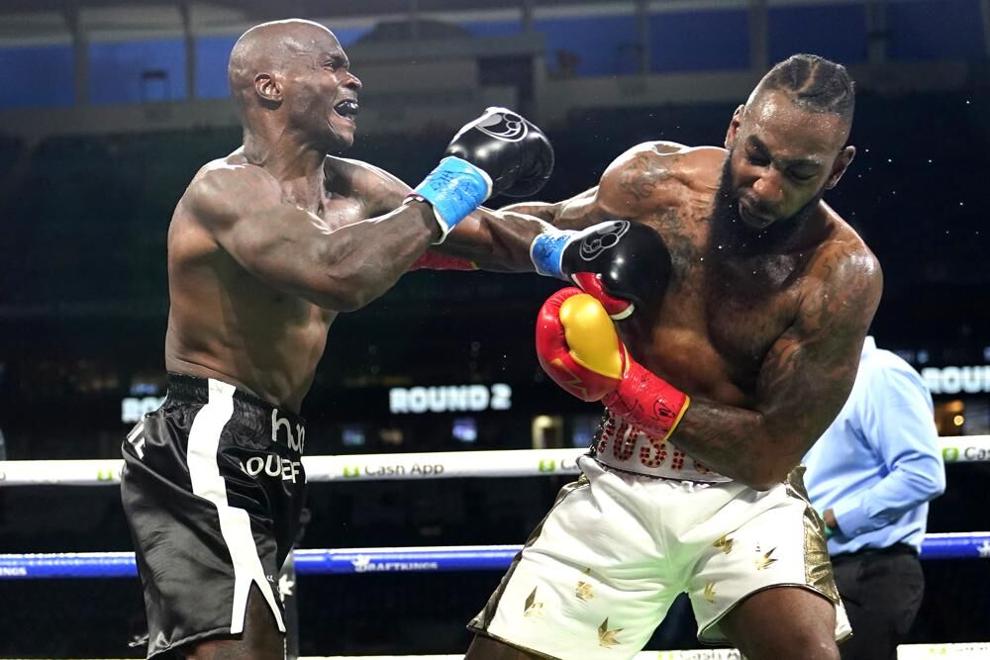 "I had fun," Johnson stated after the fight. "I had two months to get ready for this and I want to thank God for keeping us safe out there. I want to thank Floyd, Leonard Ellerbe and my whole team for allowing me to check this off my bucket list. My life has always been about taking chances and doing crazy stuff, and this is just one off my bucket list. It is a message for a lot of people who are scared to fail, scared to lose, scared to take chances, to go out there and live. Don't be scared to fail, it is OK. I do not box. I fight, but it ain't in the ring, so of course I was a little sloppy."
Johnson surprised Maxwell early in the fight with a couple of right hooks and a straight left. Maxwell seemed to be following Johnson around for the first three rounds. In the final frame, Maxwell knocked down Johnson with his own right hook. Johnson got up and was able to survive the final 40 seconds of the fight.
The second fight was a middleweight 10-round bout which featured Jarrett Hurd and Luis Arias. The fight went back and forth but Arias won in a split decision. The third bout featured Badou Jack against Dervin Colina in a light heavyweight 10-round bout. The fight was halted in the fourth round after Jack knocked Colina down for the third time in the same round, qualifying for a TKO.
It was a different setup for the main event. With no judges no real winner could be declared. Instead, it was left up to the fans to decide who won the fight. For Mayweather, it was all about entertainment and putting on a show for the fans.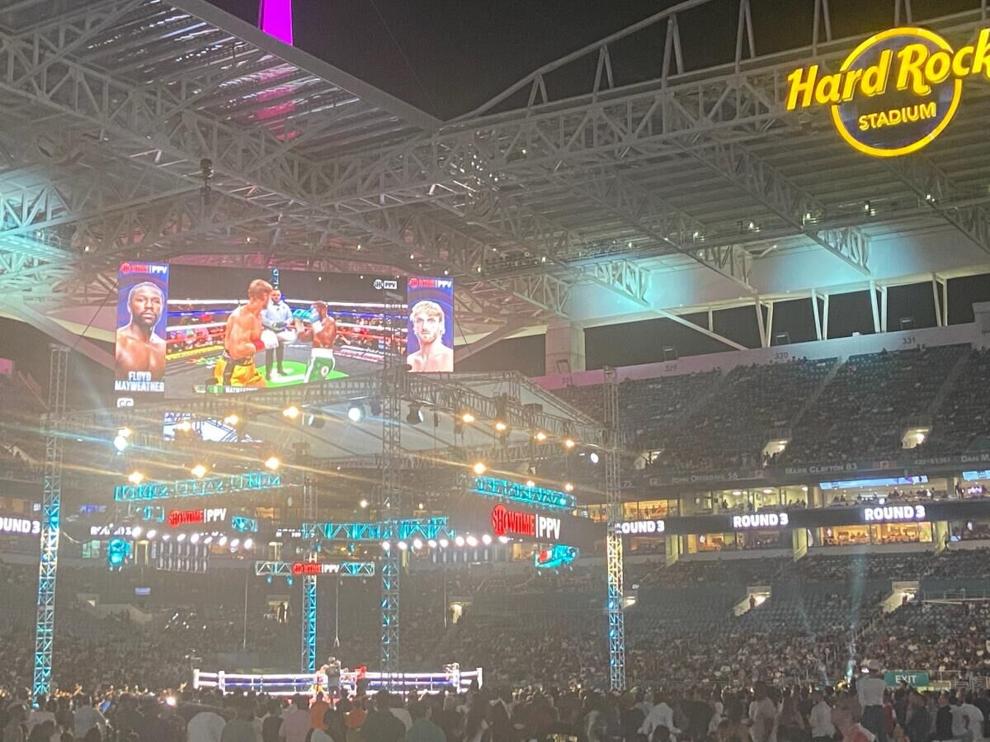 The fight was never supposed to happen in Miami. The original location was Las Vegas, which is "boxing mecca," but the matches' inability to get approved by the Nevada Boxing Commission moved the event here.
Paul came into this exhibition match with six rounds of boxing experience. After surviving eight rounds with Mayweather, Paul now has 14 rounds of boxing experience. Mayweather proved that at the age of 44, he retains the defensive capability to avoid getting hurt by a 26-year-old who started learning how to box three years ago.