Just west of Interstate 95 in central Miami-Dade lies Liberty City, one of the largest urban neighborhoods within Miami.
Previously regarded as a Black middle-class mecca, the area is known for and defined by its predominantly Black racial makeup, among other Miami cultural touchstones, traditions and community partnerships. The neighborhood's longstanding relationship with baseball – specifically, the Miami Marlins – is one of them.
"There's a lot of history in the Liberty City community when it comes to the game of baseball," said Sarah Garcia, director of foundation and community initiatives for the Marlins. "Liberty City is a surrounding neighborhood of the Marlins ballpark. We do a lot of work there in empowerment, wellness and education spaces, and felt there was perfect alignment to continue making a true impact with baseball."
In effort to expand the opportunities available to inner-city youth and increase participation and interest in baseball, the Miami Marlins Foundation launched the inaugural season of Jr. RBI out of Gwen Cherry Park on May 26. The program kicked off with a T-ball game, and on the following day the coach pitch team took the field for its first game of the season.
The Reviving Baseball in Inner Cities (RBI) program is a Major League Baseball youth outreach initiative that provides training to organizations that to start or expand boys' baseball and girls' fast-pitch softball leagues for ages 13-15 and 16-18.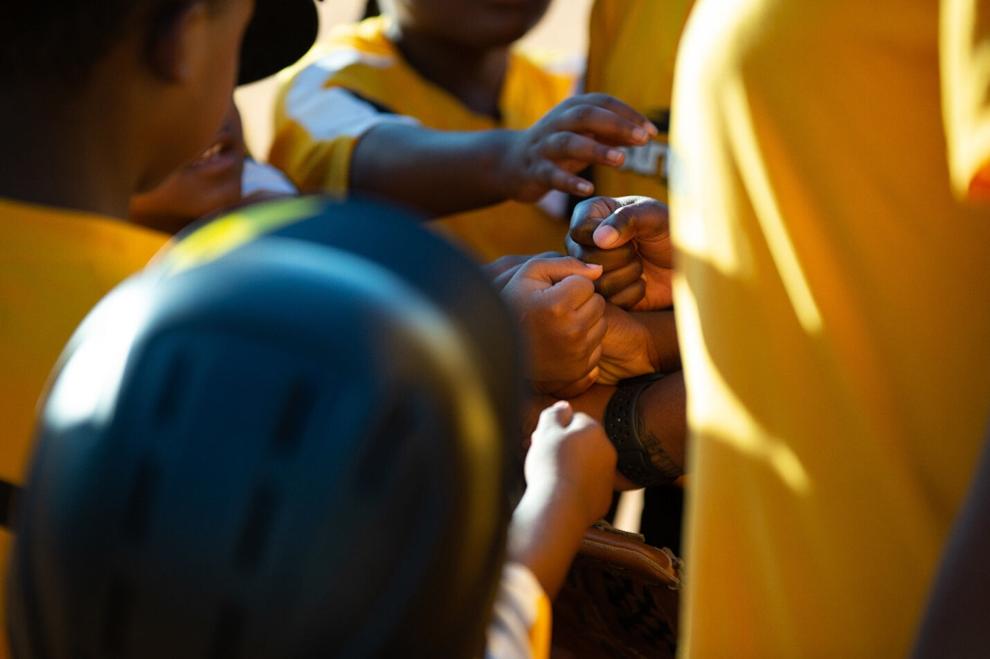 This comprehensive baseball development system was created in 1989 by former MLB player John Young to address professional baseball's lack of participation by Black youth from inner cities. Young wanted to spotlight and further develop the untapped pool of talent he was confident existed within the Black community, and show Black kids that baseball was not, in fact, a "white man's game."
The racial demographics of the sport
For a league that annually celebrates Jackie Robinson, Major League Baseball remained predominantly white for nearly 80 years.
The racial breakdown of major league rosters attest to the issue of Black involvement as both the players and people in positions of power (at the ownership and coaching levels) are almost all white.
Many presumed the addition of Robinson to the Brooklyn Dodgers' roster in 1947 would forever change baseball culture, and for a time, it did.
By breaking the league's "color barrier," Robinson gave way to a steady increase in Black American baseball players in the decades following the initial desegregation of the sport.
From the perspective of white baseball supporters and sports journalists, racism seemed to recede into MLB's background with an uptick in Black players and the league's full integration at the start of the 1960s. However, Black representation in the sport waned soon thereafter. By 2017, only 7.7% of MLB players were Black.
Though several factors may have influenced the decline in the number of Black baseball players in the major leagues, many cited the league's failure to establish a process that would cultivate interest among younger generations as one of the primary reasons why professional baseball seemed to lose so much of Black America's interest.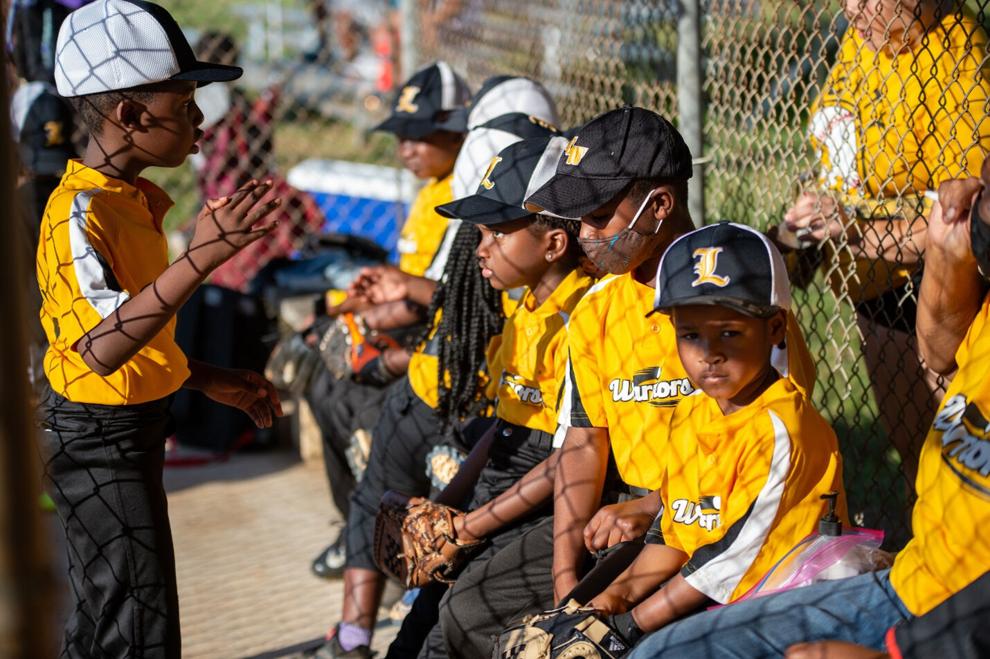 Black children were going to baseball games and watching Ernie Banks – former first baseman and shortstop for the Chicago Cubs – do things like throw a runner from deep short, but were then leaving stadiums and returning to communities where youth developmental programs were few and far between.
With little to no instruction on how to properly harness their baseball playing abilities, Black children were soon leaving that interest behind for other sports such as football and basketball.
Others argued MLB's prioritization of other ethnic demographics when scouting and recruiting players influenced the decline in Black American representation. To such individuals, the rise of Latinos and Afro-Latinos in the major leagues was a result of scouts looking directly to Latin American and Caribbean countries for star players, while excluding inner-city communities across the United States.
Changing MLB's makeup
It was not until John Young – in a new role as the Detroit Tigers' first Black scouting director – addressed what he perceived to be a gap in MLB's minority inclusion with the implementation of his RBI program that the major leagues started to witness incremental changes in the type of players they attracted.
On its 20th anniversary, Young's RBI expanded with the formation and launch of Jr. RBI. Its purpose: to encourage an interest in baseball from an even younger age through the same types of instruction and developmental opportunities offered by its parent program.
Unlike RBI leagues that are competitive in nature, Jr. RBI is geared toward children 12 years and under and employs a noncompetitive take on the game, where kids are taught to prioritize the rules, proper baseball and or softball techniques, good sportsmanship and how to function as a team. There are three recommended divisions of play distinguished by age group: 5-7, 8-10 and 11-12.
With Liberty City housing one of South Florida's largest concentrations of Black Americans, the Marlins Jr. RBI program launching in this neighborhood, a partnership with Boys & Girls Clubs of Miami-Dade, means a lot to the residents and children of the community.
"Gwen Cherry Park and the Liberty City area as a whole have always been a hub for people to gather and for great things to happen," said Alex Rodriguez-Roig, Boys & Girls Clubs of Miami-Dade president. "It makes so much sense for this program to be in such a great neighborhood. We feel that we can contribute to making this a better community, where kids can have somewhere to go and something to do that keeps them safe, helps them learn and encourages them to grow."
Mentorship & life lessons
Rodriguez-Roig believes that bringing Marlins players into Liberty City to encourage and assist the kids participating in the Jr. RBI program will provide the latter with important role models.
"Some kids may not know who certain baseball players are. And if these kids learn that they share similar upbringings and stories with players at such a high level, they just might believe that they can make it to the big leagues too," Rodrigues-Roig said.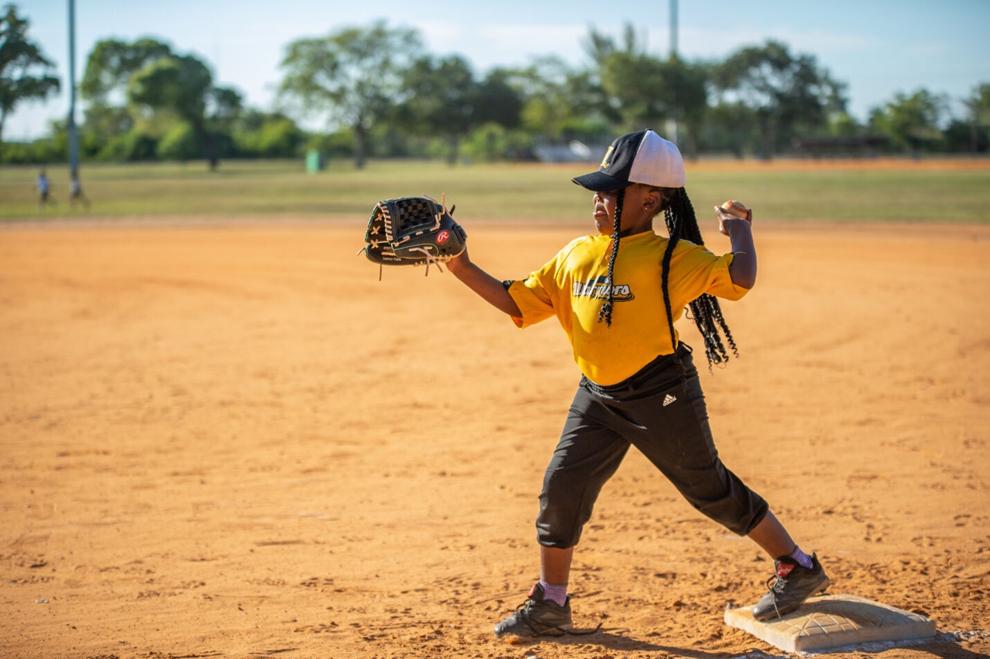 A large percentage of alumni from MLB-led youth and amateur baseball development programs were featured in the first round of the MLB draft between 2012 and 2020: There were 51 Black players out of 289 overall selections. In the 2020 MLB draft specifically, nine of the first 73 selections were Black players, or 12.3%.
Rodriguez-Roig thinks that the more promise the MLB draft continues to show as it concerns increasing its number of American-born Black players, the more encouraged inner-city kids who are interested in baseball will be to further their own development.
"Sometimes the kids just need to talk to someone at that level," he said. "The more baseball exposure we provide youth, whether it's out on the baseball field or to professional athletes, the more we're able to show them that not only is baseball a sport for everyone, it's possible for players like them to succeed in playing it."
The Miami Marlins Jr. RBI program is offered at a reduced cost to assist low-income communities and encourage large-scale participation. With the support of program partners including Nike and University of Miami UHealth, Jr. RBI is providing uniforms, equipment, coaches and umpires.
"All good things start somewhere," Rodriguez-Roig said. "Liberty City deserves this. It's a fun community and we can't wait for baseball to develop even further here."