The road to the state title series in South Florida high school football may be the toughest in recent years, due to changes to the sport's metro/suburban/rural classifications.
Our region now has four teams nationally ranked in MaxPreps Top 25. That list includes Miami Central, St. Thomas Aquinas (Fort Lauderdale), Chaminade-Madonna and American Heritage (Plantation). This past week featured several games with teams that still have a shot at a state championship, but they needed a win to get back on track.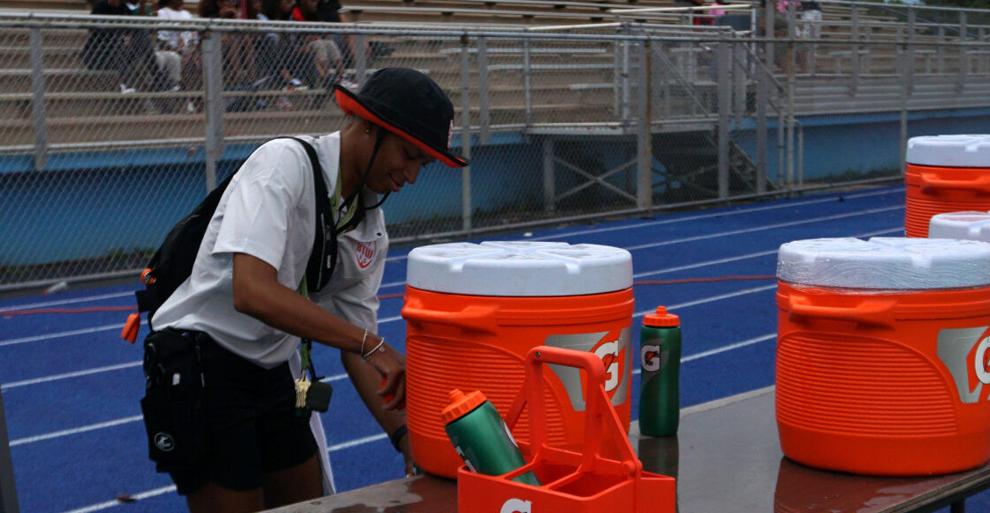 The Miami Central Rockets shut out Miami Carol City 34-0. St. Thomas Aquinas defeated Western (Davie) 38-0 and Chaminade-Madonna defeated American Heritage 42-34.
Booker T. Washington bounces back
The Booker T. Washington Senior High School Tornadoes faced the La Salle High School Lions Friday for an early afternoon kickoff, and defeated them 41-19. The Tornadoes were led by running back Antwan Smith Jr. (Class of 2024), who had two rushing touchdowns in the game.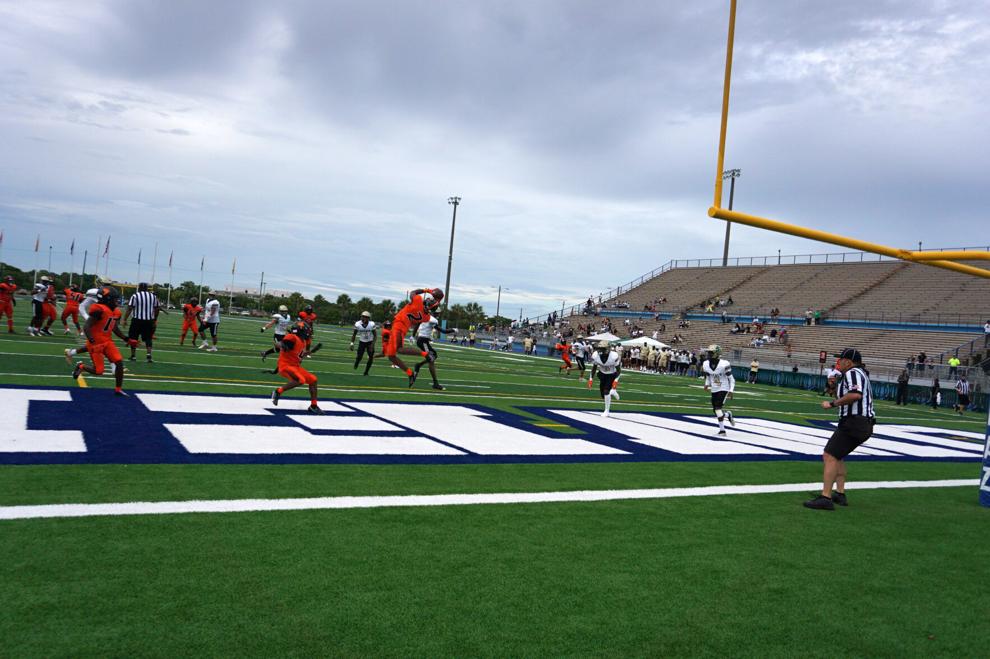 "I felt great out there today," said Smith. "We watched a ton of film and we were prepared. We will keep working hard as we continue to get better."
Tornadoes wide receiver Xavier Irvin (Class of 2023) was active in the end zone as he scored twice with passes from quarterback Claudell Sherman (Class of 2024). Quarterback/receiver Anton Smith (Class of 2026) got into the scoring action as well, with a toe-tapping touchdown reception in the corner of the end zone. The team was in control the entire game.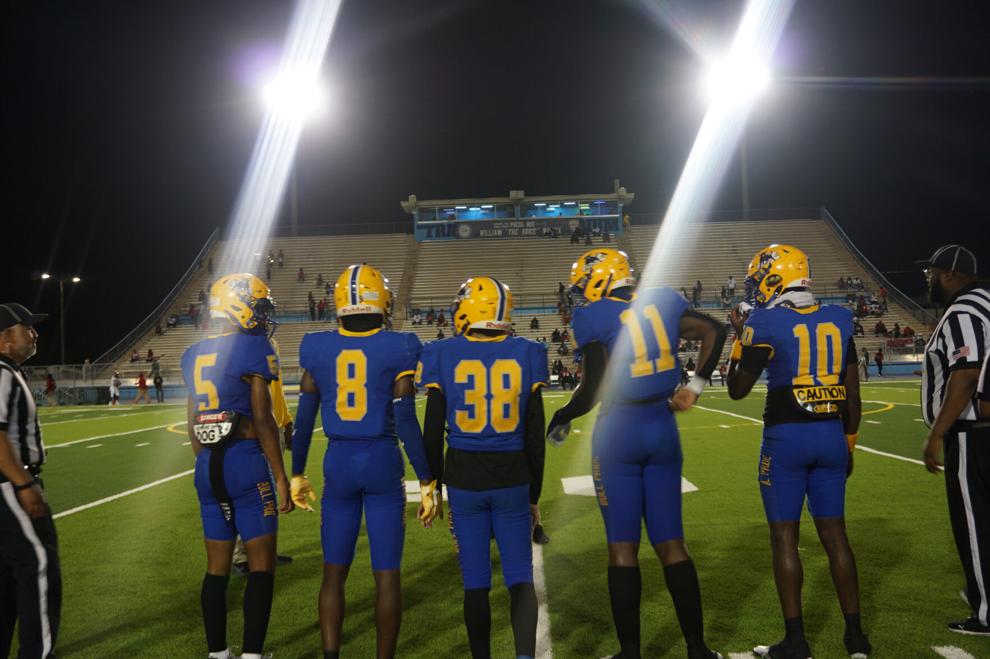 "The main purpose is to make sure that we get back on the winning track," said Tornadoes coach Tim "Ice" Harris. "We are OK with the win but as coaches we still need to improve."
Miami Northwestern's redemption
The Miami Northwestern Senior High School Bulls faced the Miami Edison Senior High School Red Raiders in Friday's night game, and defeated them 42-22. Bulls quarterback Taron Dickens thew for five touchdowns and ran for one.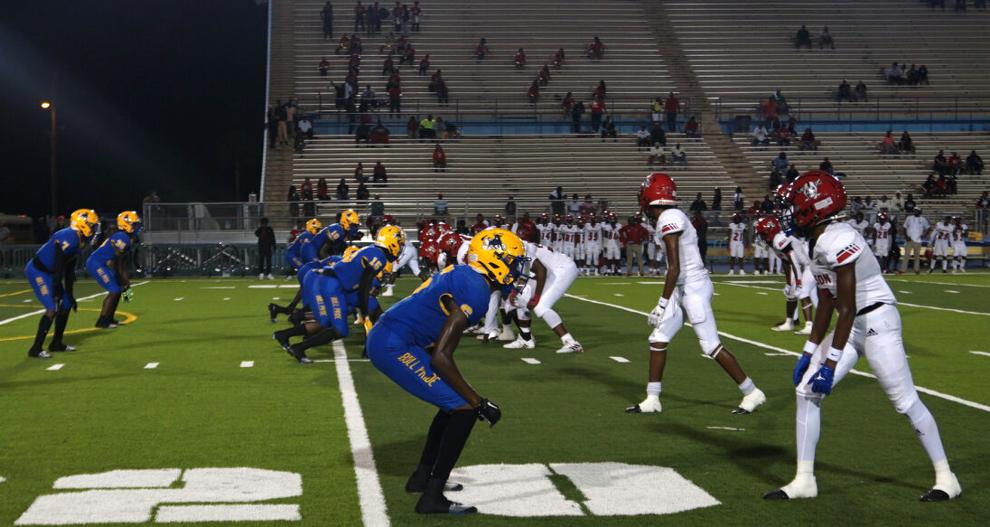 "We came out great," said Dickens. "We had to just come out and execute. Its' not how you start but it's how you finish."
The Bulls improve to 3-1 on the season and will now face the undefeated Christopher Columbus High School Explorers this week.
Bulls head coach Max Edwards was pleased with how his team bounced back.
"We will take the win. We also must get better. Edison is a worthy opponent," he said.
The Bulls held down Red Raiders star receiver Nathaniel Joseph Jr. (Class of 2023), as the U.S. Army All-American couldn't completely take over the game.
Miami Dolphins quarterback and Miami Northwestern graduate Teddy Bridgewater came to support his alma mater.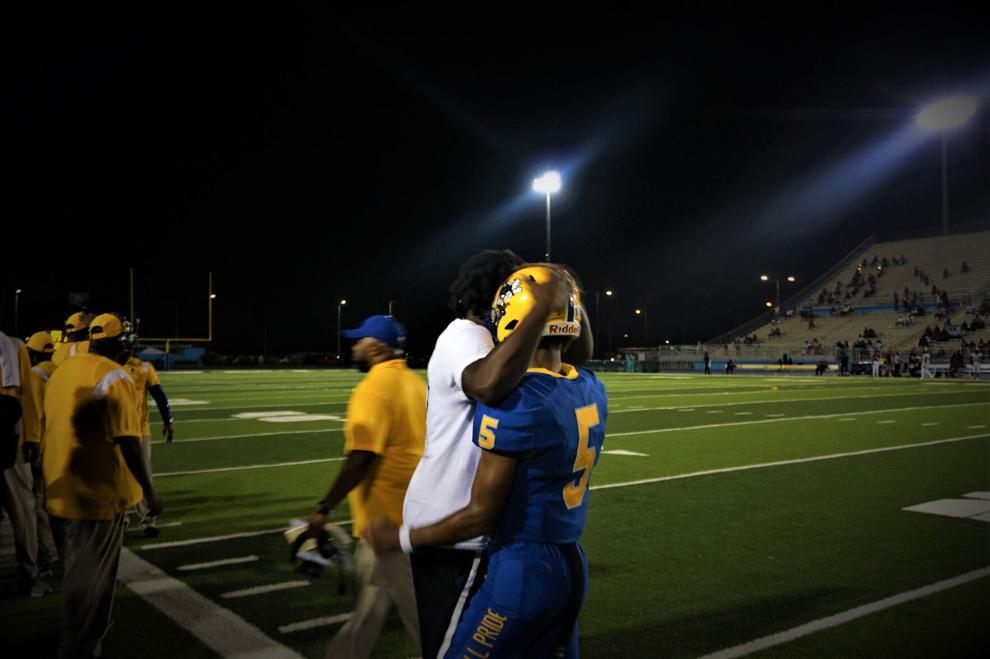 "It's awesome to have Teddy come by, because Teddy does more than just coach the kids," said Edwards. "It's important to have someone that walked in their shoes come back and show them the right path."
Dickens, who wears the same number 5 Bridgewater wore during his time as a Bull, was thrilled as well.
"It's great having him come by," said Dickens. "He's a mentor. He's been at all the levels and knows how the game goes, and helps make my brain a lot smarter."
This was a much-needed, confidence-restoring victory for the Bulls.
Upcoming games: Thursday, Sept. 22
#6 Chaminade-Madonna Lions (Hollywood) (4-0) at Gulliver Prep Raiders (0-2). The Lions look to remain undefeated after a thrilling victory against American Heritage, while the Raiders hope for their first win of the season. Kickoff is at 3:30 p.m.
Miami Northwestern Bulls (3-1) vs. Columbus Explorers (4-0). The Explorers look to stay undefeated; the Bulls want to continue building on last week's win against Edison. This is a premiere Miami-Dade County matchup of recent state champions. Kickoff is at 7 p.m.
Upcoming games: Friday, Sept. 23
#4 Miami Central Rockets (3-0) vs. Dillard Panthers (Fort Lauderdale) (2-1). The Rockets look to stay undefeated two weeks away from playing Miami Northwestern. Kickoff is at 7:30 p.m.
Booker T. Washington Tornadoes (3-1) vs. Miami Carol City Chiefs (0-2). The Tornadoes look to continue their winning ways; the Chiefs are trying for their first victory of the season. Kickoff is at 7 p.m.
Miami Norland Vikings (3-0) at American Senior High School Patriots (Miami)  (1-2). The Vikings – led by quarterback Ennio Yapoor (Class of 2025) – look to stay undefeated as they face the Patriots. Kickoff is at 7:30 p.m.
#5 St. Thomas Aquinas Raiders (Fort Lauderdale) (3-0) at Treasure Coast Titans (Port St. Lucie) (1-3). The Raiders meet the Titans as they try to keep their undefeated record intact. Kickoff is at 7:30 p.m.
Miami Edison Red Raiders (1-2) at Rickards Raiders (1-3). The Red Raiders head to Tallahassee to face Rickards, in search of a bounce-back performance. Kickoff is at 7 p.m.
Keeper of "The Mecca"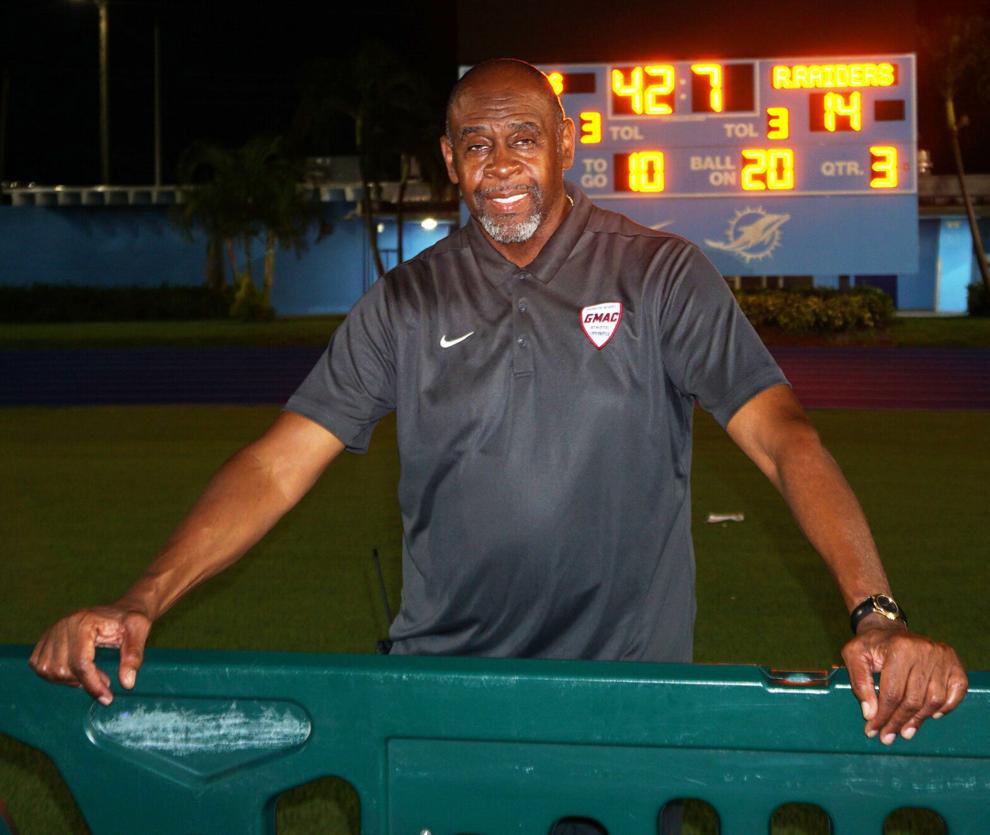 Ira Fluitt, curriculum support specialist with the Greater Miami Athletic Conference (GMAC), oversees the grounds at Nathaniel Traz Powell Stadium – aka "The Mecca."
"I started out as a teacher/coach at Miami Springs Senior High School [and was there] for 12 years. Then I moved to Miami Norland as the athletic director for 12 years," he said.
As the athletic director for Miami Norland, Fluitt was credited with several state championships. Now in his current role with the district, he makes sure that student-athletes have everything they need to succeed on the field.
"I enjoy seeing the kids perform. We have some great athletes that have come through Traz, and we have some great athletes playing today," said Fluitt. "Just seeing the smile on their faces brings me enjoyment, knowing that they enjoy what is going on."