Parks provide a safe place for communities to connect, enjoy the outdoors and be active. Charles Hadley Park, one of the best recreational centers and parks in the City of Miami, features fun for the whole family with a recently remodeled aquatic complex and places to play tennis, basketball, football and baseball. On Monday, the city hosted a ribbon-cutting ceremony of the park's recently renovated field and other improvements.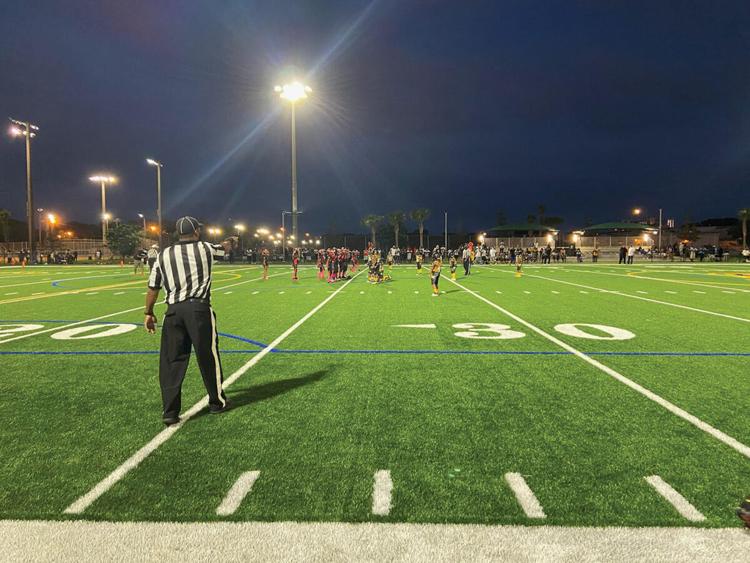 During the ceremony, Mayor Francis Suarez mentioned a conversation he had with the late Dr. Henry Goa and he stated: "Liberty City would be a great part of Miami once it received world-class facilities; we have done Dr. Goa a service because this is a world-class facility. This is one of the nicest parks in the City of Miami and this is the nicest football field in the City of Miami."
What is neat about Charles Hadley Park is that several NFL players, such as Duke Johnson (Houston Texans), Devonta Freeman (New York Giants) and Lavonte David (Tampa Bay Buccaneers) all got their start playing football there for the Liberty City Optimist Club.
In 30 years of programming, Liberty City Optimist Club has influenced the lives of thousands of children, young people and families. It has been a pillar in the community, which has often been associated with criminal mischief and a high poverty rate. In the midst of these challenges, some outstanding individuals with roots in the organization have emerged as leaders in the community.
One individual is none other than Miami City Commission Chairman Keon Hardemon, who has served as the District 5 commissioner for the past 7 years. He was a Liberty City Warrior and can recall improvements the park received when he was a kid. Said Hardemon, "My first sport I played was baseball. We didn't have all the facilities that we have today; we had a boxing gym full of asbestos, but we loved it."
Speaking of the park's latest upgrades, "We built the gymnasium, made improvements to the pool, expanded the parking lot and upgraded the baseball field," said Hardemon. "This park has seen a new day and I'm so happy that these children now have the opportunity to play on a quality field".
Hellas Construction was the contractor for the project. The improvements include a new multipurpose synthetic field, LED sports lighting, four canopied bleachers, security lighting, chain-link fence, a scoreboard and scoreboard lighting, and the relocation of a fire lane and water and sewer lines. The funding for the overhaul was made available by park impact fees.
"This is what it's all about, it's about all these kids," said Luther Campbell, co-founder of Liberty City Optimist Club. "The fence around the football field had not been replaced until the renovations you see today. It took over 30 years and it took a kid from Liberty City to get it replaced."
Hardemon is ending his tenure as a city commissioner due to term limitations, but has been a catalyst for improving parks and public spaces with changes made at Moore Park, Little Haiti Soccer Park, Gibson Park and several pocket parks throughout his district.
"I'm just glad that you gave a young nappy-headed kid from Liberty City the opportunity to serve," he said.
After the ribbon-cutting ceremony there was a brief scrimmage between the Liberty City Optimist Warriors – 8U and the Miami Carol City Chiefs – 8U.