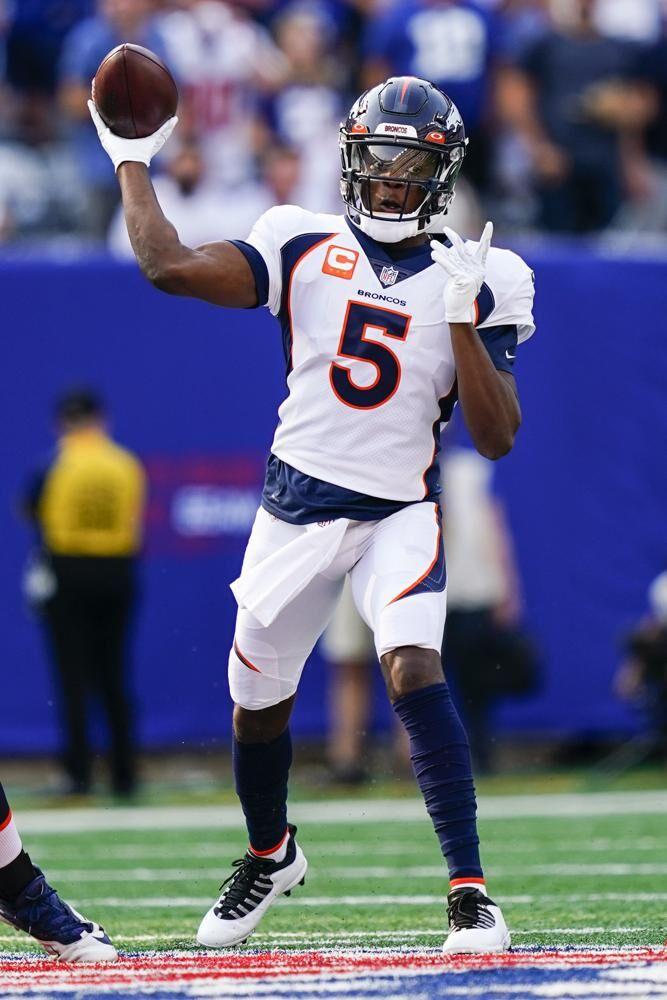 High school football is back in South Florida. As the season unfolds, many athletes aspire to make it to the next level at college and potentially the NFL. It's no secret that the area is a football hotbed, and many NFL players once played against and with each other during high school. The greatest thing about high school football in Miami is getting a firsthand look at a future NFL superstar, and depending on which game you attend, you may see multiple future NFL players on a roster.
There are currently six NFL players currently on professional rosters from Miami Northwestern who had the opportunity to play in the Soul Bowl at Traz Powell Stadium, aka "The Mecca." They include Chatarius "Tutu" Atwell Jr., Los Angeles Rams; Deandre Baker, Kansas City Chiefs; Teddy Bridgewater, Denver Broncos; Artie Burns Jr., Chicago Bears; Amari Cooper, Dallas Cowboys; and Lavonte David, Tampa Bay Buccaneers.
Bridgewater, the starting quarterback of the Broncos, shared his thoughts on how playing football in Miami prepared him for the NFL.
"It challenged you because everyone was talented. Every neighborhood, you go out and play sandlot football, you go play organized football and the talent level is there. In high school you're going against some of the best athletes in the country. I think that prepared me for where I am today," he said.
Now we'll get to see more stars in the making with the return of the Soul Bowl. This is not the college football rivalry between Jackson State and Alcorn State, but the one between the Miami Jackson Generals (1-3) and the Miami Northwestern Bulls (3-1). A rivalry where homes are divided, where an older sibling went to Jackson and the younger went to Northwestern. The two schools are only separated by 2.9 miles, but this rivalry runs deep. With historic players and legendary college figures from both schools, the 51st edition will recall old memories as it creates new ones.
The Soul Bowl has been the place to be on a Friday night for students and alumni of both schools. The game's largest attendance (46,474) was back in 1998, when it was played at the Orange Bowl. Jackson and Northwestern's first match up dates back to Nov. 23, 1967, when the former defeated the latter 14-13 at what was then Junior College Stadium. Since that first meeting, Northwestern leads the all-time series against Jackson 37-13. These two schools only failed to play each other four times in this game (1974, 1993, 2005, 2020) and Northwestern is currently on a 5-game winning streak against Jackson.
The Soul Bowl will be played Sept. 24 at 7:30 p.m. 
Other high school games to watch are the Miami Central Rockets (2-2) vs. the North Miami Beach Chargers (1-2) at Traz Powell Stadium Sep. 23 at 7 p.m.; the Booker T. Washington Tornadoes (2-2) vs. the Miami Edison Red Raiders (2-1) at Curtis Park Sep. 23 at 7 p.m.; and the Miami Carol City Chiefs (1-2) vs. Miami Killian (4-0) at Ted Hendricks Stadium Sep. 23, 7 p.m.